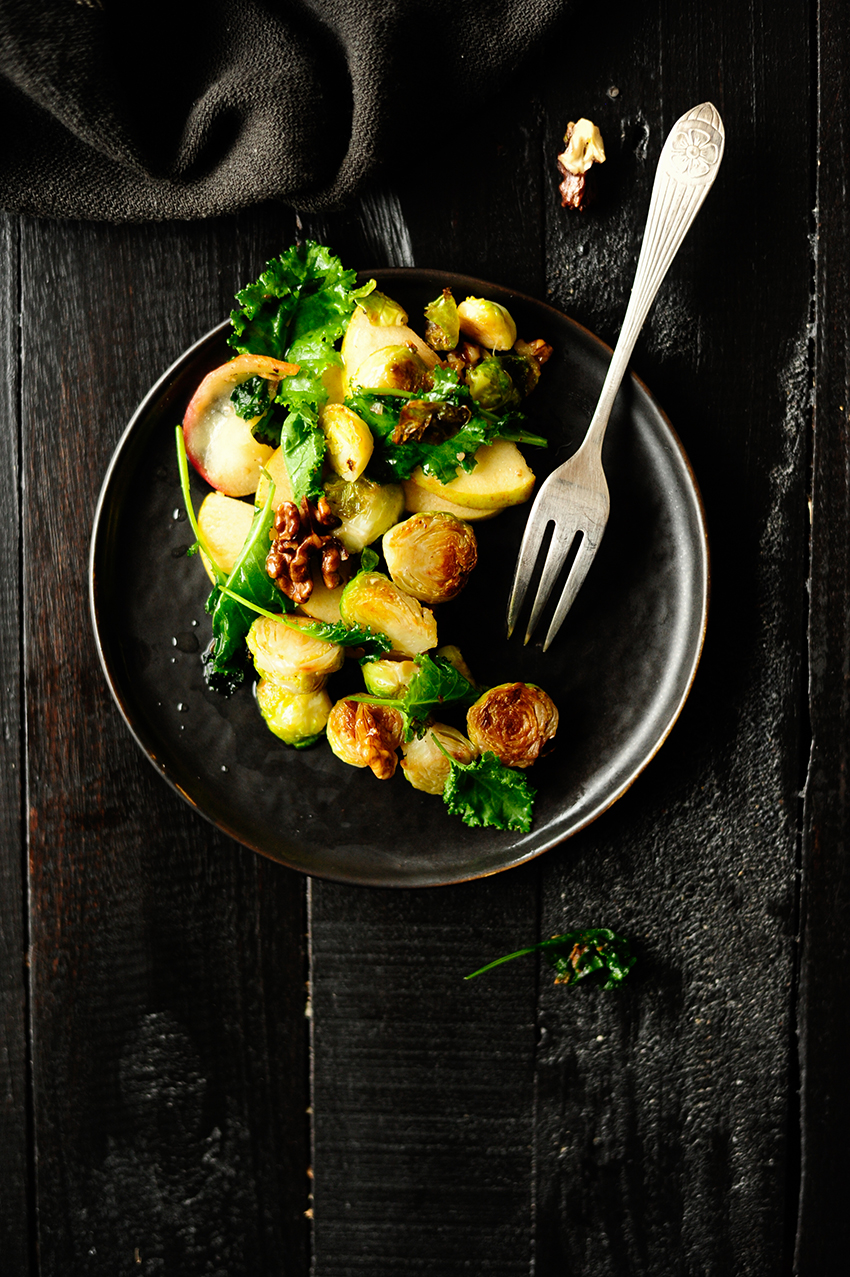 Healthy salad with crispy roasted brussels sprouts, apple, kale and crunchy walnuts. On top a delicious honey vinaigrette with a twist of lemon. I really like brussels sprouts, especially when they're well prepared. My favorite way to eat them is simply roasted in a little olive oil with a pinch of salt and pepper. I roasted the brussels sprouts for this salad with garlic and Sichuan pepper. It's addictive:)
time 25 minutes | serves 2
Ingredients
400 g Brussels sprouts
100 g baby kale leaves
2 cloves garlic, finely chopped
1 large apple
50 g chopped walnuts
3 tablespoons olive oil
1 teaspoon Sichuan pepper
salt and black pepper
vinaigrette
4 tablespoons olive oil
2 tablespoons honey
3 tablespoons lemon juice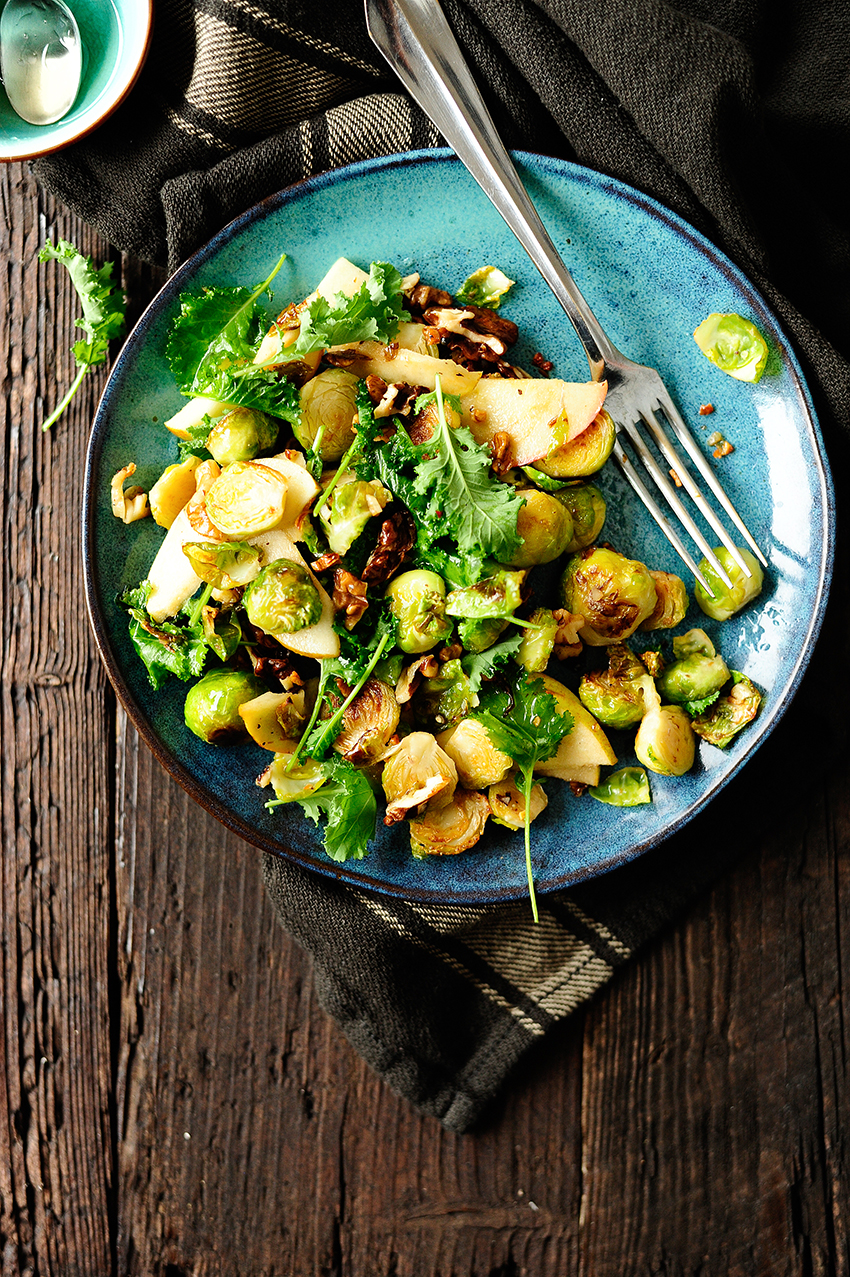 Instructions
Cut the ends off the sprouts, pull off any bad leaves, rinse and cut in half. Heat the olive oil in a frying pan, add the sprouts and garlic. Roast over medium heat for 15 minutes until golden brown,  stirring from time to time.
Combine all the ingredients for the vinaigrette.
Cut the apple into thin slices, add to the Brussels sprouts together with walnuts and Sichuan pepper. Season with salt and pepper and simmer for another 3 minutes.
Serve warm with kale and topped with the vinaigrette. Enjoy!