This shrimp recipe is the real deal, a straightforward funky dish made of shrimp, garlic, wine, butter and a handful of spinach. A fuss-free dinner with the most indulgent result.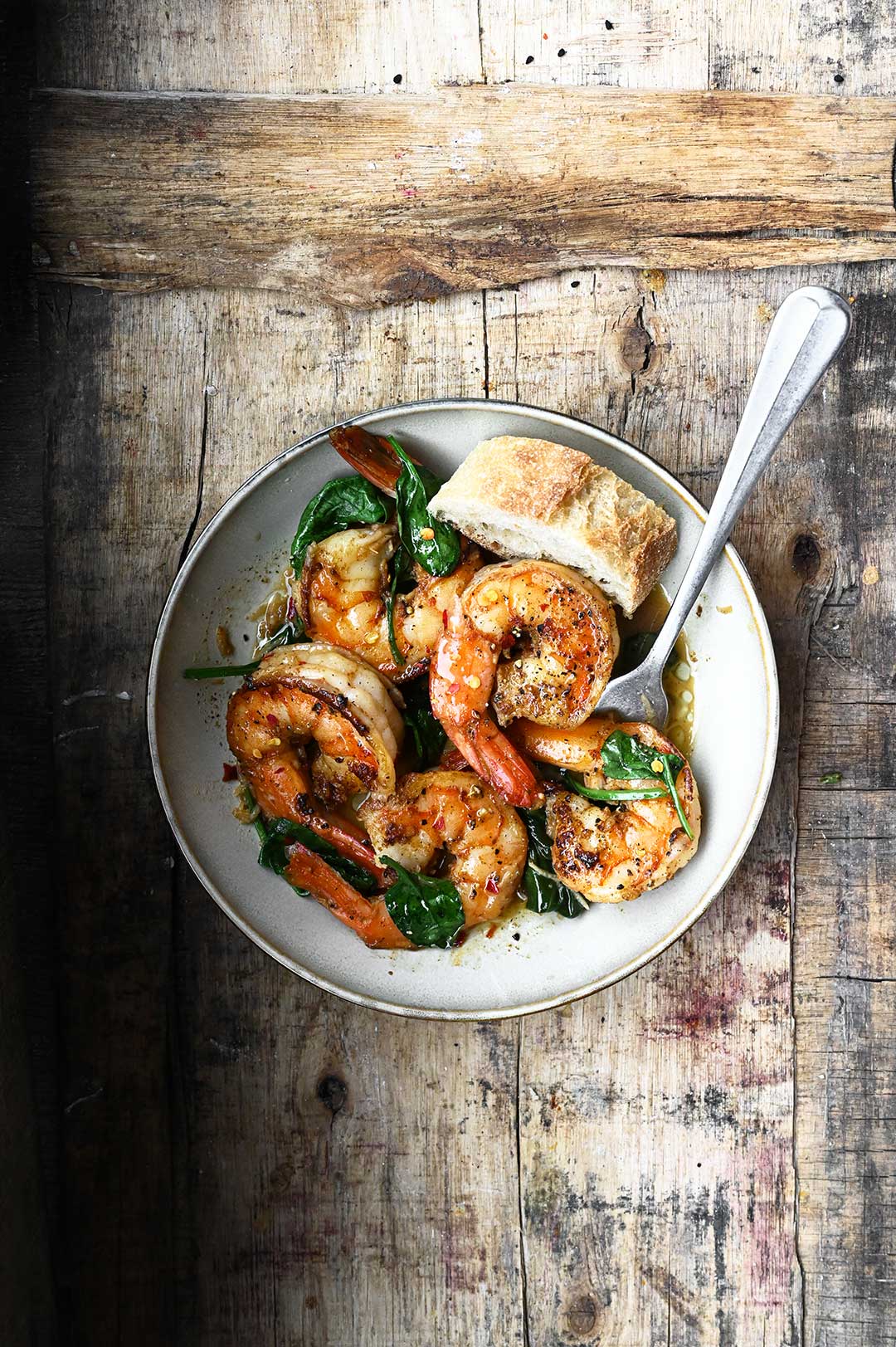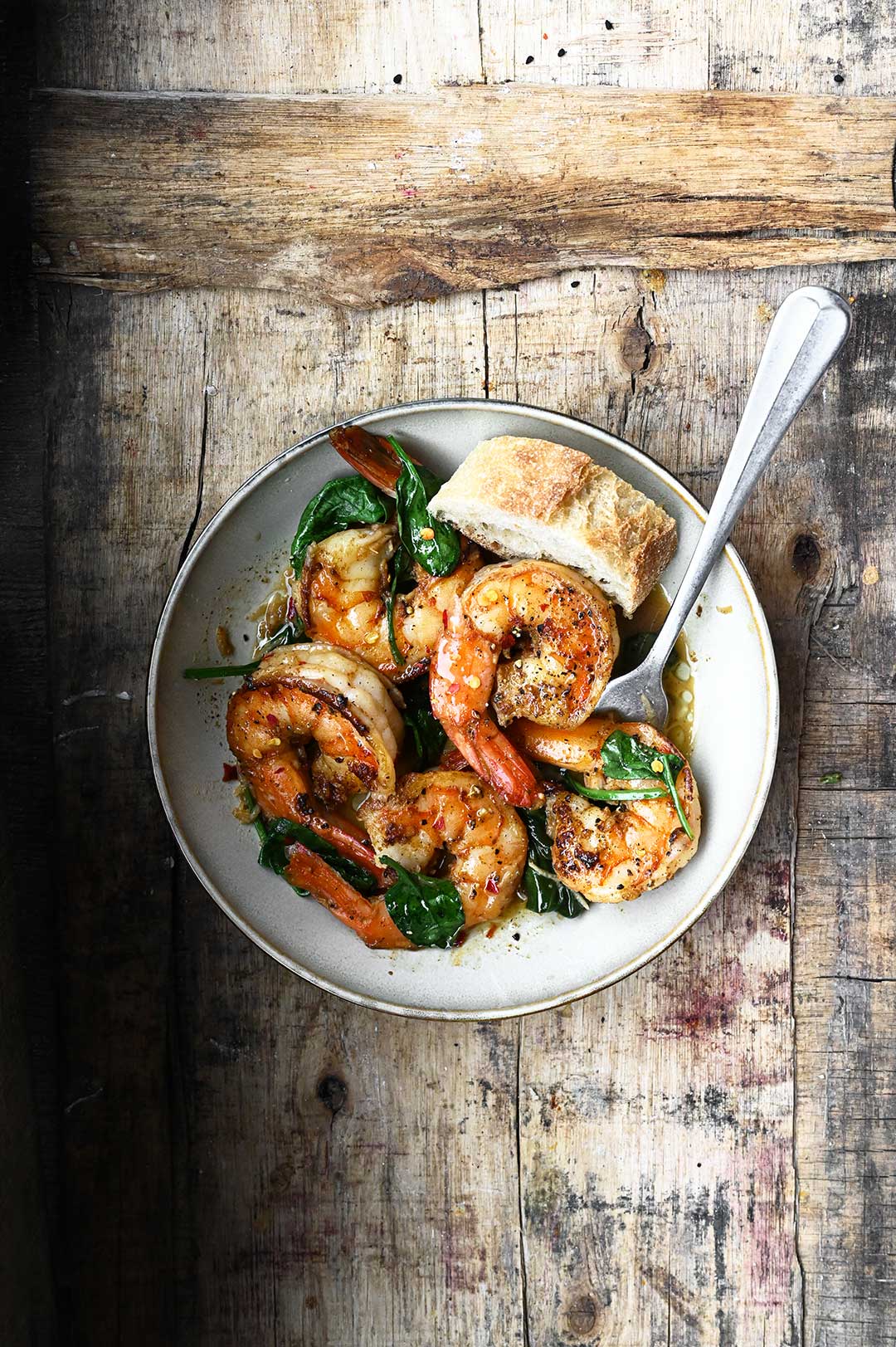 This recipe comes together really fast. We start by marinating the shrimp briefly in a mix of grated garlic, some spices and oil. This way we'll create a deeper flavor and elevate the whole dish in only 20 minutes to something truly exciting. Then we sear the shrimp, make the sauce, add spinach, and done.
When it's finished, each bite will be loaded with layers of flavors. You'll get some heat from the cayenne pepper, acid from the lemon, creaminess from the butter, a little fruity wine and lots of garlic!
Serve on a big platter or straight from the pan surrounded by fresh bread and a side salad. Delicious!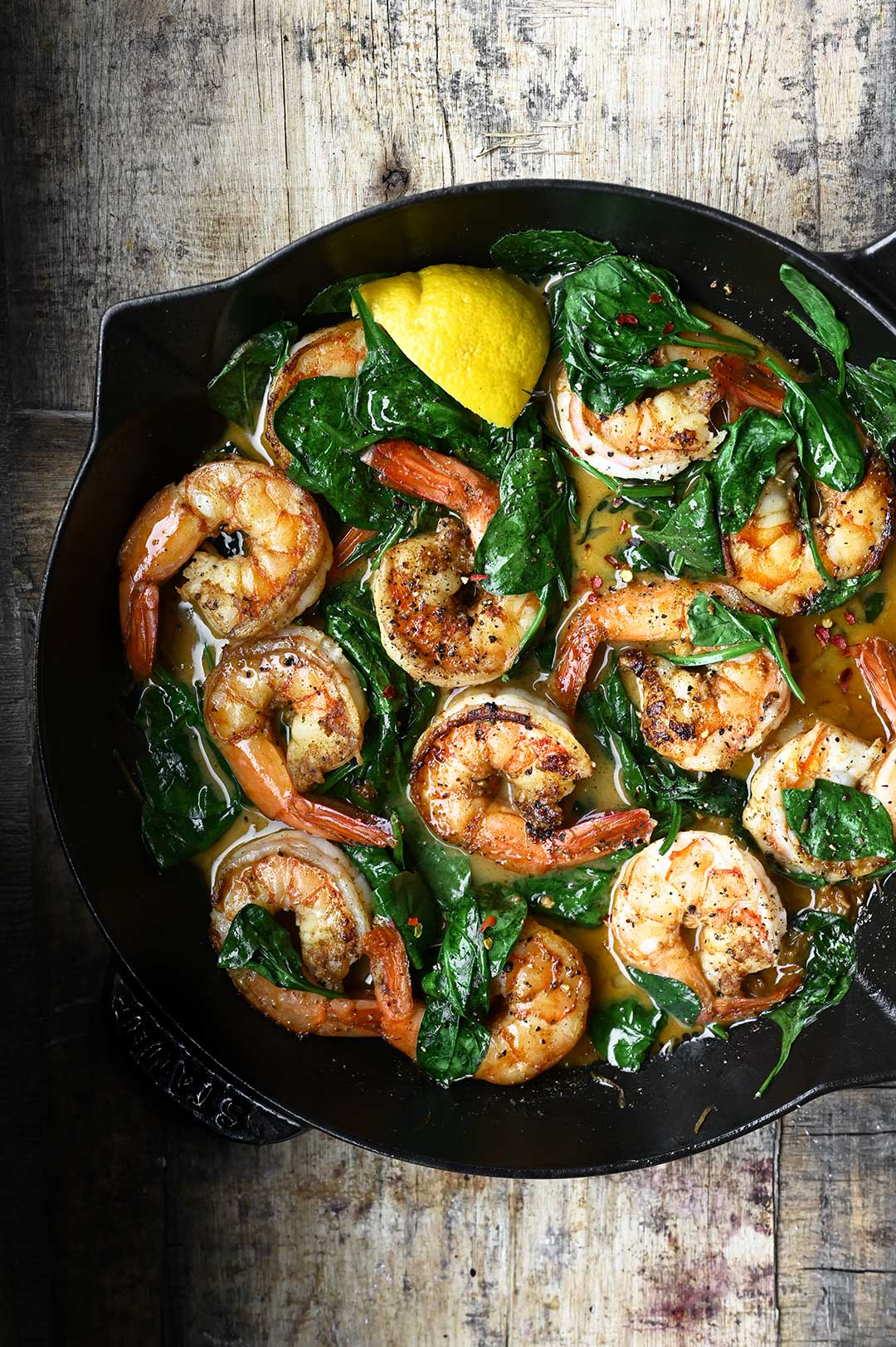 This is an amazing weeknight dinner, a date night treat or something special for your next dinner party. You can serve it for 2 as a main course, or for 4 as a starter.
Let me guide you through the recipe with this step-by-step VIDEO.
You might also like:
Spicy Shrimp Pasta in Tomato Cream Sauce
Cheese Polenta with Chorizo and Shrimp
Spicy shrimp tacos with miso aioli slaw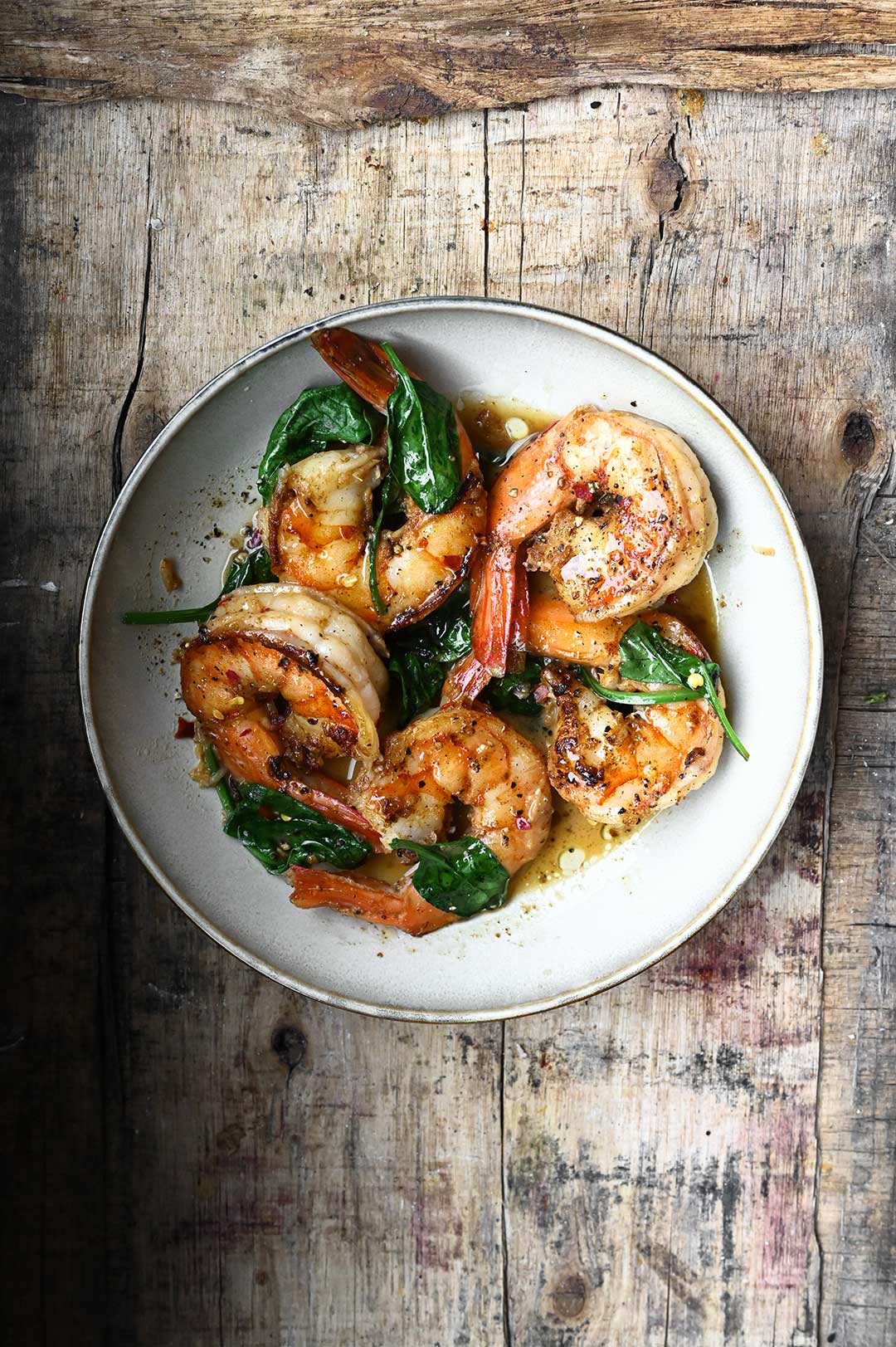 You need
450 g (1 lb) shrimp, peeled and deveined
60 g (2.1 oz) spinach
60 g (2.1 oz) unsalted butter
3 tbsp olive oil
6 garlic cloves
1/2 cup dry white wine
2 tbsp fish sauce
1 tsp each: ground coriander, ground cumin, cayenne pepper, black pepper, smoked paprika
2 tbsp lemon juice
bread, for serving
Recipe Video
How to
Grate the garlic into a medium bowl. Add shrimp, 1 tbsp olive oil, fish sauce, coriander, cumin, cayenne pepper, smoked paprika and black pepper. Toss and set aside for 10 minutes. If you want to marinate them longer, no problem, transfer the shrimps to the fridge and chill for 30 minutes or up to 1 hour.

It's important to prepare everything fast and cook over a high heat.
Heat the remaining 2 tbsp olive oil in a large skillet. Place the shrimp in a single layer, sear for 1 minute. Flip and sear the other side, 1 minute. Pour white wine, cook for 1 minute. Add butter, stir until melted. Then add spinach and toss until wilted, 30 seconds to 1 minute max. Sprinkle with lemon juice. Serve!

PRINT RECIPE

//= __('Print recipe (no photos)', 'servingdumplings' );?> //= __('Print recipe (with photos)', 'servingdumplings' );?>