Brown butter garlic shrimp with pasta, incredibly easy and ready in 20 minutes. A laid back, flavor-packed weeknight dinner, luxurious in each bite.  Everyone will enjoy this dish.
This pasta is buttery and garlicky with a touch of honey and lemon, tossed with chili flakes and fresh parsley.
I'm a huge shrimp lover, sautéed with garlic like this, I could eat it once a week, with rice, toasted bread or (and this is one of my favorites) over homemade fries. Mmmm, with all that butter, so delicious. If you cook anything in brown butter and garlic, I am gonna love it.
This shrimp recipe is too easy and too delicious not to make. The brown butter takes only a few extra minutes to bring out the rich and nutty flavor. Honey, lemon and garlic are so simple but add incredible flavor.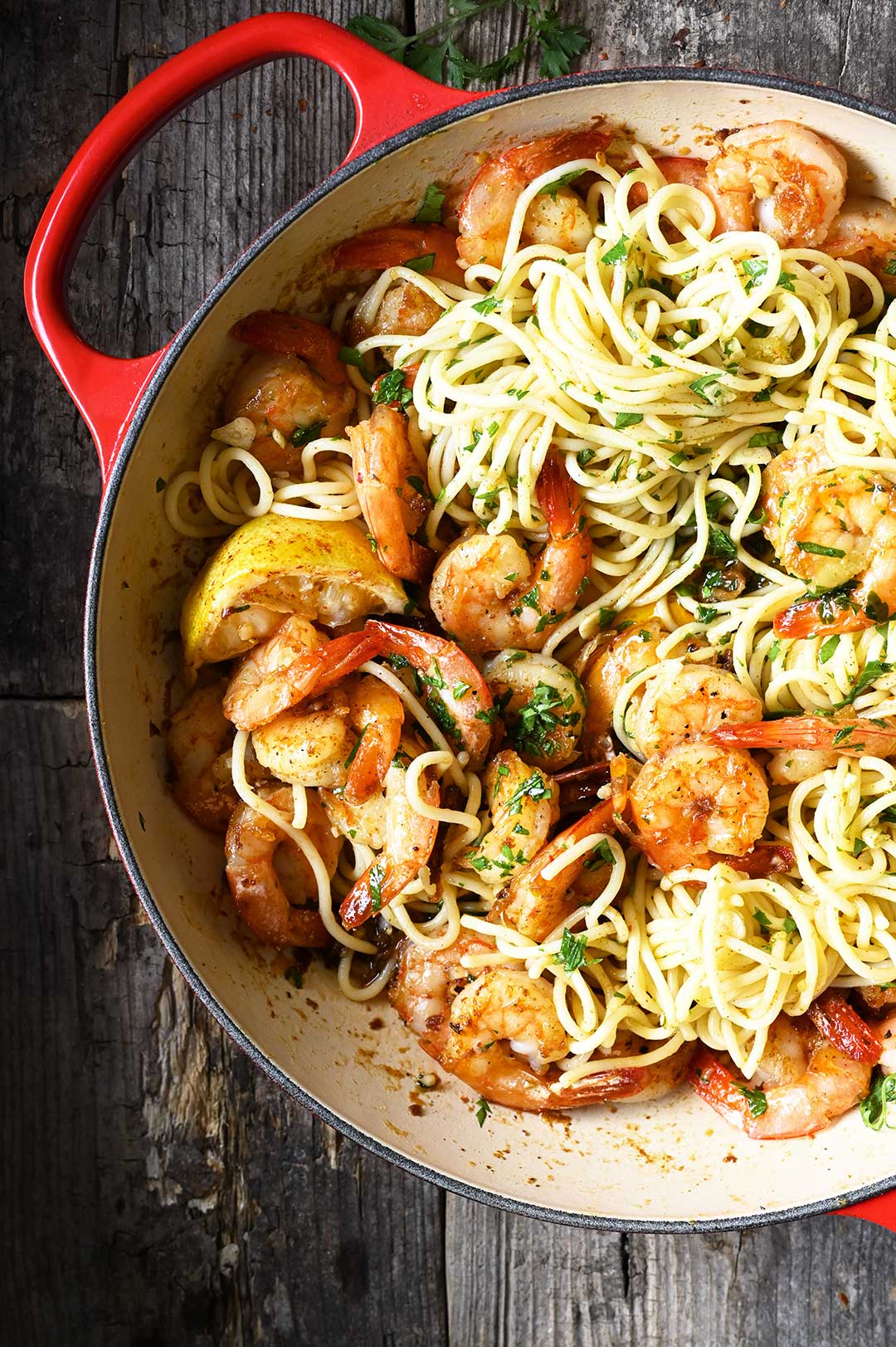 Love shrimps? Here are some favorites!
20 minute cashew shrimp with sticky garlic soy sauce
Pearl couscous with shrimps and fresh peas
Fried zucchini rolls with shrimps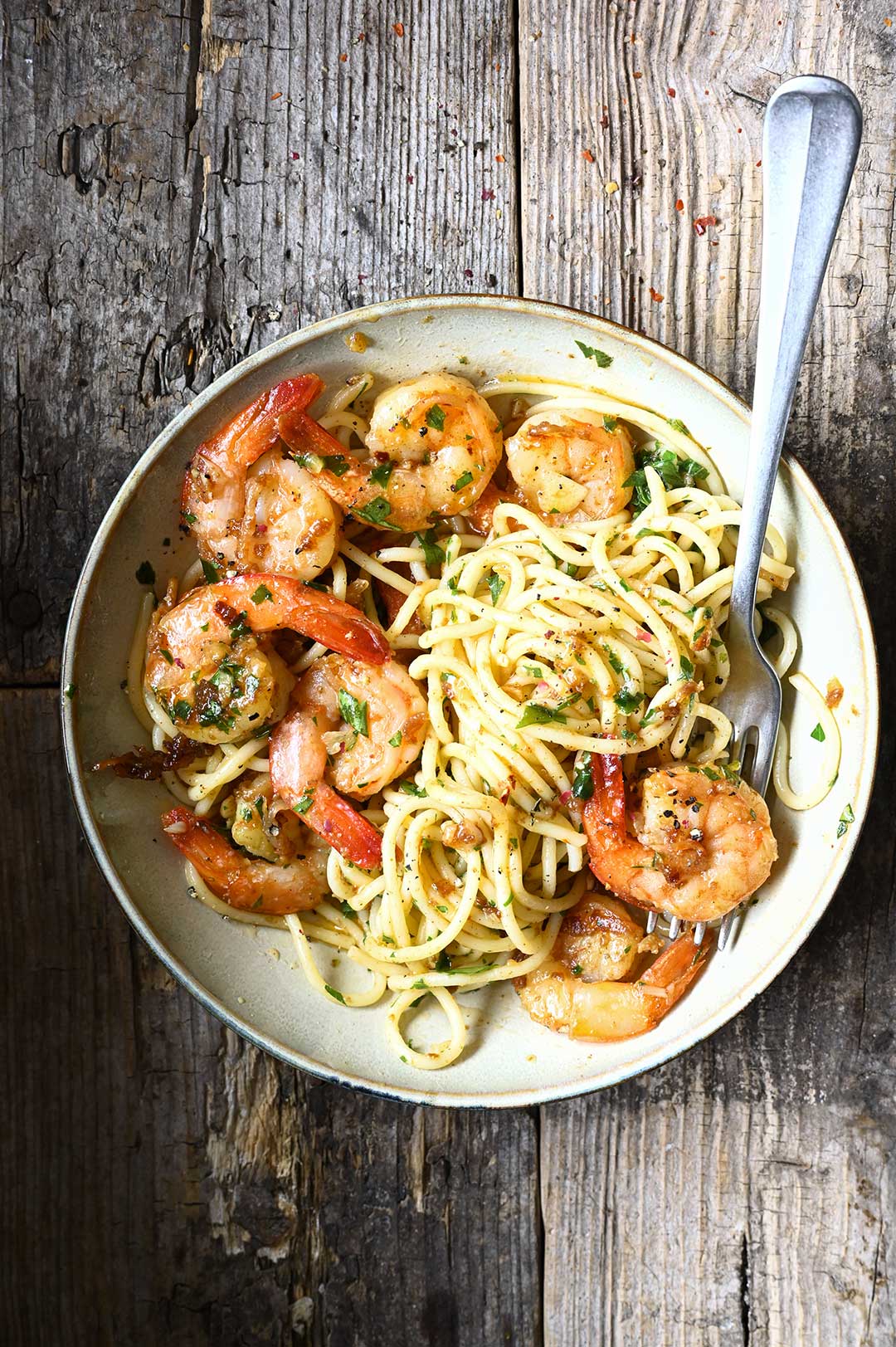 You need
400 g (14 oz) spaghetti
600 g (1.3 lb) shrimps, peeled and deveined
4 big garlic cloves, finely chopped
60 g (4 tbsp) unsalted butter
3 tbsp olive oil
1 tbsp honey
2 tbsp lemon juice
1/2 tsp smoked paprika
1/4 tsp cayenne pepper
1/2 tsp crushed red pepper flakes, more to taste
2 tbsp chopped parsley
sea salt + black pepper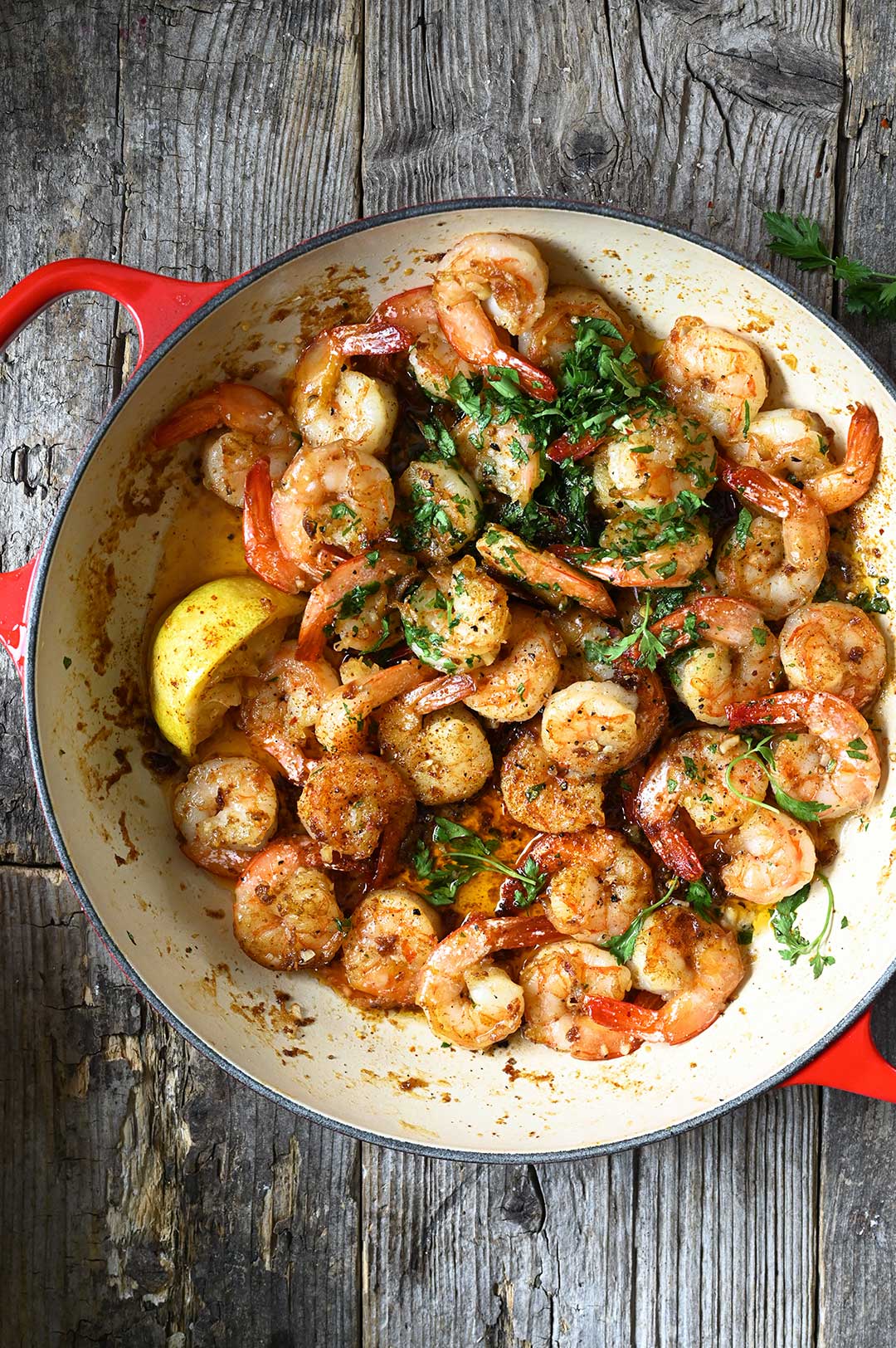 How to
Cook spaghetti according to package directions.
Pat the shrimps dry. Heat a large skillet over medium heat and add half of the butter. Cook until butter starts to foam, and turns brown. About 2-3 minutes. Turn the heat to high and add shrimps. Season with salt, pepper and smoked paprika. Cook until golden brown about 3 minutes on each side. Add the rest of the butter, olive oil and garlic. Cook for 2 minutes more.
Now stir in the lemon juice, honey, cayenne pepper and red pepper flakes. Garnish with parsley and add spaghetti. Taste and add more salt, pepper and chili flakes if needed. Serve immediately. Enjoy.