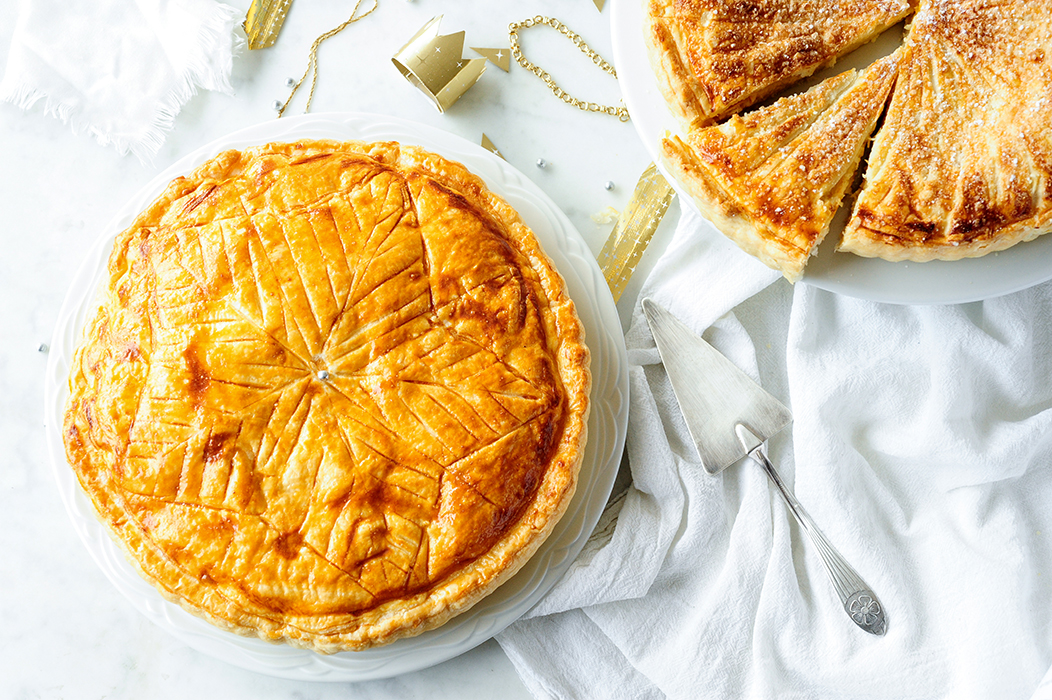 Traditional French cake with an almond filling, served at januari 6th. It hides a surprise inside in the form of a dried bean or a ceramic figurine. The one who finds it, will be king for one day.
Ingredients
2 circles puff pastry
125 g ground almonds
125 g sugar
125 g soft butter
1 teaspoon almond extract
2 farmers eggs
1 egg yolk
1 dry bean
icing sugar
Instructions
Combine the ground almonds, sugar, butter and almond extract. Add one egg at a time, beating well after each addition.
Prepare a 24 cm cake tin, grease and sprinkle with flour. Line the tin with one pastry circle, prick with a fork. Spoon the almond filling and insert the bean. Cover with the other pastry circle pressing the edges together to seal and make a small hole in the middle.
Holding  a small knife, make a pattern of a star, trying not to cut the cake. Beat the egg yolk with a teaspoon of water and brush the top. You can also sprinkle some icing sugar. Bake for 15 minutes at 200°C, then decrease the temperature to 175°C and bake for another 20 minutes. Enjoy!