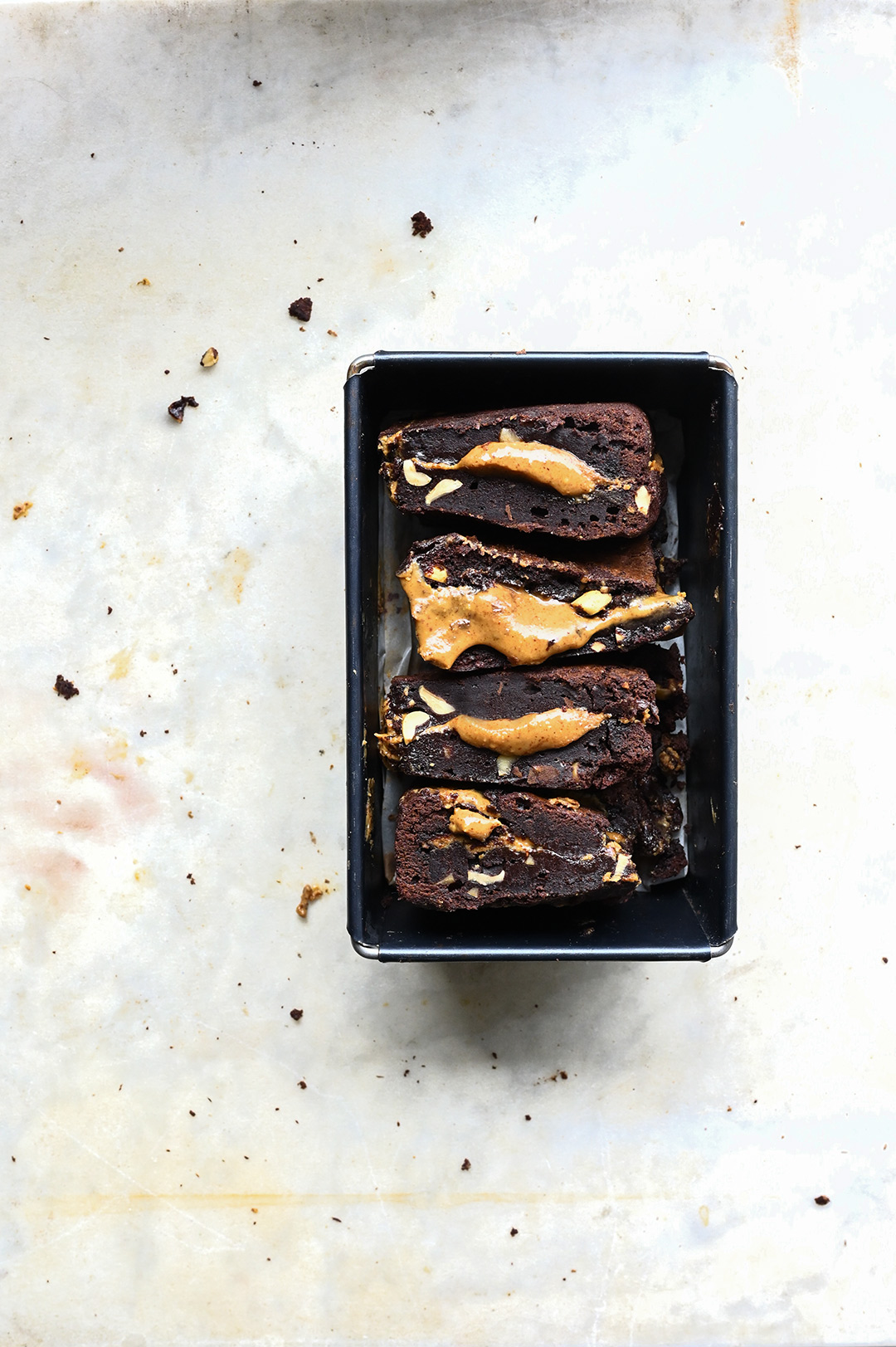 The dessert I desire most is a good brownie. And these are really good fudgy brownies loaded with peanut butter.
To me, a good brownie has this paper thin crinkly top, is fudgy with a deep chocolate flavor and a silky smooth texture… and with crunchy nuts. I realize that what constitutes a good brownie varies tremendously from person to person. Some like it cakey, some like it moist, some dense and chewy or meltingly tender. It's honestly a mixture of preferences and not one brownie will be able to stand up to everyone's needs.
However, that being said, these brownies tick all the right boxes for me, they're a taste and texture lover's dream and satisfy any chocolate fix out there. Rich and gooey loaded with chopped peanuts and layered with peanut butter, with a nice bite and a decent chocolate melt to it. 
Tip: If you're not a fan of peanut butter, just leave it out or use your favorite nut butter.
You can also replace the peanuts with walnuts or almonds. 
I used coconut oil in the recipe, you can substitute this for unsalted butter. Happy baking!
You need
All ingredients should be at room temperature
190 g coconut oil, can substitute for unsalted butter
120 g bittersweet chocolate
3 eggs
60 g sugar
160 g brown sugar
90 g flour
70 g cocoa powder
2 tsp vanilla extract
2 tsp espresso powder
pinch of salt
200 g chopped unsalted peanuts
8 tbsp peanut butter
How to
In a small saucepan, add coconut oil. On low heat, melt the coconut oil, turn off the heat and stir in the chocolate until melted and glossy.
Place the eggs and sugar in a large bowl,  beat with an electric hand mixer until pale and fluffy. Sift flour and cocoa powder, whisk very well. Add melted chocolate, vanilla extract, salt and espresso powder. Whisk until smooth and combined, try not to over mix the batter. Stir in the chopped peanuts.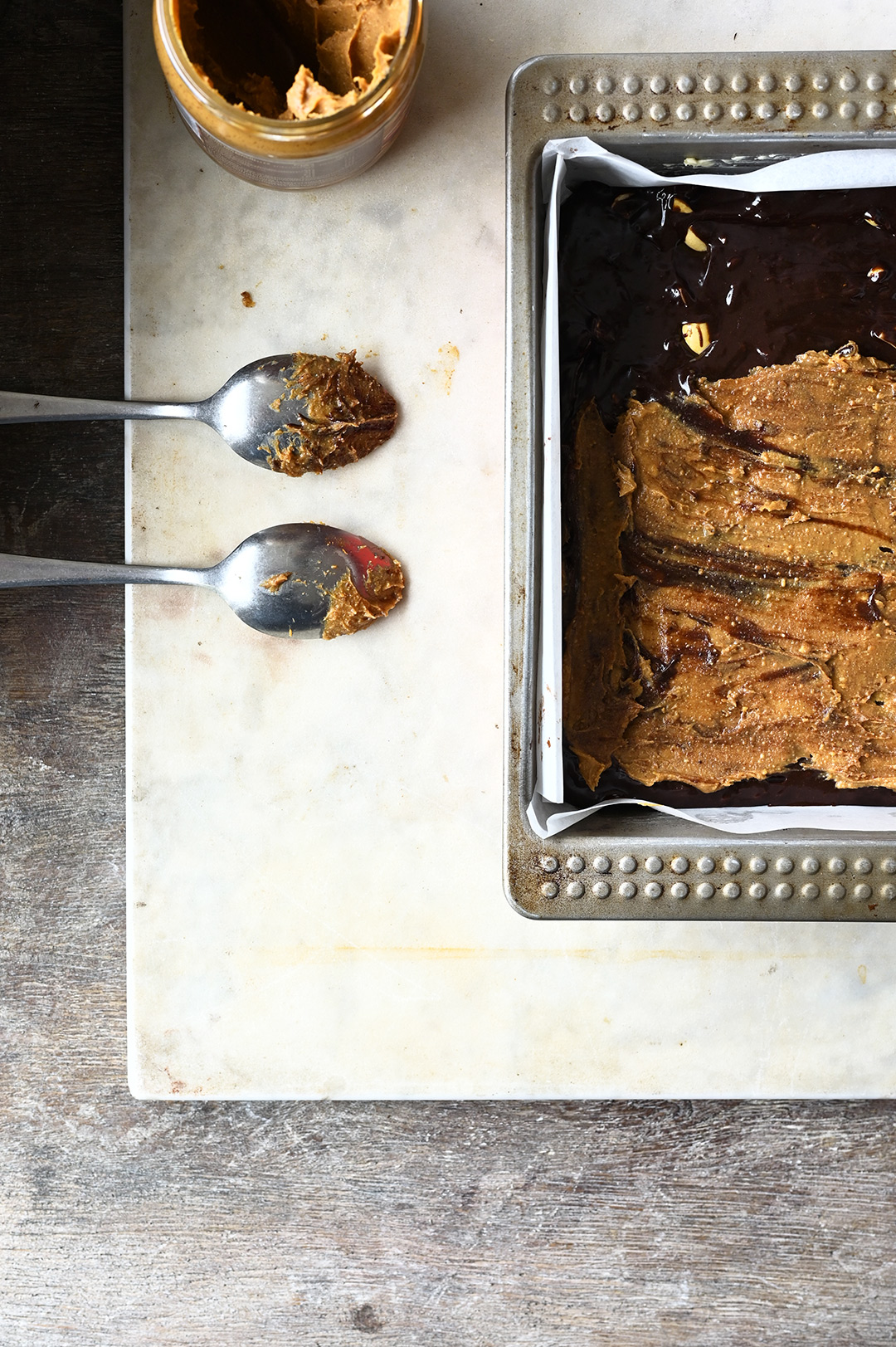 Pour half of the brownie batter in a 20×20 cm pan, lined with parchment paper. Spread the peanut butter and cover with the remaining batter. Bake for 30-35 minutes at 180°C. Remove from the oven and allow to cool completely! Enjoy.
Note: If you're making brownies without peanut butter, bake for 25-30 minutes at 180°C.
//= __('Print recipe (no photos)', 'servingdumplings' );?> //= __('Print recipe (with photos)', 'servingdumplings' );?>