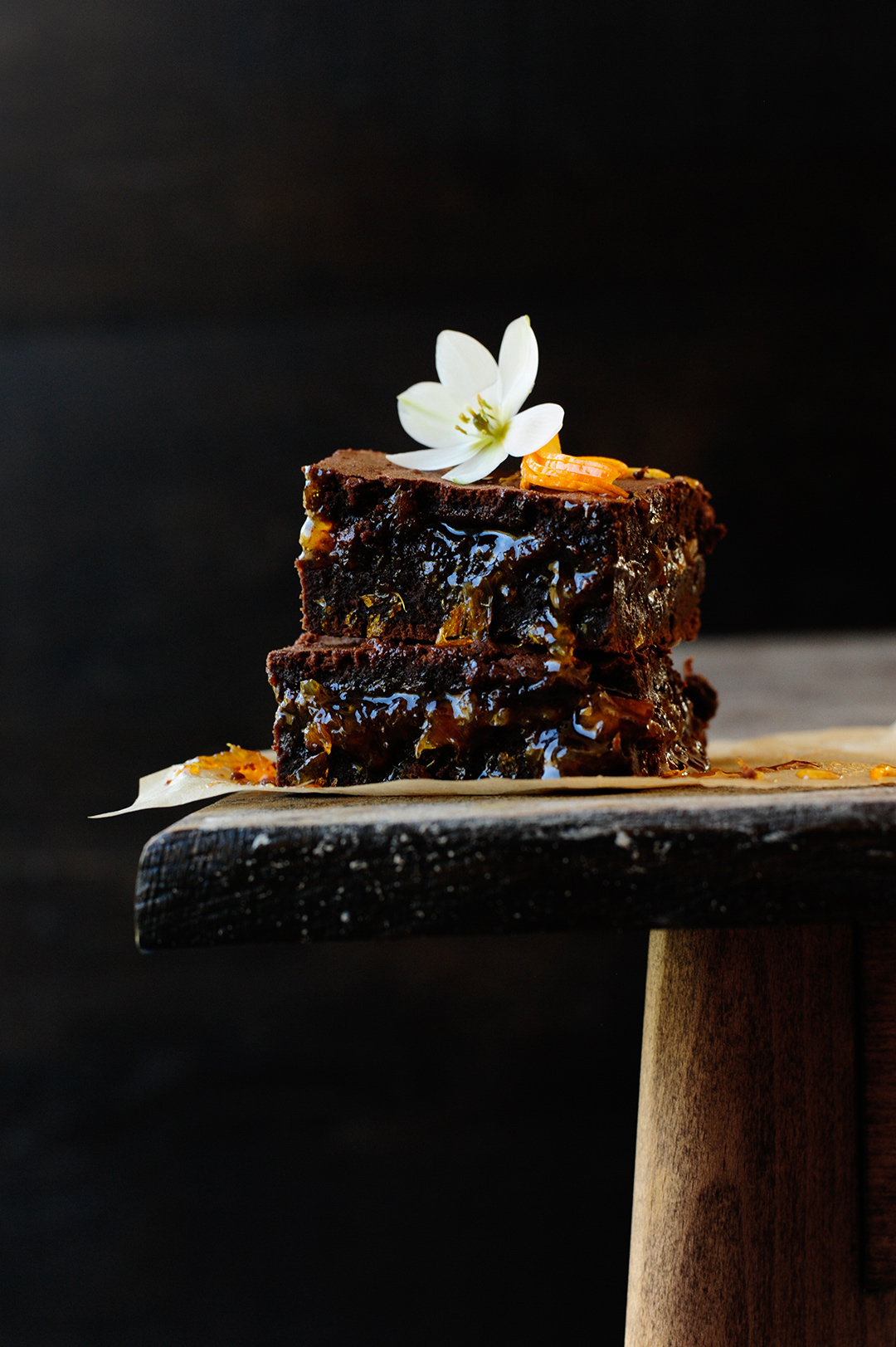 Fudgy, moist and rich brownies with a strong citrus taste. Homemade orange marmalade baked between two layers of chocolate brownie batter. Every last bite of these indulgent brownies is melt-in-your-mouth utterly delicious. They're crisp on the outside with a stunning citrusy tang center and they're perfectly sweet. They have a very deep chocolate flavor, and the right balance between a soft and a moist texture.
I used whole fresh organic oranges for my marmalade to make sure they would give a real punch and a burst of orange flavor, that would cut through the richness of the chocolate.
If you're a huge chocolate-orange lover, then make sure to give this one a try. And did I mention that they're infused with orange liquor?
Ingredients
orange marmalade
2 organic oranges
zest and juice from 1 lemon
200 ml water
400 g sugar
1/4 teaspoon cinnamon
1/4 teaspoon vanilla
1/2 teaspoon freshly grated ginger
1 tablespoon orange liquor
sea salt
brownies
100 g dark chocolate
200 g sugar
200 g butter
180 g flour
50 g cocoa powder
4 eggs
30 ml strong espresso, to enhance the rich chocolate flavor
2 tablespoons orange liquor
1 teaspoon vanilla
pinch of salt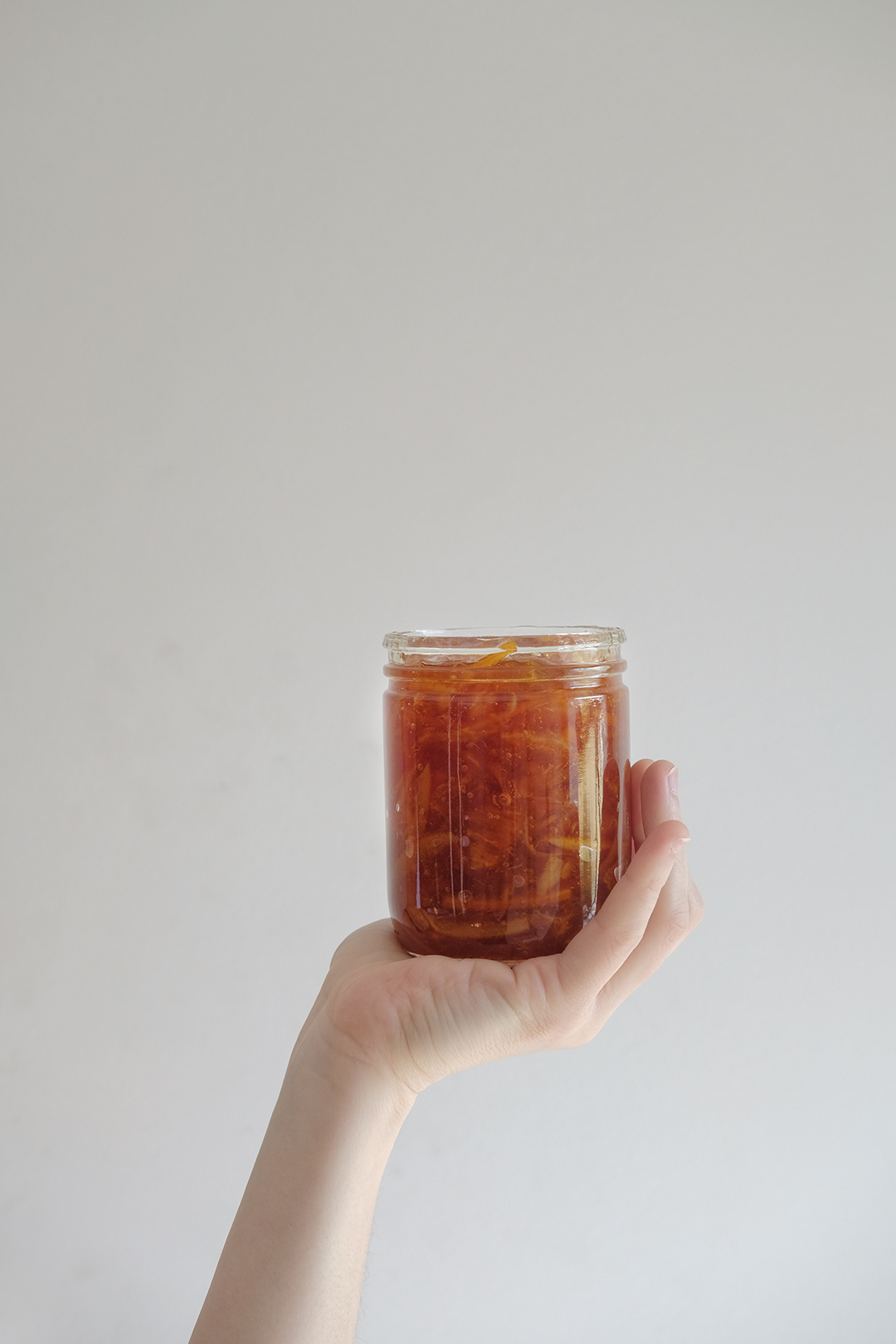 Instructions
Thinly peel the oranges with a sharp knife, then cut the peel into thin strips. Place in a saucepan and cook a few minutes in salted water. Then drain and put them back in the saucepan. Cut the oranges in thin slices, add to the pan with the peel. Pour water, add sugar, cinnamon, ginger, orange liquor, lemon zest and lemon juice. Bring to a boil, then reduce the heat and simmer for 30 minutes, stirring from time to time. Set aside, allow to cool. Or make this marmalade one day before.

In the meantime, make the brownie batter. Melt the butter and chocolate chunks au bain-marie.
In a large bowl, whisk the eggs and sugar together. Add espresso, orange liquor and vanilla, stir in the melted chocolate and whisk until combined. Add flour, cocoa powder and salt, stir until just combined, try not to over mix the batter.

Pour half of the brownie batter in a 24×24 cm pan, that is lined with parchment paper. Spread the orange marmalade and cover with the remaining batter. Bake for 30 minutes at 180°C. Remove from the oven and allow to cool. Enjoy!

//= __('Print recipe (no photos)', 'servingdumplings' );?> //= __('Print recipe (with photos)', 'servingdumplings' );?>