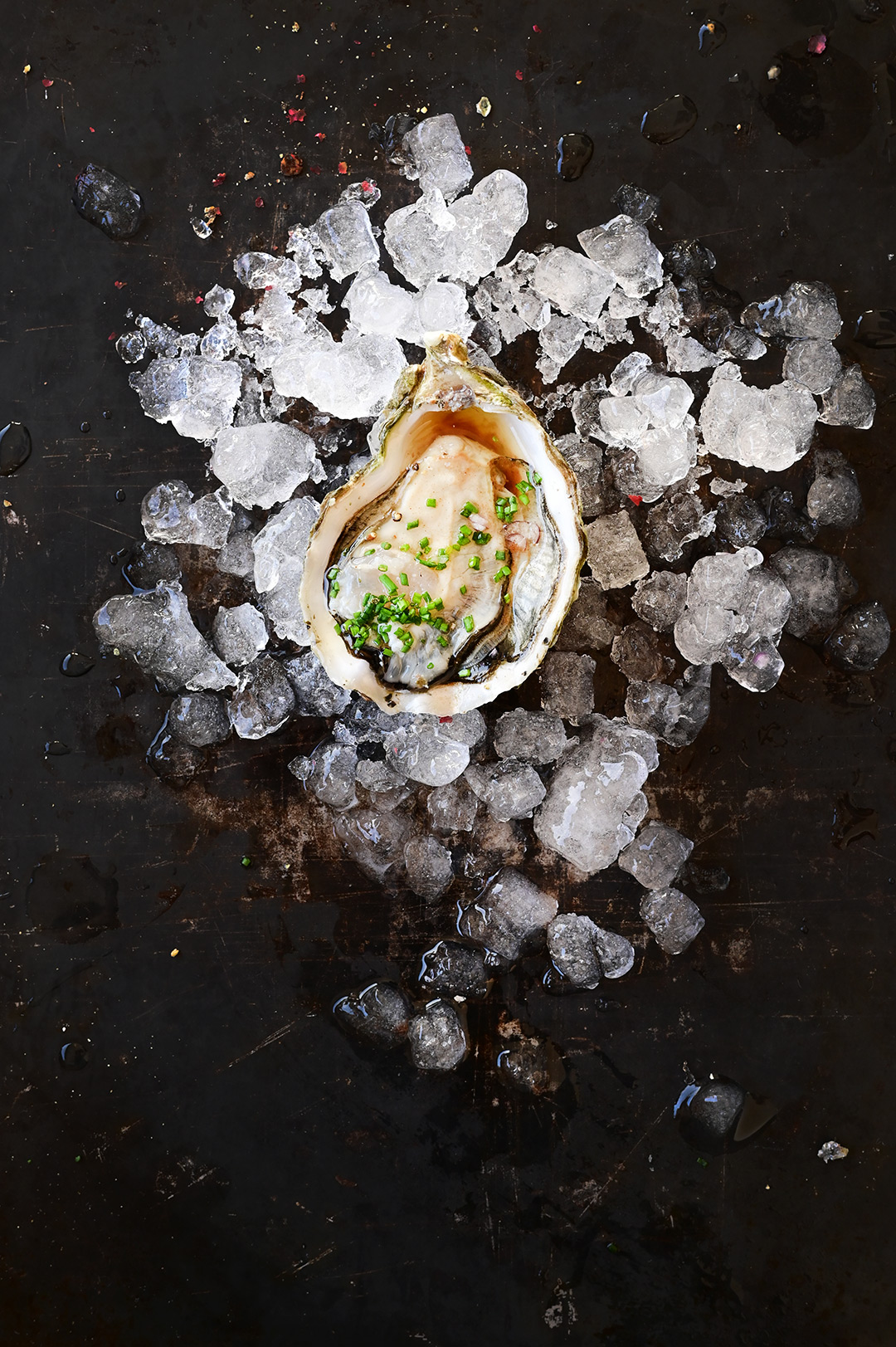 I love fresh oysters. In Belgium, it is common to serve them with lemon or enjoy them broiled with cheese. But today, I'll show you some very light dressings that go perfectly well with fresh oysters without overpowering the flavors.
Five wonderful ways to enjoy oysters, utterly delicious combinations of flavors in different styles.
Ingredients
French style
2 tbsp champagne
1 shallot, thinly sliced
1 tbsp lemon juice
pink pepper
Gin & Tonic
1 tbsp gin
1 tbsp tonic
thinly sliced cucumber
Japanese style
50 ml dashi
1 tbsp rice vinegar
1 tsp brown sugar
chopped chives
Nordic style
1/4 green apple, finely chopped
1 shallot, finely chopped
2 tbsp apple cider
1/2 tsp brown sugar
Lebanon style
1 shallot, finely chopped
2 tbsp white wine vinegar
pomegranate arils
za'atar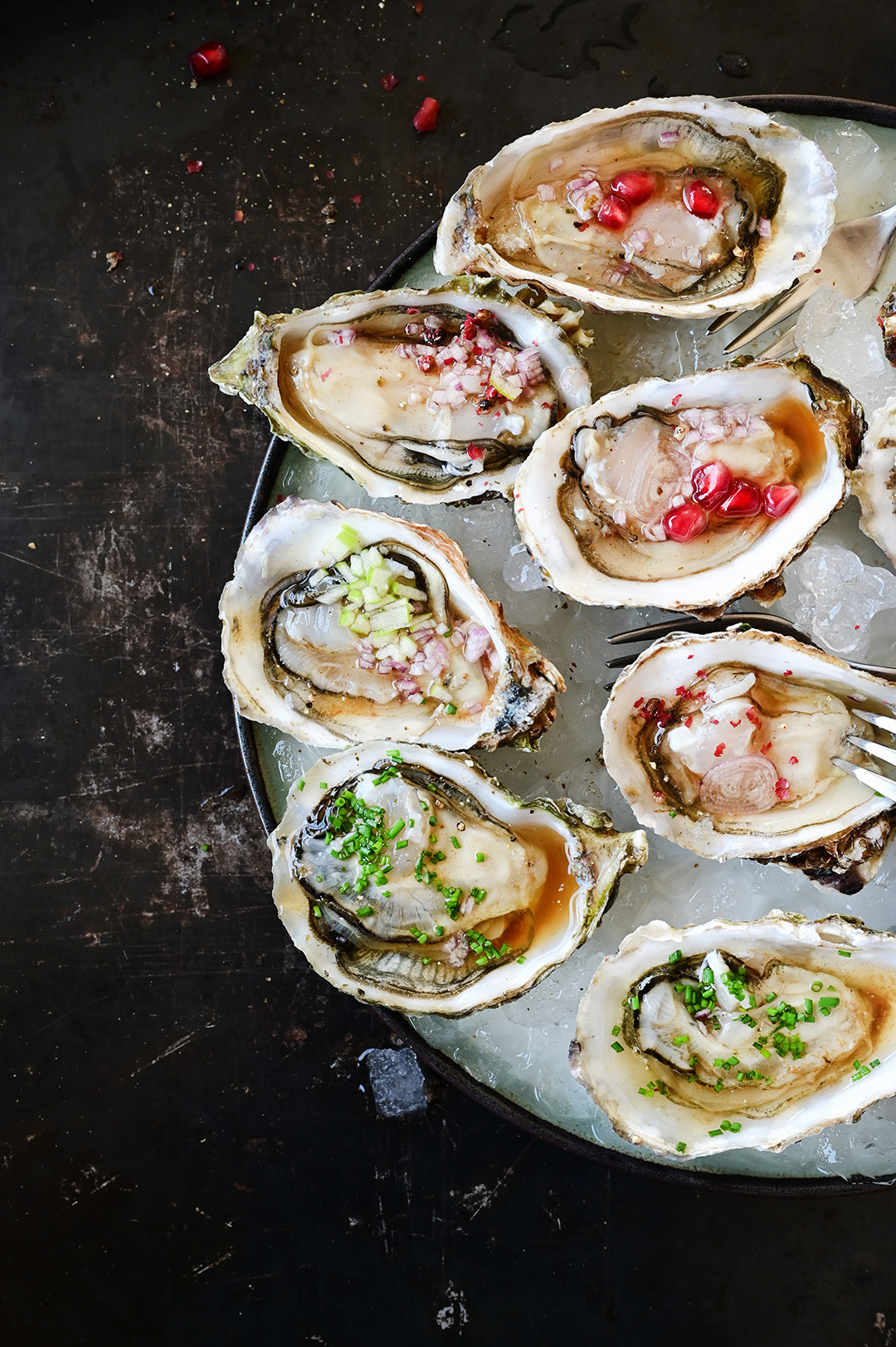 Instructions
For each dressing, combine the ingredients.
Shuck the oysters using an oyster knife, then detach the meat from the bottom of the shell with a spoon. Remove them from the shell and collect the liquid. Set the oysters aside. Keep the lower halves of the shells and rinse them. Pour the oyster liquid through a fine sieve.
Divide the oyster liquid between the dressings.
Arrange the oyster shells on a bed of ice cubes in a shallow bowl or plate. Place the oysters in each shell. Spoon about 2 tablespoons of the dressing over each oyster. Serve immediately!