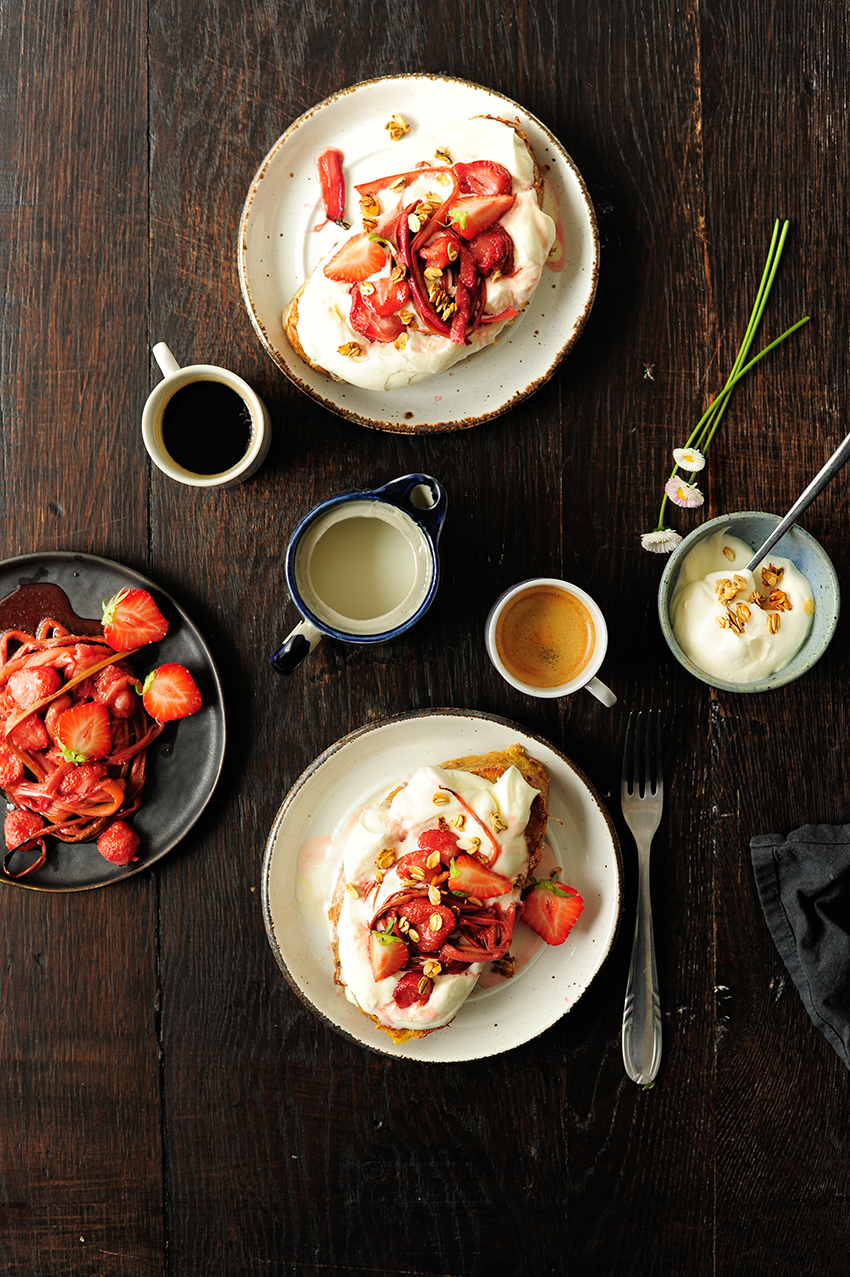 Sweet crisp french toast for breakfast? Yes, please!
I love to serve eggy bread simply with a little yogurt or whipped cream and roasted strawberries, especially when paired with rhubarb. This spring breakfast is creamy, soft, warm, crisp and comforting … delicious to the last crumb.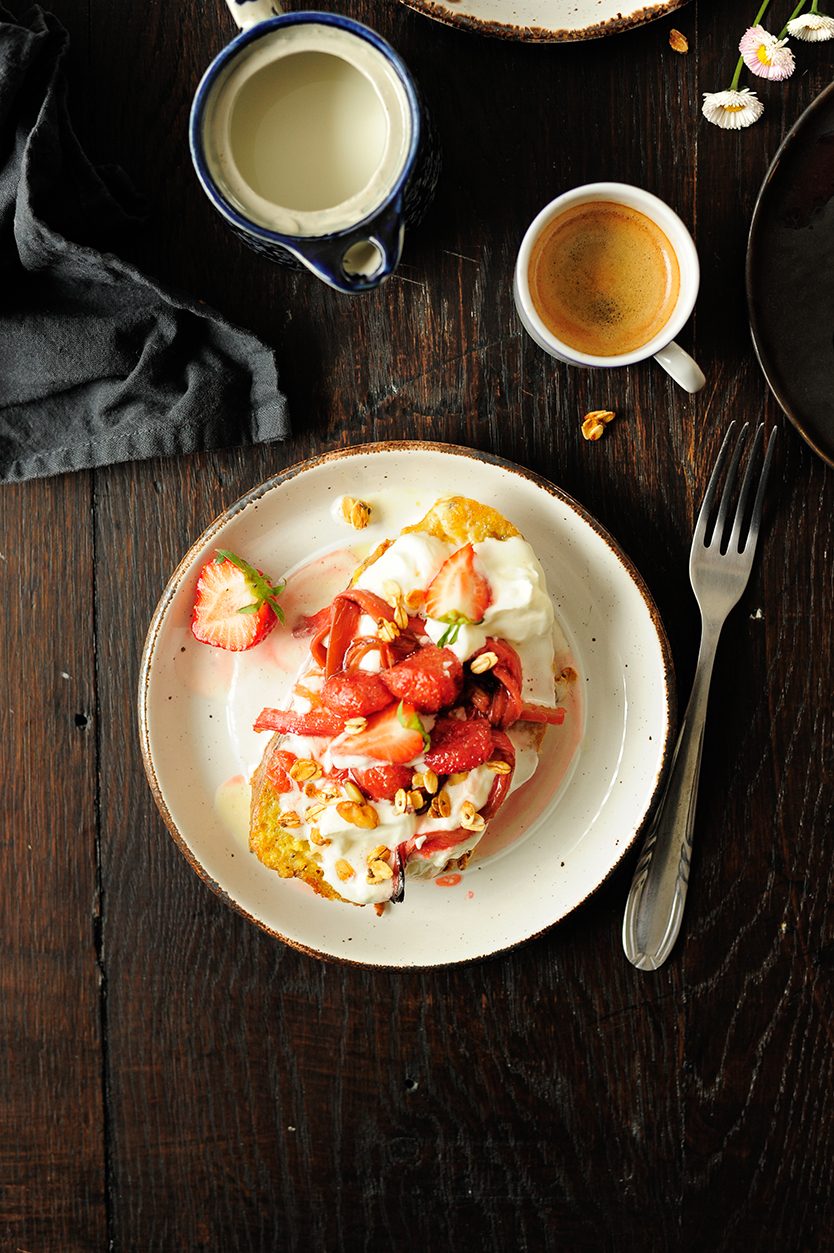 Ingredients
2 large slices sourdough bread
2 organic eggs
1/4 glass milk
pinch of salt
2 tablespoons vanilla sugar
1 tablespoon butter
100 g rhubarb
200 g strawberries
1 tablespoon coconut oil
4 tablespoons agave syrup
200 ml heavy cream or Greek yogurt
1 teaspoon agave syrup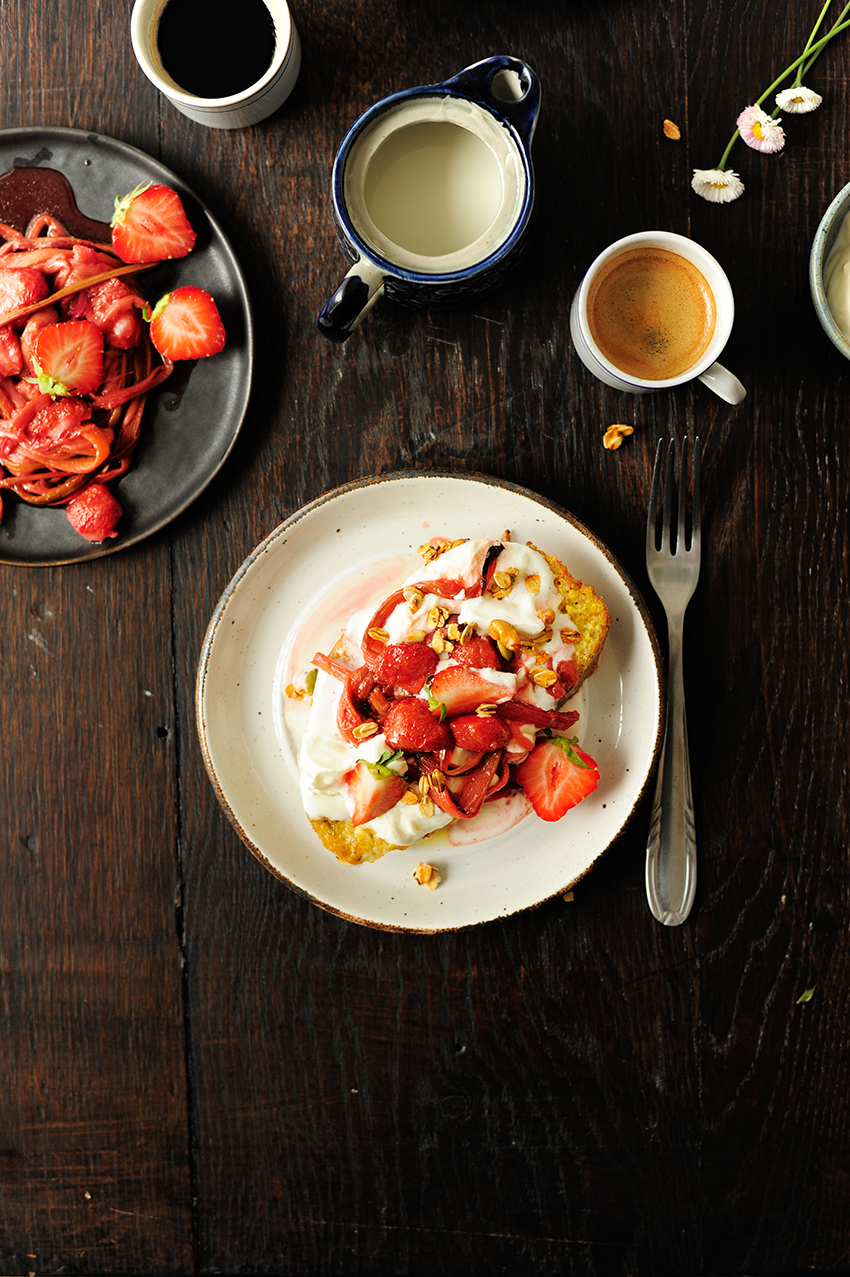 Instructions
Using a vegetable peeler, shave the rhubarb into long, thin strips. Cut the strawberries in half. Dissolve the coconut oil in the microwave and combine with the agave syrup. Transfer the fruit into a baking dish, combine with coconut oil. Roast in the oven for 15 minutes at 190°C, stir and roast for 10 minutes more.
In a casserole, combine the eggs with milk, salt and sugar. Add bread slices and leave for 10 minutes, then flip and set aside for another 5 minutes.
Heat the butter in a skillet and fry the toast on two sides until golden brown.
At the same time, whip the cream with syrup.
Top the french toasts with whipped cream, roasted rhubarb and strawberries. Sprinkle with granola, eat!