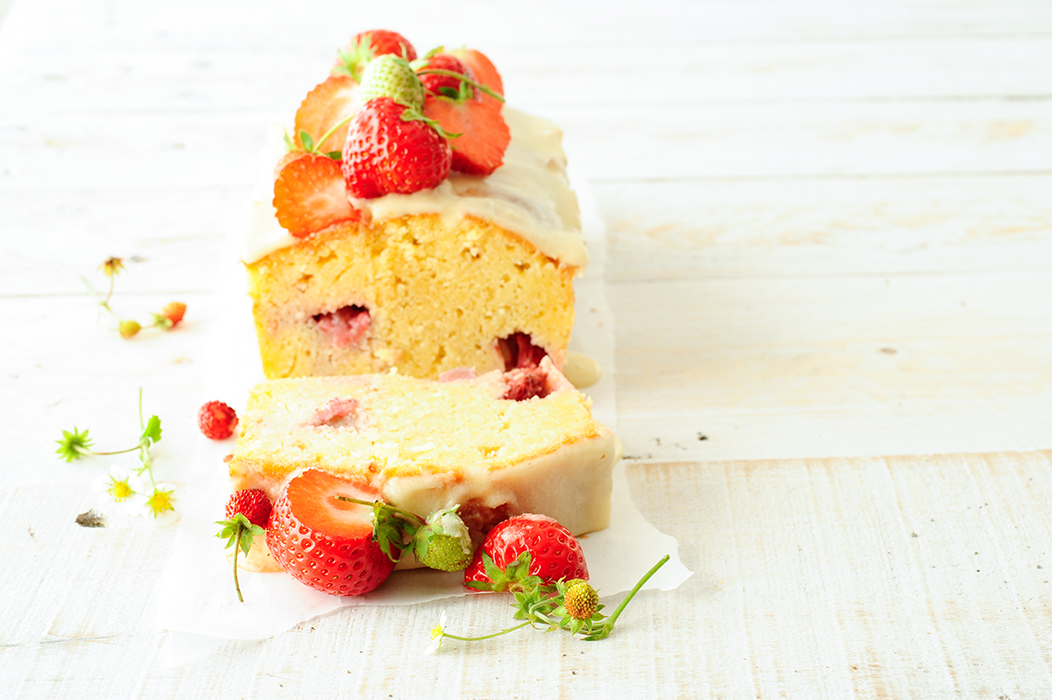 A delicious and sweet cake with a flowery taste from the elderberry blossoms. It looks beautifully when topped with elderflower icing and decorated with strawberries!
Ingredients
cake
100 g flour
100g ground almonds
100 g sugar
150 g butter at room temperature
4 eggs
1 teaspoon baking powder
150 g strawberries
50 ml elderberry blossom syrup
frosting
1 spoon of butter
100 g icing sugar
5 tablespoons elderberry blossom syrup
Instructions
Preheat the oven to 180°C.
Wash the strawberries, remove the stems and cut into quarters. Beat the butter with the sugar and add eggs, one at a time. Add flour, baking powder and ground almonds, stir until smooth. Add the strawberries and stir gently. Pour into a greased mold and bake for 40 minutes.
Then remove the cake from the oven, make some holes with a skewer and pour the syrup when the cake is still hot. Allow to cool and then remove from the mold.
Melt the butter in a saucepan, remove from heat and add the icing sugar and the elderflower syrup. Stir and gently pour over the top of the cake. Garnish with strawberries. Enjoy!