Who can refuse a hot, creamy bowl of pasta, loaded with veggies and cheese?
This pasta with sautéed eggplant and sun dried tomatoes coated with a creamy sauce makes for a satisfying vegetarian dinner, and it can be thrown together in about 20 minutes. A deliciously simple veggie pasta for a perfect weeknight meal.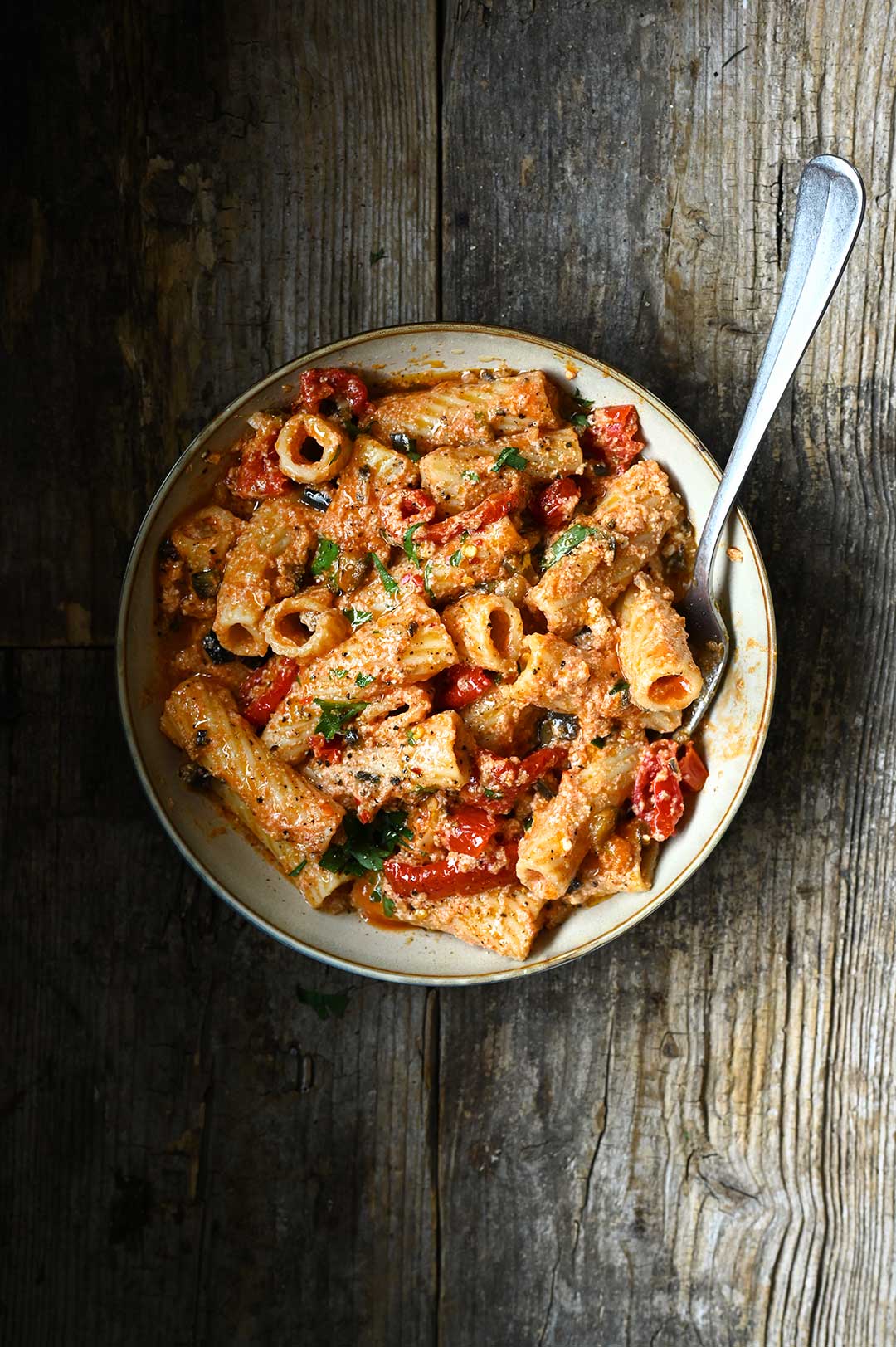 Ricotta cheese perfectly melts into the tomato sauce and coats every single pasta bite. It's a fantastic alternative to the tomato sauce classic. It's minimal. It's light, loaded with veggies and with just the right balance of flavors and textures.
It is simplicity at its finest: just pasta, a deeply flavored tomato sauce with eggplant and sun dried tomatoes, and a creaminess that cuts the tang of tomato sauce.
Let me guide you through the recipe with this step-by-step VIDEO.
RECIPE NOTES
This dish can totally stand on its own as a meal. But if you're looking for something to round this out into a more multi-dimensional meal or impress friends with a full blown dinner party, you could add a salad, grilled chicken, bread… Or sauté the eggplant together with some pork mince or pancetta.
3 more easy pasta dishes:
Tagliatelle with meat and kale pesto
Pasta with smoked salmon and chorizo
15 minute broccoli pasta with basil oil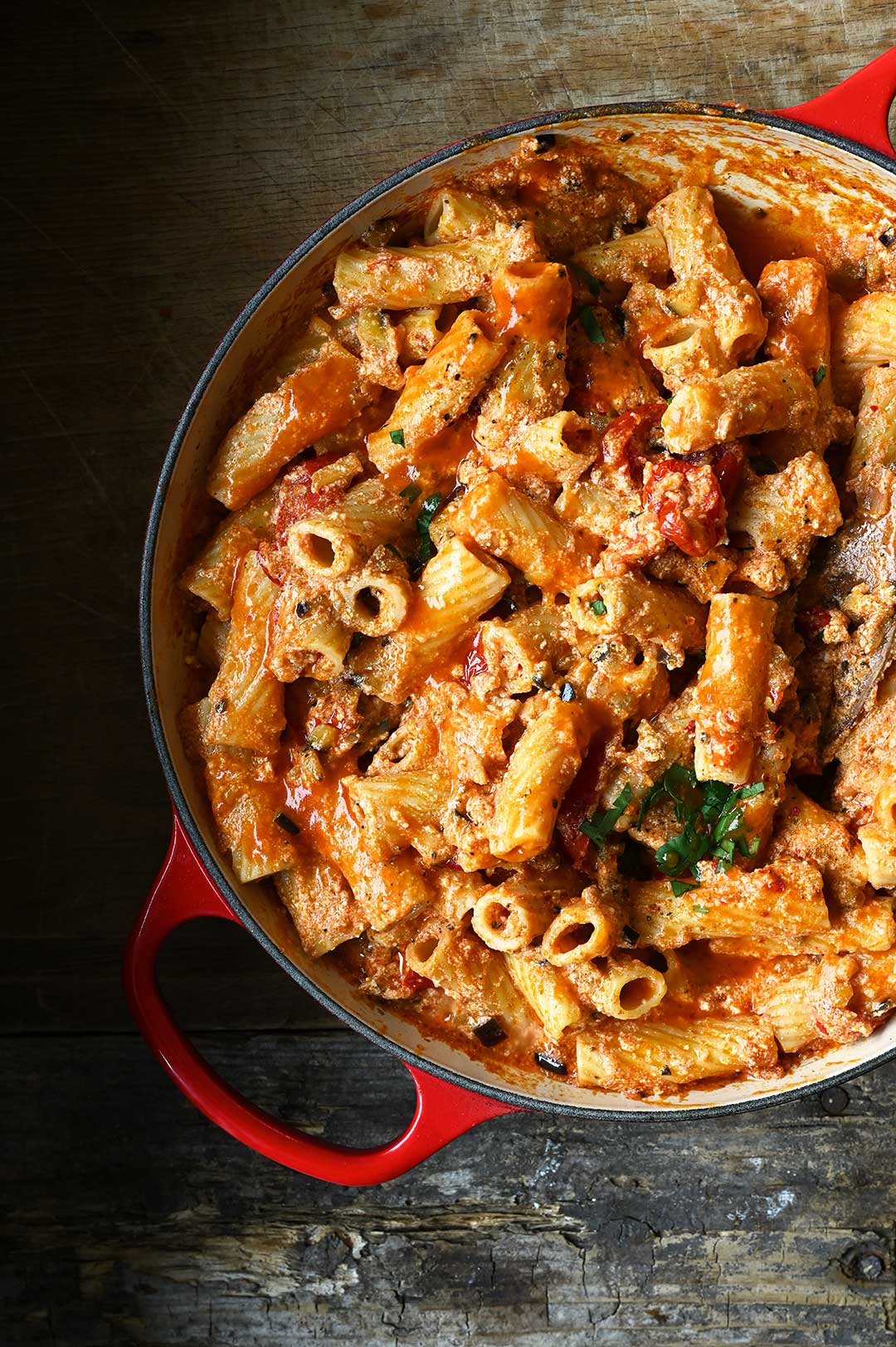 You need
250 g (0.55 pound) pasta
1 eggplant, cut into cubes
220 g (1 cup) sun dried tomatoes with oil
1 shallot, finely chopped
3 garlic cloves, minced
250 ml (1 cup) tomato passata
150 g (5.2 oz) ricotta
1/2 tsp crushed red pepper flakes
1/2 tsp smoked paprika
sea salt + black pepper
How to
Let me guide you through the recipe with this step-by-step VIDEO. 

Boil the pasta in salted water until al dente. Drain, reserving 1/4 cup of the cooking water.
Heat 5 tbsp oil from the sun dried tomatoes in a skillet over medium heat. Add garlic and shallot, cook until soft and fragrant, about 3 minutes. Stir in the eggplant and the sun dried tomatoes with their remaining oil. Cook for 5 minutes. Add the tomato passata and bring to a boil, simmer for 5 minutes. Season with chili flakes, paprika, salt and pepper.
Stir in the ricotta and pasta. If needed, add a big splash of the reserved cooking water. Stir so everything is well-coated, and cook until heated through and the flavors melt, for about 1 minute. Serve immediately. Enjoy.