These fig, blueberry and almond pastry tarts are a house favorite. Bursting with fresh flavors, quick, easy, with just a few ingredients and most importantly, seriously tasty!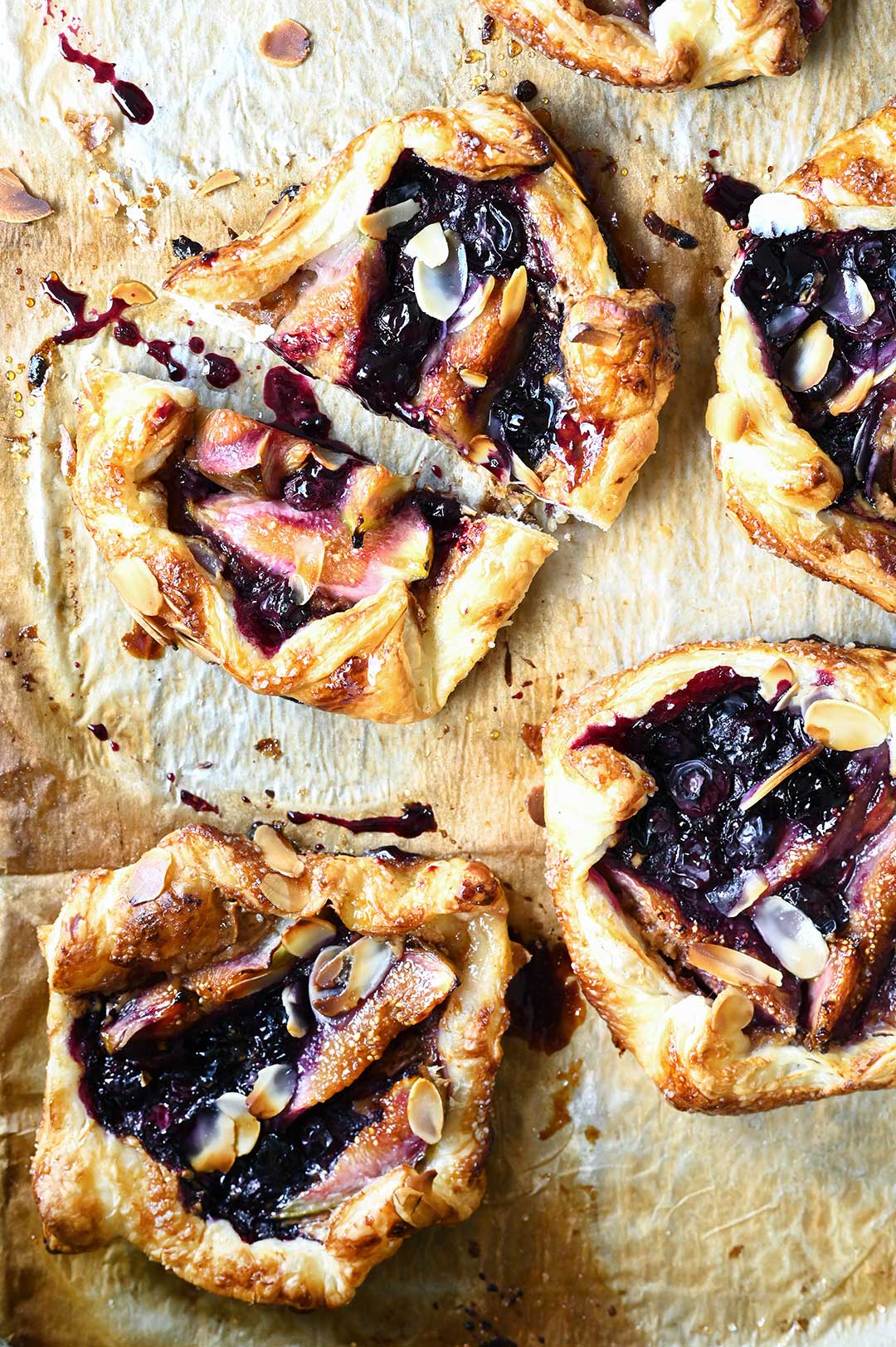 Fresh figs and blueberries dipped in almond butter and drizzled with honey, all cozied up inside a flaky puff pastry crust and finished off with almond flakes. Sold! Combined and set to bake in the oven, the blueberries and figs turn into a sticky chunky jam, creating sweet little tarts filled with lumps of juicy fruit and a nutty touch from the almond butter. 
Bonus… you can swap the blueberries for your favorite berry, or use a combo of berries! Can't find almond butter? Use tahini or an other nut-butter for that nutty touch. Either way, you can't go wrong with these mini tarts. Perfect for everything from brunch, to lunch, as a snack or to serve on your weekly knitting party.
Every bite is full of fruit and crispy puff pastry, hinted with almonds and perfectly sweet too. And of course, serve with a scoop of vanilla ice cream. It's the only way for ultimate pleasure.
Hop on over to Instagram to see me make these in my highlights!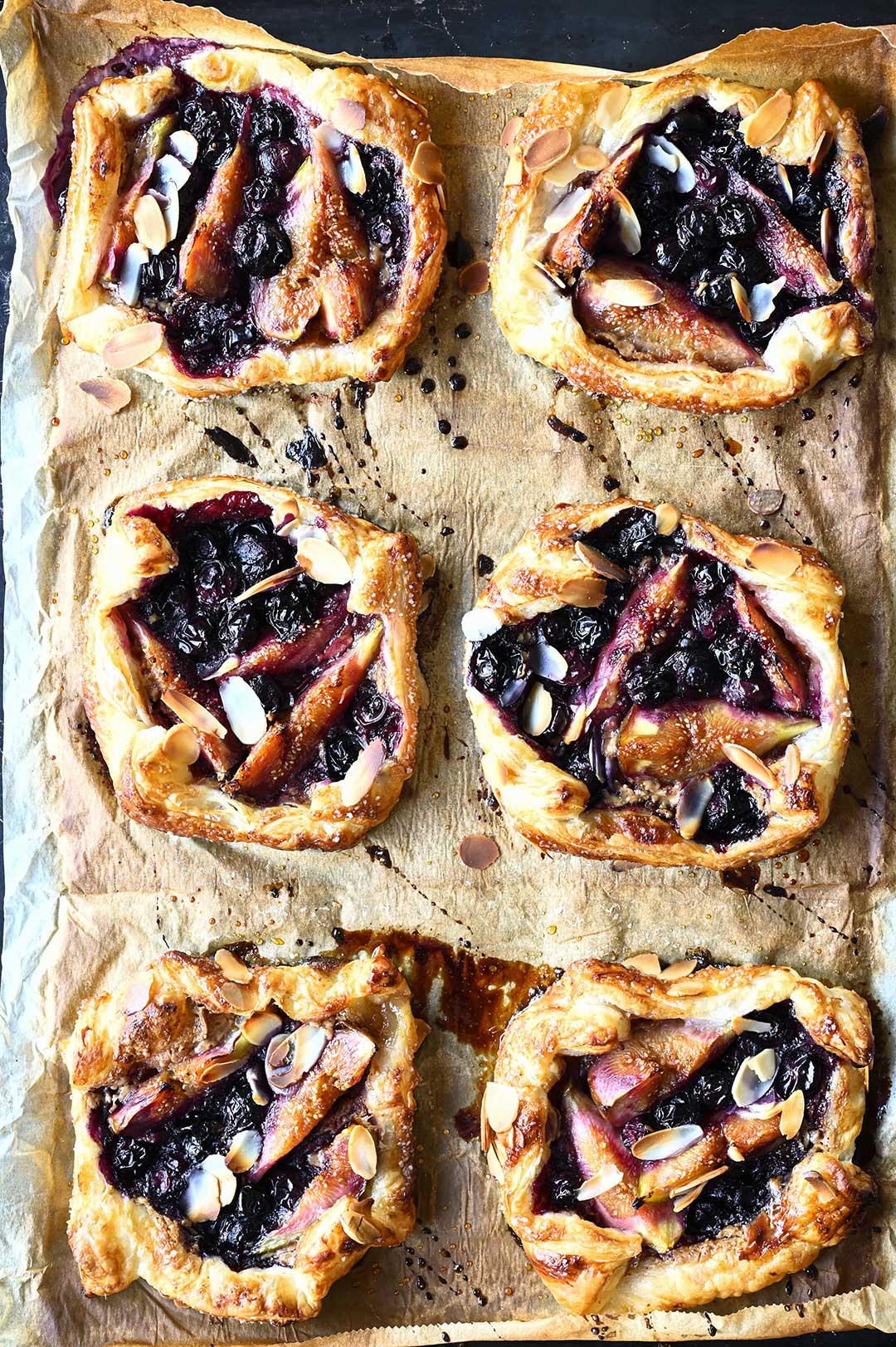 You may also love:
Honey apricot tarts
Rhubarb-strawberry galette
Easy blueberry lemon cheesecake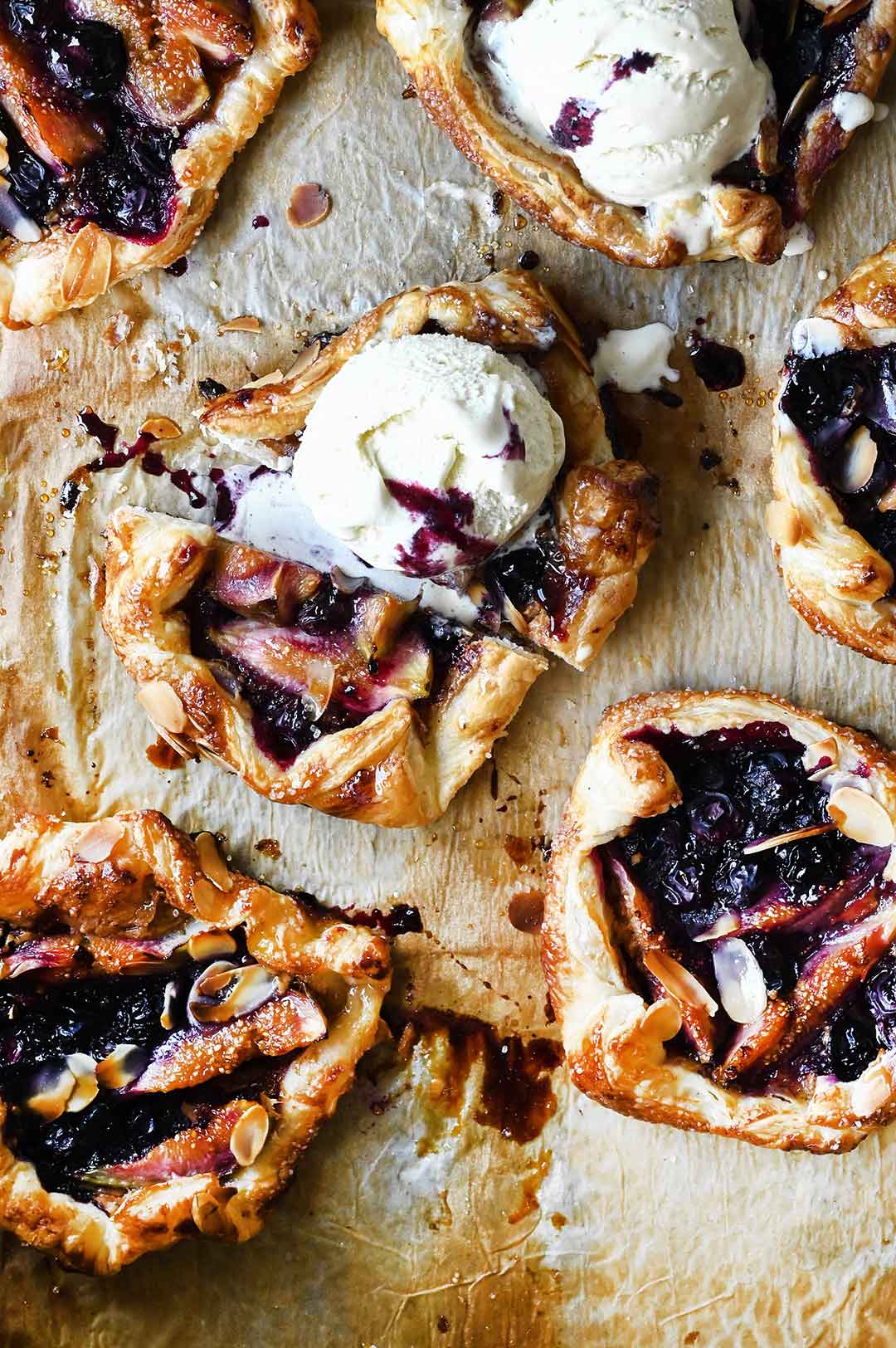 You need
1 sheet puff pastry (mine was 24 x 40 cm)
4 tbsp almond butter
3 figs, cut into wedges
100 g (2/3 cup) blueberries
3 tbsp honey
3 tbsp almond flakes
+
1 egg beaten with 1 tsp milk
coarse sugar for sprinkling
How to
Preheat the oven to 220°C (425°F).
Line a baking sheet with parchment paper. Place the puff pastry on the baking sheet. Cut into 6 squares. Spread the almond butter evenly in the center of each square leaving a border. Arrange the figs and blueberries evenly over each square. Drizzle with honey. Fold the edges up and over the fruit. Sprinkle with almond flakes.
Brush the edges of the pastry with the beaten egg and sprinkle with coarse sugar. Transfer to the oven and bake for 10-15 minutes or until golden brown. The edges should get dark.
Let cool slightly and serve with ice cream. Enjoy!
Hop on over to Instagram to see me make these in my highlights!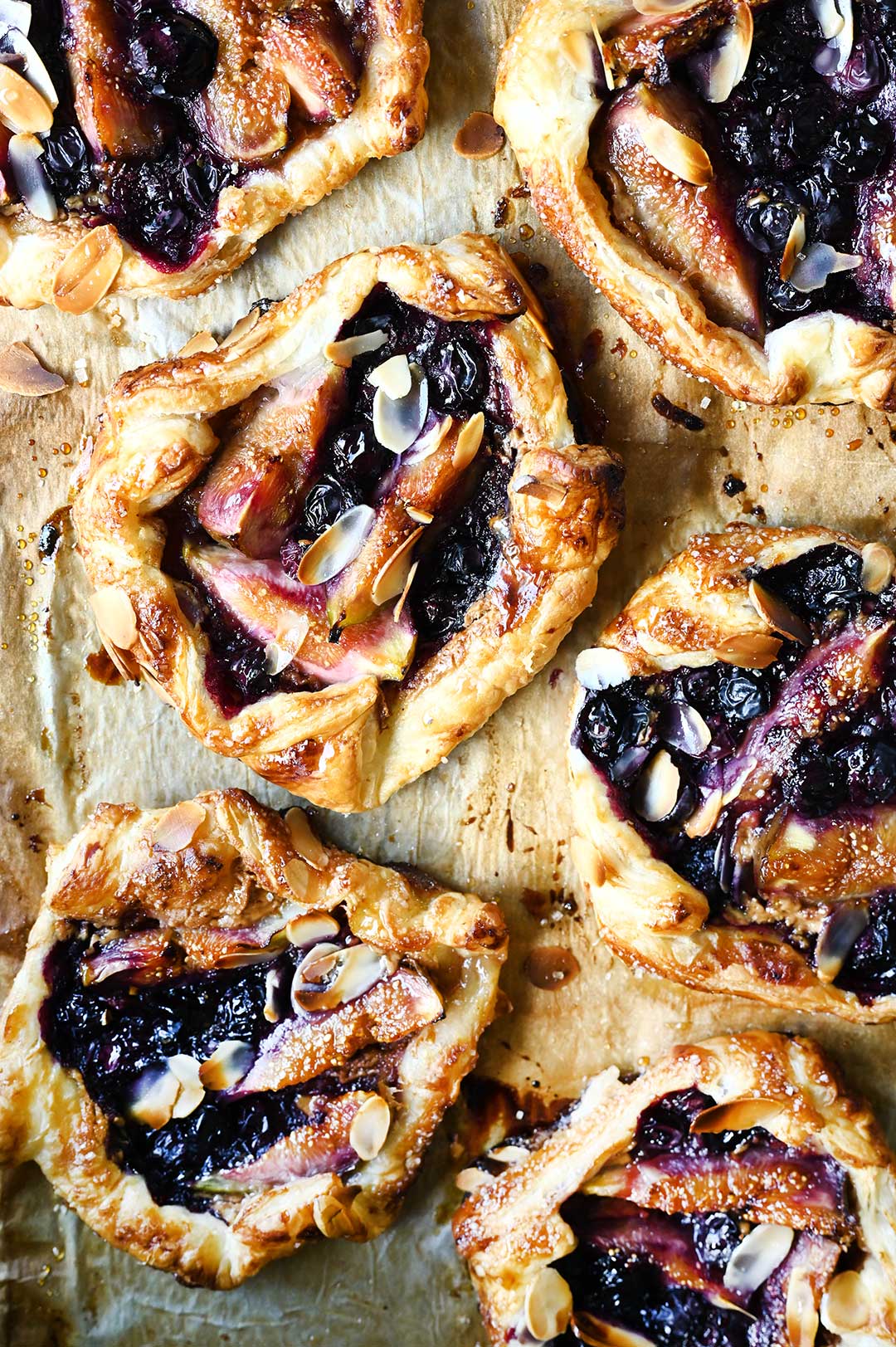 //= __('Print recipe (no photos)', 'servingdumplings' );?> //= __('Print recipe (with photos)', 'servingdumplings' );?>