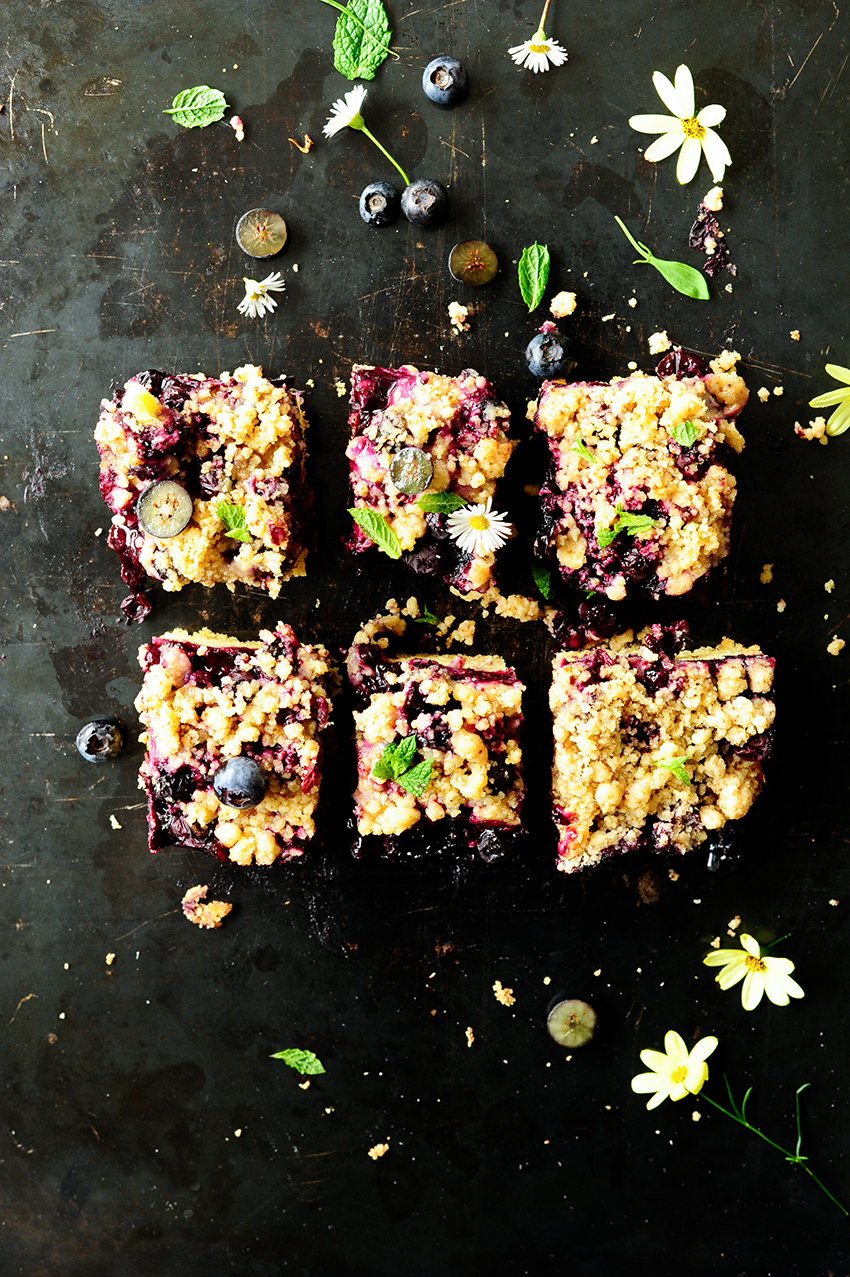 I have the simplest cake for you today! My favorite cake with blueberries and streusel … it's just so delicious, you know. The recipe is easy to make, only a few ingredients + seasonal fruit and the cake becomes irresistible. Light, moist and fluffy with a thick layer of blueberries and crunchy streusel. But on the other hand everything  with blueberries is … just beyond delicious!
Ingredients
cake
150 g  flour
1 teaspoon baking powder
100 g sugar
150 g soft butter
2 organic eggs
1/2 teaspoon vanilla extract
pinch of salt
blueberries
500 g blueberries
50 g sugar
1 tablespoon potato starch
1 tablespoon lemon juice
1 teaspoon lemon zest
streusel
6 tablespoons flour
6 tablespoons brown sugar
60 g cold butter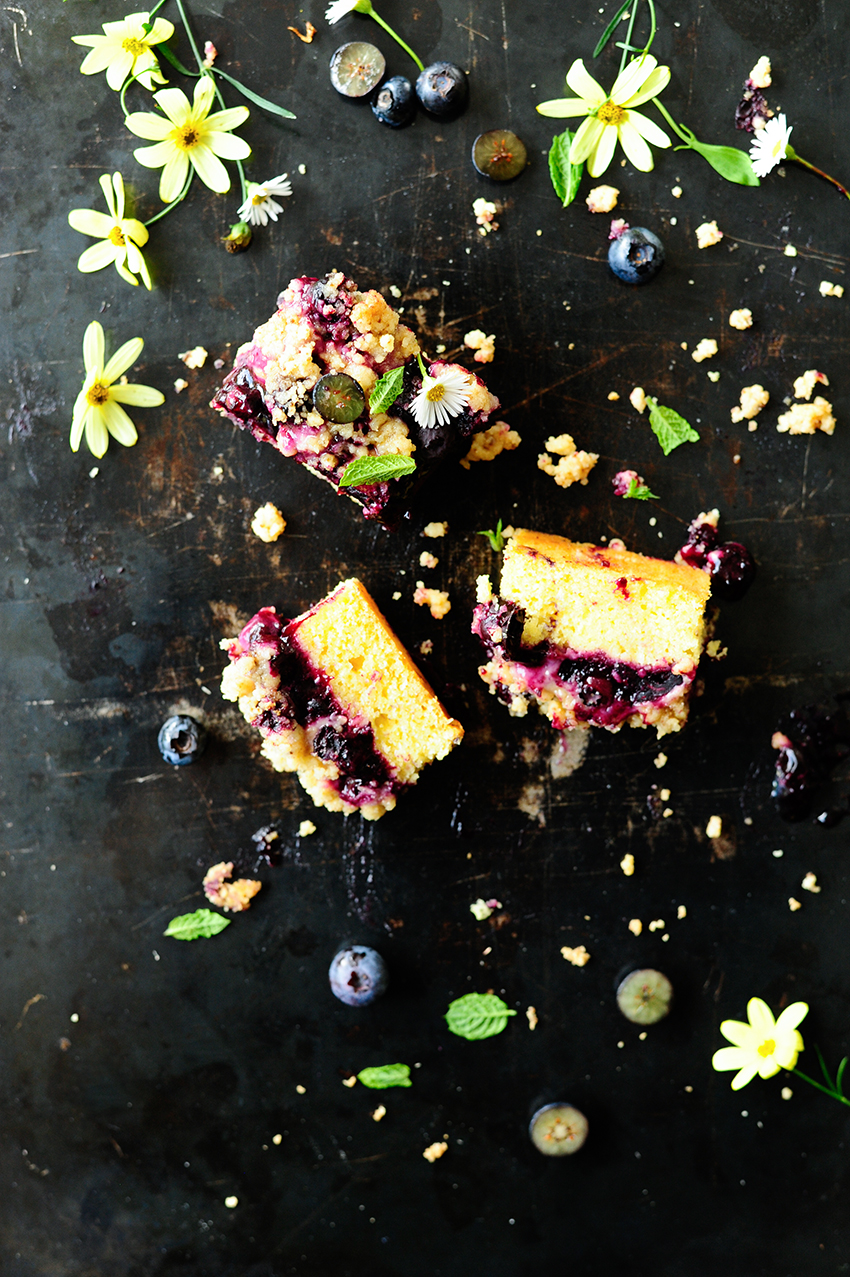 Instructions
Place the blueberries in a saucepan, add sugar and potato starch. Heat over a medium heat until the sugar dissolves.
In a large bowl, beat sugar and butter, add salt and vanilla extract. Add the first egg and a portion of the flour and stir. Repeat this until all eggs and the flour are mixed evenly.
Grease a 23 x 23 cm cake pan with butter and spread the dough. Bake for 15 minutes at 200°C.
Prepare the streusel, place all the ingredients in a bowl and using your fingers mix until you become a crumble.
Remove the cake from the oven, add blueberries and sprinkle with streusel. Transfer into the oven and bake for 20 minutes more. Enjoy!