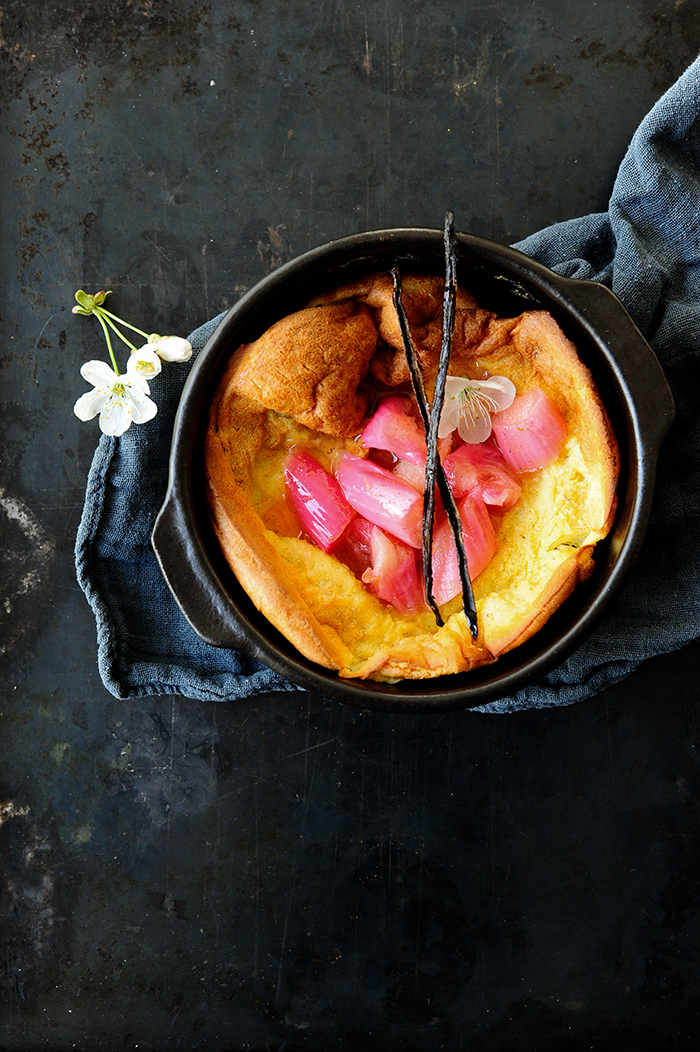 Dutch baby pancake straight from the oven. It's a easy to prepare and perfect weekend breakfast or something sweet to go with your afternoon tea. I wanted to prepare this 'Dutch baby' for a long time, but I waited for the rhubarb season to start. And now that I tasted this baby, I will certainly bake it many times in various versions:)
Ingredients
batter
50 g flour
1 tablespoon sugar
2 small farmers eggs
100 ml milk
1/2 teaspoon baking powder
beans from 1/2 vanilla pod
pinch of salt
2 tablespoons butter
rhubarb
300 g rhubarb
60 g sugar, you can add more if you like
1/2 teaspoon cinnamon
1 teaspoon grated ginger
beans from 1/2 vanilla pod
juice from 1/2 orange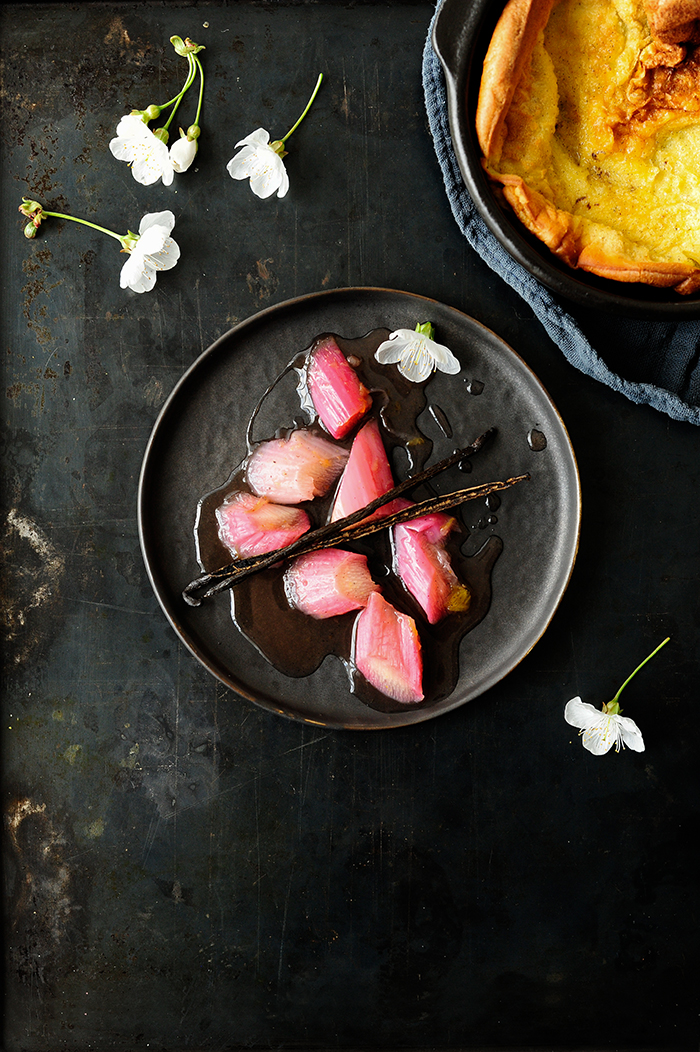 Instructions
Preheat the oven to 200°C and put two skillets in the oven.
Rinse the rhubarb under cool water, remove the ends. Cut the rhubarb into pieces about 2 cm thick. Place them on a baking tray and mix with sugar, vanilla beans, ginger, cinnamon and orange juice. Cover with aluminum foil and place in the oven for 20 minutes.
In a bowl, beat the eggs with the sugar. Add milk, salt, baking powder and vanilla beans. Sift the flour and beat until smooth.
Remove the skillets from the oven, add butter and melt. Immediately add the batter and return the skillets to the oven, bake for 20 minutes or until the pancake is puffed and golden-brown.
Serve hot with roasted rhubarb.
Enjoy!