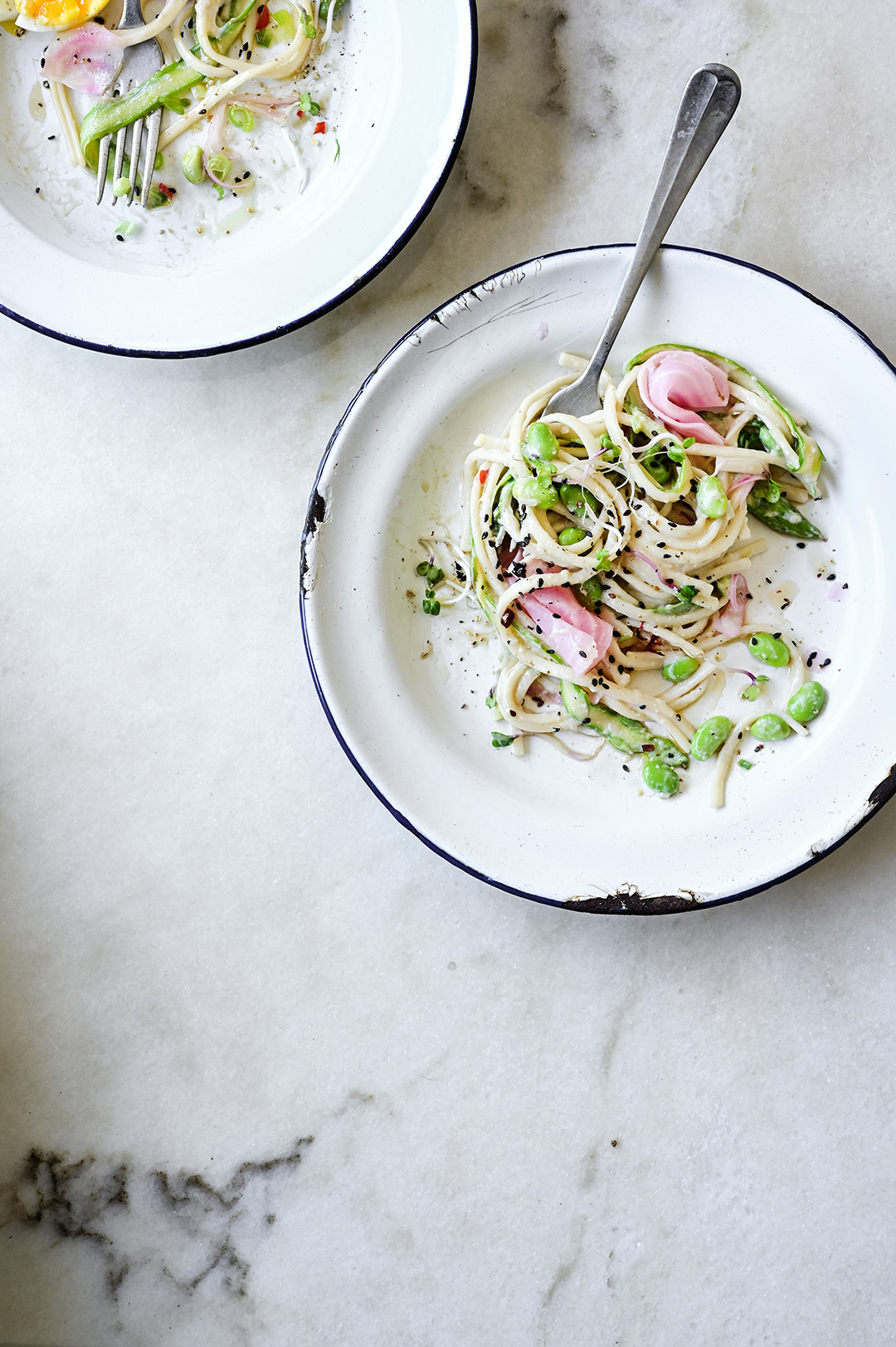 A fresh and delicious udon noodle salad with a creamy tofu dressing. The best thing about this, is that it's super simple to make, yet has great flavor. So simple yet so comforting, flavors of velvety tofu with shaved asparagus, edamame and fermented chioggia beet. Dressed up with a soft-boiled egg, black sesame seeds and a splash of chili oil.
The light and creamy tofu dressing perfectly coats the udon noodles, given only a gentle salty taste from miso and soy sauce, nuttiness from sesame oil and some extra garlicky taste. It's definitely not average, a treat to eat on a hot summer day when your body craves light and refreshing food. It's exactly what I want to eat during summer.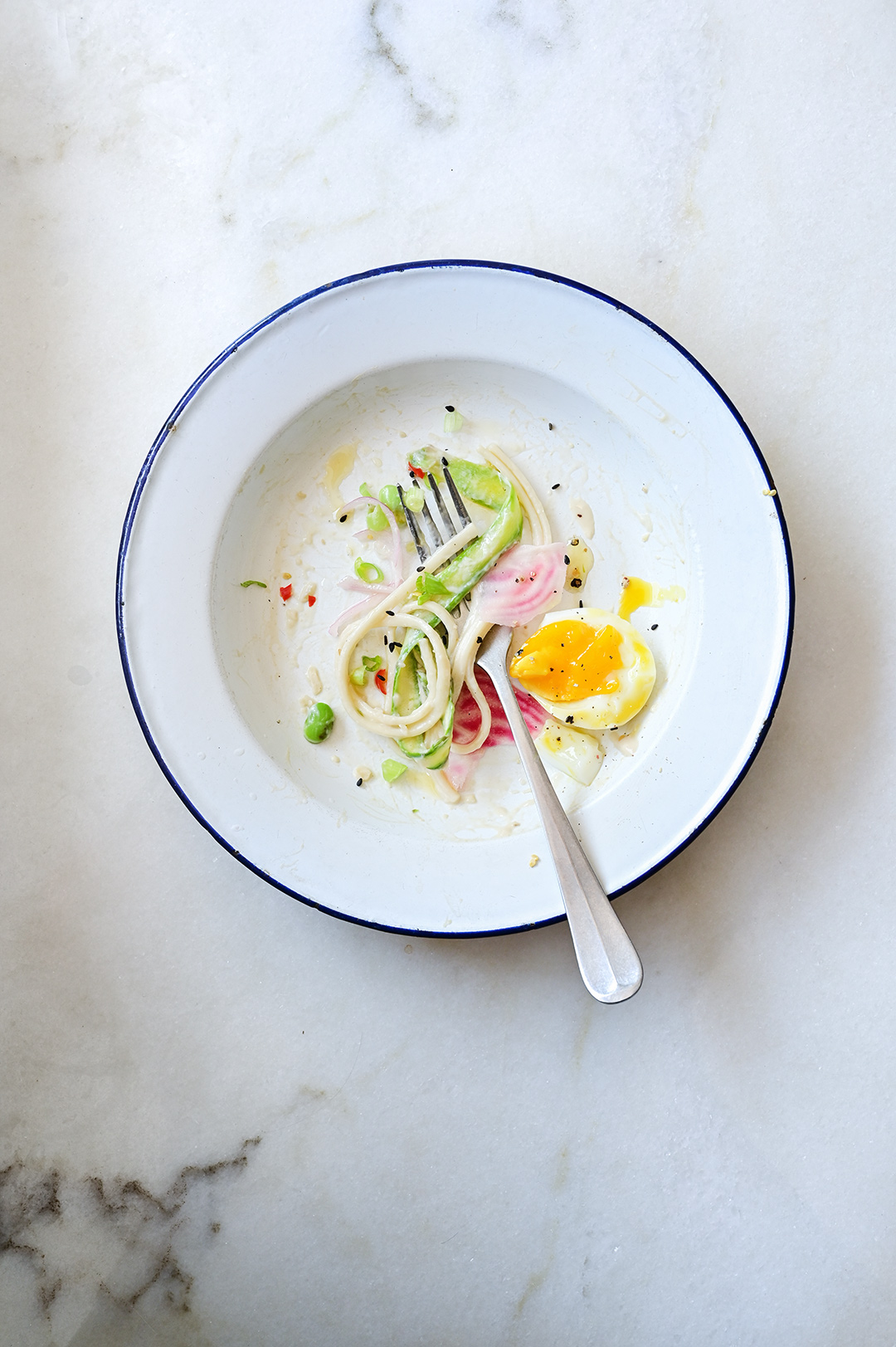 Ingredients
180 g udon noodles (or ramen or soba noodles)
6 green asparagus
100 g edamame beans, cooked and peeled
migro greens
2 tbs rice oil
creamy tofu dressing
200 g tofu
2 tbs soy sauce
3 tbs rice oil
2 tsp miso
1 tsp sesame oil
2 garlic cloves, finely chopped
1 shallot, finely chopped
1 tsp freshly grated ginger
sea salt + black pepper
finishing touch
quickly fermented chiaggio beet (garlic, shallot, ginger, apple vinegar, rice vinegar, water -> set aside for 40 minutes)
finely chopped spring onions to garnish
sesame seeds
chili oil to drizzle
2 soft boiled eggs
sea salt + freshly ground black pepper to season
Instructions
Bring a large pot of water to boil, and cook the noodles according instructions. Drain under cold water and set aside.
Using a vegetable peeler, shave the asparagus into long, thin strips. Transfer to a bowl and combine with rice oil and season with salt and pepper. Set aside.
Heat the rice oil in a skillet, add garlic, shallot and ginger. Cook for about 5 minutes on medium heat until soft. Place the tofu inside a food-processor. Add the softened garlic, shallot and ginger together with all the other ingredients for the dressing. Run the processor until the tofu is completely silken and smooth.
Toss the noddles with the tofu sauce until thoroughly and evenly coated. Add the shaved asparagus, edamame and micro greens. Then drizzle with chili oil and garnish with lots of finely chopped spring onions, sesame seeds, soft boiled eggs and fermented beets. Give it a turn of black pepper and a pinch of salt, serve immediately. Eat.
//= __('Print recipe (no photos)', 'servingdumplings' );?> //= __('Print recipe (with photos)', 'servingdumplings' );?>