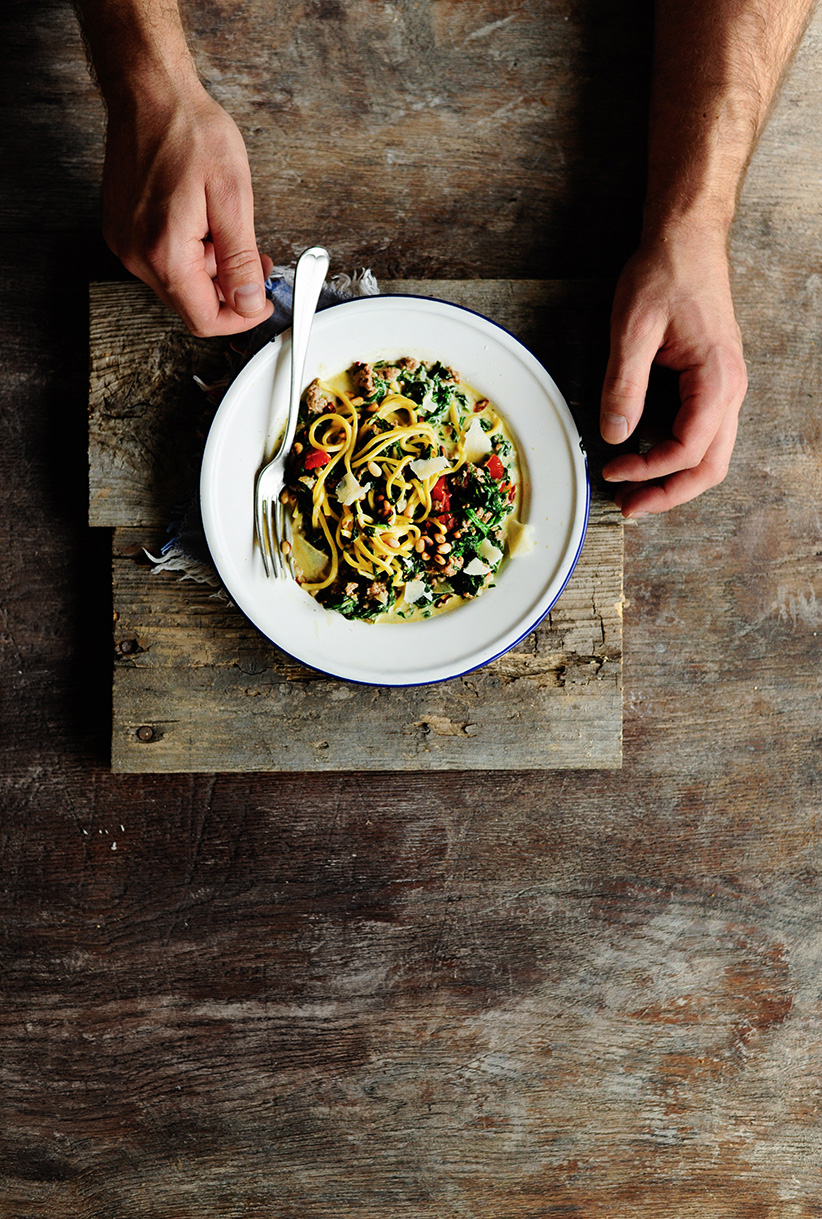 A luscious and full of flavors pasta with minced beef, lots of spinach and sun dried tomatoes. Made aromatic with garlic, served with pine nuts and chili flakes.
It's a pasta that uses soya cream instead of heavy cream, giving it a creamy and delicious taste and yet it is light and less fat.
It is the meal we eat when I didn't plan anything for dinner or when we are busy and I don't feel the desire to make an elaborate meal. It is also the recipe I like to make when we want plain, simple, good food. ( I made it in the first place for my son, who's desire is to become very strong and eat spinach every two days:) )
Well, if you were searching for a hearty and easy dinner recipe, you found it!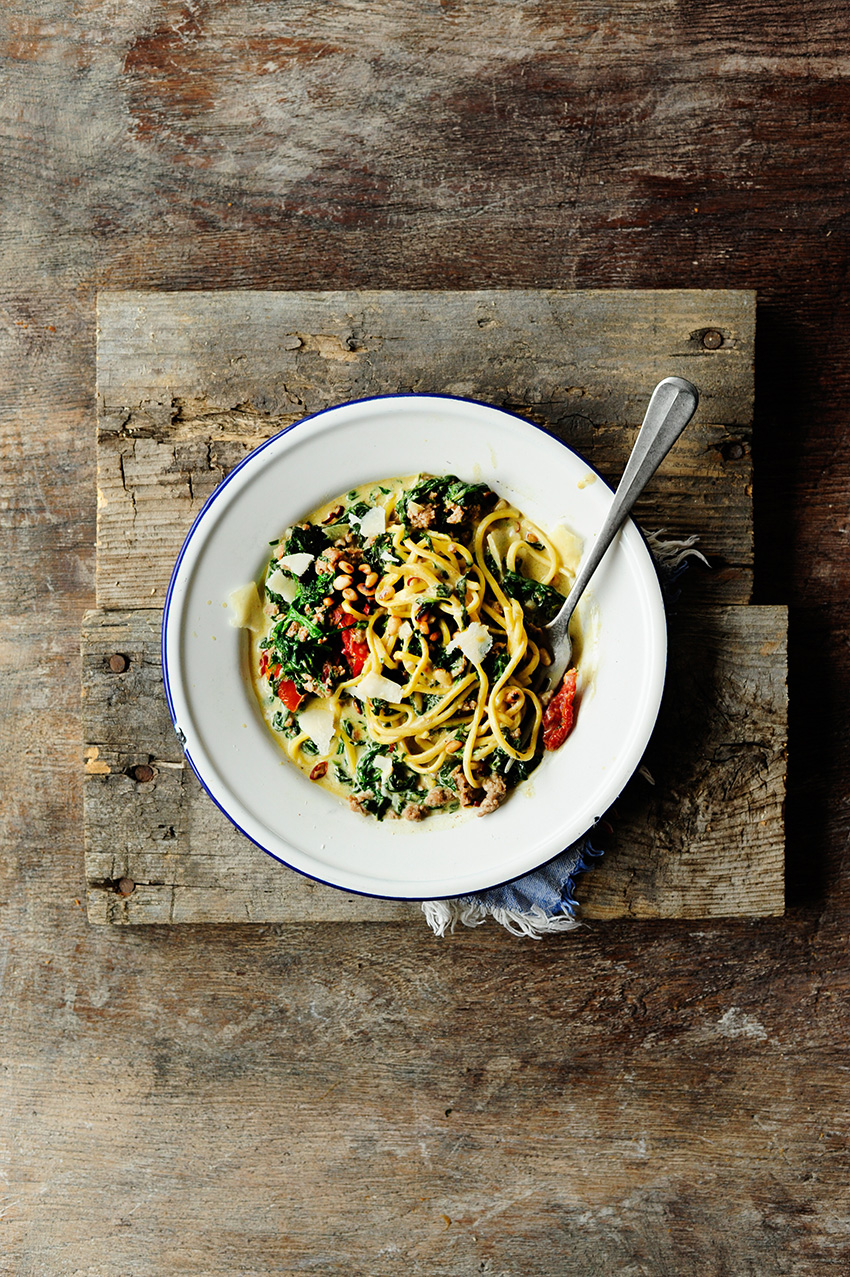 Ingredients
400 g spaghetti
2 shallots, finely sliced
4 garlic cloves, finely chopped
olive oil
400 g minced beef
400 g spinach, coarsly chopped
100 ml vegetable broth
200 ml  soya cream
200 g sun dried tomatoes
sea salt + black pepper
juice and zest from 1/2 lemon
roasted pine nuts
chilli flakes
parmesan cheese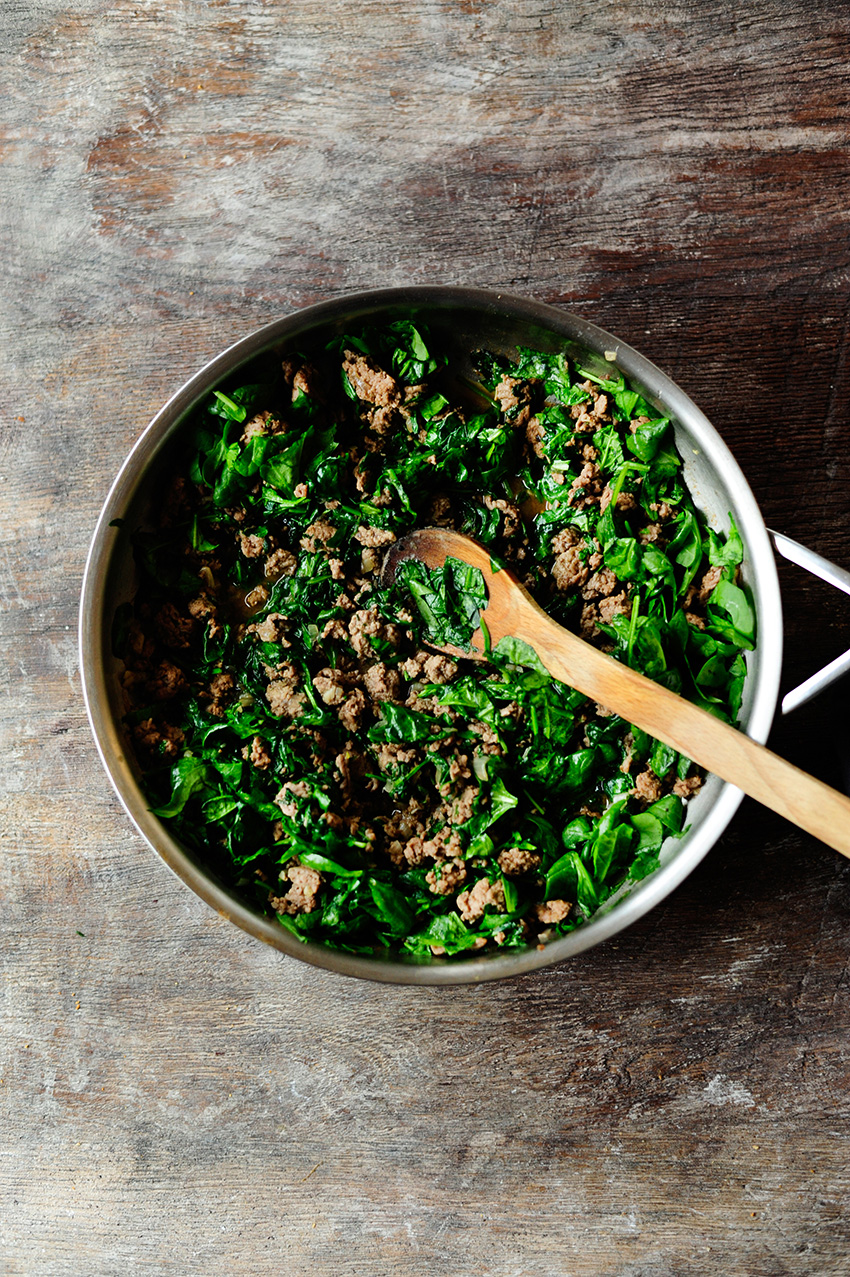 Instructions
Bring salted water to a boil, add pasta and cook until tender. Drain the pasta.
Heat the olive oil in a large frying pan, cook the shallots and garlic until tender. Add minced beef and brown it slightly. Add the broth, lemon juice and lemon zest, season with salt and pepper. Simmer for 5 minutes, add chopped spinach, cook just until the spinach starts to shrink. Add dried tomatoes, soy cream and simmer for another 5 minutes.
Combine with pasta, serve sprinkled with roasted pine nuts, chili flakes and freshly grated parmesan cheese. Eat!