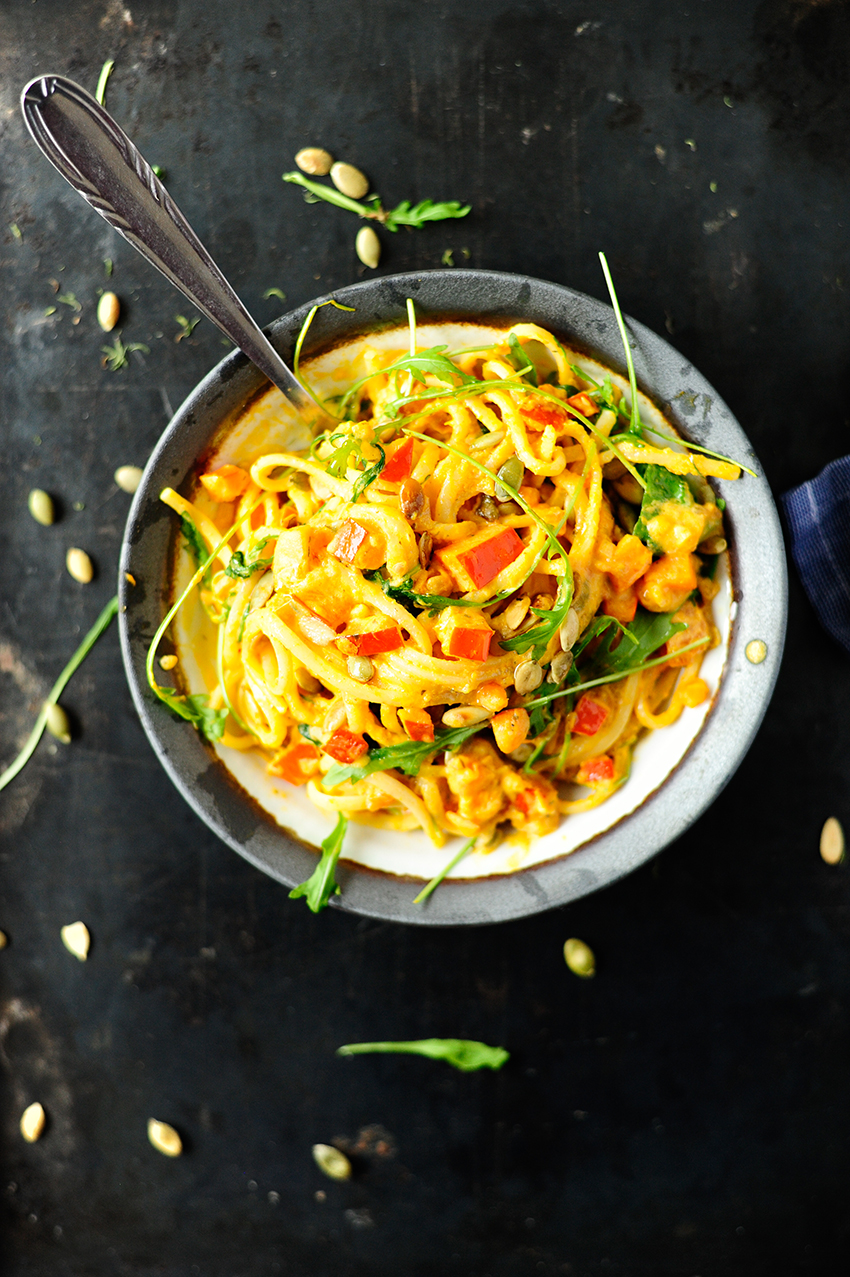 Hearty pasta with creamy pumpkin sauce. The arugula and pumpkin seeds garnish lend an elegant touch to the dish. The pasta is comforting but light, adding the cream cheese with chives at the end gives a rich taste to the creaminess of the sauce. It's creamy, super easy and delicious.
Ingredients
500 g pumpkin, seedless and diced
250 g cream cheese with chives
2 tomatoes, cut into cubes
1 onion, finely chopped
3 cloves garlic, finely chopped
2 tablespoons tomato paste
1 teaspoon dried thyme
salt and black pepper
3 tablespoons olive oil
500 g pasta
also
4 tablespoons pumpkin seeds, roasted in a dry frying pan
100 g arugula
Instructions
Heat the oil in a deep frying pan, fry the onion and garlic. Add the pumpkin and bake for 10 minutes. Add the tomatoes, tomato paste, thyme, salt and pepper and simmer over medium heat for 10 minutes.
Meanwhile, cook the pasta in a large saucepan filled with salted boiling water until al dente. Reserve 1,5 cup of the cooking water and drain the pasta.
Add the cream cheese and water from the pasta to the pumpkin sauce, simmer for 5 minutes. Then add the pasta and arugula and sprinkle with pumpkin seeds. Enjoy!