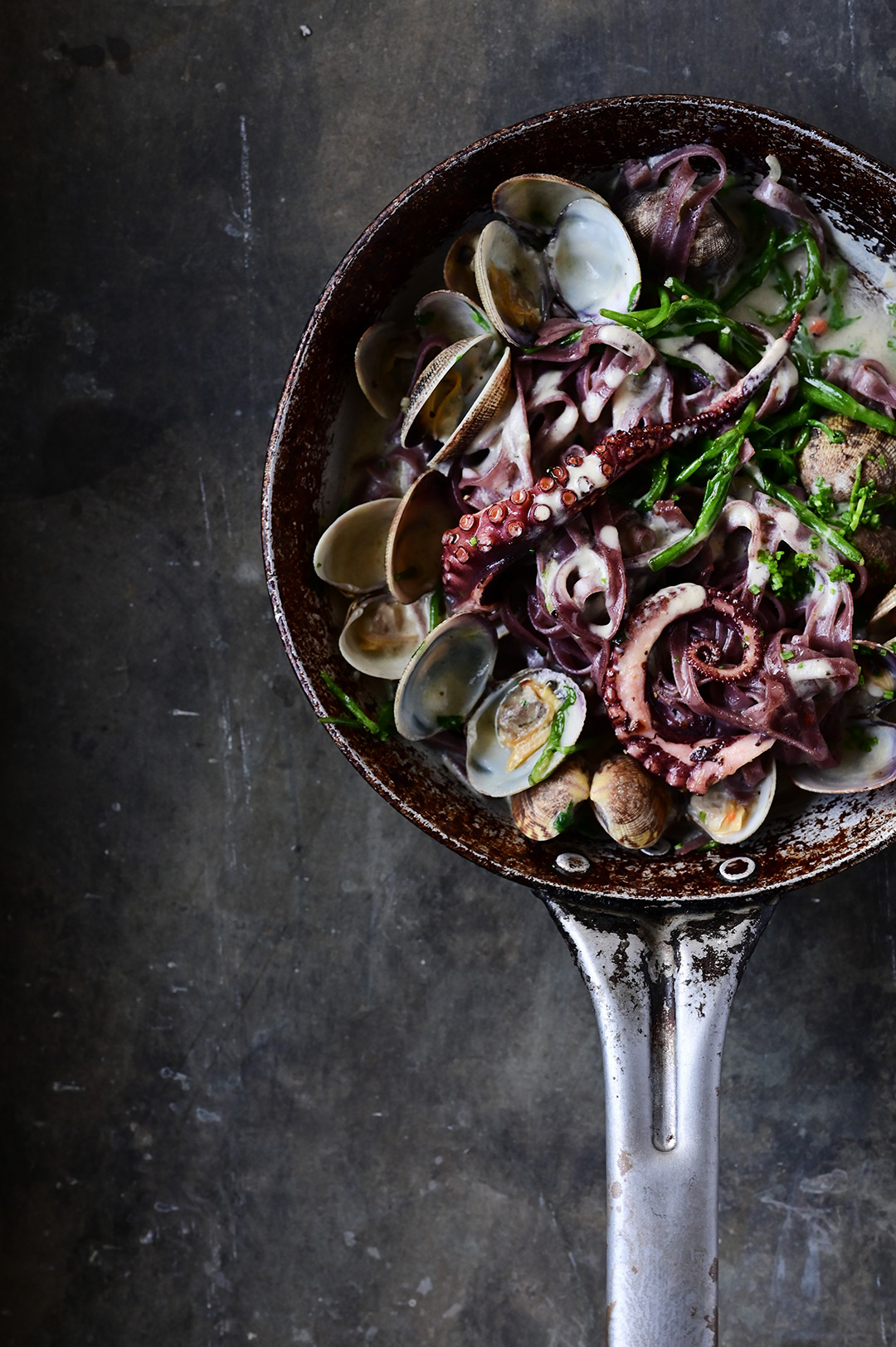 It's the height of the holiday season and I'm definitely savoring it!  The annual New Years' chaos is in my near future, but in the mean time this dark pleasure awaits – creamy garlic black pasta with clams and octopus is as easy as it gets for an impressive dish to treat yourself or your guests.
The pasta is tossed with fried octopus and clams, accompanied with samphire and chili flakes, nesting in a pool of garlic sauce infused with herbs. The sauce is creamy yet completely lightweight and extremely silky.
Your taste buds will find an excessive happiness in the delicate flavors of this black pasta. It enhances this dish both visually and in terms of flavor. Enjoy, I hope you have some exciting New Year's plans with friends and family, hopefully of which will involve delicious food!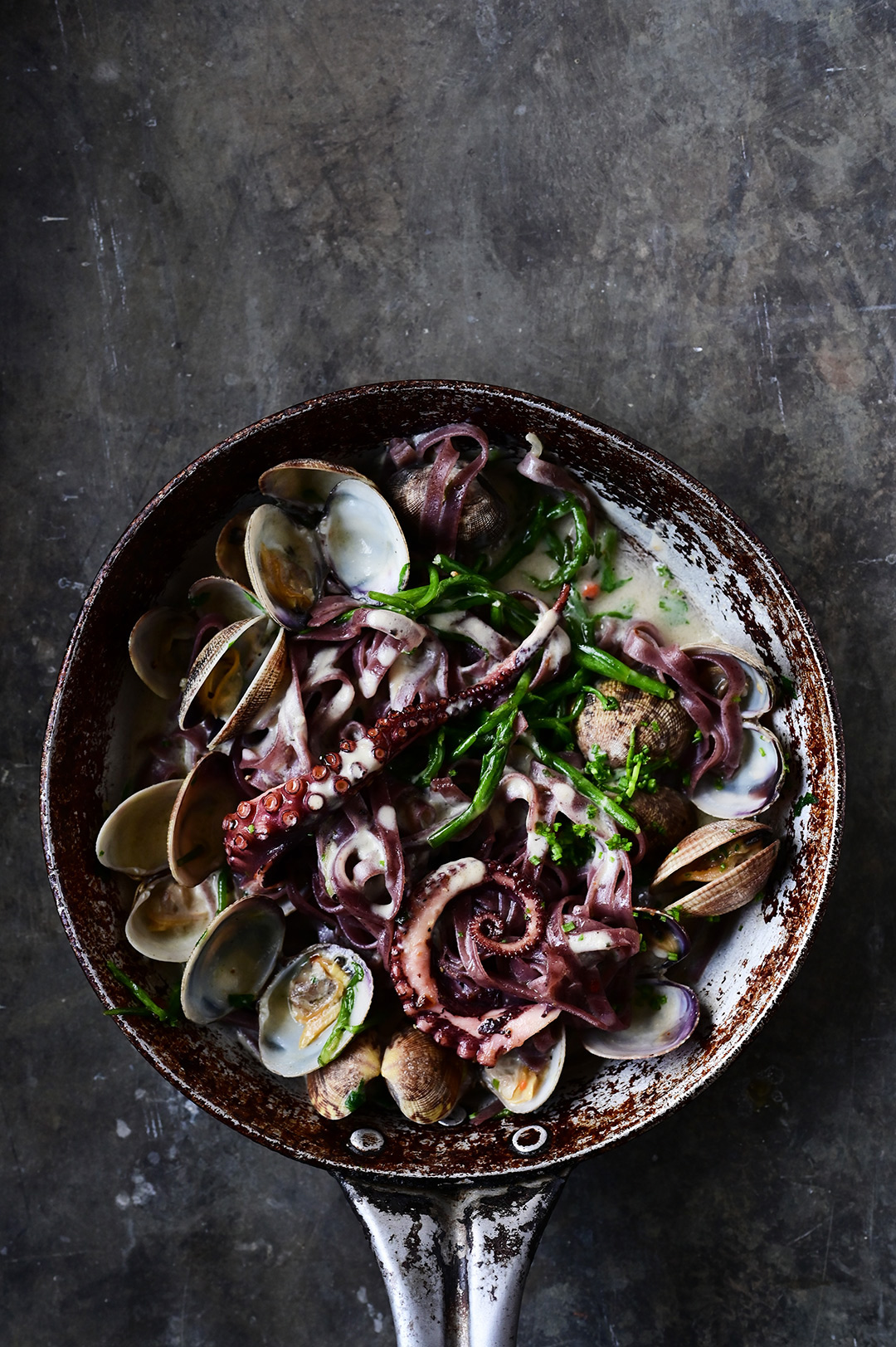 Ingredients
500 g clams
200 g cooked octopus
250 g black pasta, squid ink pasta or spaghetti
75 g samphire
1 shallot, finely chopped
1 tablespoon chopped parsley
50 ml white wine
1 tablespoon olive oil
1 tablespoon butter
black pepper
chilli flakes
creamy garlic sauce
8 garlic cloves, finely chopped
1 shallot, finely chopped
1 tablespoon thyme leaves
1 tablespoon chopped oregano
200 ml vegetable broth
50 ml  white wine
3 tablespoons cheese spread
3 tablespoons olive oil
sea salt + black pepper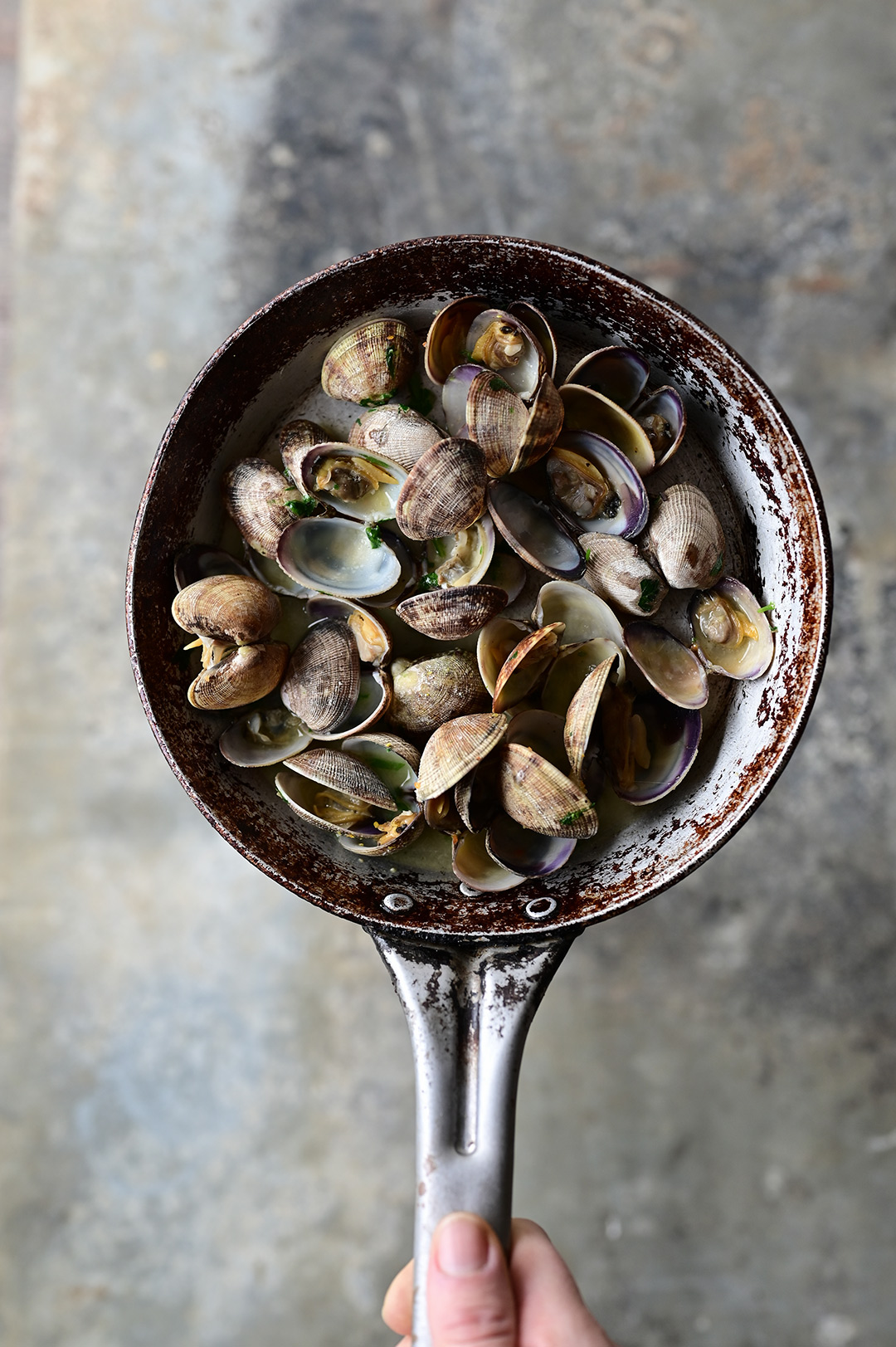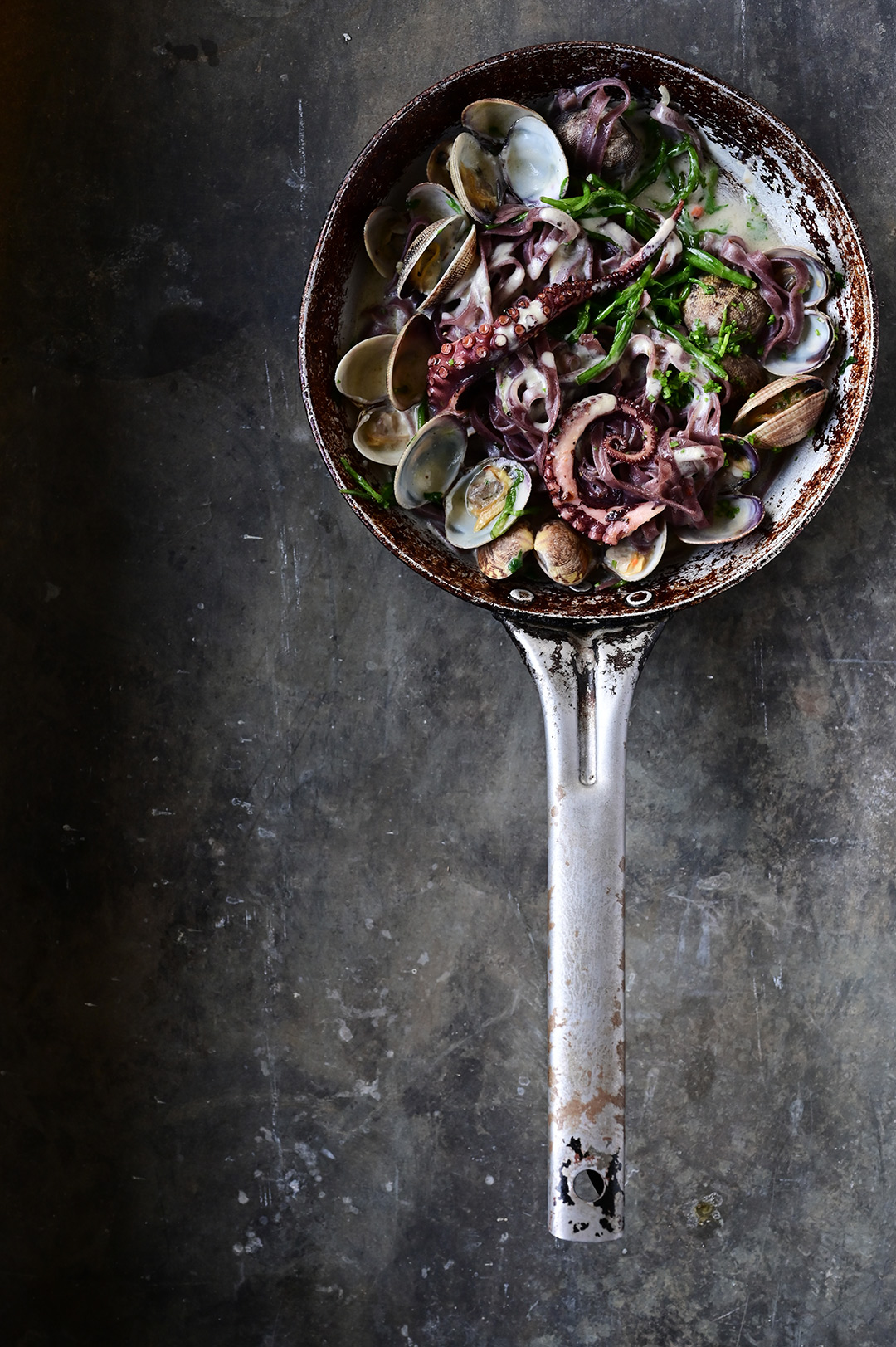 Instructions
Bring a large pot of salted water to a boil. Boil the pasta until al dente, drain.
Rinse the clams in cold water.
Heat olive oil in a saucepan, cook garlic and shallots until soft. Add thyme and oregano, stir and pour in wine, boil for 3 minutes.  Add broth, season with salt and pepper, cook for 5 minutes. Add cheese spread, stir and cook over low heat until the sauce thickens.
Heat olive oil in a large skillet, cook the shallot until soft, add the octopus, fry until golden brown. Add clams and parsley. Pour white wine and cook for 3 minutes, add samphire and butter. Boil for another minute, stirring  constantly. Season with pepper.
Combine with pasta and garlic sauce, sprinkle with chili flakes. Enjoy!