Creamy Cucumber Salad. Everyone needs a go-to recipe for a simple side salad. This refreshing cucumber salad is absolutely ideal for this purpose! Crunchy cucumber slices and pungent red onion are combined in a creamy dill-yogurt dressing, creating a side dish that is impossible not to adore!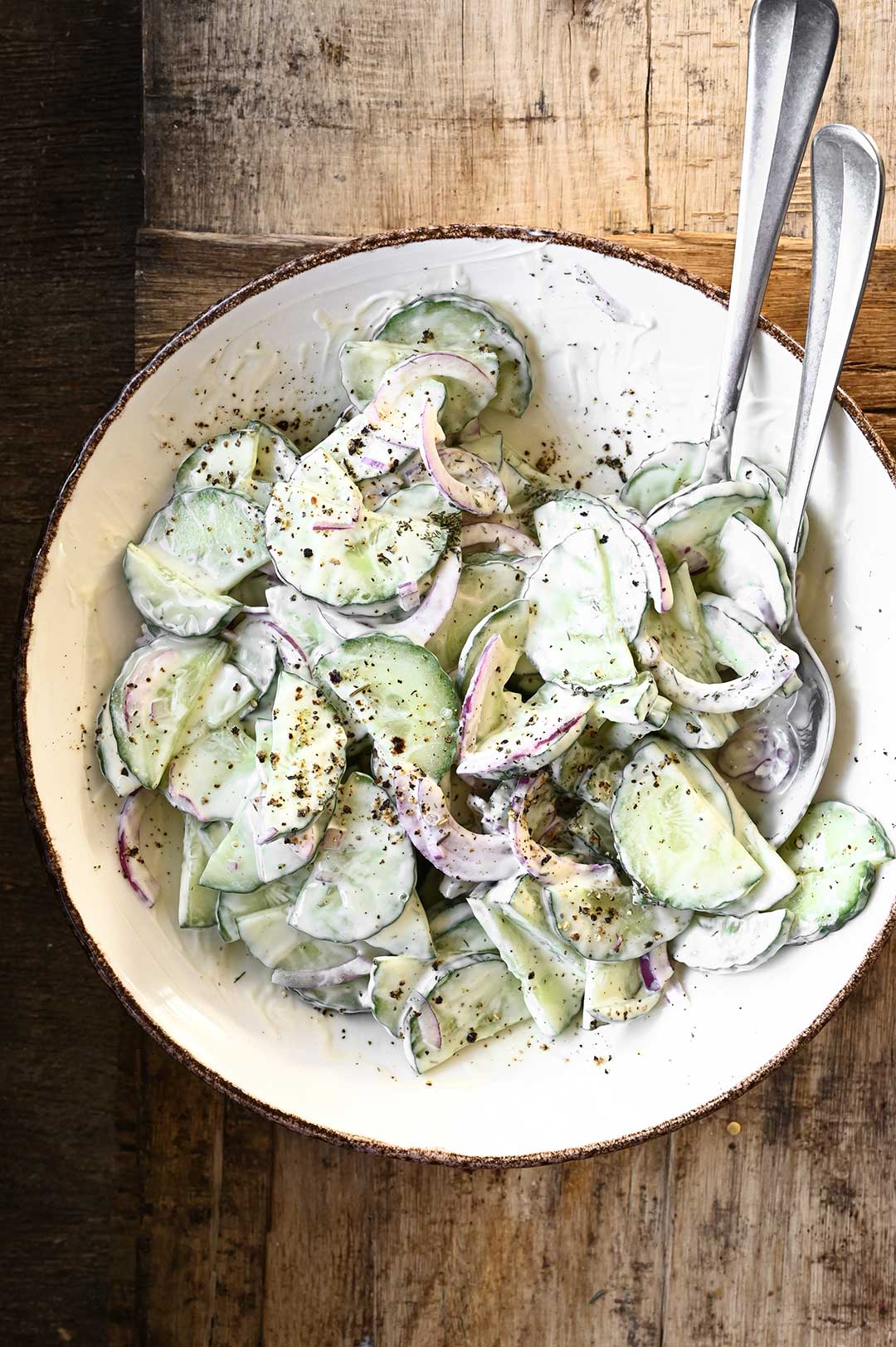 Recipe Notes
Feel free to incorporate fresh dill or parsley instead of dried dill for an even more vibrant flavor.
This salad pairs wonderfully with meats, chicken, fish, or even roasted potatoes, offering a delightful complement to a variety of dishes.
It's an excellent accompaniment to various BBQ dishes, enhancing the overall dining experience.
If desired, you can substitute Greek yogurt with sour cream, and for an extra delightful twist, consider adding feta cheese.
Storage: Due to the yogurt-based dressing, it's recommended to consume or store the salad within 3 days, ensuring the freshness and quality of the dish
Recipes You Want to Try with This Creamy Cucumber Salad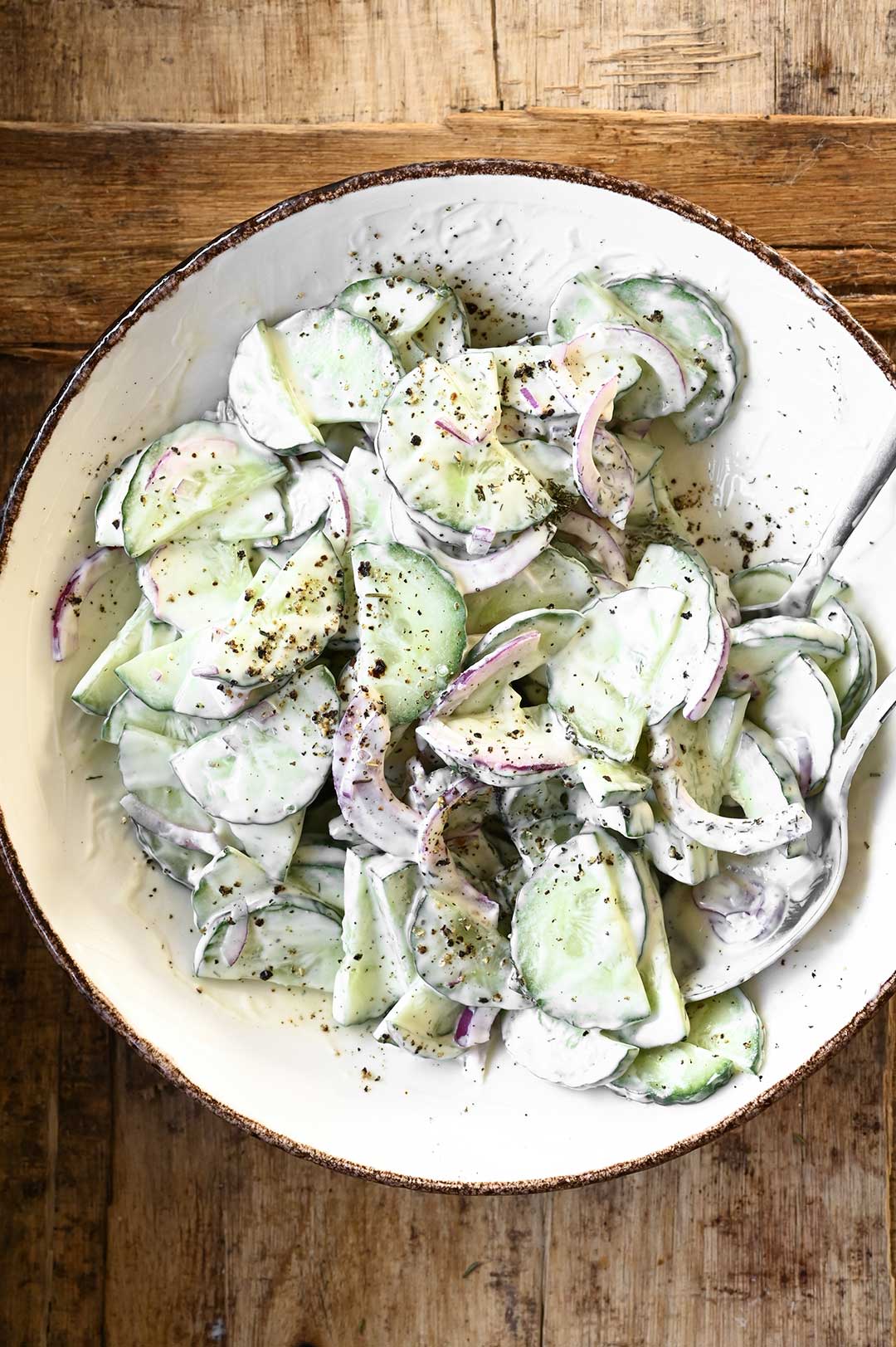 Recipe Video
Yield: serves 4
Creamy Cucumber Salad
Ingredients
1 large cucumber, thinly sliced
1 small red onion, thinly sliced
1 tbsp lemon juice
2 tbsp mayonnaise
2 tbsp full-fat Greek yogurt
1/2 tsp each: dried dill, salt, black pepper
Instructions
Begin by cutting the cucumber in half lengthwise, and then slice it into thin rounds.
Peel the red onion, halve it, and thinly slice.
In a bowl, combine the cucumber slices, red onion slices, lemon juice, mayonnaise, and Greek yogurt.
Season the mixture with salt, black pepper, and dried dill. Mix everything thoroughly. Taste and adjust the salt and pepper to your preference. Enjoy!
Notes
Calories Per Serving: 73 kcal
Nutritional information is only an estimate. The accuracy of the nutritional information for any recipe on this site is not guaranteed.