Recently I'm trying to keep things on the easy side over here.
This thick and creamy corn soup has the perfect balance of sweet, spicy and savory flavors, is hearty and makes an ideal lunch or dinner when accompanied with bread. It's quick and easy to make, probably you'll have all the ingredients on hand. Serve with crispy nachos, sour cream and jalapeños.
You can use canned corn from your pantry. But when using frozen or fresh then my favorite trick for corn chowder is simmering the scraped cobs with the soup. It's a simple step that makes a huge difference and adds an extra boost of sweetness and depth of flavor.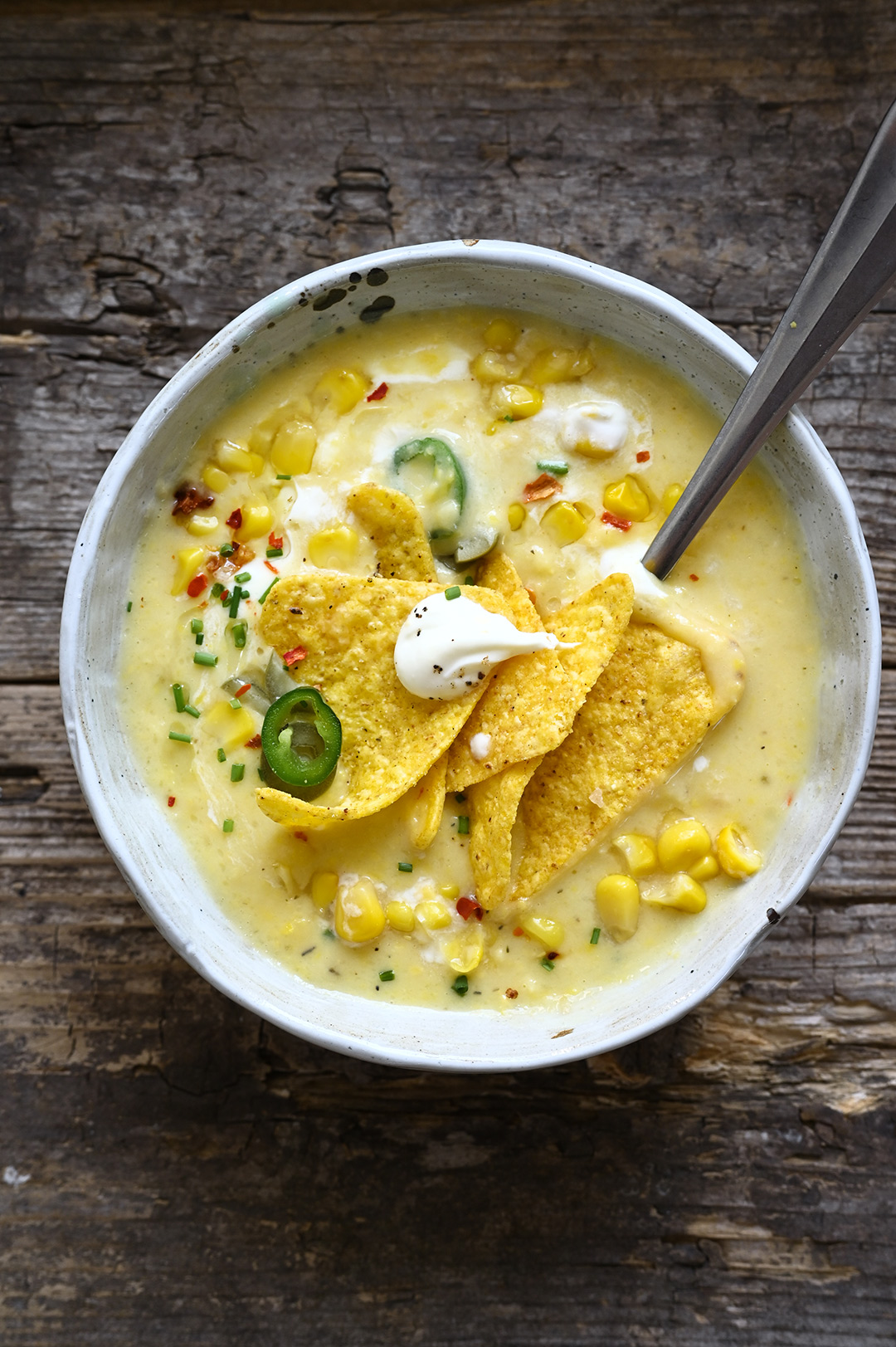 You need
8 ears yellow sweet corn (husks and silks removed), or 2 cans corn
3 small potatoes, peeled and cubed
100 g cheddar
1 shallot, finely chopped
4 cloves garlic, minced
1 small leek, thinly sliced white part only
1/2 rib celery, finely chopped
1/2 tsp thyme
1/2 tsp marjoram
1/2 tsp oregano
1 bay leaf
1 tsp lemon juice
1 L vegetable stock
250 ml milk
2 tsp chopped jalapeños
3 tbsp olive oil
sea salt + black pepper
+
nachos, jalapeños, chopped chives, sour cream for garnish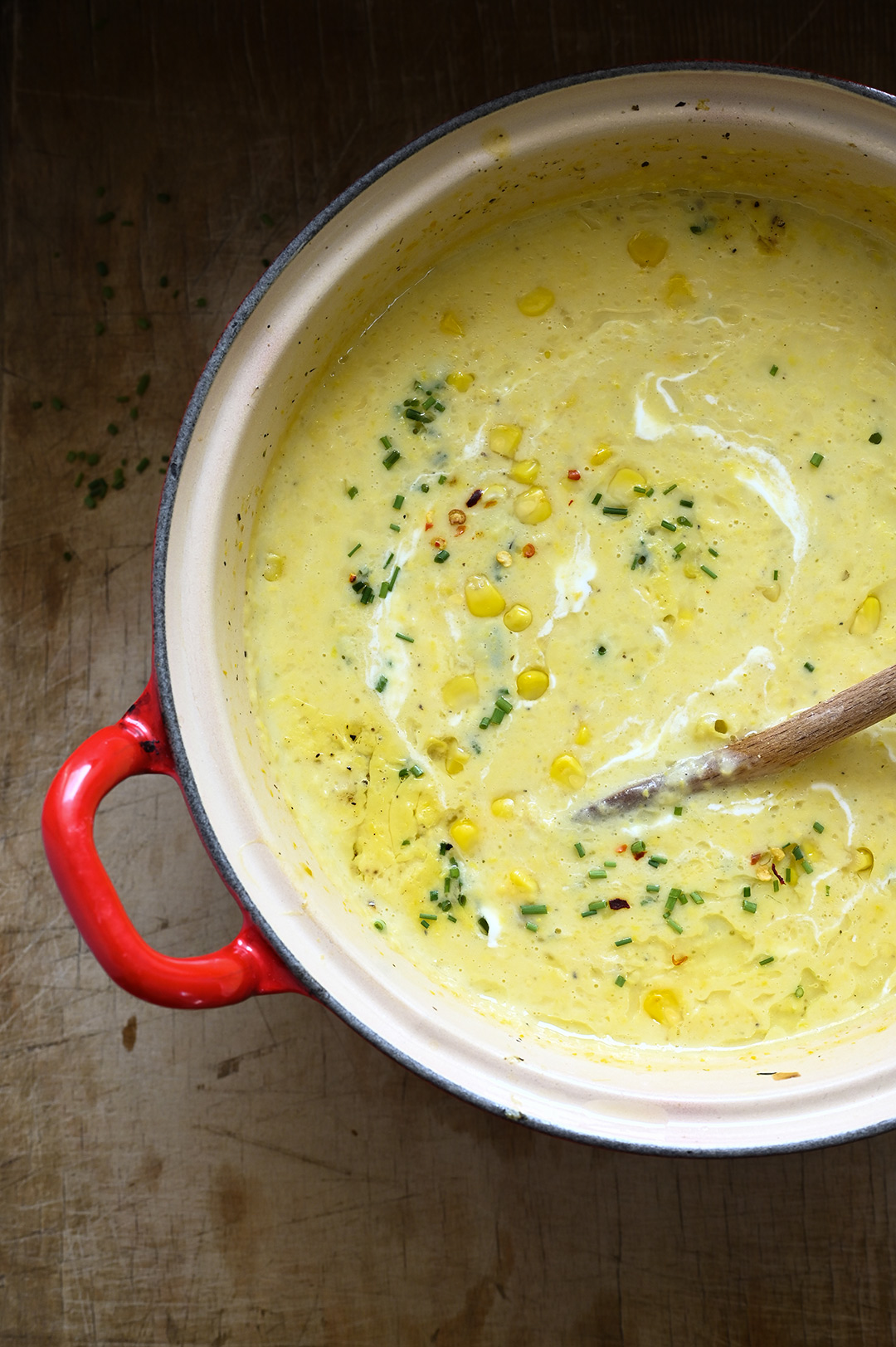 How to
If using fresh corn. Slice the corn kernels off each cob, scraping the cob with a knife to extract the flavorful juices. Set the kernels and cobs aside. Keep only 4 cobs, discard the rest.

In a medium pot, heat the olive oil. Add the shallot, celery, leek, garlic and bay leaf. Cover and cook, stirring occasionally, until the shallot softens, for 5 minutes. Stir in potatoes, 3/4 of the kernels, thyme, oregano and marjoram. Add vegetable stock and 4 cobs, bring to a boil. Reduce the heat to a simmer and cook, stirring occasionally, until the potatoes are tender, about 20 minutes.
Remove the cobs and bay leaf. Add milk, cheddar, lemon juice and jalapeños. Use an immersion blender to blend the soup until smooth. Add the remaining kernels and cook for 10 minutes more. Season with salt and pepper.

Ladle the soup into wide soup bowls and garnish with nachos, jalapeños and sour cream. Sprinkle with chives. Enjoy!

//= __('Print recipe (no photos)', 'servingdumplings' );?> //= __('Print recipe (with photos)', 'servingdumplings' );?>