Creamy black pepper pasta with chicken. Super quick and delicious. This recipe leans towards the method for a classic alfredo pasta, but with extra freshly ground black peppercorns and green peppercorns for a knock-out dish. It's slightly decadent and more than comforting, pure dairy-on-carbs joy.
It's an easy pan sauce made with butter, cream and Parmesan cheese. It has a nice peppery kick and a garlic note. We're serving the pasta with golden crispy chicken breasts for a dinner that can make even a regular weeknight dinner feel special. It's definitely possible to omit the chicken and make a perfectly delicious next-level creamy pasta in a blink of an eye.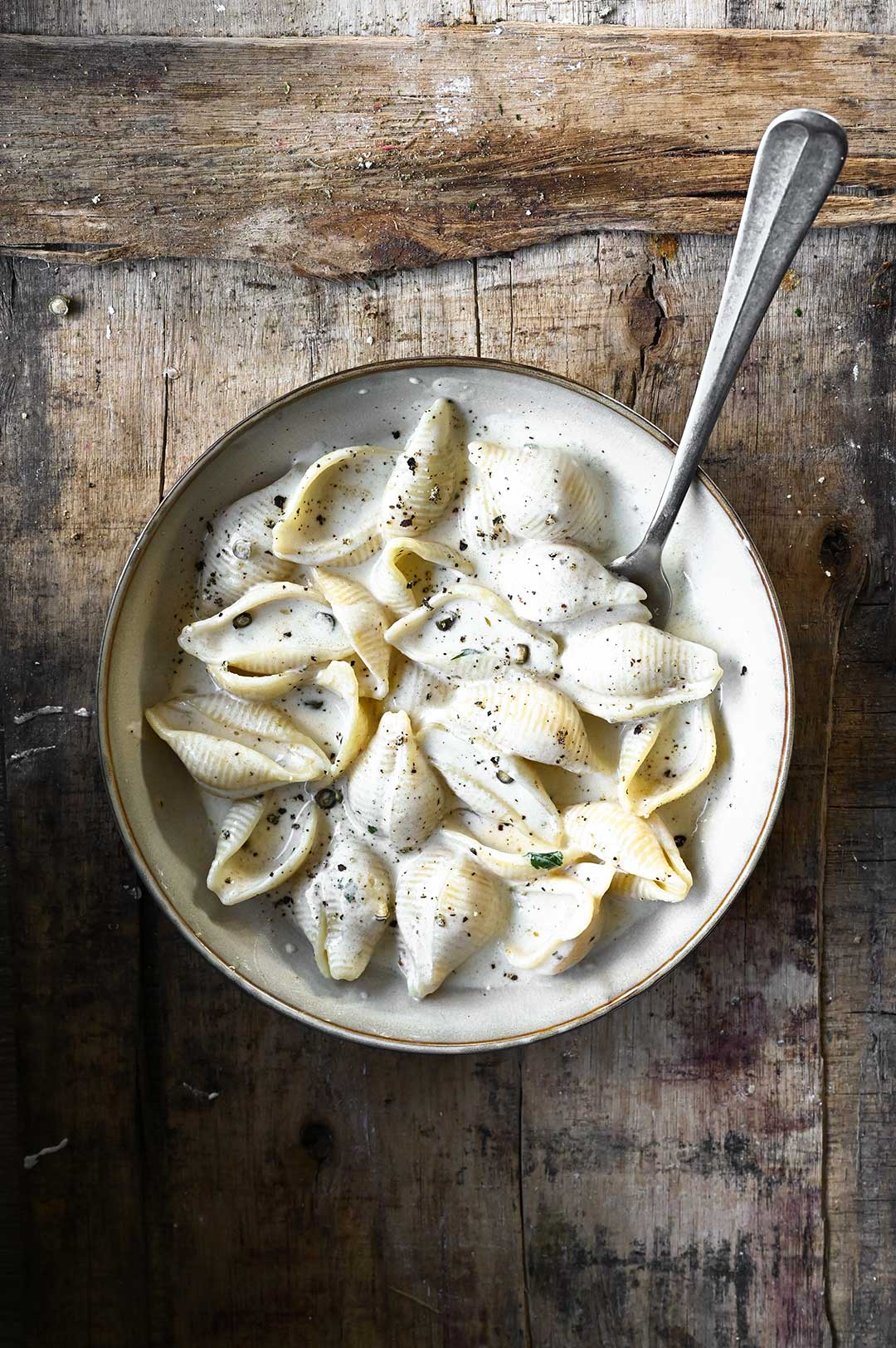 It's best made and eaten straight away, as it could get clumpy when it gets cold. So we need to have everything ready before we start. We'll have two pans going at the same time, a pot for the pasta and a large skillet for the chicken breasts. When those two are ready, we make the sauce. It takes just a few minutes to make it in the same skillet we cooked the chicken. Then toss everything together and serve.
You can serve it with a side salad drizzled with a balsamic vinaigrette.
And as a super convenient extra advantage, you can use this same basic sauce recipe for other pastas or vegetables. Or serve it with bacon or mushrooms. Enjoy!
Let me guide you through the recipe with this step-by-step VIDEO.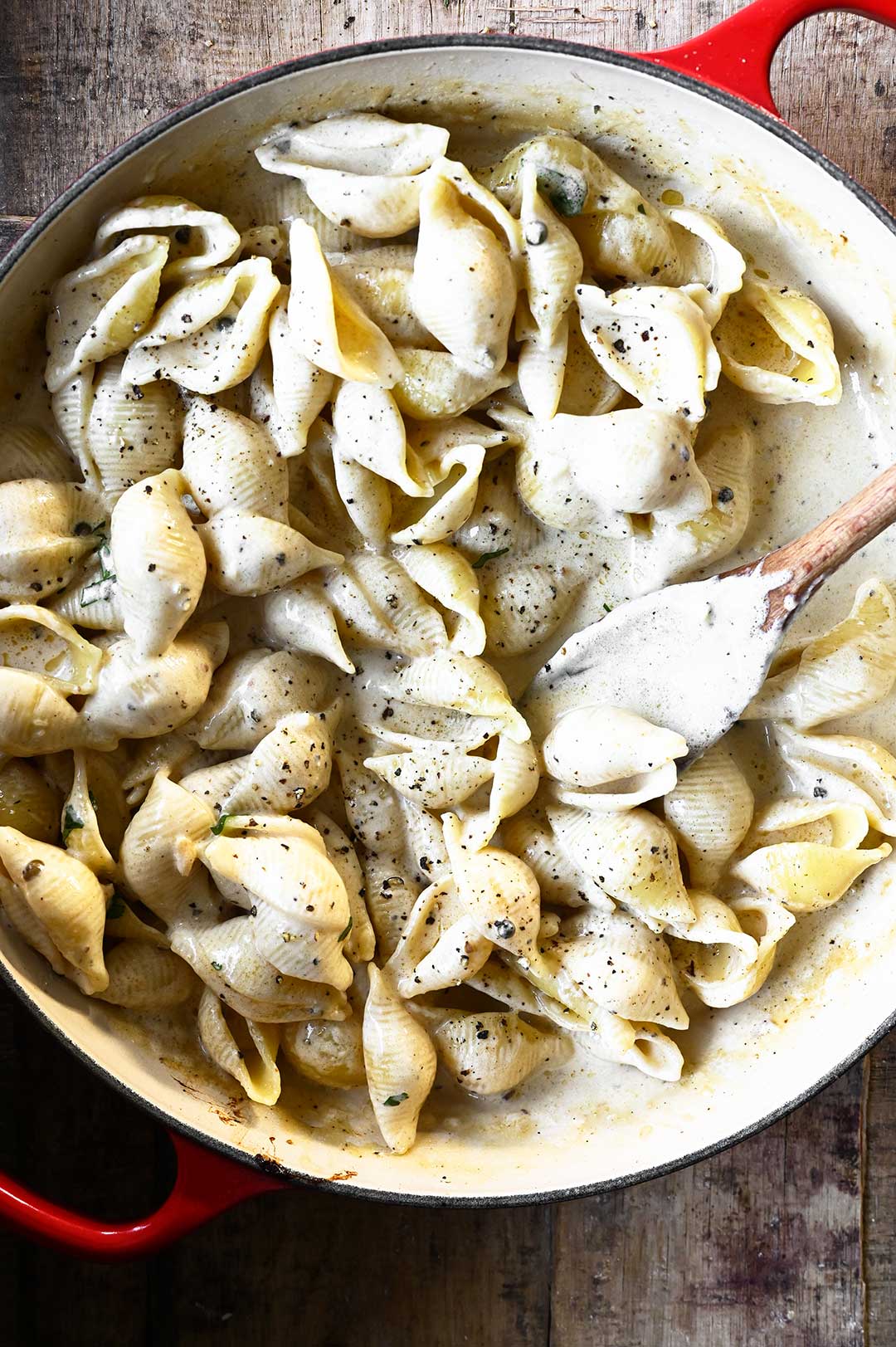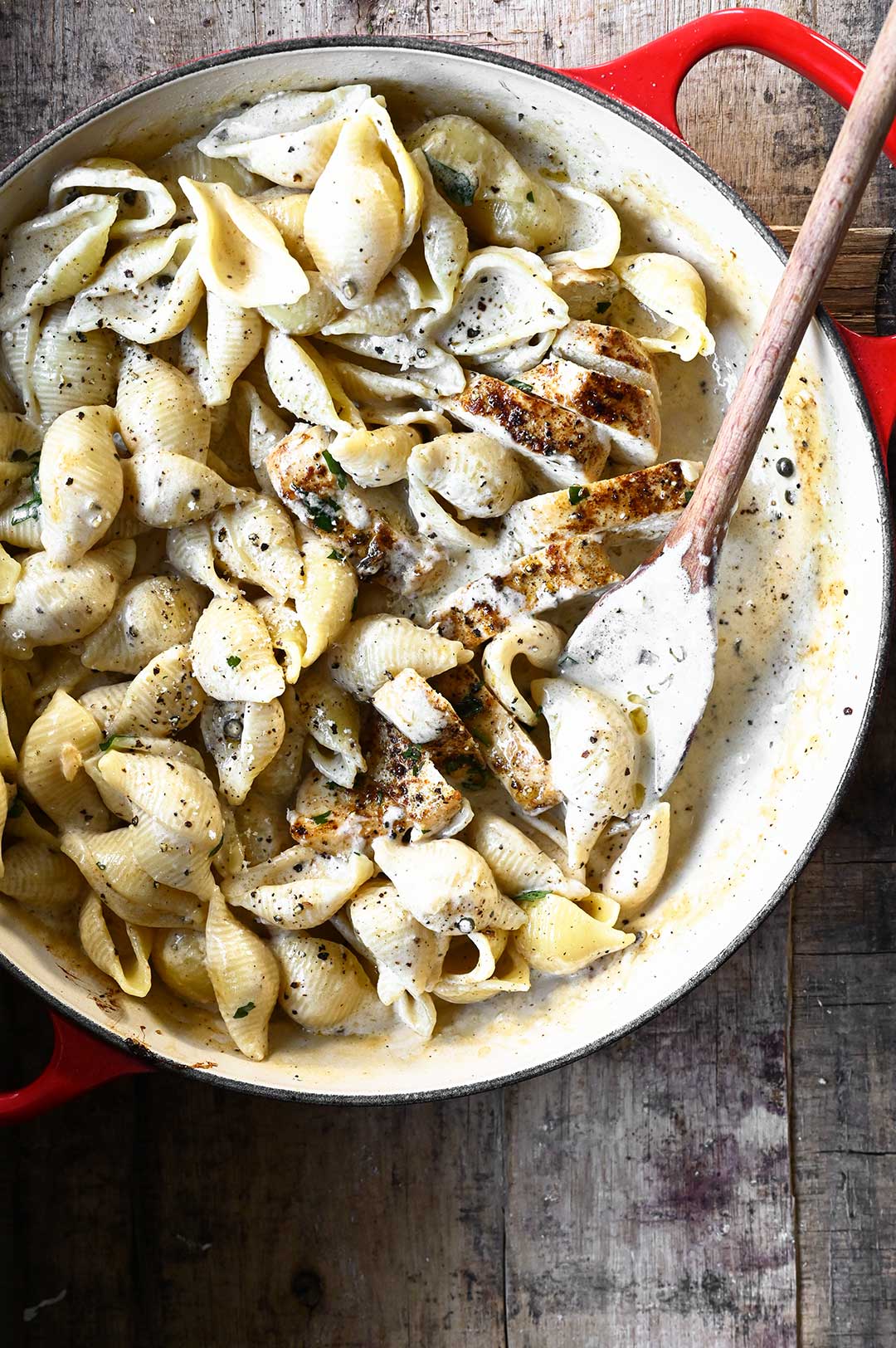 You might also like:
Creamy roasted red pepper and sun dried tomato pasta
Creamy black pepper chicken & asparagus pasta
Pasta with Creamy Black Pepper Broccoli Sauce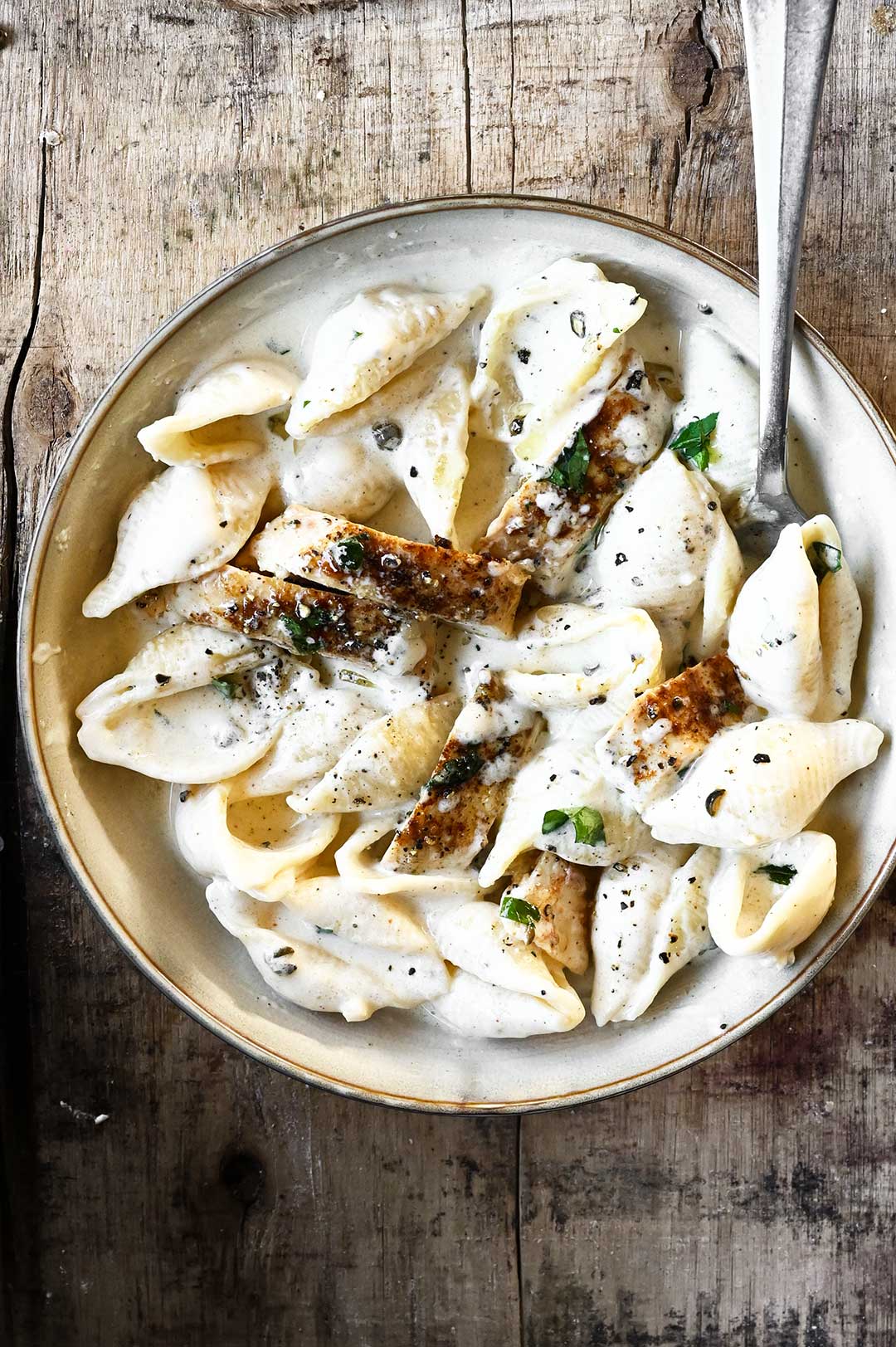 You need
200 g (7.1 oz) pasta, shells, orecchiette or penne
2 chicken breasts
2 tbsp olive oil
1 tbsp unsalted butter
1/2 tsp each: smoked paprika, salt, black pepper
sauce
30 g (2 tbsp) unsalted butter
2 small garlic cloves, minced
250 ml (1 cup) heavy cream or half and half
90 g (3.2 oz) grated Parmesan
2 tsp freshly ground black peppercorns
1 tsp pickled green peppercorns, chopped (young green peppercorns in brine)
1/2 tsp cayenne pepper
salt
for serving
1 tbsp chopped parsley
freshly ground black pepper
How to
Let me guide you through the recipe with this step-by-step VIDEO.
Boil the pasta in salted water until al dente. Drain, reserving 1/4 cup of the cooking water.
If you're making this recipe without chicken, move to the next step.
In the meantime, cut the chicken breasts horizontally. Season both sides with salt, pepper and smoked paprika. Heat butter and olive oil in a large skillet. Add chicken, and cook over medium-low heat, for 2-3 minutes per side or until browned on both sides. Transfer the chicken to a plate and let rest, then slice.
When the pasta is ready. Melt the butter in the skillet over low heat. Add garlic, black pepper, green pepper and cayenne pepper. Cook over low heat until garlic is softened for 2 minutes. Add cream and bring to a boil. Season with salt and turn off the heat. Stir in Parmesan and toss with pasta.
Stir in sliced chicken, the sauce will slightly thicken, add a splash of pasta water if the sauce starts to thicken too much. It's okay if it's slightly runny, the sauce will thicken as it cools. Give it a taste and add more salt if needed.
Serve right away with some extra black pepper and garnish with chopped parsley. Enjoy!