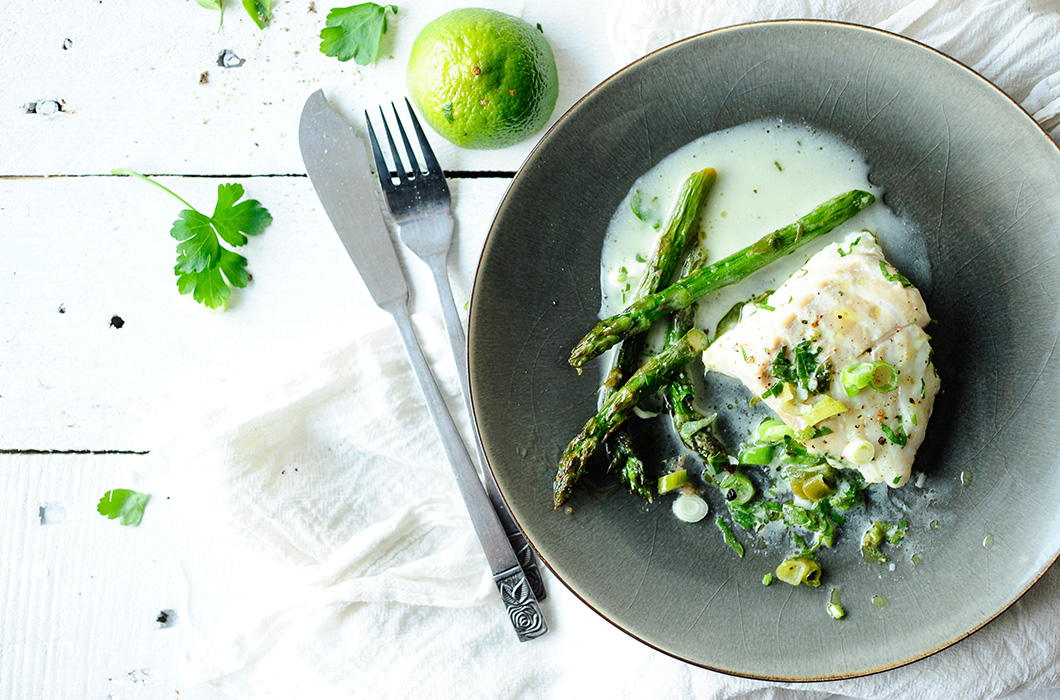 Coconut wasabi baked cod with asparagus.
Asian inspired coconut sauce, asparagus and lime roasted cod, topped with fresh cilantro. Slightly sweet with a spicy kick, so delicious and easy to throw together. No asparagus? You can literally add anything your heart desires and dinner is done in less then 20 minutes.
This is one of those dishes I could eat every week:) It's light and full of flavors. The coconut sauce is delicate with a subtle taste of wasabi. Serve with baby potatoes, rice or bread.
Ingredients
4 cod fillets
400 g green asparagus
1/2 cup white wine
1/2 cup coconut milk
2 tbs lime juice
2 tsp wasabi
6 green onions, chopped into slices
6 tbs olive oil
4 tbs chopped parsley
3 tbs chopped cilantro
salt and freshly ground pepper
Instructions
Preheat the oven to 200°C.
Snap off the woody ends of the asparagus spears, cut  the asparagus in half and simmer for 5 minutes in a hot pan with a spoon of olive oil.
In a bowl, stir the wine together with coconut milk, lime juice, wasabi and olive oil. Add the green onions, parsley and cilantro.
Place the cod fillets on a baking sheet, pour the sauce and season with salt and pepper. Top with asparagus and bake for 15 minutes. Enjoy!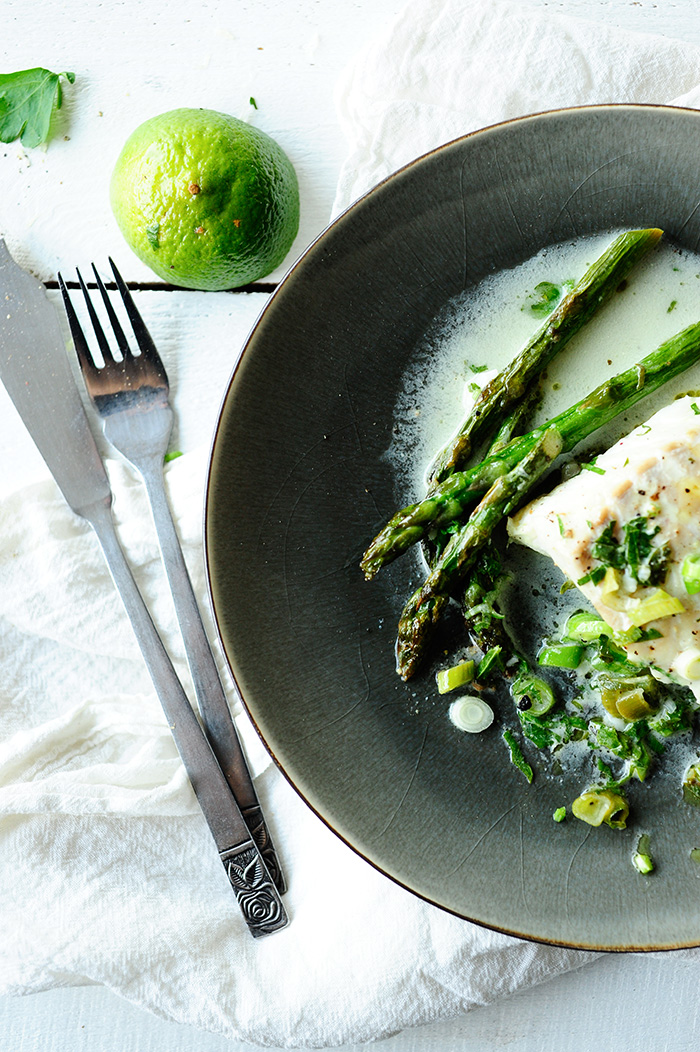 //= __('Print recipe (no photos)', 'servingdumplings' );?> //= __('Print recipe (with photos)', 'servingdumplings' );?>