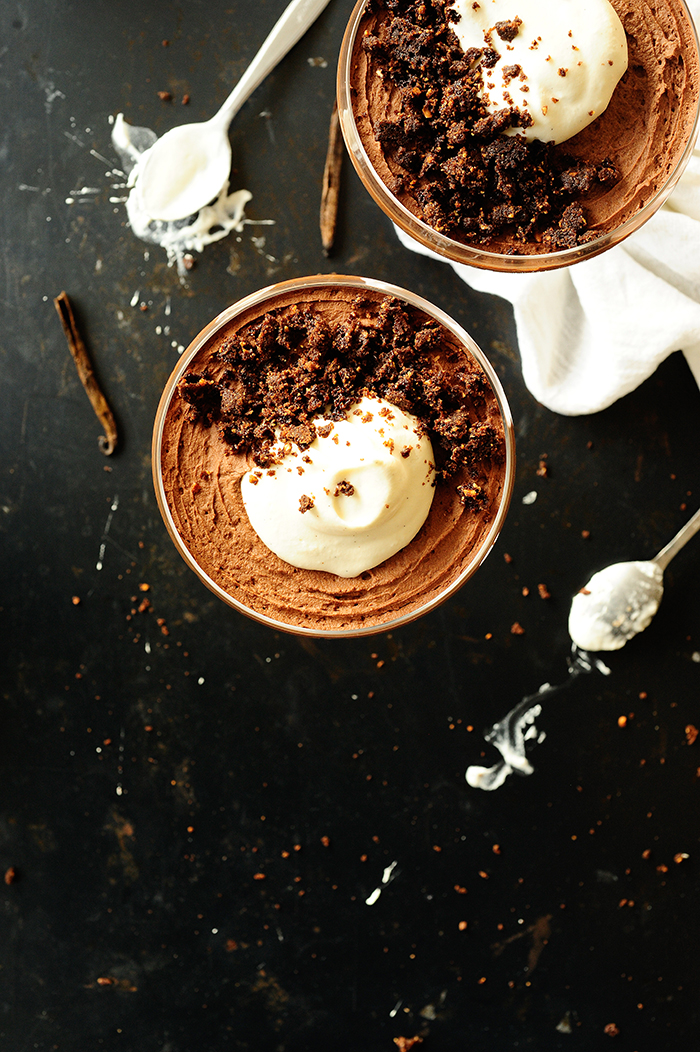 Delicate chocolate mousse with addition of Baileys. Decorated with a crunchy chocolate crumble with almonds. I used the liquid from canned chickpeas (aquafaba) instead of egg whites. You can beat aquafaba the same as the eggs, it has not a sensational taste, but when mixed with sugar or chocolate, that specific taste disappears. The chocolate mousse is extremely light and velvety and it tastes like normal chocolate mousse. It is without added butter or sugar, so it's not very sweet or heavy.
Ingredients
chocolate mousse without eggs
200 g dark chocolate
100 ml liquid from canned chickpeas (aquafaba)
100 ml double cream or cold coconut cream
4 tbs Baileys
crumble
50 g icing sugar
30 g chopped almonds
20 g flour
1 tbs cocoa powder
20 g butter
pinch of salt
also
50 ml double cream or cold coconut cream
1 tsp icing sugar
seeds from 1 vanilla pod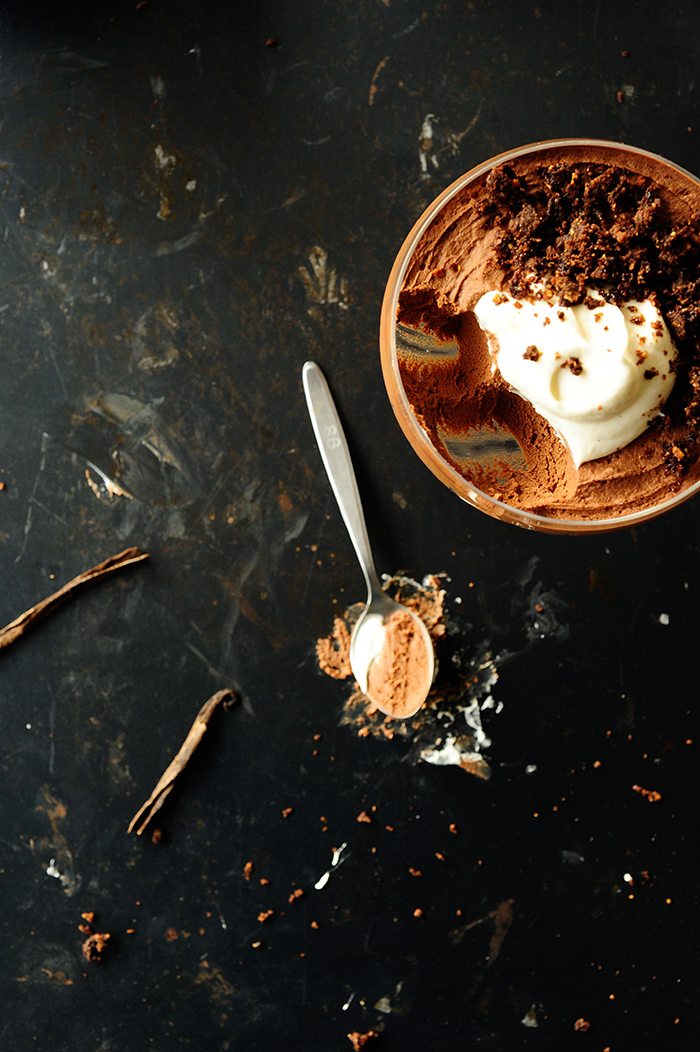 Instructions
Dissolve the chocolate in a microwave or au bain-marie, add Baileys and mix. Allow to cool.
Pour the liquid from the chickpeas in a bowl and beat with a handmixer on high speed until very stiff and white.
Beat the cream to stiff, gently stir with the beaten liquid, then add the chocolate with Baileys, stirring gently with a spatula. Put into tall glasses and allow to stand for an hour in the fridge.
In the meantime, make the crumble. Pour all the ingredients in a bowl, rub with your fingers until you get a crumble. Place on a baking tray lined with baking paper, bake for 10 minutes at 180 degrees.
Whip the cream to stiff, add powdered sugar and vanilla seeds.
Serve the mousse with vanilla cream and crushed crumble.
Bon Appetit!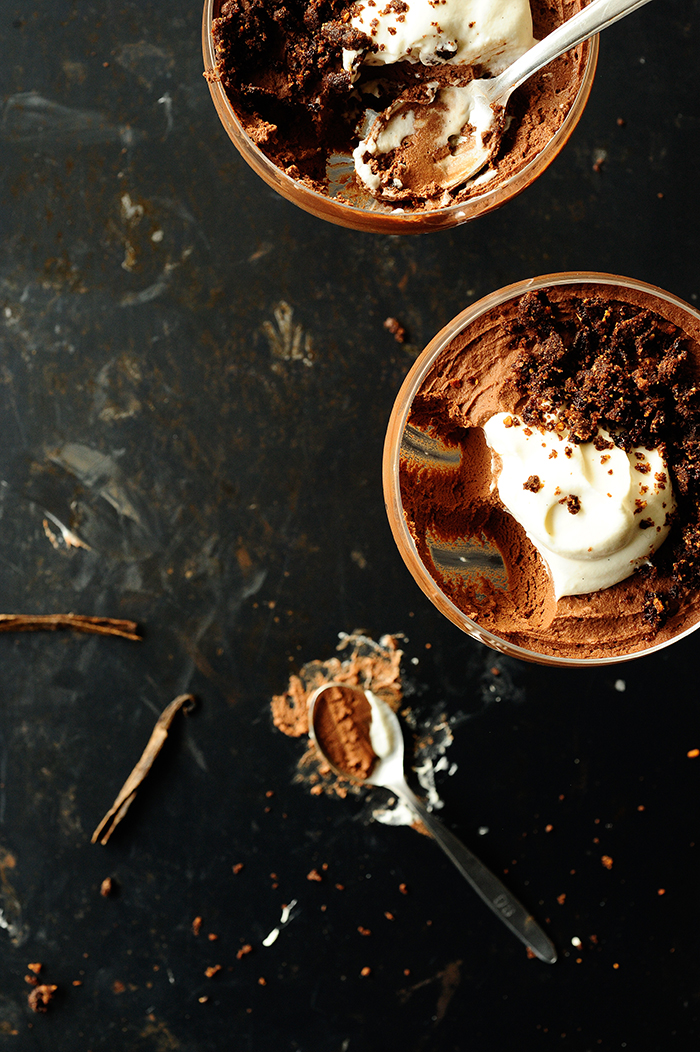 //= __('Print recipe (no photos)', 'servingdumplings' );?> //= __('Print recipe (with photos)', 'servingdumplings' );?>