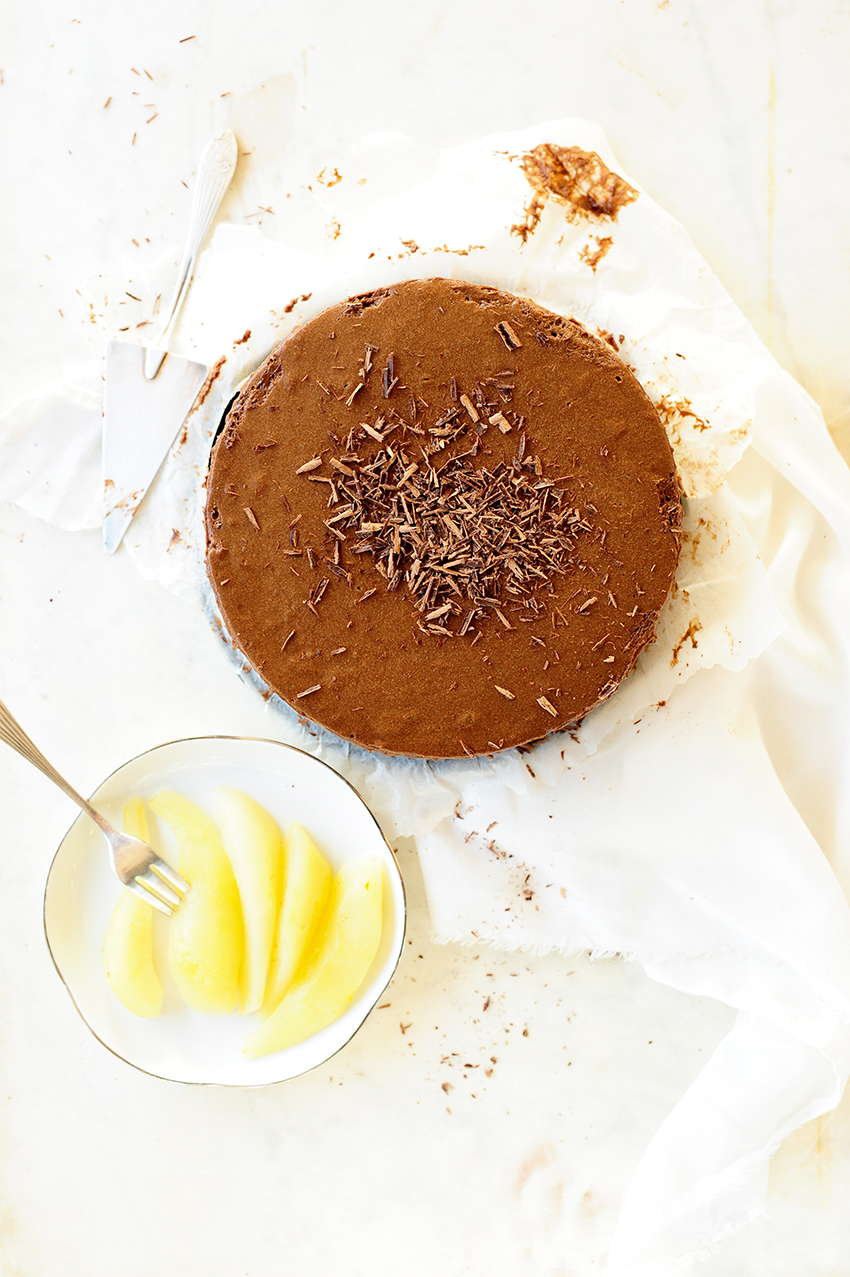 Who's ready for some serious chocolate?! Meet this decadent chocolate cake with a creamy dark chocolate mousse and vanilla pears. It's a heavenly dessert.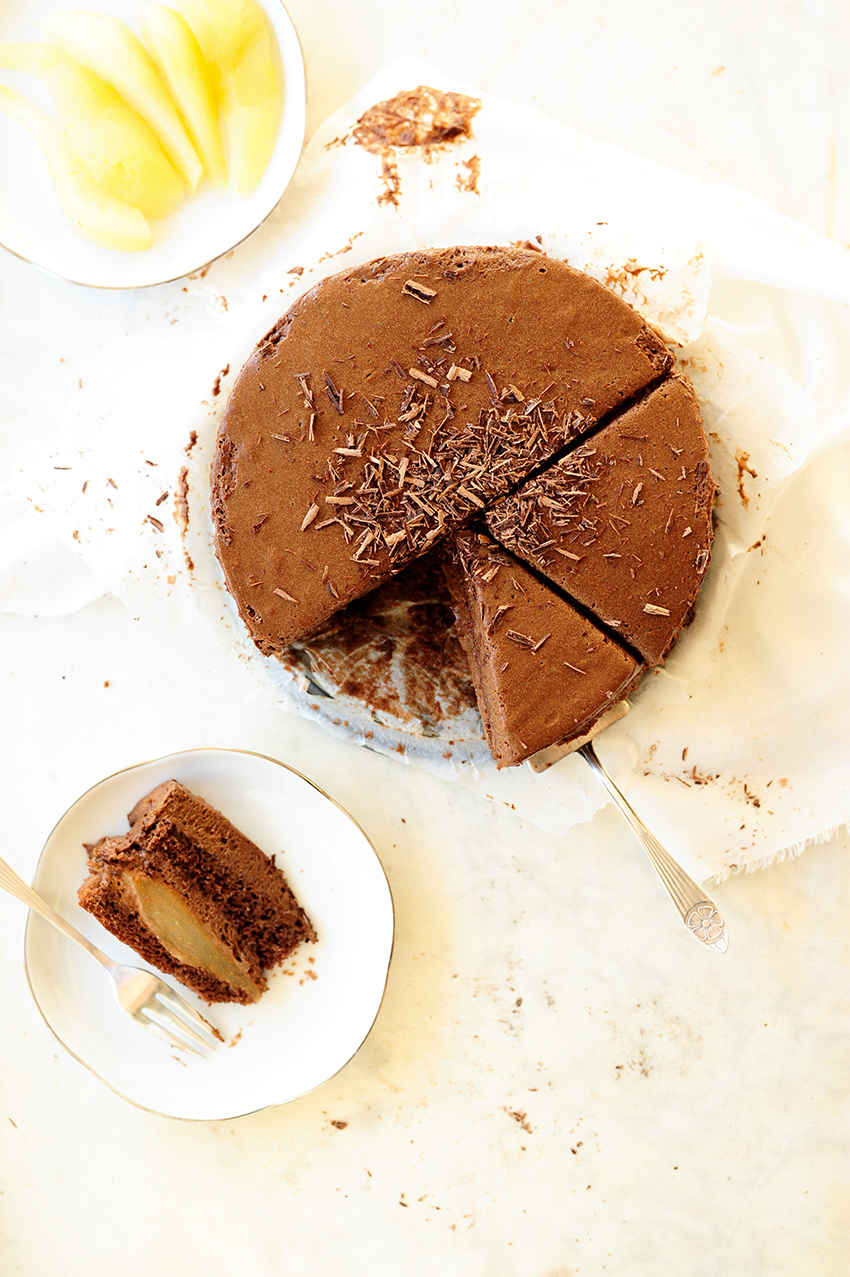 Ingredients
chocolate cake
75 g flour
75 g potato starch
125 g sugar
3 farmers eggs
2 spoons baking powder
2 teaspoons cocoa powder
chocolate mousse
200 g dark chocolate
80 g sugar
8 farmers eggs
250 g butter
pinch of salt
vanilla pears
3 pears
70 g sugar
juice from 1/2 lemon
1 vanilla pod, cut in half
Instructions
Combine the flour with potato starch, baking powder and cocoa. In a separate bowl, beat the eggs with the sugar and 4 tablespoons of hot water until smooth. Slowly add the flour mixture and stir until combined.
Prepare a 20 cm springform pan, line the bottom with parchment paper and grease the sides with butter. Pour the batter into the pan and bake for 30 minutes at 175°C. Remove from the oven and allow to cool.
Peel the pears, cut into quarters and remove the core. Put into a saucepan, add sugar, vanilla pod and lemon juice, then pour water, just enough to cover the fruit. Bring to a boil, reduce heat and simmer covered for 20 minutes. Drain the pears over a bowl.
Make the chocolate mousse. Dissolve the chocolate and butter in a water bath. Crack the eggs, beat the egg yolks with sugar until light and the sugar is dissolved and mix with the melted chocolate. Beat the egg whites with a pinch of salt until stiff. Gently stir with the chocolate mixture.
Cut the cake into 2 horizontal layers. Put the first on the bottom of the springform pan and drizzle with the pear syrup. Spread the pears, cover with half of the chocolate mousse and place the second layer of the cake. Again, drizzle with the pear syrup and spread the rest of the mousse. Place in the fridge for an hour or overnight.
Before serving, sprinkle with grated chocolate. Enjoy!