Chocolate cupcakes filled with cranberries, topped with mascarpone cranberry buttercream and sprinkled with crumbled meringue.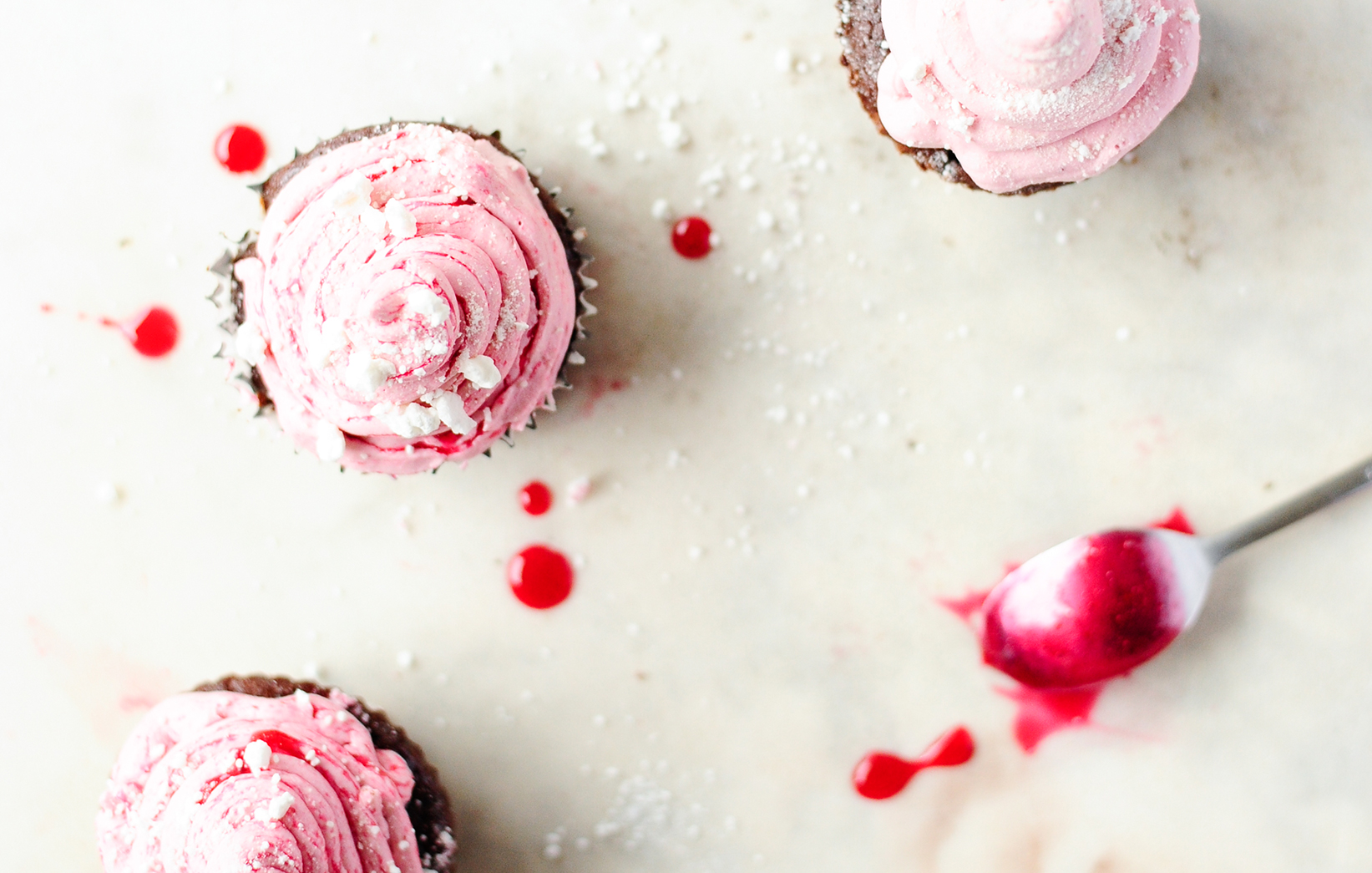 Light and moist chocolate cupcakes with naturally dyed pink cream! Coloring food scares me, I try to avoid it as much as I can. To color this frosting I used the juice of stewed cranberries and it could not have turned out better. I ended up with the prettiest, natural pink buttercream.
But the real flavor of this recipe are these delicate and chocolate cupcakes, stuffed with a generous amount of sweet-sour cranberries. This combo is delicious!
These cupcakes are sweet and irresistible, just perfect for the coming holidays!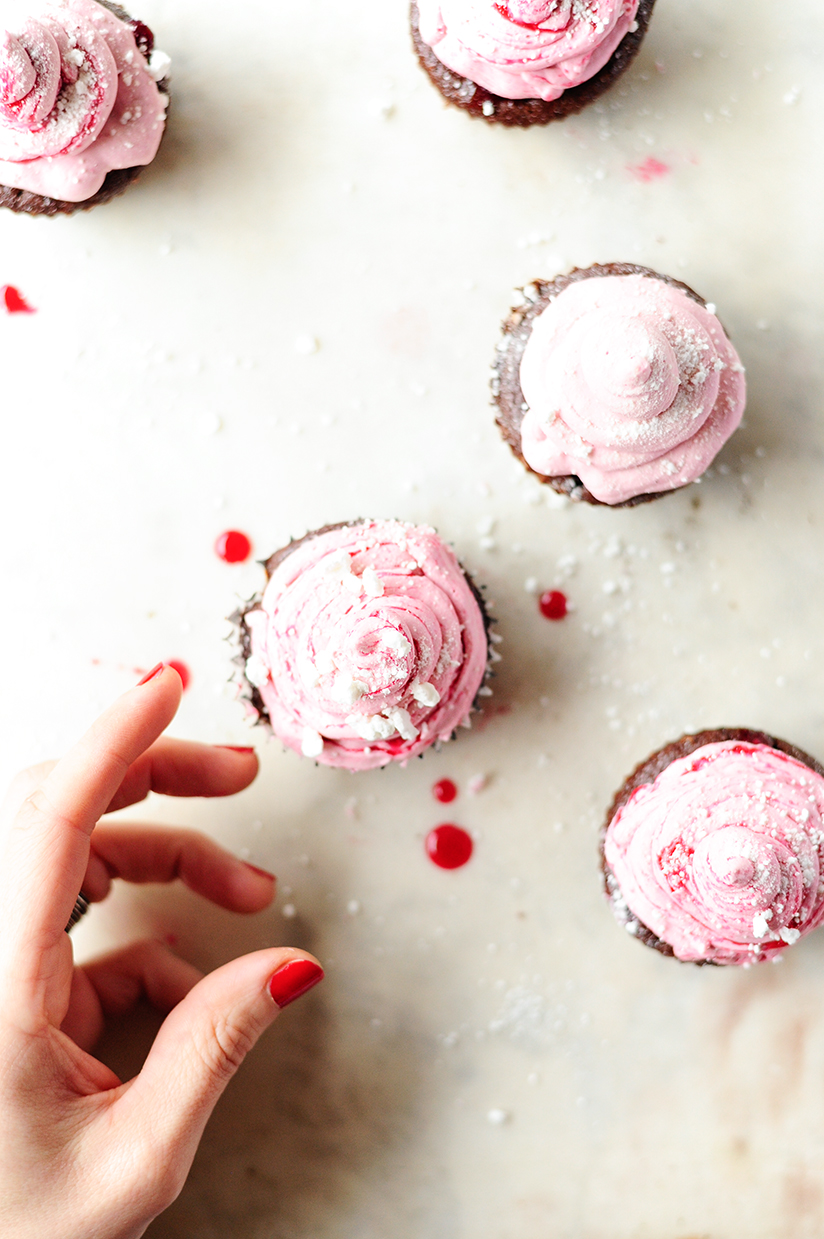 Ingredients
cupcakes
130 g flour
40 g cocoa
160 g sugar
45 ml vegetable oil
150 g Greek yoghurt
1 farmers egg
100 ml espresso
1 teaspoon baking soda
1/2 teaspoon baking powder
1/2 teaspoon vanilla
pinch of salt
cranberry mascarpone buttercream
200 g cranberries
200 g sugar
2 teaspoons lemon juice
100 g butter, at room temperature
100 g mascarpone, at room temperature
60 g icing sugar
meringue for sprinkling
Instructions
In a large bowl, combine the egg with sugar, vanilla, oil and yogurt. Sift flour, cocoa, baking powder and soda. Stir and add coffee. Pour the batter among 14 cupcake tins, place in the oven and bake for 20-23 minutes at 180°C.
Put the cranberries in a saucepan, add sugar and 1 teaspoon lemon juice. Bring to a boil, then reduce the heat and simmer for 15 minutes. Press half of the cranberries through a fine sieve into a bowl and set aside. Place the butter in the mixer bowl and beat for about 10 minutes until light and fluffy. Slowly add sugar while beating. Finally add the mascarpone, sieved cranberries and lemon juice, beat for 5 minutes more until combined.
Use a small knife to cut a cone-shaped hole from the center of each cupcake. Fill the hole with cranberries, then place the top. Transfer the frosting to a pastry bag fitted with a round tip. Pipe the frosting on each cupcake, sprinkle with crumbled meringue. Enjoy!!