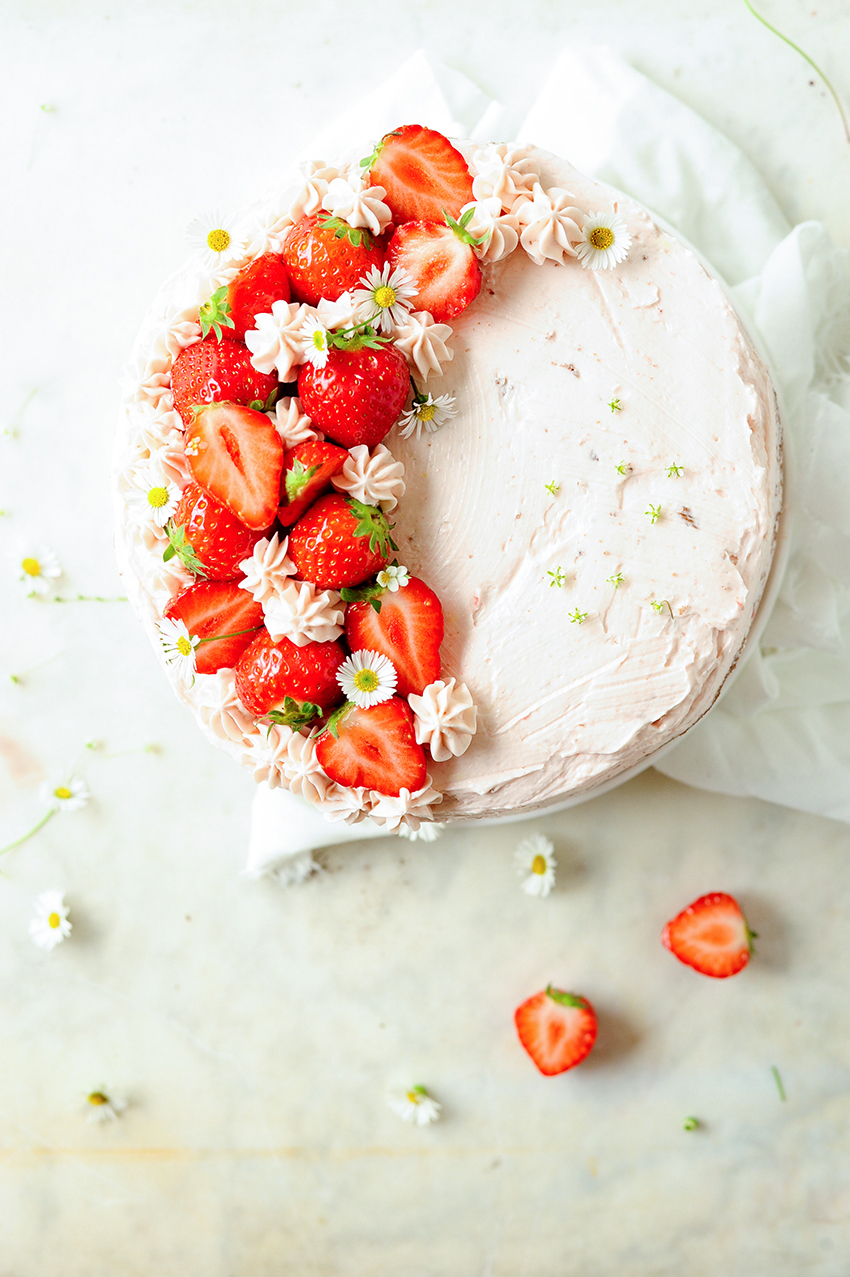 Chocolate with strawberries is probably the most delicious fruit combo. This chocolate cake is light with a strong chocolate taste, which goes perfectly with the fresh strawberries and delicate mascarpone cream. I really love this cake with all of its pretty colors. It's delicious and easy to make, it makes the perfect dessert that pretty much everyone will enjoy.
Let's stay connected! Sign up for my NEWSLETTER to receive the latest recipes.
Ingredients
all the ingredients should be at room temperature
chocolate sponge cake
50 g flour
50 g potato starch
4 organic eggs
40 g cocoa powder
1/2 teaspoon baking powder
150 g fine sugar
strawberry mascarpone frosting
200 g strawberries
200 g soft butter
200 g mascarpone
350 g fine sugar
1 teaspoon vanilla extract
1 tablespoon lemon juice
zest from 1/2 lemon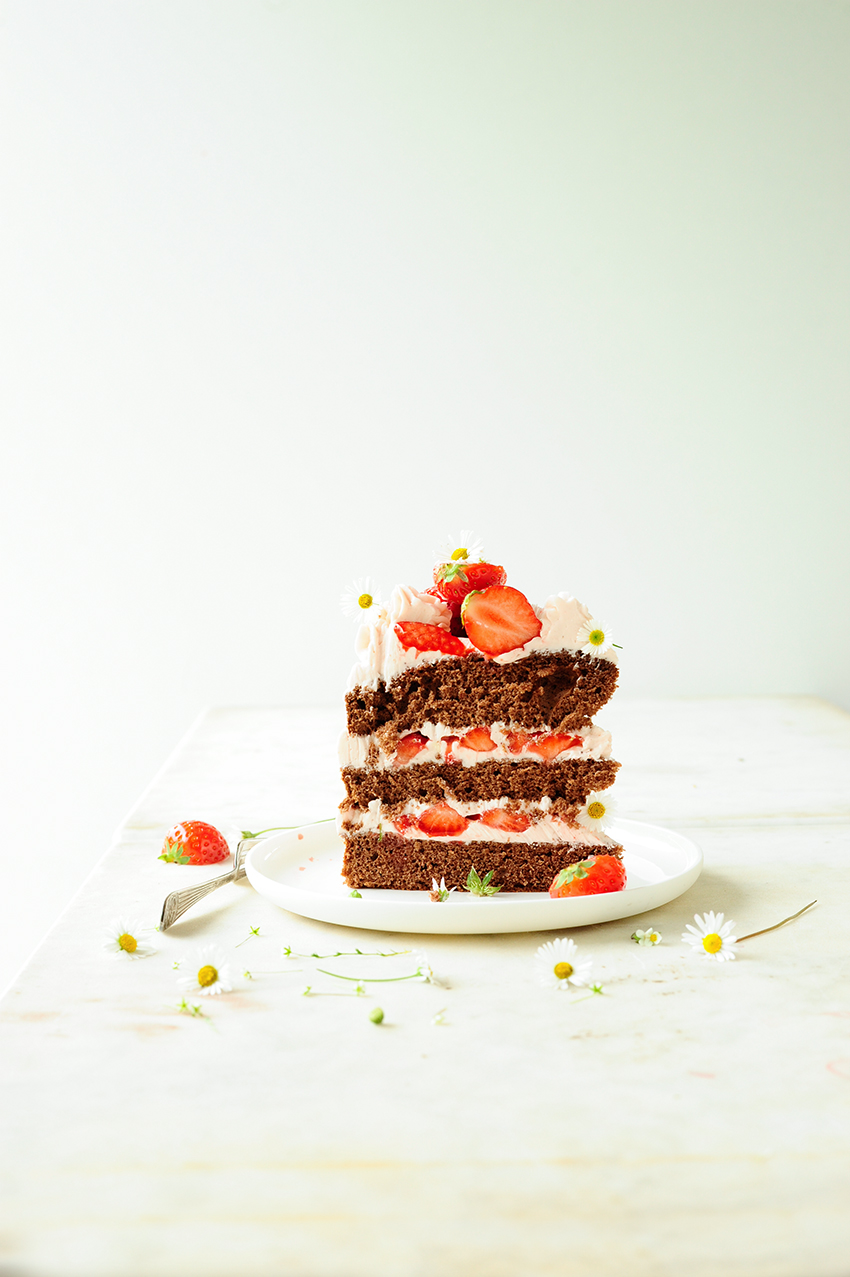 Instructions
Combine the flour with the potato starch, baking powder and cocoa powder.
Crack the eggs and beat the egg yolks with half of the sugar until a very light mixture. Beat the egg whites until stiff, then gradually add the remaining sugar, whisking constantly, until a stiff and shiny mixture. Add the egg yolks and gently stir with a spatula. Then sift the dry ingredients and stir gently with a spatula just until combined.
Line a 18 (or 20) cm springform with parchment paper and grease the sides with butter. Pour the batter and bake until a toothpick inserted into the center comes out dry, about 35-40 minutes at 170°C. Let cool completely.
In the meantime make the mascarpone frosting. Place the strawberries in a saucepan and cook for 15 minutes over a low heat. Press through a fine sieve into a bowl and set aside.
Place the butter in the mixer bowl and beat for about 10 minutes until light and fluffy. Slowly add sugar while beating. Finally add the mascarpone, strawberries, zest and lemon juice, beat for 5 minutes more until combined.
Cut 200 g strawberries into small cubes. To assemble cut the cake into three layers, place one layer, flat side up, on a plate or cake stand, spread 3 tablespoons of mascarpone frosting and add half of the strawberries. Place the second cake layer, spread 3 tablespoons of mascarpone frosting and add the rest of the strawberries. Add the third cake layer and cover the top and sides of the cake with a thin layer mascarpone frosting, decorate with the strawberries and the remaining frosting. Chill 30 minutes or until ready to serve. Enjoy!
If you give this recipe a try, leave a comment or mention me on Instagram @anna_s_table. I'd love to see what you come up with.