A no-nonsens cheesy pasta dish. It's punchy, with lots of meat and delicious eggplant, probably your favorite pasta that you literally want to eat right now.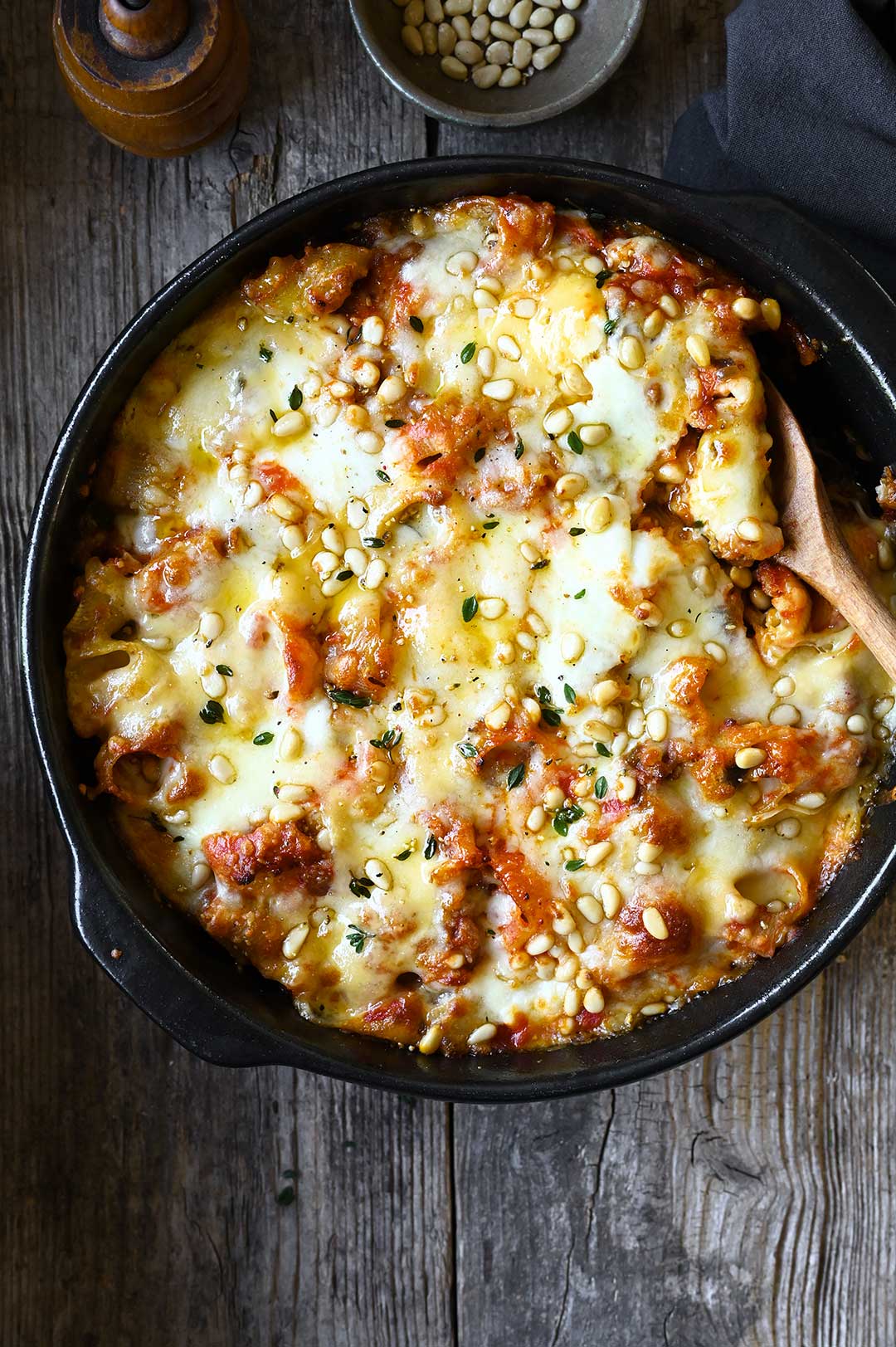 The base for this dish is the simplest version of a classic bolognese that delivers a rich meat sauce. This meat sauce is tender, soft with a nice texture because of the eggplant. It adds much flavor to the sauce without dominating it too much and helps the beef to achieve that velvety consistency. Also the addition of chicken stock rounds out the meat flavor and gives the beef something to cook down in without drying out.
Finish the dish off with lots of mozzarella and throw it under the broiler to melt the cheese. Two words. Really tasty.
This is one of those meals that everyone can love and everyone can make. If you're looking for a new cheesy pasta dinner, than his is it. Shareable deliciousness.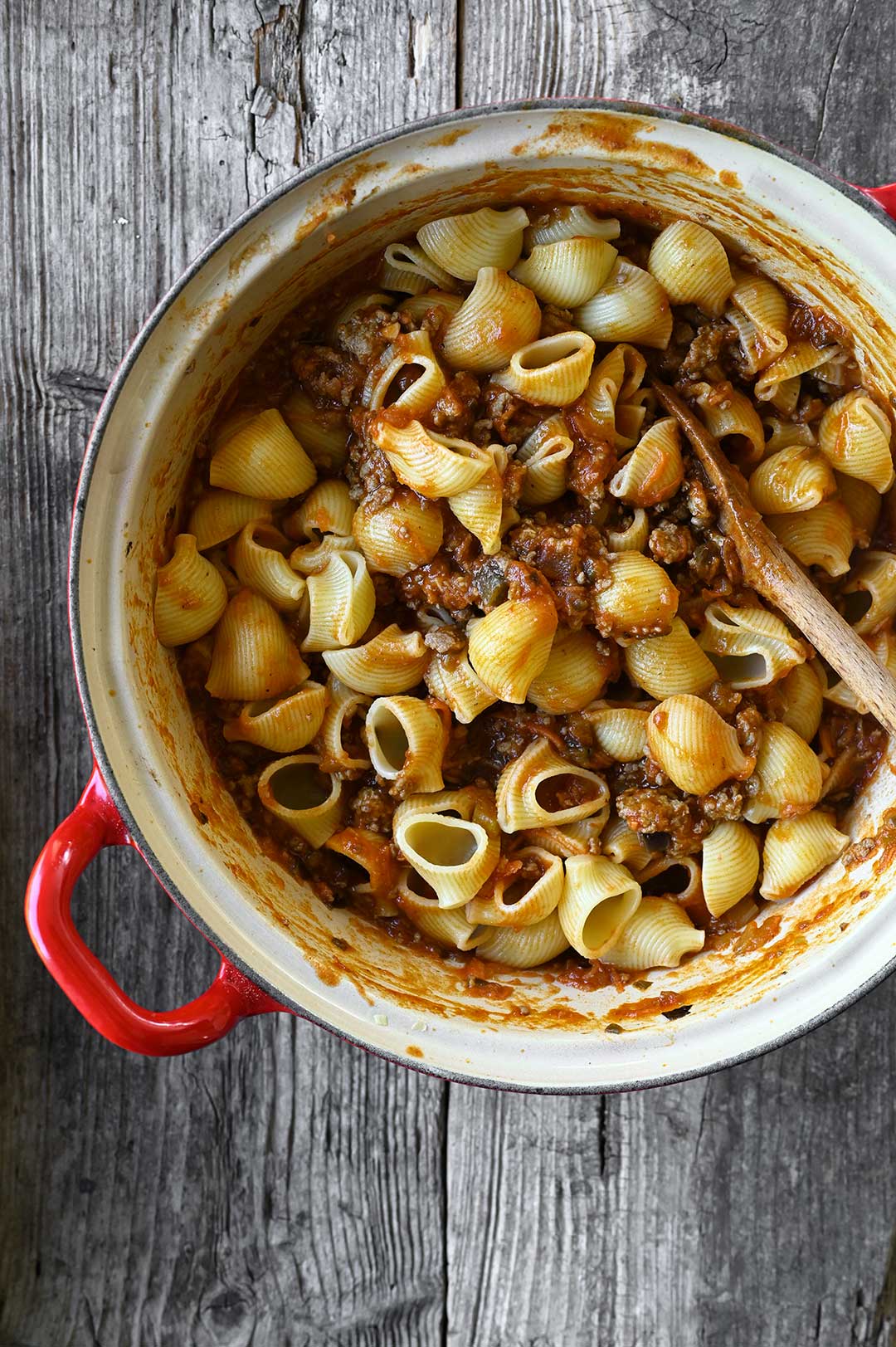 If you're working on your summer body:) or just don't like too much cheese, then serve the pasta tossed with the sauce and some freshly grated parmezan without the extra mozzarella. Super savory, easy and delicious.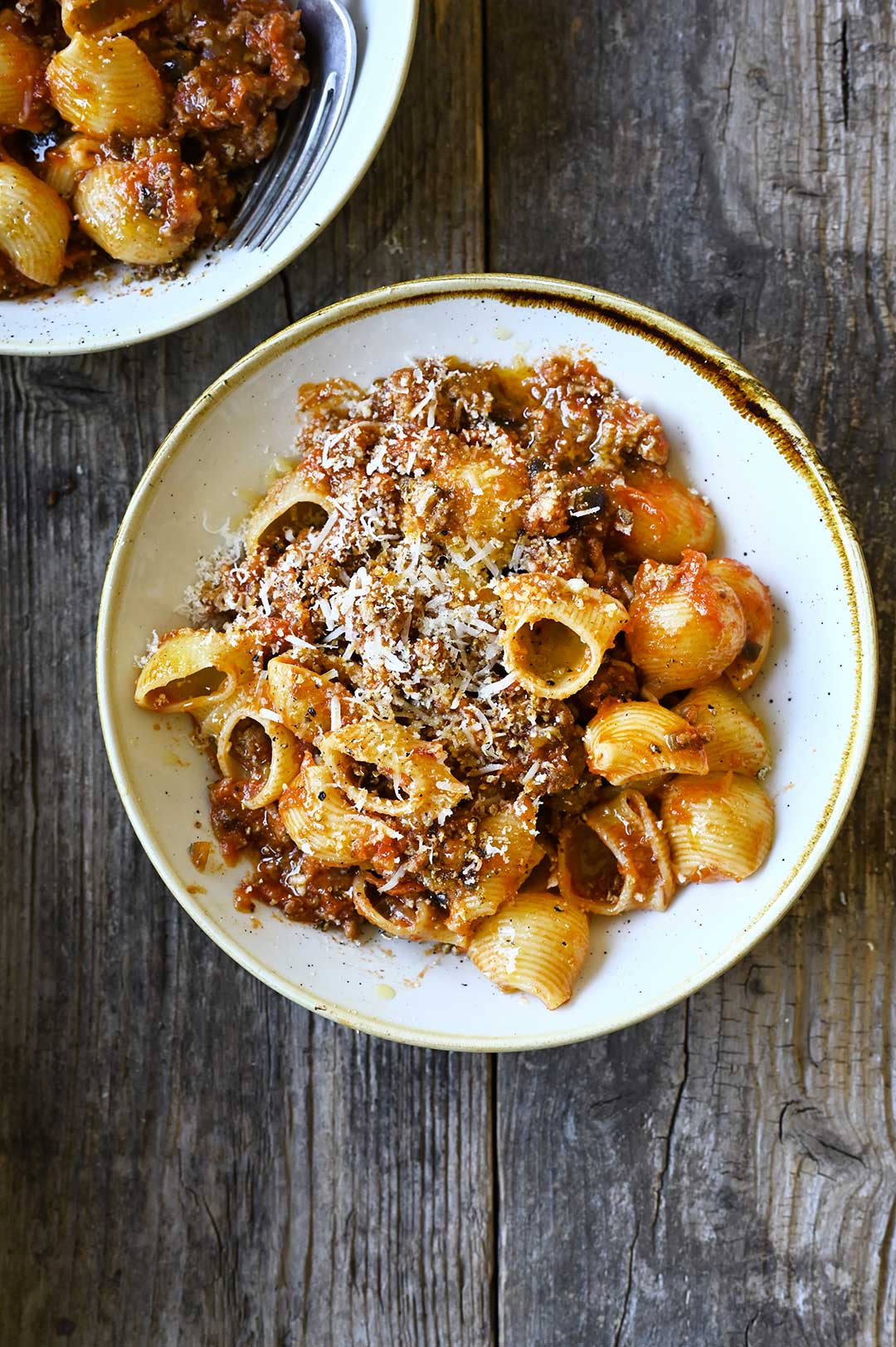 You need
beef-eggplant bolognese
500 g beef mince
1 eggplant, cut into small cubes
1 onion, finely chopped
2 garlic cloves, minced
3 tbsp olive oil
1 celery stalk, finely chopped
1 carrot, finely chopped
500 ml tomato passata
400 ml chicken stock
1/2 tsp ground cumin, coriander, smoked paprika
sea salt + black pepper to taste
+
250 g pasta
150 g shredded mozzarella
1 ball of mozzarella, torn
pine nuts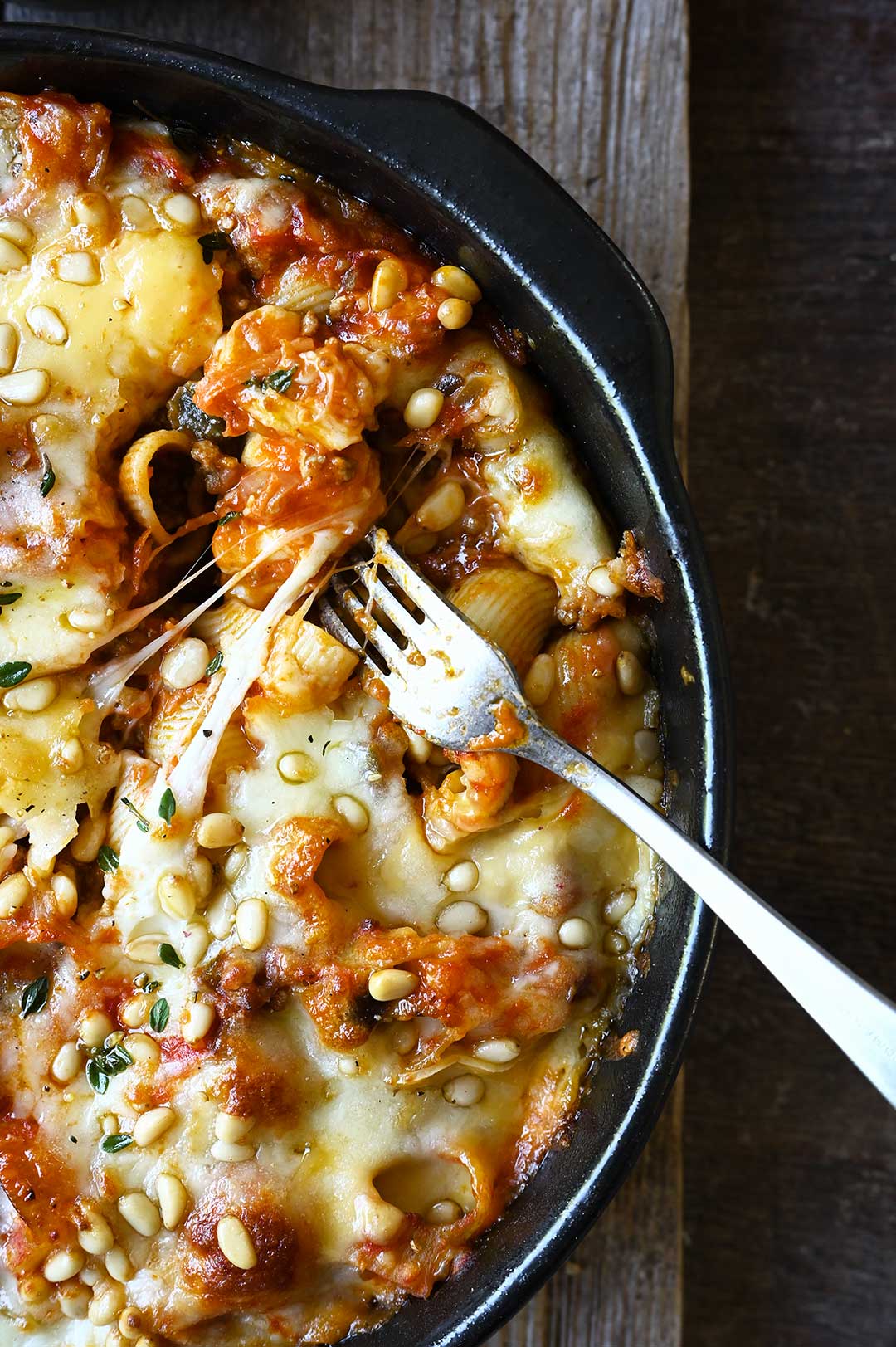 How to
Warm the oil in a wide heavy-based saucepan and cook the onion, garlic and celery stirring occasionally, over a medium-low heat for 5 minutes. Add the eggplant cubes and carrot, stir well. Cook for about 10 minutes, stirring frequently, still on medium-low heat.
Stir in the cumin, coriander and smoked paprika. Turn the heat up to high, add the minced beef and use a fork to break it up a little. Turn the heat back down to medium and cook for 10 minutes, stirring occasionally, until the meat is cooked through. Add chicken stock and simmer for 10minutes. Than add the tomato passata, season with salt and pepper, simmer for 10 minutes more.

In the meantime, bring a pot of salted water to a boil and cook the pasta 1 minute less of al dente according to the package directions.

Toss the pasta with the bolognese sauce, transfer to a heatproof bowl. Sprinkle the mozzarella over the pasta. Transfer to the oven and bake 1o minutes at 200°C, or until the cheese is melted and has that nice golden brown color.

Serve bubbling from the oven for true comfort food. Enjoy!

//= __('Print recipe (no photos)', 'servingdumplings' );?> //= __('Print recipe (with photos)', 'servingdumplings' );?>