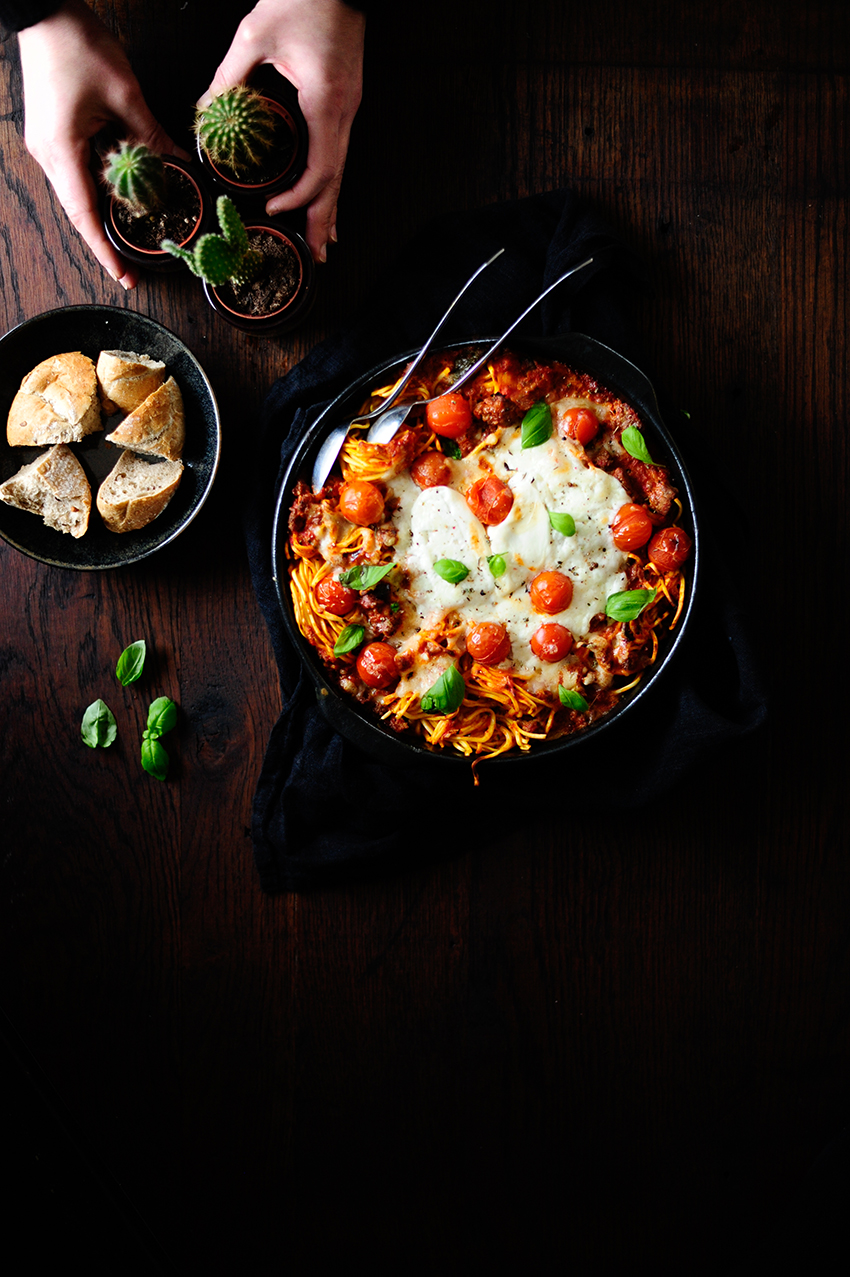 Cold weather calls for cozy pasta dishes, full to the brim with bubbling sauce and melted cheese. Recently we've been having  a lot of rainy days and I had this unstoppable desire to make hearty comfort food. They are the best way to improve your mood, this is why we appreciate this dish so much.
This version is made with roasted rutabaga and butternut, along with a heavy dose of cheese and some meat. If you don't eat meat, just leave it out. This dish will also taste fabulous without it. You can add as many vegetables to this dish as you like, just make a good match. Then toss everything together, top with cheese and bake for a few minutes in the oven, your house will smell good!!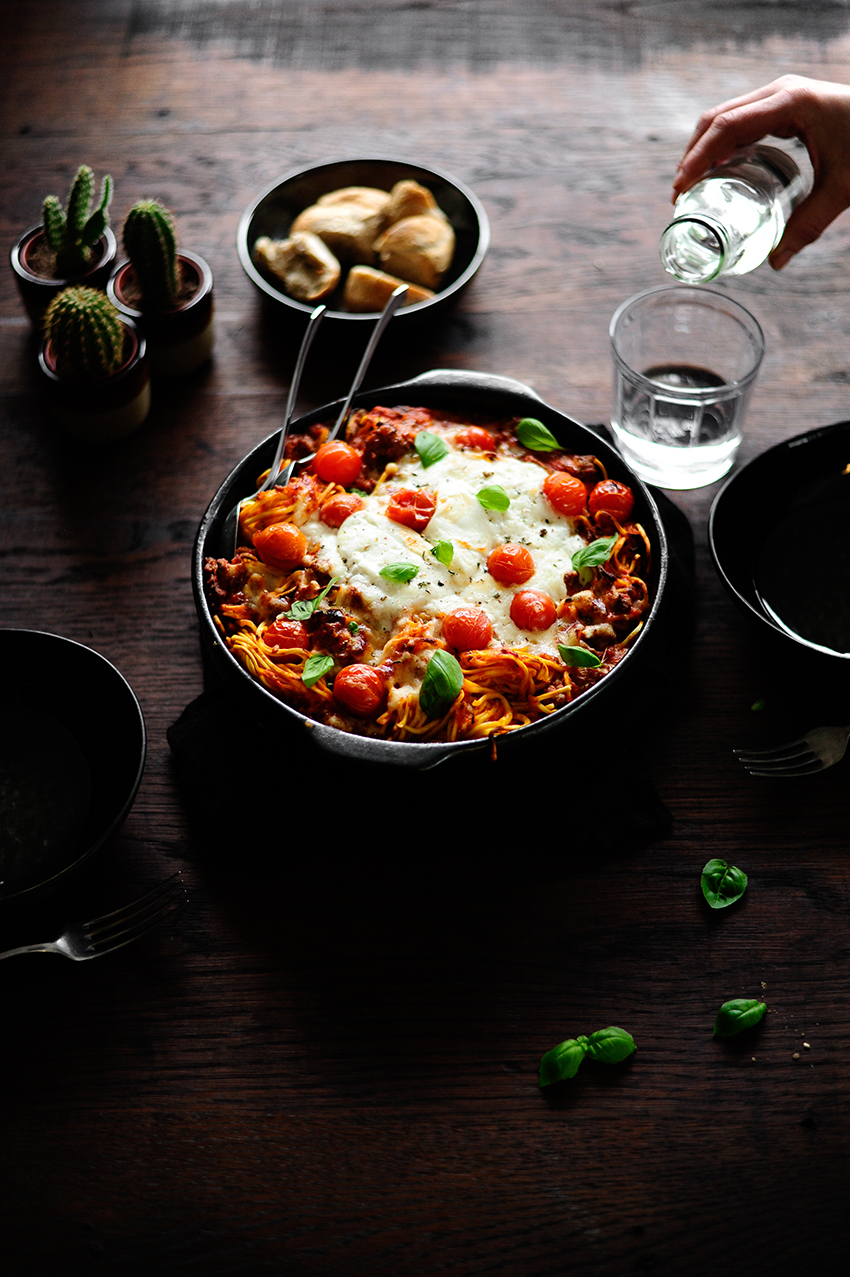 total prep time 45 minutes |
serves 4
Ingredients
400 g pasta
400 g beef mince
2 shallots, finely chopped
2 cloves garlic, finely chopped
2 red bell peppers, cut in 1/2 and seeds removed
1 rutabaga, peeled and cut into cubes
1/4 butternut, peeled and chopped into cubes
500 ml tomato sauce
1 teaspoon tomato paste
150 g cherry tomatoes
100 ml milk
olive oil
salt + black pepper
1 teaspoondried thyme
1 teaspoon dried rosemary
1 teaspoon sweet paprika
100 g freshly grated parmesan cheese
1 ball of burrata cheese
basil for sprinkling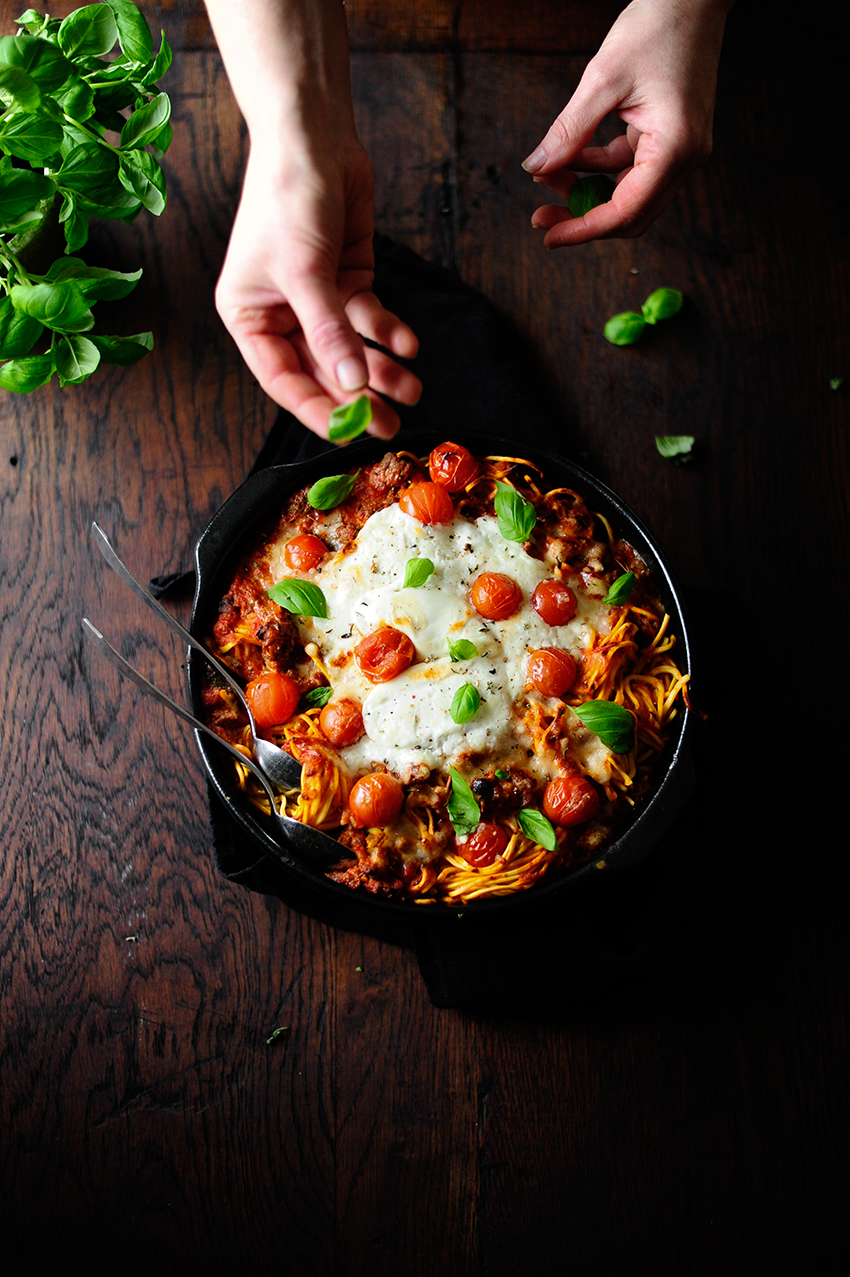 Instructions
Spread the bell peppers, butternut and rutabaga on a large baking sheet. Combine with 3 tablespoons oil, salt and pepper. Roast for 30 minutes at 200°C.
Heat 2 tablespoons oil in a skillet, lightly fry shallots and garlic until soft. Add the beef mince and cook stirring for 3-4 minutes until the meat is browned all over. Set aside.
In a large pot, bring salted water to a boil. Cook the pasta until al dente.
Remove the vegetables from the oven, add tomato sauce, tomato paste and milk. Blend with a handmixer. Sprinkle with thyme, rosemary and paprika, season with salt and pepper. Add the pasta and stir, sprinkle with parmesan, place the burrata cheese in the center of the dish and add the cherry tomatoes.
Bake for 10-15 minutes at 180°C until the cheese is bubbly. Remove from the oven and sprinkle with fresh basil. Enjoy!