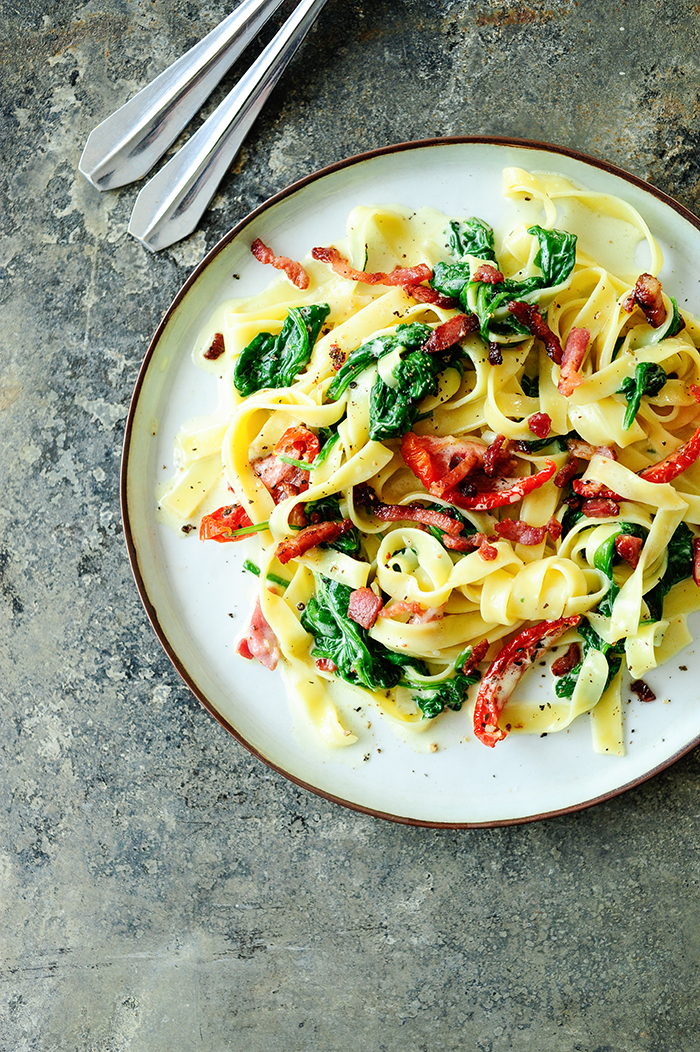 This is a great variation of the classic carbonara. I made this one with bacon, dried tomatoes, spinach and a smooth mascarpone sauce.
Ingredients
500 g tagliatelle
300 g mascarpone
400 g fresh spinach
100 g chopped sun-dried tomatoes
200 g bacon
4 eggs
1 shallot, finely chopped
1 clove garlic, finely chopped
salt and freshly ground pepper
2 tablespoons olive oil
Let's stay connected! Sign up for my NEWSLETTER to receive the latest recipes.
Instructions
Cook the tagliatelle in salted water.
In the meantime, cut the bacon into cubes and fry in a hot pan with olive oil. Add the chopped shallot and garlic and bake for 5 minutes on low heat. Then add the spinach, stir and cook until the leaves are tender.
In a bowl, mix the mascarpone with the eggs, season with salt and plenty of pepper. Pour this into the pan with the bacon and simmer another 5 minutes. At the end add the dried tomatoes and pasta.
Arrange on plates and serve hot. Enjoy!!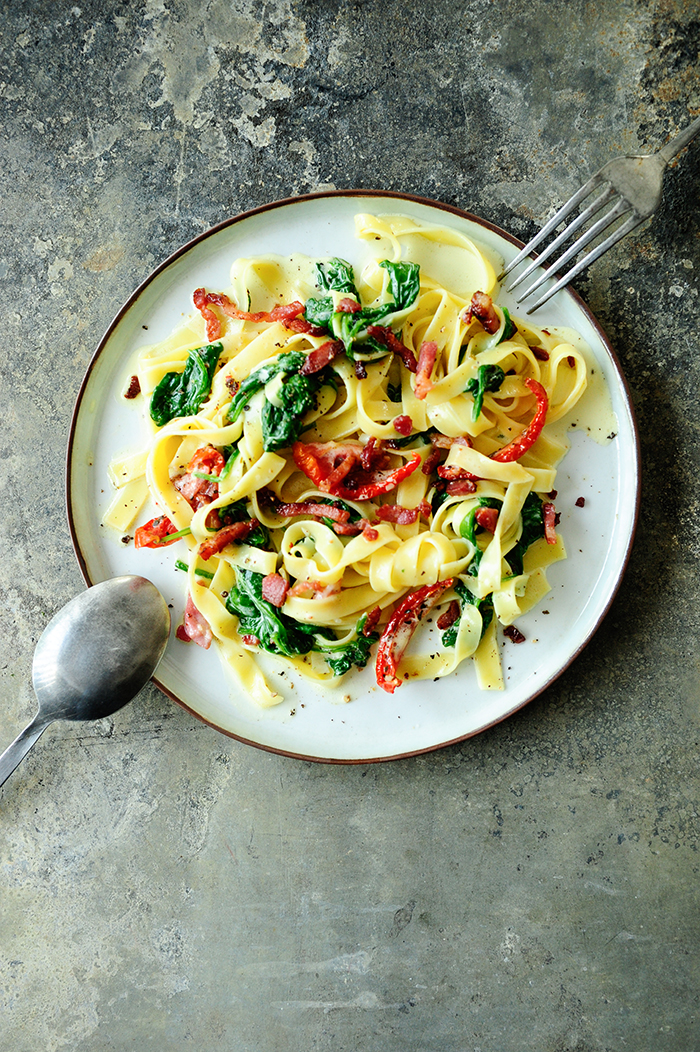 //= __('Print recipe (no photos)', 'servingdumplings' );?> //= __('Print recipe (with photos)', 'servingdumplings' );?>