These are the most fluffy pancakes i've ever made! The key ingredients are buttermilk and shredded apples. Honestly, they are perfect! Just serve with maple syrup and bacon, yum:)
Ingredients
500 ml buttermilk
200 g flour
1 teaspoon baking soda
1 teaspoon baking powder
2 organic eggs
1 tablespoon sugar
1 apple, finally grated
vegetable oil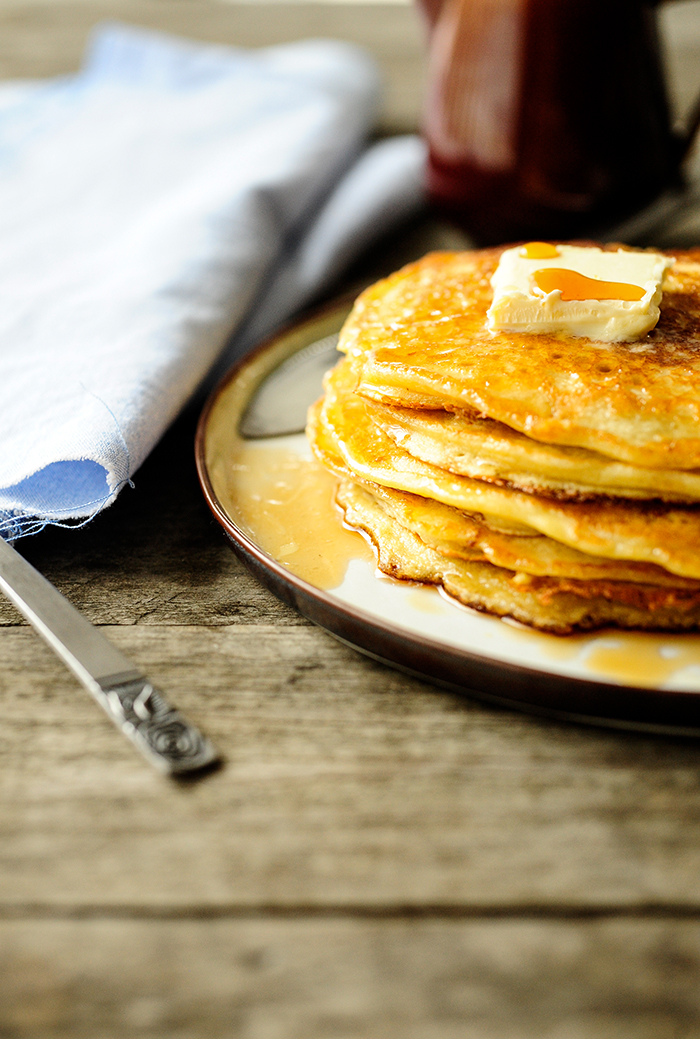 Instructions
Mix the flour with soda and baking powder. Add the eggs, sugar, buttermilk and grated apple. Stir until you get a smooth batter.
Heat a large skillet over medium heat and lightly grease it with oil, cook the pancakes in small portions. Fry over medium heat until bubbles appear on the surface, flip over using a spatula and fry for another minute or until golden brown.
Serve immediately with maple syrup and bacon. Enjoy!