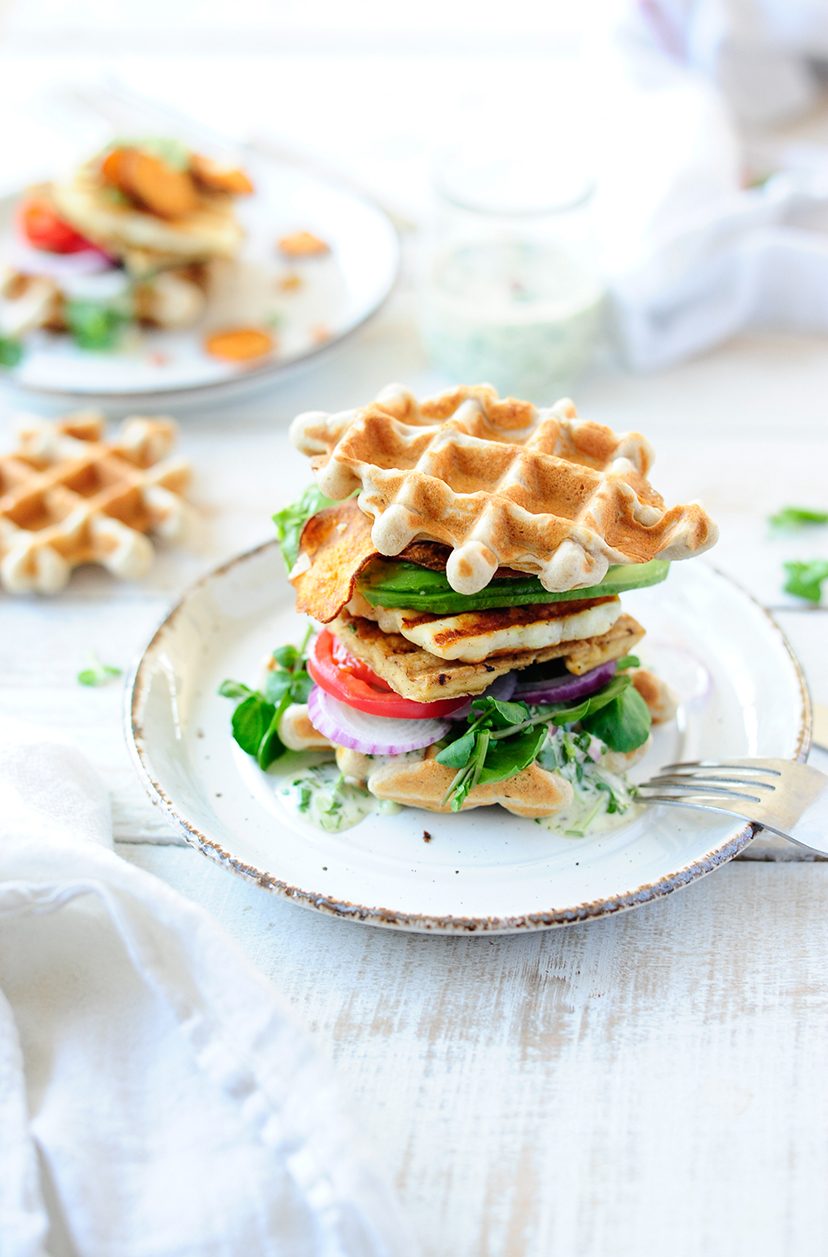 Amazing buckwheat waffles stacked with crispy sweet potato chips, grilled halloumi and tofu, slathered with a chimichurri aioli. It's great as a sandwich for brunch or a delicious lunch. I served it with layers of ripe avocadoand watercress. Can you resist that?
Ingredients
buckwheat waffles
200 g buckwheat flour
50 g oats
2 tablespoons baking powder
250 ml milk
2 farmers eggs
50 ml Greek yogurt
60 g butter, melted
salt
sweet potato chips
1 sweet potato
1 tablespoon oil
sea salt
chimichurri aioli
1 bunch cilantro, finely chopped
1/2 bundle of fresh parsley, finely chopped
4 cloves garlic, crushed and finely chopped
1 shallot, finely chopped
2 tablespoons olive oil
3 tablespoons mayonnaise
1 tablespoon chopped red jalapenos
1 tablespoon lemon juice
salt and black pepper
also
200 g halloumi
200 g tofu
2 tablespoons olive oil
1 avocado, thinly sliced
1 tomato, cut into thin slices
1 red onion, cut into thin slices
watercress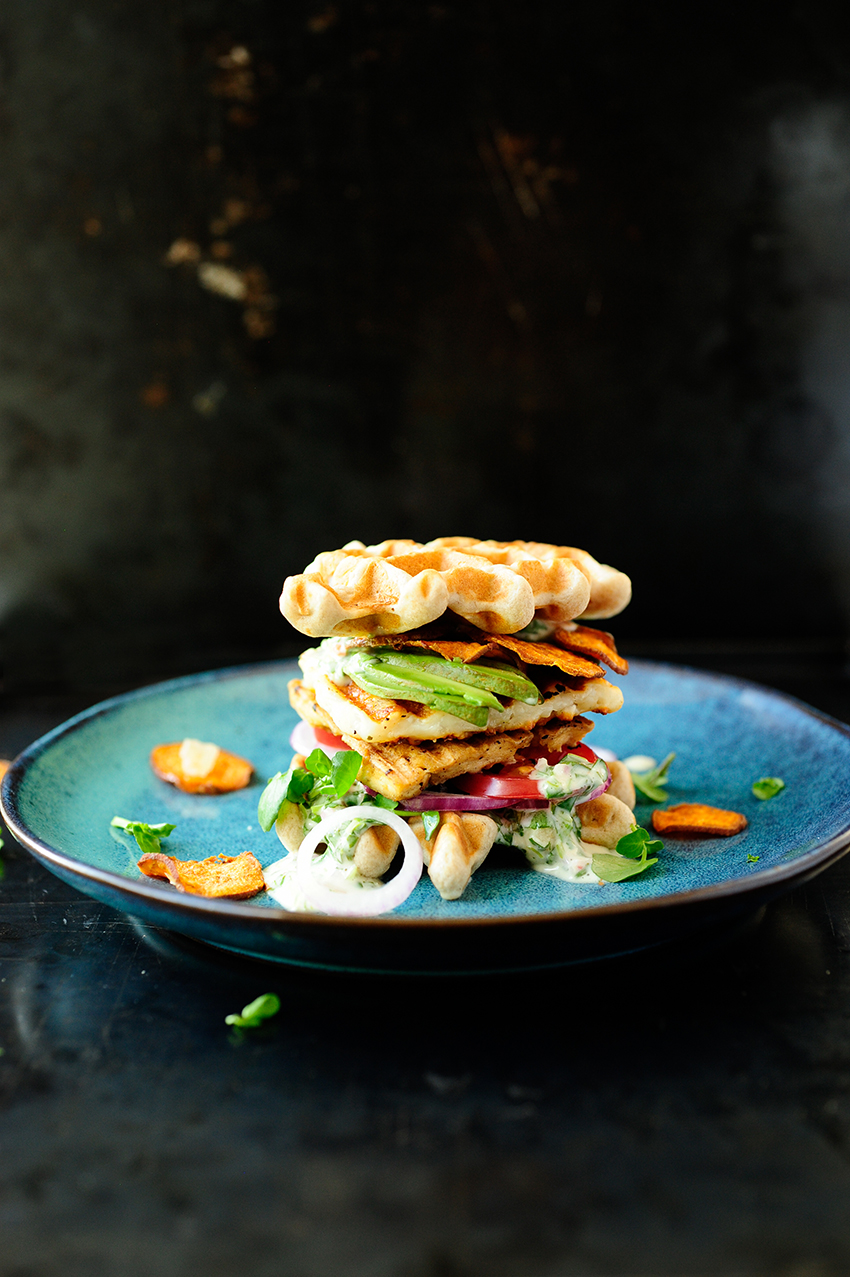 Instructions
Wash the sweet potato and slice thinly, using a mandolin or a very sharp knife to get these uniformly thin. Transfer to a bowl and stir with olive oil and salt. Spread out on a baking sheet close together and bake for 10 minutes at 160°C. Flip them and bake for an other 15-20 minutes until golden brown, it depends on the thickness of the chips.
Crack the eggs into a bowl and beat with salt. Then add the baking powder, flour, milk, butter and yogurt and mix until smooth. Let stand for 10 minutes.
Pour batter into the waffle iron and bake until golden brown.
Combine all the ingredients for the chimichurri sauce in a bowl.
Cut the halloumi and tofu into thin slices. Drizzle the tofu with olive oil and season with salt and pepper. Grease a hot grill pan with olive oil and place the slices halloumi and tofu. Bake until golden brown.
Arrange the warm waffles on plates, pour the sauce and add watercress, tomato, onion and slices grilled halloumi and tofu. Then add the avocado and sprinkle with crispy chips. Drizzle with the chimichurri sauce and cover with a second waffle. Enjoy!