Really the easiest pasta dish, 15 minute rigatoni with basil, olive oil and broccoli. An indulgent dinner fix, this basil oil pasta will blow your mind. Uses mostly pantry staple ingredients and is ideal for any day of the week.
We use a mix of fresh basil and parsley for this delicious pasta-hugging sauce of our dreams. Garlic, lemon juice, extra virgin olive oil and cracked black pepper bring the flavor. The whole pasta is smoothed out with some reserved pasta cooking water.
We serve this goodness with broccoli, salty capers and toasted sunflower seeds. For a nice crunchy bite, the broccoli is quickly blanched in boiling pasta. Extra drizzles of good olive oil and chili flakes are highly recommended. I served this pasta with a lettuce salad and a simple honey lemon dressing. Because more green is always a good thing. But just a giant bowl of this pasta eaten outside is pretty great on its own.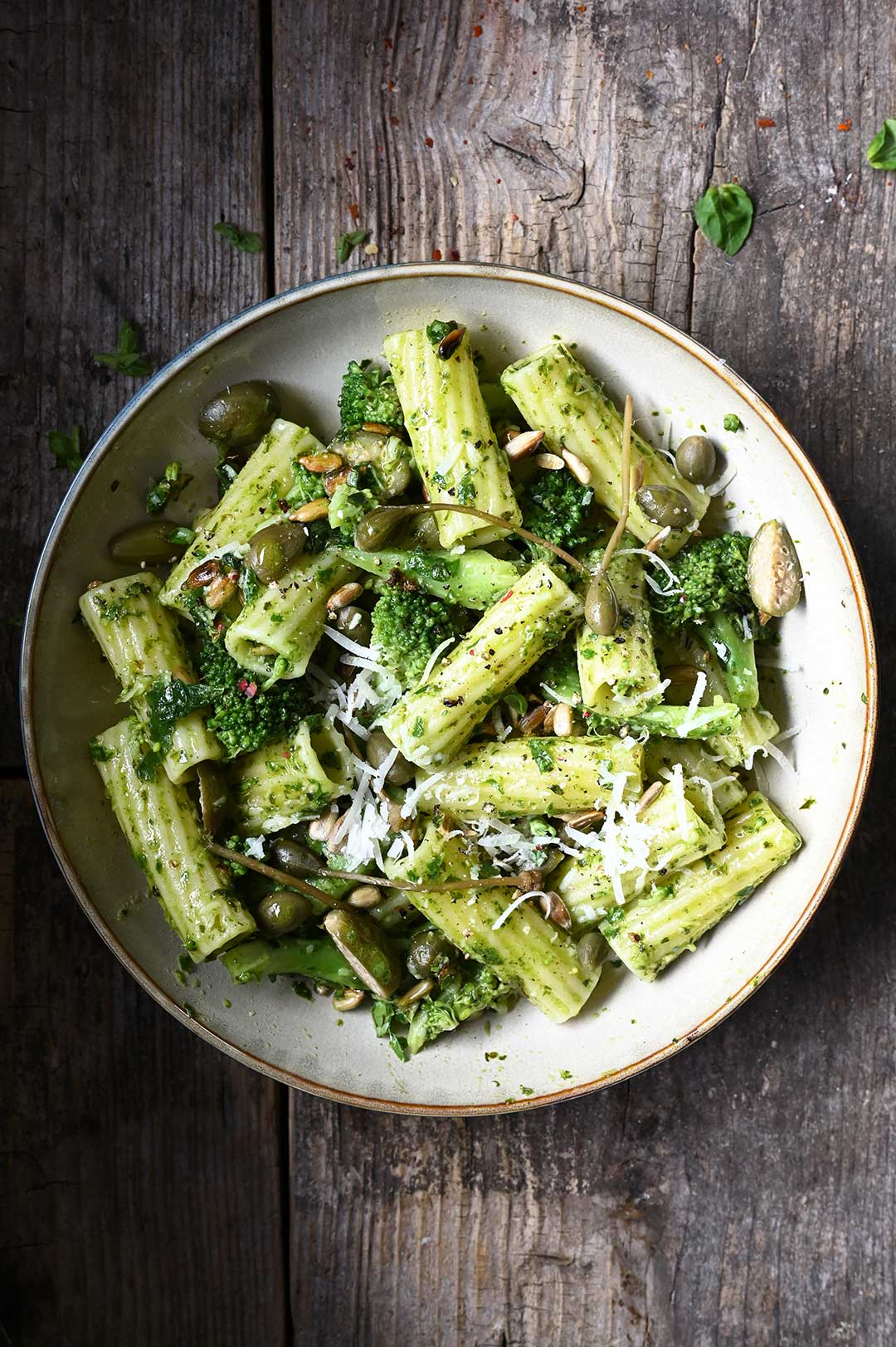 Looking for other easy pasta dishes? Try these favorites.
Spicy rigatoni alla vodka with sun dried tomatoes
Tagliatelle with meat and kale pesto
Carbonara with mascarpone
You need
pasta
250 g rigatoni
1/2 broccoli, cut into small florets
basil oil sauce
25 g parsley leaves
50 g basil leaves
50 ml extra virgin olive oil
1 garlic clove
2 tbsp lemon juice
sea salt + cracked black pepper
+
25 g grated parmezan
2 tbsp capers
1/2 tsp chili flakes
4 tbsp sunflower seeds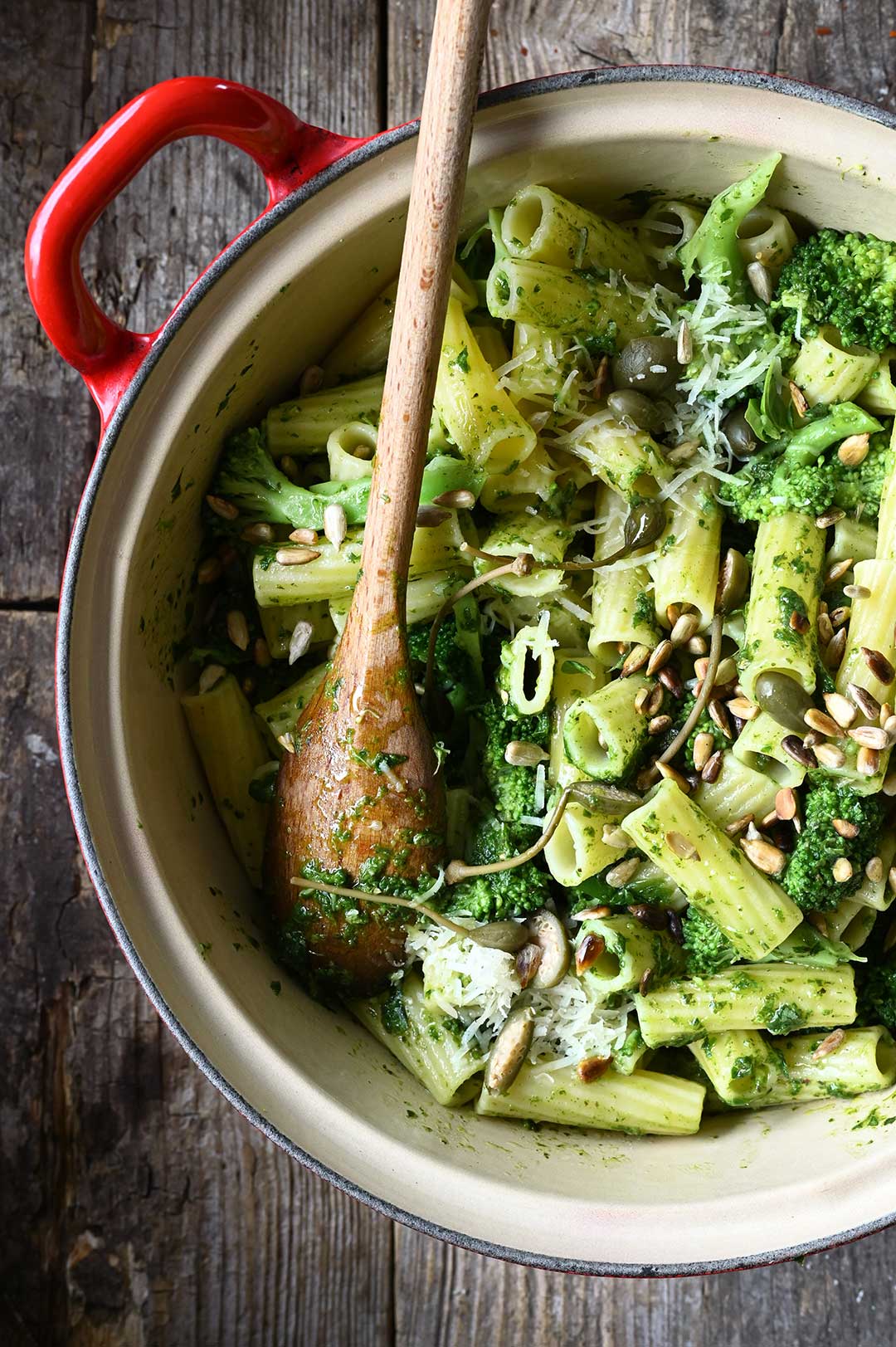 How to
Boil the pasta in salted water. 2 minutes before the pasta will be al dente, add the broccoli florets. Drain, reserving 1/4 cup of the cooking water.
While the pasta is boiling. Add basil, parsley, olive oil, lemon juice, garlic, salt and pepper to a foodprocessor. Blend the mixture until you have a slightly chunky paste. Don't overmix. Adjust the seasoning if necessary and set aside.
Heat a skillet on a medium heat and toast the sunflower seeds until lightly browned and fragrant, stirring occasionally, about 2-3 minutes.
Add the drained pasta to the pot together with the broccoli, basil oil sauce, toasted sunflower seeds, capers and a big splash of the reserved cooking water. Season the pasta with chili flakes, salt and pepper and then stir. Serve with grated parmesan. Enjoy!