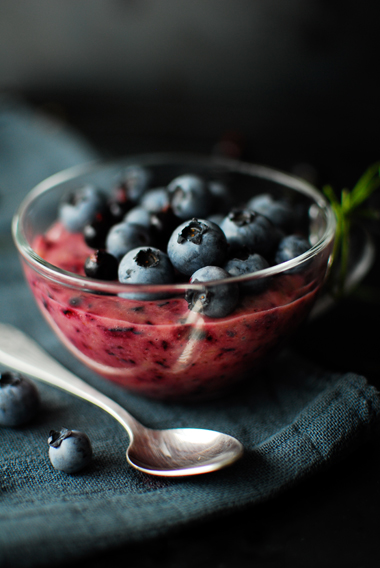 A sweet and creamy avocado mousse with blueberries and blackcurrants. This mousse is velvety, luxurious and healthy!
Ingredients
300 g blueberries
100 g blackcurrants
1 ripe avocado
100 ml cold soya cream
7 tablespoons sugar
2gelatine sheets, softened in cool water
3 tablespoons lemon juice
decoration
1 handful of blueberries
1 handful of blackcurrants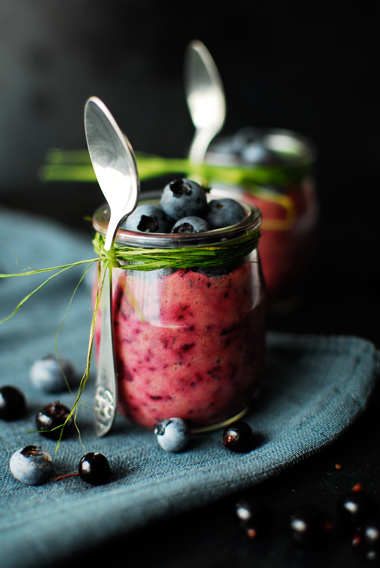 Instructions
Beat the cold soya cream until stiff.
In the bowl of a blender or food processor, blend avocado, blueberries and blqckcurrants until smooth.
In a saucepan, bring the lemon juice to a boil. Squeeze all water out of gelatin sheets, add to the boiling juice and stir until gelatin has dissolved. Add to the avocado mixture and stir. Add sugar and whipped soya cream, stir gently until mixture is uniform.
Pour into small glasses and chill for 3 hours or overnight in the fridge. Garnish with fresh fruit. Enjoy!!
//= __('Print recipe (no photos)', 'servingdumplings' );?> //= __('Print recipe (with photos)', 'servingdumplings' );?>