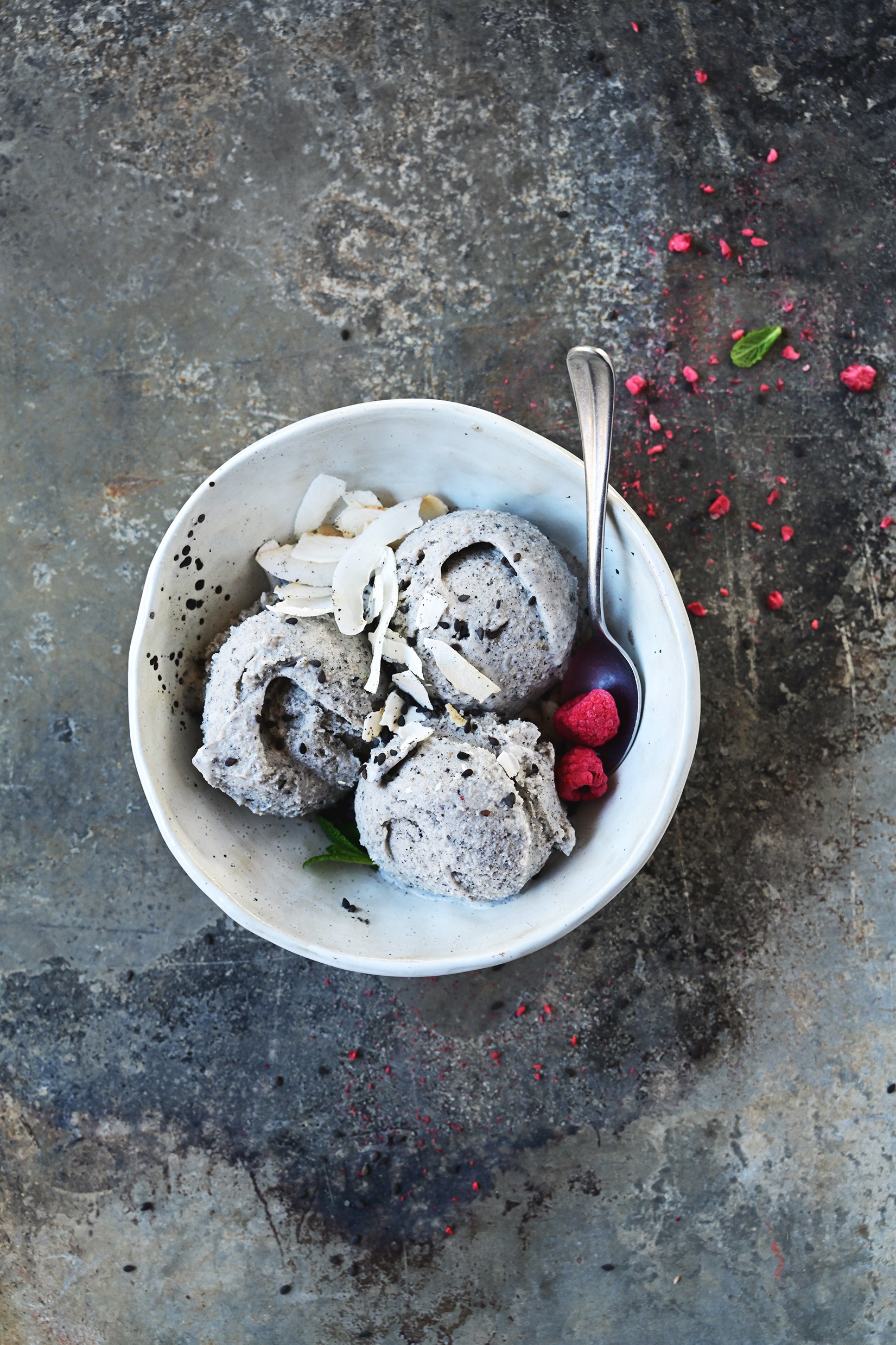 For me ice cream season never ends! Next week I'll be cooking at a Thai inspired dinner party, and because no one is waiting for a heavy dessert after all the good food and drinks, I was thinking to serve this ice cream with black sesame.
Black sesame flavor is commonly used in Asian desserts, it is unique in the way that it changes the dynamic of a dessert completely.
This black sesame no-churn ice cream is easy to make and has a peculiar grey color. Each melting bite has an unusual creaminess and will surprise you with a rich nuttiness. It is almost impossible to find a peer to compare.
Spectacular. This is probably my new favorite ice cream!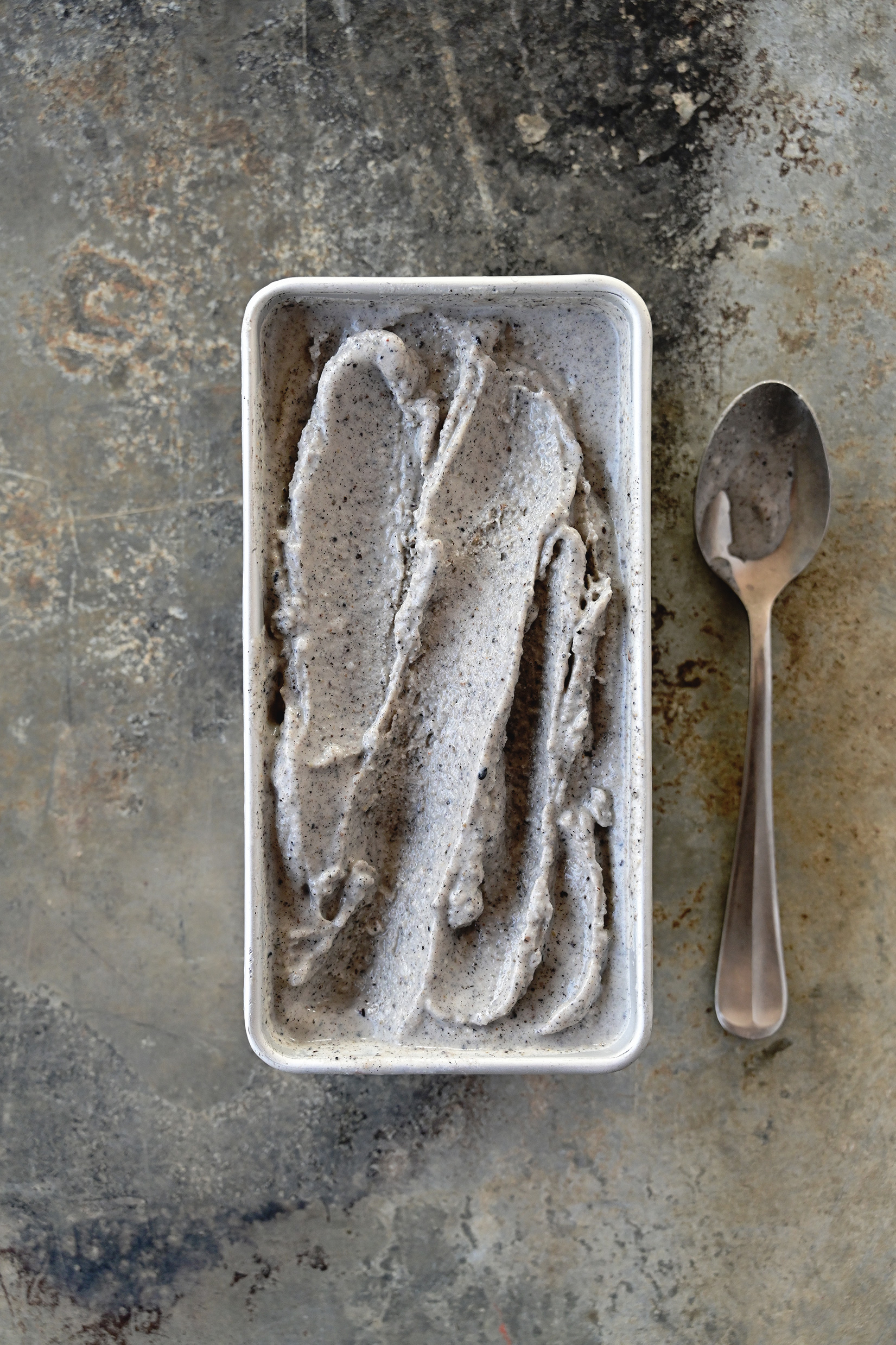 Ingredients
50 g black sesame
300 ml condensed milk, refrigerated overnight
450 ml coconut milk, refrigerated overnight
a pinch of salt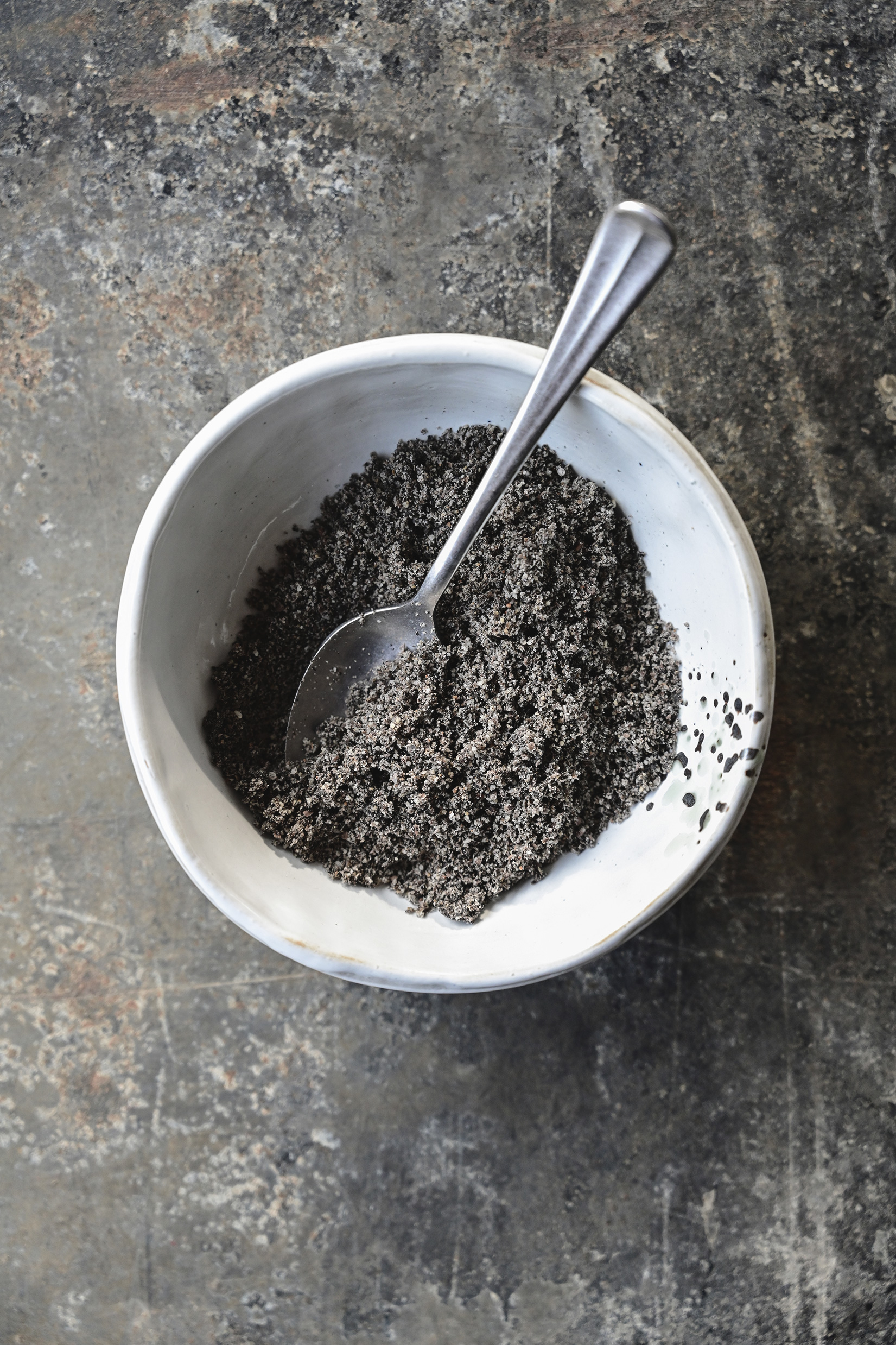 Instructions
Toast the black sesame in a skillet over medium heat, while stirring constantly, for about 3-4 min, until they start to smell nutty.  Transfer to a blender immediately and grind them util sticky. Add condensed milk and salt, mix.
Carefully open the can with coconut milk, scoop out the thick coconut fat, leaving the watery part in the can. Beat until stiff.  Combine with black sesame mixture. Pour into a container with a lid and put in the freezer for 4 hours.
Serve with roasted coconut flakes and enjoy!
I recommend serving sesame ice cream on the day of preparation. Ice cream frozen for more than 12 hours should be removed 15 minutes before serving.