Delicious summer dessert recipes to cool you down or sweet things up.
Homemade ice cream, roasted fruit, cakes, cheesecakes and no-bake treats… all the best things you could dream of.
The perfect end to a summer meal? A crazy-delicious seasonal dessert? Yes! Serve up some of these fruit-filled treats and don't be surprised when everyone asks you to make it again.
With juicy, ripe fruits and delicious ice cream leading the season. Recipes that feed a crowd, or need just one bowl or those that won't require you to turn on your oven. Whether you're looking for something to cool you down or to treat yourself after a laid-back picnic. Because, dessert just tastes better in summertime.
Let's stay connected! Sign up for my NEWSLETTER to receive the latest recipes.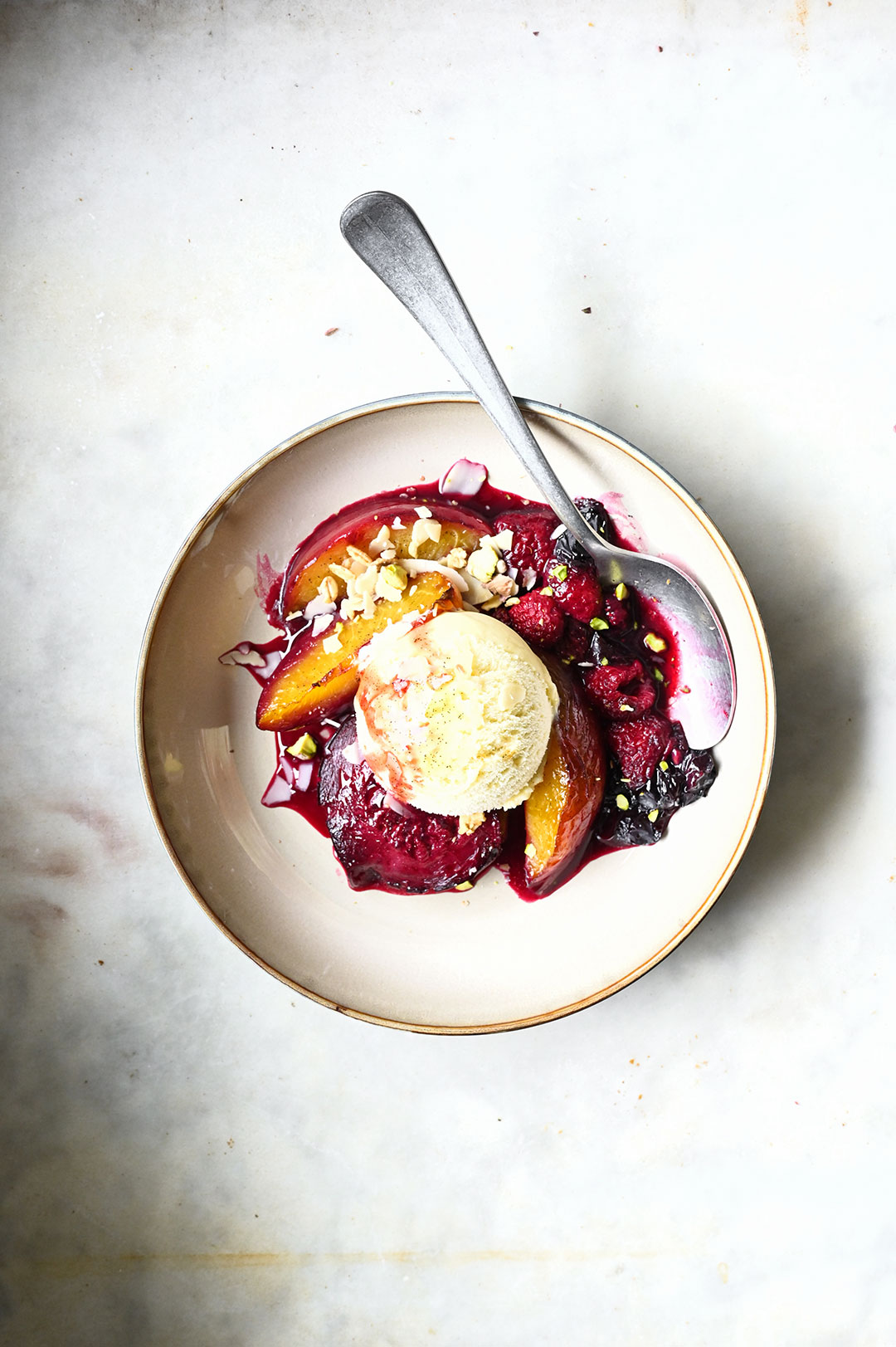 Roasting fruit is the quickest way to make your dessert look fancy. A handful of pantry ingredients like brown sugar, cinnamon and vanilla, transforms roasted fruit into a sublime summer treat. Some of the best things in life are those that are simple and surprisingly easy.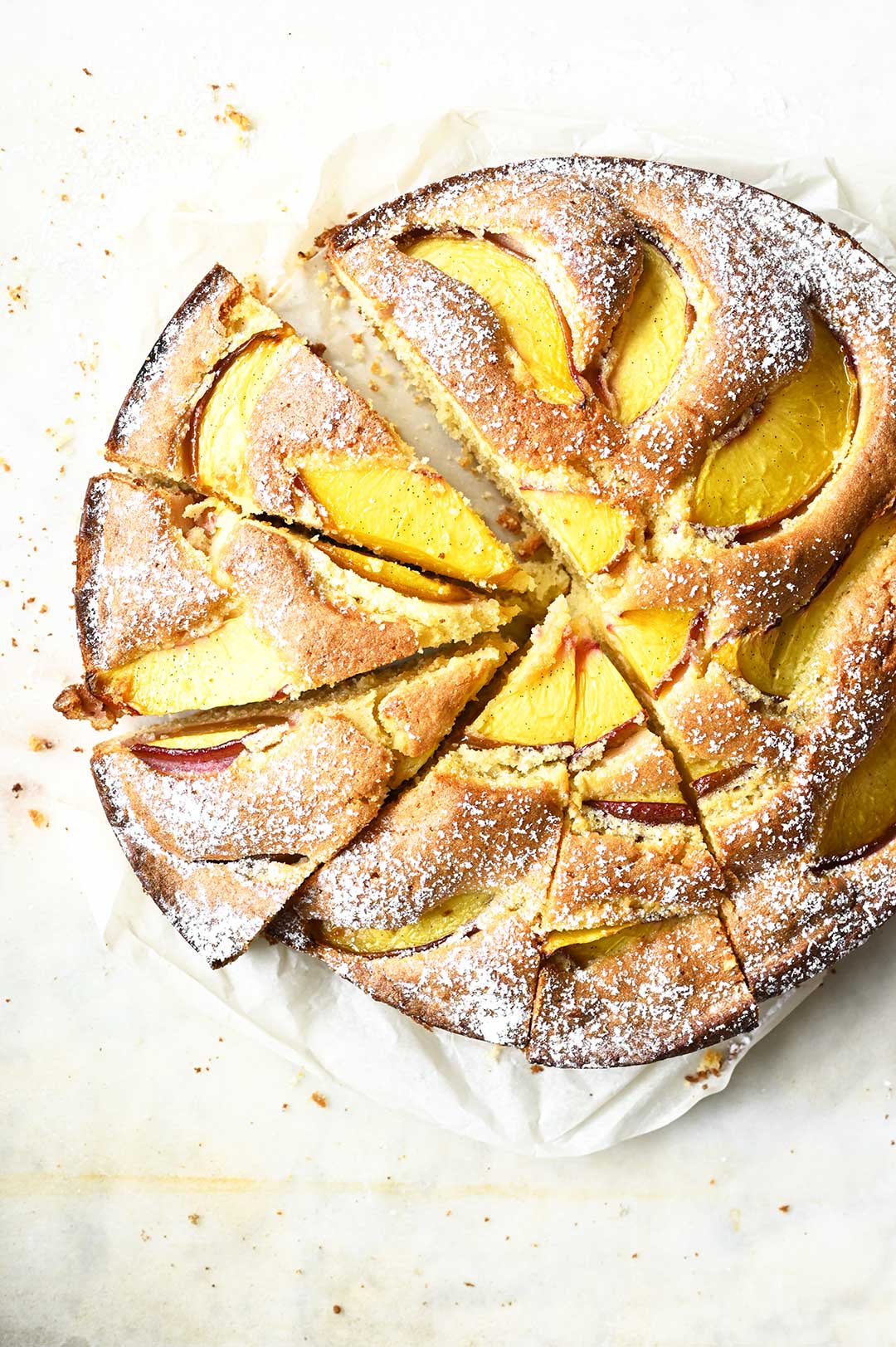 Peach almond cake. A delicious cake studded with juicy peaches.
Fresh peaches and almonds together in a delicate cake whose sweetness is subtle enough to lose yourself in every single bite. It's a simple cake and super easy to make (but those are the best!). You don't need fancy ingredients, just one bowl and fresh peaches.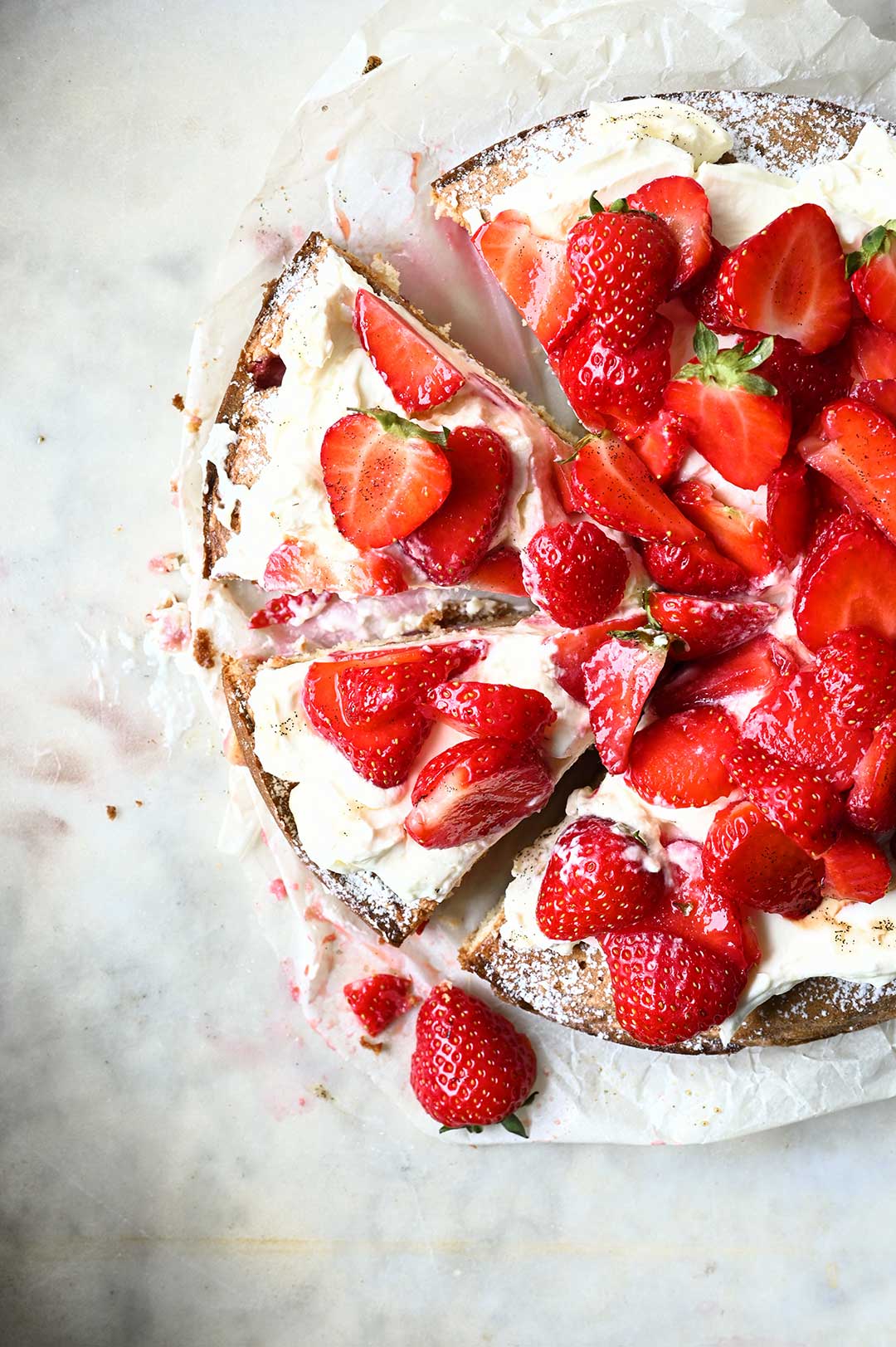 Strawberry cake with vanilla whipped mascarpone! This is what dreams are made of!
Light, moist, airy and loaded with fresh and juicy strawberries. With a generous layer of mascarpone whipped cream and extra strawberries on top. It's the easiest summer cake that's perfect any time of the day…brunch, afternoon snack or after dinner dessert.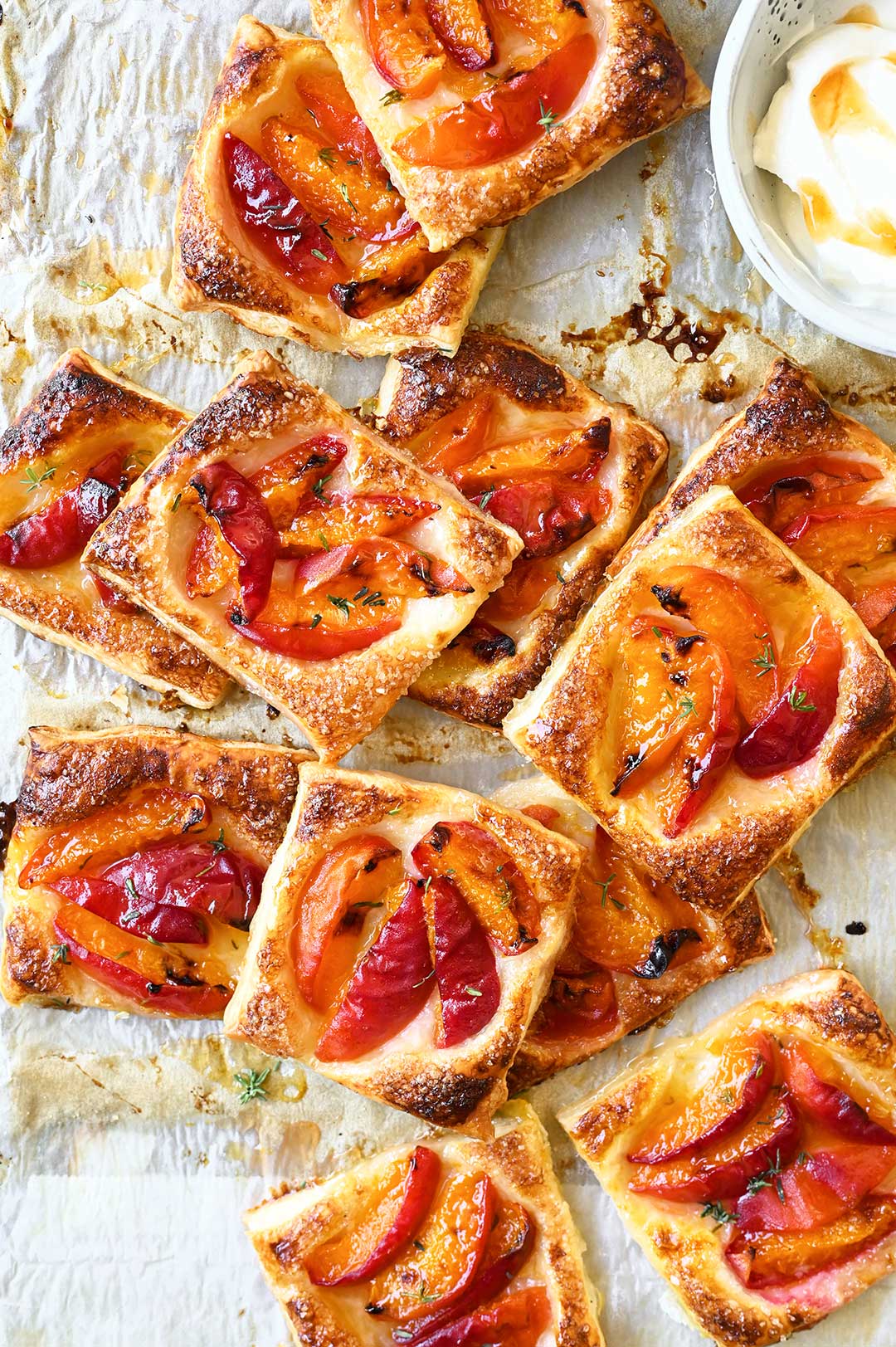 Bursting with fresh juicy flavors, these honey roasted apricot tarts are just what we need right now. They are ready in 30 minutes, bringing you a balanced combination of tartness and sweetness that's simply irresistible. Filled with summer fruit, these tarts are perfect if you've got fresh ripe apricots and want a treat that isn't a fuss to make. Consider these as two-ingredient tarts.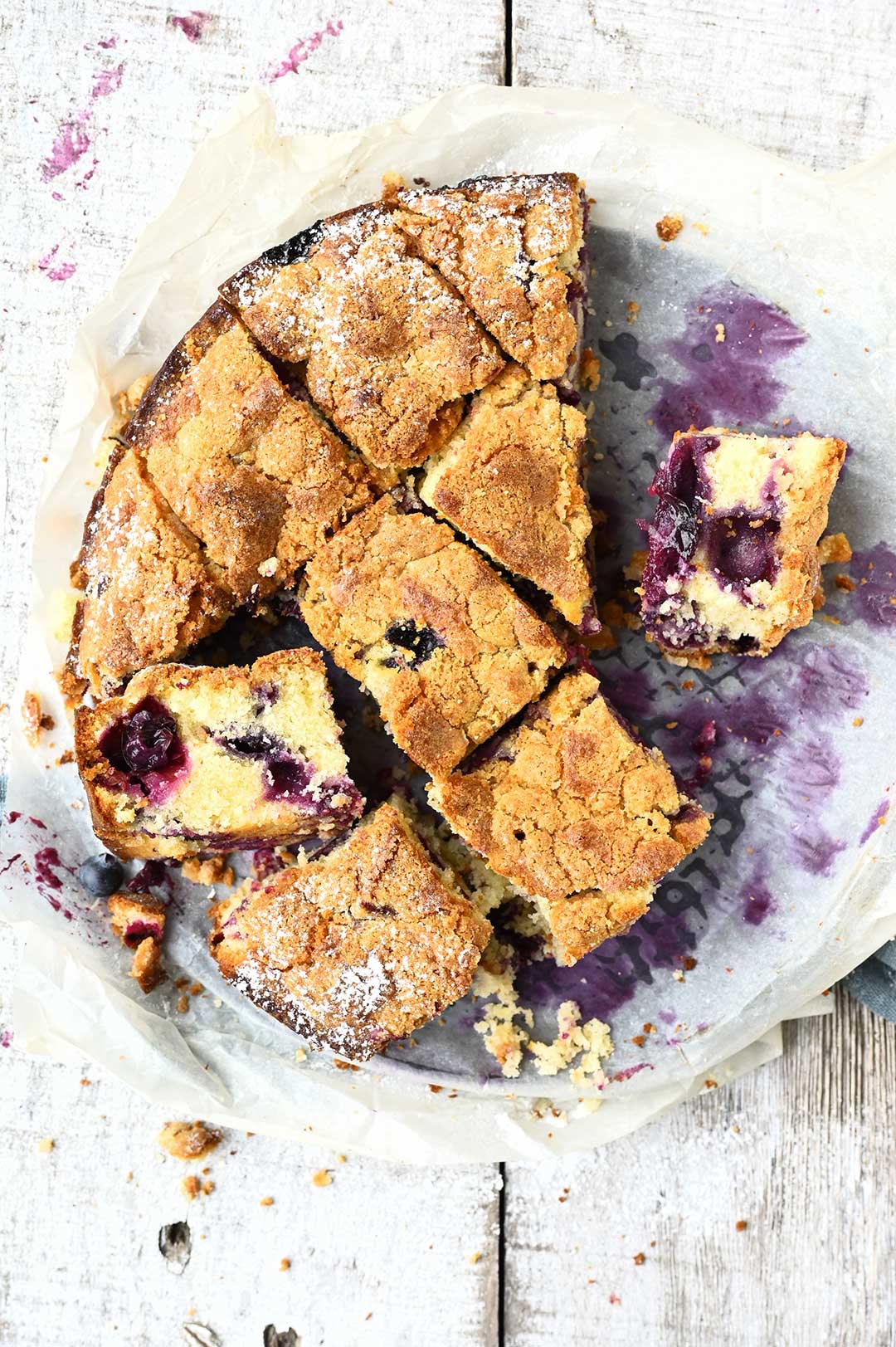 An easy lemon blueberry crumb cake made with fresh blueberries and a light brown sugar topping. This is a cake we all should be making. My theory is that everybody needs a blueberry crumb cake. So search no longer, this will probably be your favorite summer cake, incredible fluffy and tender with a staggering amount of blueberries and an out-of-this-world delicious crumb.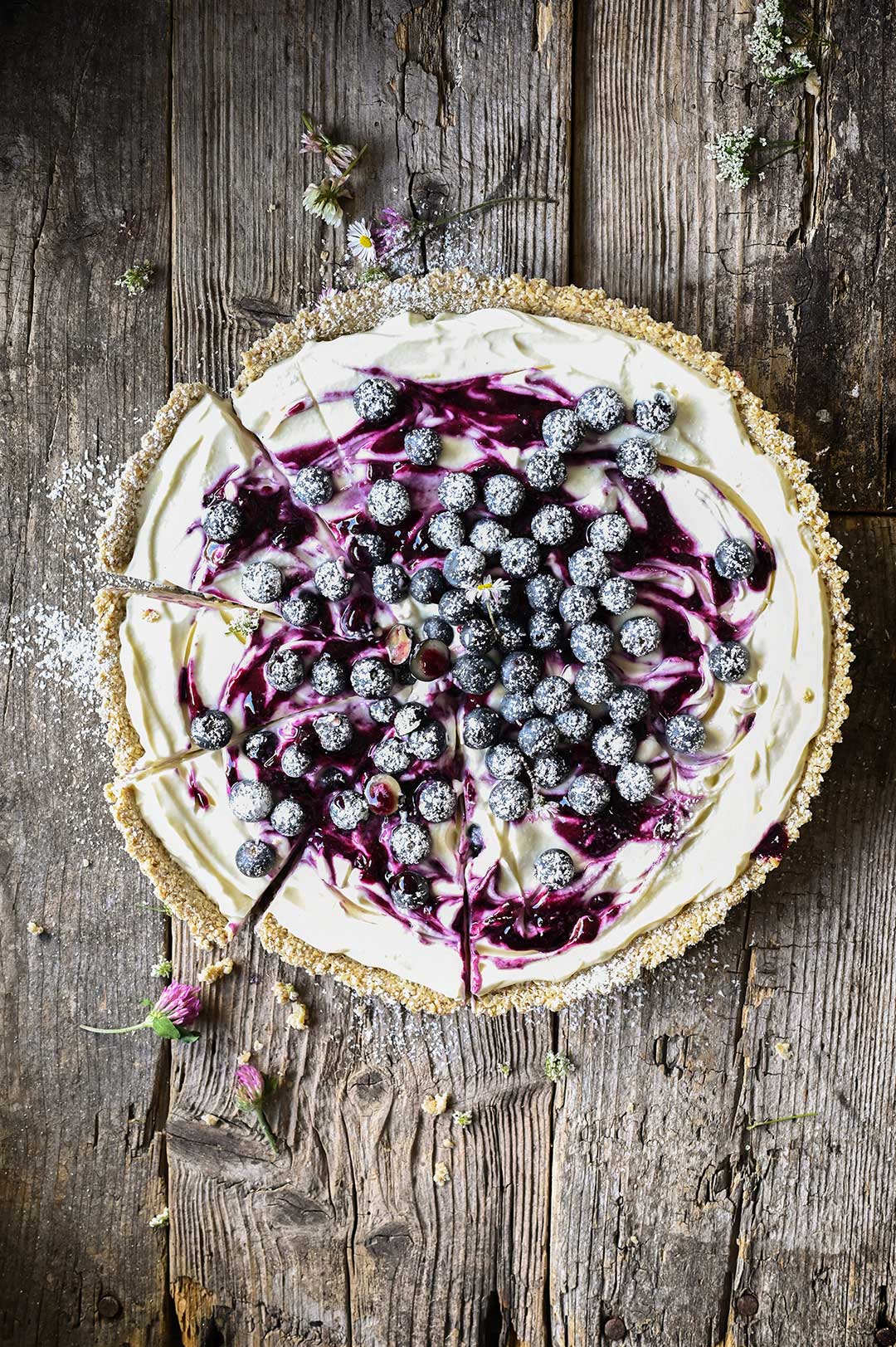 This creamy (completely) no-bake blueberry swirl cheesecake recipe is so easy to make. It's a smooth dessert with a fluffy, creamy filling and a crunchy oatmeal crust. Perfect to enjoy on a warm summer day and definitely one of my favorite desserts.
Let's stay connected! Sign up for my NEWSLETTER to receive the latest recipes.
And if you give this recipes a try, leave a comment or mention me on Instagram @anna_s_table. I'd love to see what you come up with. Happy cooking!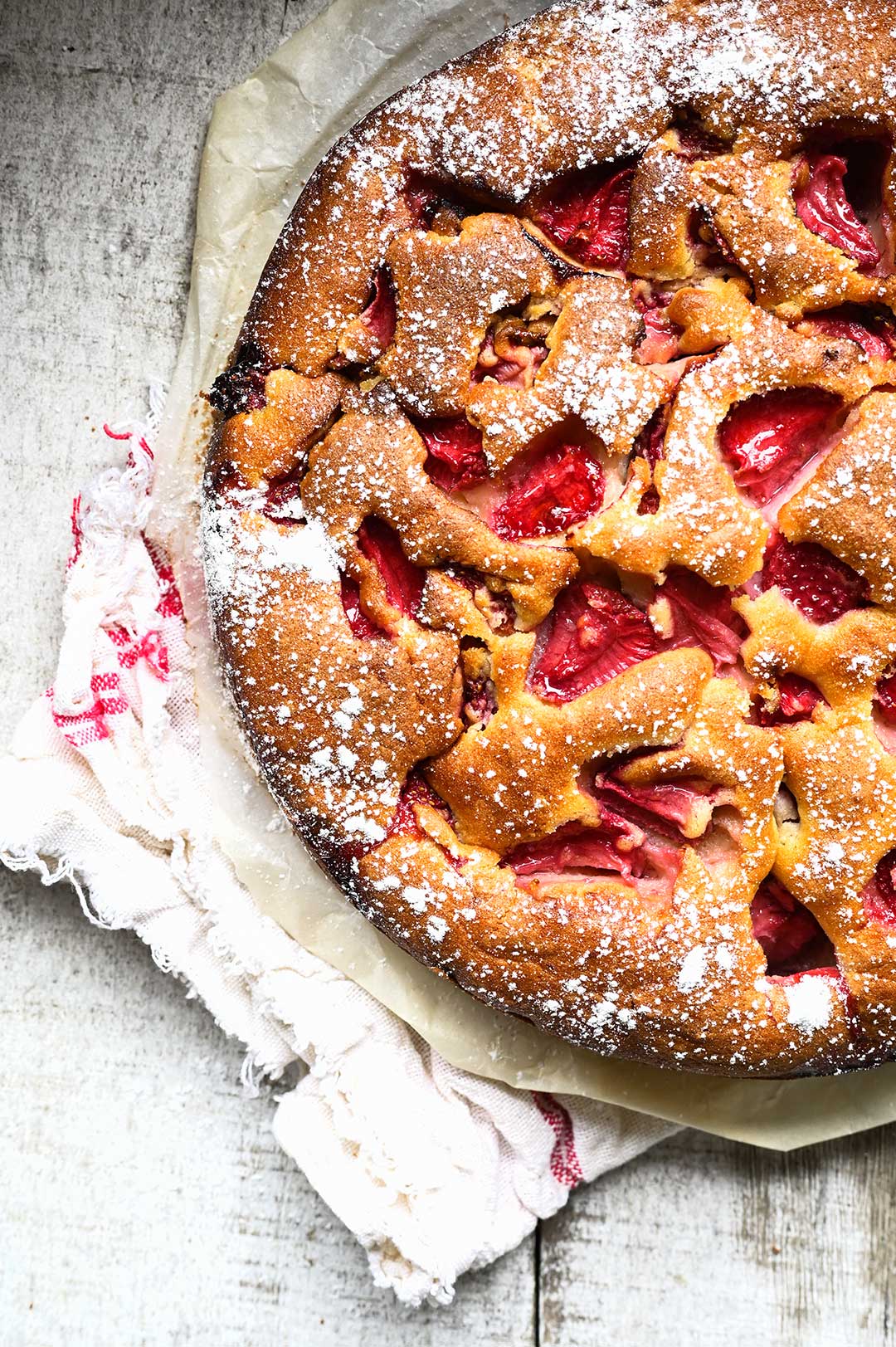 A sweet, simple, moist and dense cake loaded with strawberries. A combination between a delicate cake and a rich creamy cheesecake. Made in 1 bowl and hand-mixed in 5 minutes without all the extra fuss. The rich ricotta provides the cake with perfect moisture and density, the addition of lemon juice makes the flavor pop and you get a little bit of fruity juiciness from the strawberries that are running through it.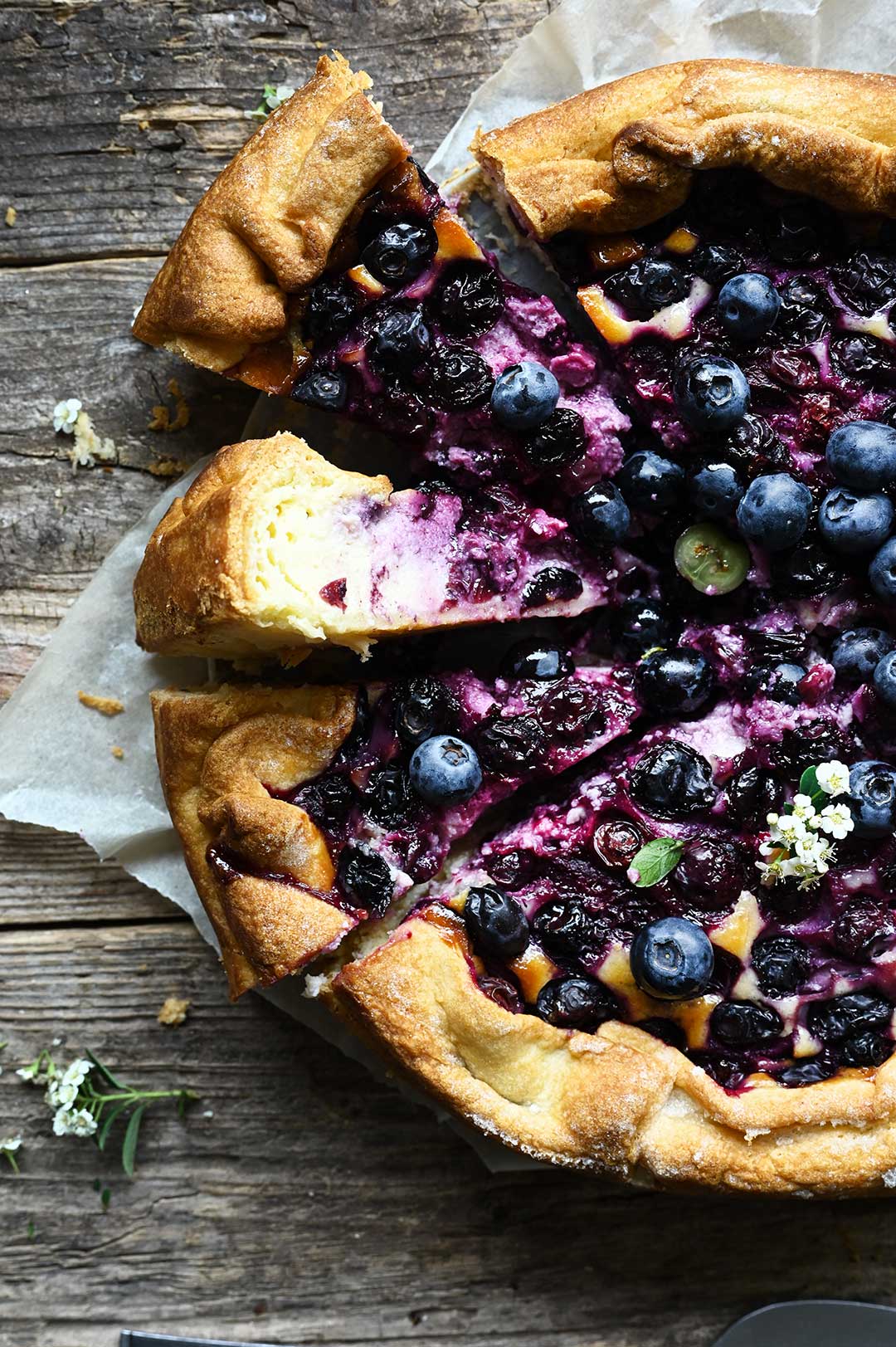 This is not just a common cheesecake, okay, it's easy, but it's the kind of cheesecake you want to eat again and again. And it's the least stressful cheesecake you'll ever bake and the recipe is failproof. The filling is surrounded with shortcrust pastry that gives this cheesecake a nice crunchy note, like a galette, rustic and therefore perfectly imperfect. But you will forget about the imperfection from the moment you taste that creamy yet light cheese filling, lemon kissed and loaded with blueberries. A cheesecake that you absolutely need to eat at room temperature so it can melt in your mouth.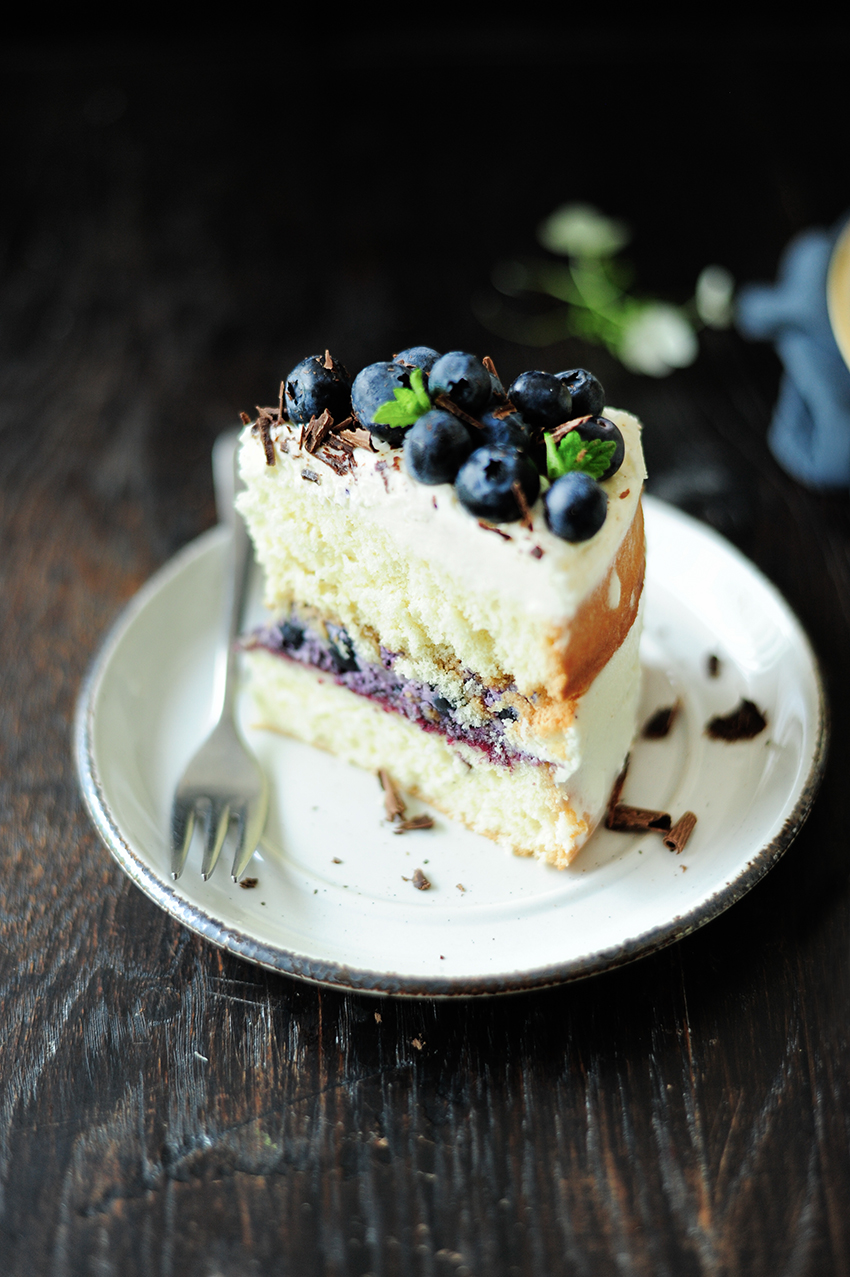 Light sponge cake layered with mascarpone cream and loaded with fresh blueberries. This is a lovely cake for all occasions! This naked cake with fresh blueberries, is astonishingly quick and easy to make. The combination of mascarpone and blueberries is a complete classic, an utter celebration of blueberries being in season. The cake is amazingly delicious, the blueberries just explode in your mouth, you just have to taste it!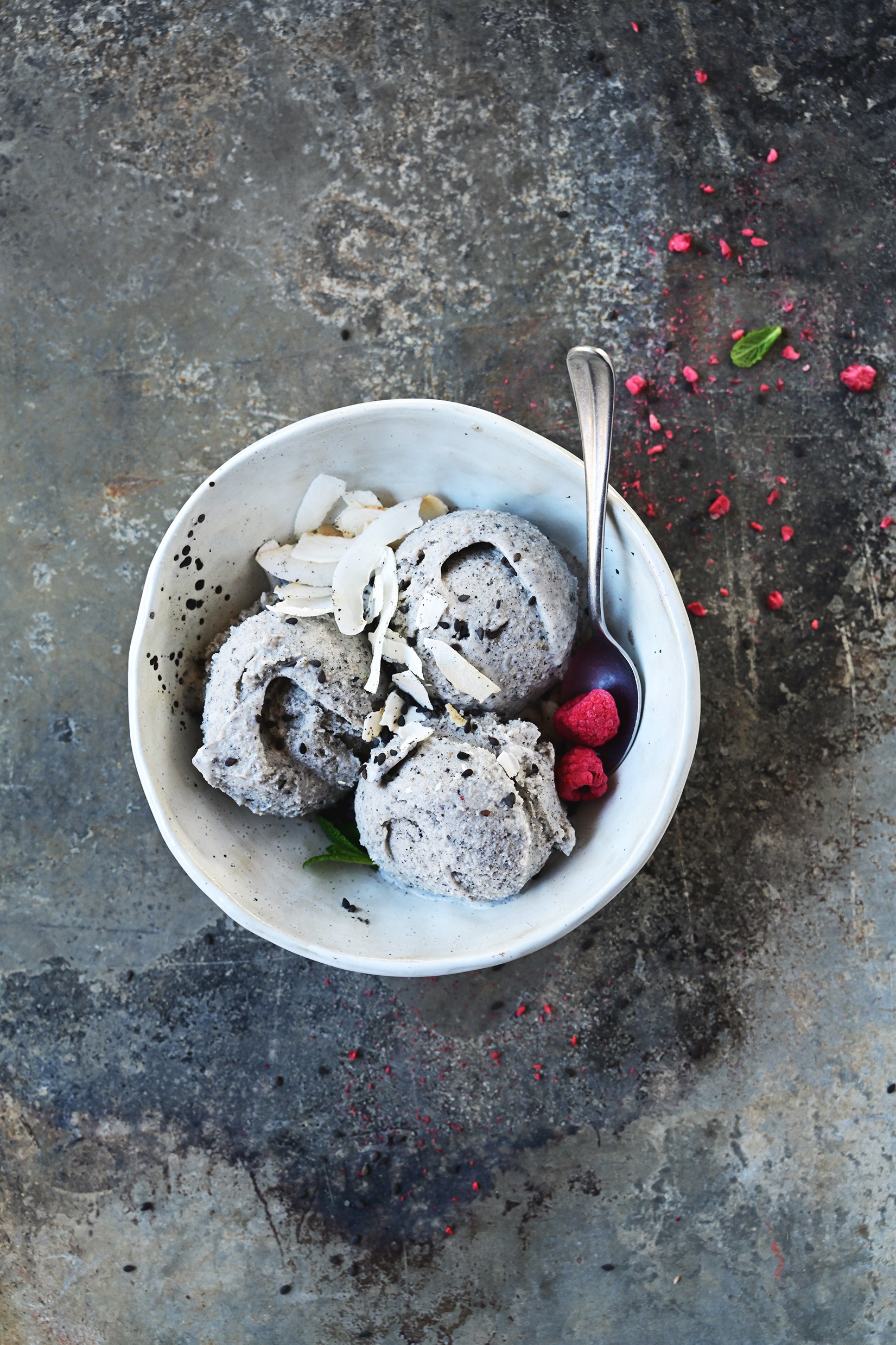 Black sesame flavor is commonly used in Asian desserts, it is unique in the way that it changes the dynamic of a dessert completely.
This black sesame no-churn ice cream is easy to make and has a peculiar grey color. Each melting bite has an unusual creaminess and will surprise you with a rich nuttiness. It is almost impossible to find a peer to compare.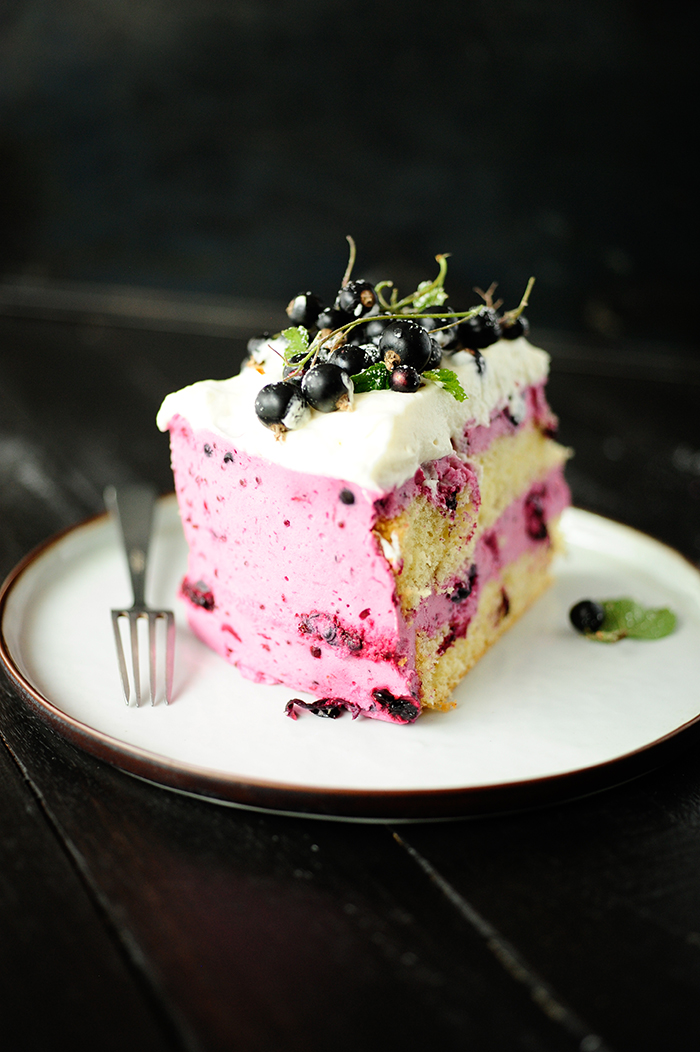 Sponge cake layered with blackcurrant mousse, Greek yogurt and whipped cream, that combo makes this the best blackcurrant cake ever! It's impossible to resist this sweet treat, everything that's delicious is hidden in this cake.
Light, refreshing frozen yogurt with raspberries and greek yogurt. Perfect for the hot summer days.

If you give this recipes a try, leave a comment or mention me on Instagram @anna_s_table. I'd love to see what you come up with. Happy cooking!

//= __('Print recipe (no photos)', 'servingdumplings' );?> //= __('Print recipe (with photos)', 'servingdumplings' );?>