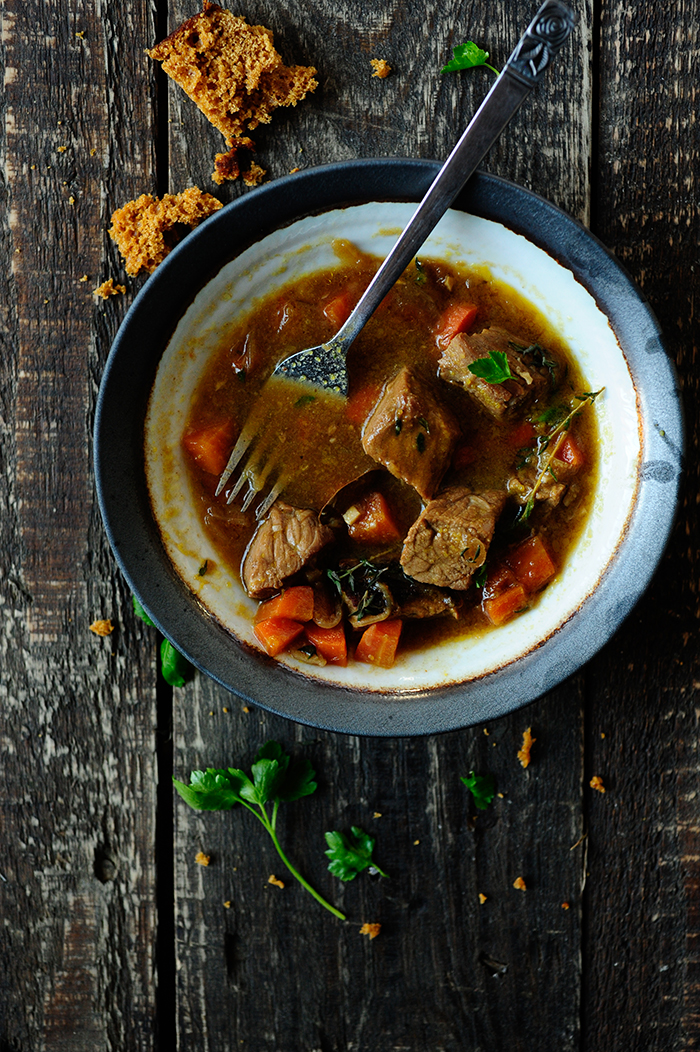 This beef stew with dark beer and gingerbread is a truly mouth-watering meal. It's full of flavor, the beef is incredibly tender with the gingerbread adding a slightly sweet note to the whole dish.  It is the coziest dinner!
Ingredients
800 g beef, cut into 2 cm cubes
3 slices gingerbread
330 ml dark beer, at room temperature
1 L beef broth
4 carrots, cut into cubes
1 onion, cut into thin slices
2 cloves garlic, finely chopped
1 teaspoon grated ginger
2 bay leaves
3 cloves
a few sprigs of thyme
2 teaspoons mustard
1 tablespoon flour
3 tablespoons butter
salt and pepper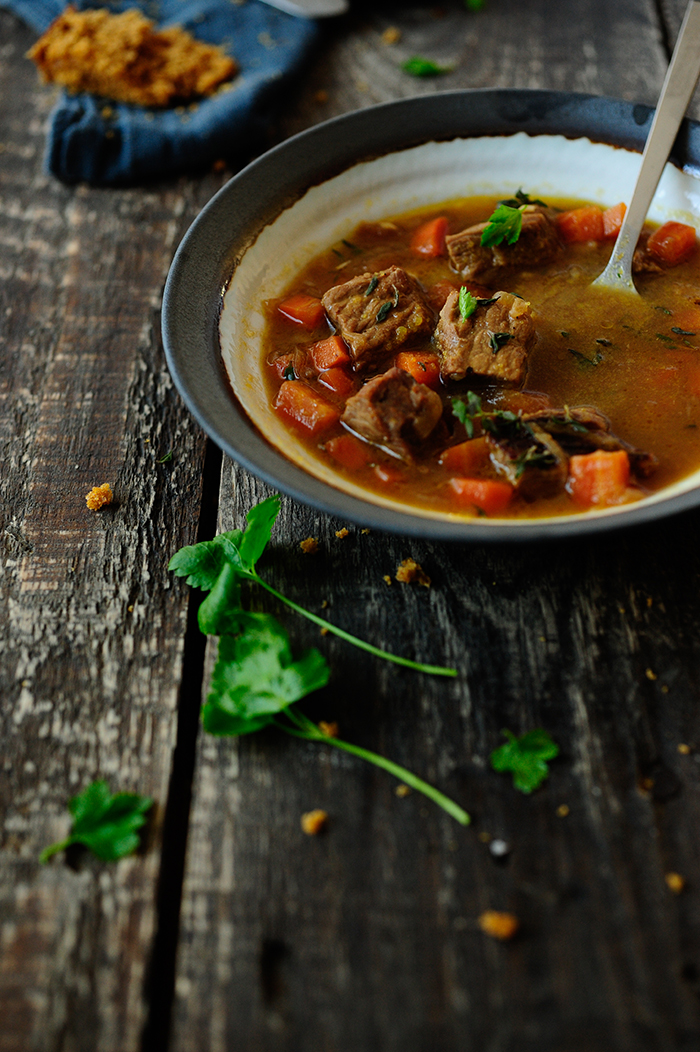 Instructions
Heat the butter in a saucepan, add the meat and fry until golden brown. Add the onion, garlic and ginger, stir and simmer for 5 minutes over medium heat. Then add flour and stir. Pour the beer and boil a few minutes over high heat. Add the broth and bring to a boil. Add carrots, mustard, thyme, cloves and bay leaves. Stir and place the gingerbread on top. Cover with a lid and simmer over low heat for 2,5 hours.
Season with salt and pepper and simmer uncovered for another 30 minutes.
Serve over mashed potatoes or with bread. Enjoy!