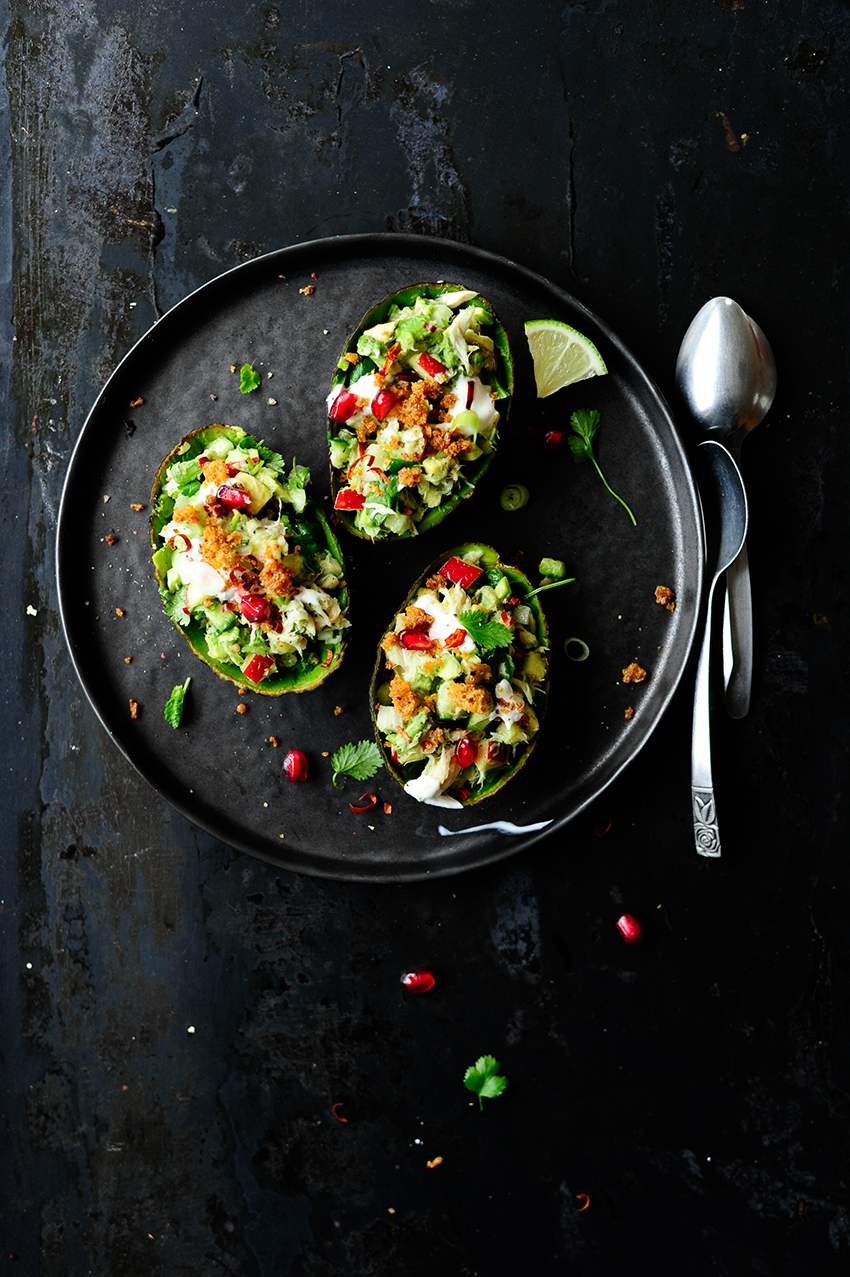 With New Year's Eve just a few days away, I wanted to share this stuffed avocado appetizer, because every celebration needs a really delicious snack. This appetizer is on the lighter side, full of fresh and crunchy veggies, smoked fish and drizzled with yoghurt sauce. I love the combo of avocado with smoked mackerel, it's honestly irresistible, there's so much flavor. This recipe is pretty quick, simple, and easy, I love that it fits in nicely with the upcoming party feeling.
Tip: You can make the filling beforehand and keep stored in the fridge for up 2 days. And the leftovers are great on toast.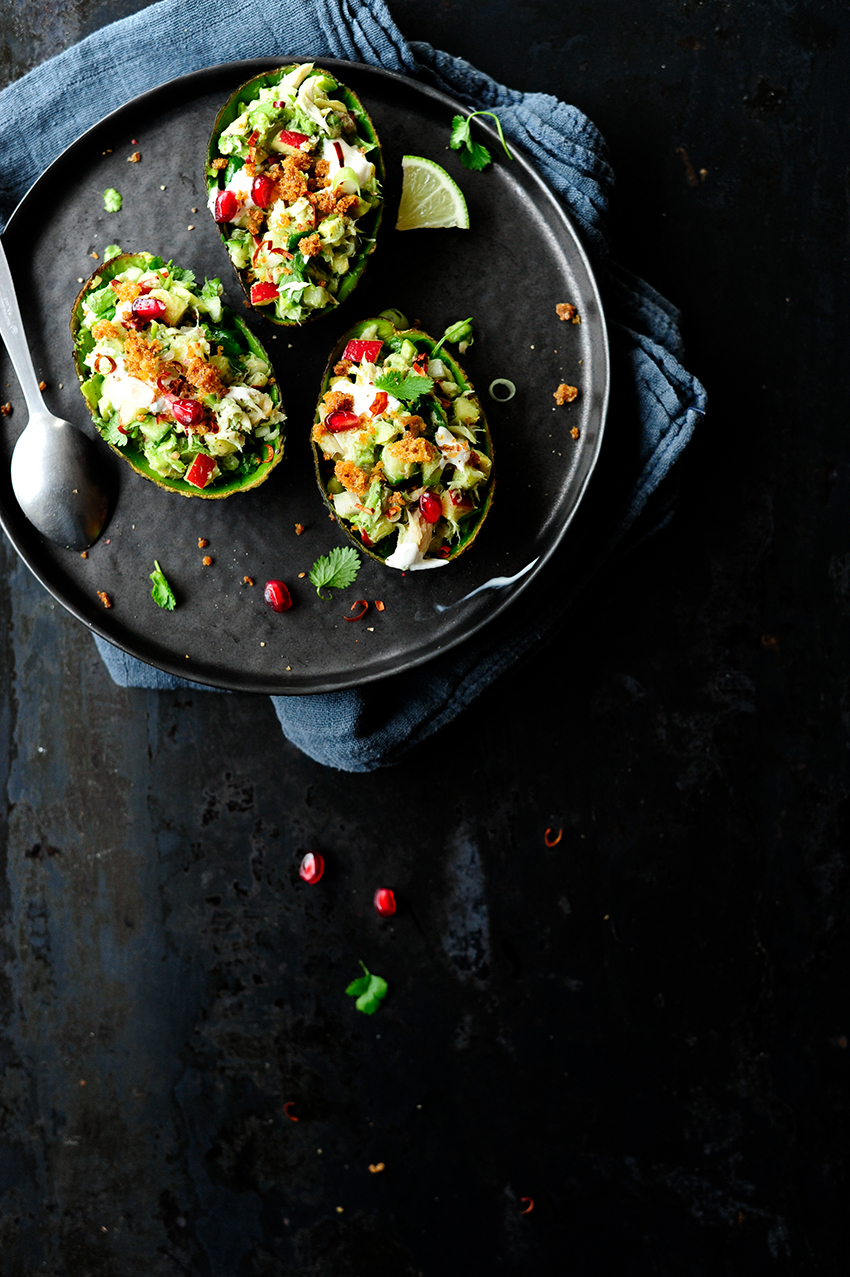 Ingredients
2 ripe avocados
150 g smoked mackerel
1/4 apple, cut into cubes
1/2 red onion, finely chopped
1/5 cucumber, cut into cubes
1/4 fennel, cut into cubes
2 tablespoons extra vierge olive oil
juice from 1/2 lime
1/2 bunch of cilantro, chopped
salt + black pepper
1 teaspoon dried chili flakes
yoghurt sauce
3 tablespoons Greek yogurt
1 clove garlic, crushed and chopped
1 teaspoon lime zest
1 teaspoon lime juice
1 spring onion, finely chopped
salt + black pepper
bread crumble
1 thick slice of bread
1 tablespoon extra virgin olive oil
1 clove garlic, crushed and chopped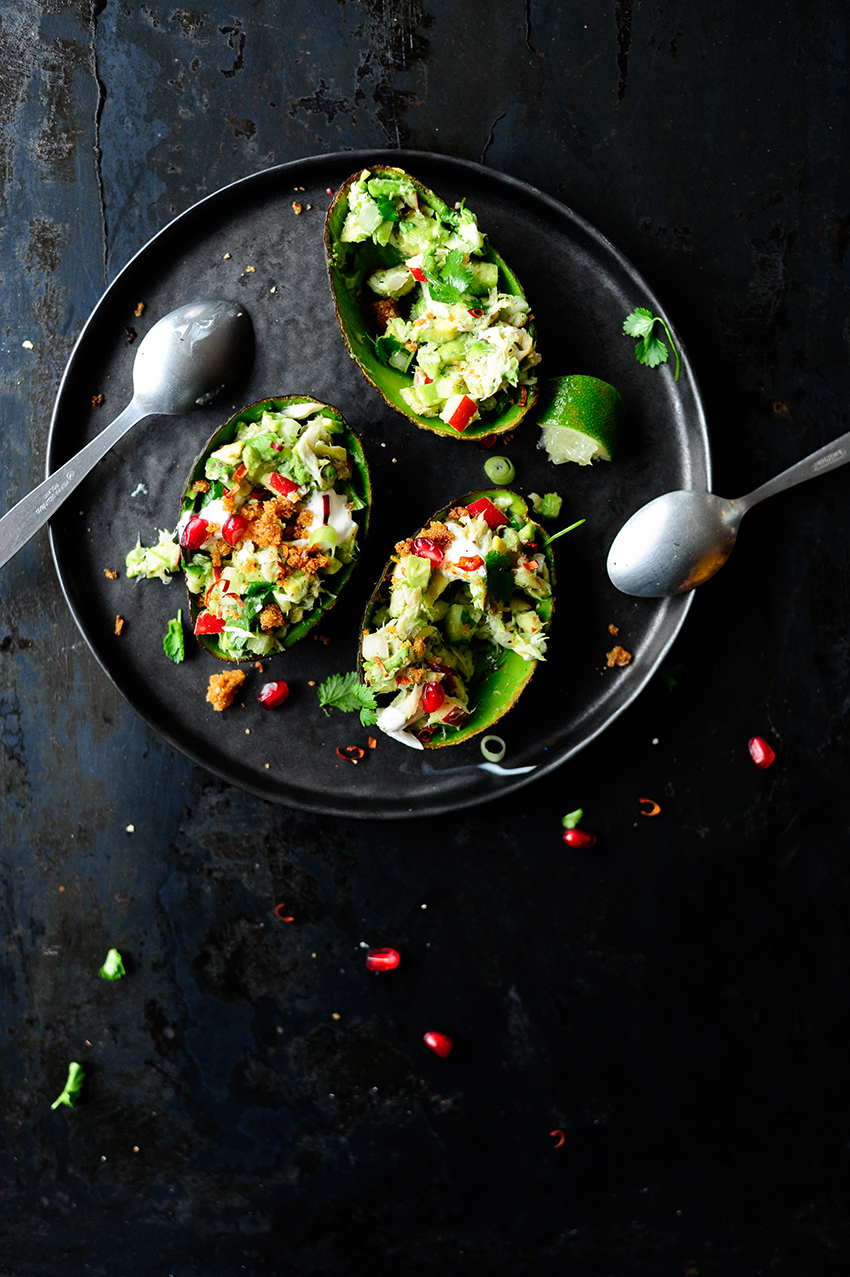 Instructions
Heat the oven to 160°C. Cut the bread into smaller pieces, place in an oven proof pan, combine with garlic and olive oil. Transfer to the oven and bake for 15 minutes.
Cut the avocado in half and remove the pit. Gently scoop the flesh out while taking care that the peel doesn't get damaged. Dice the avocado flesh, put into a bowl and combine with cucumber, fennel, onion, apple and mackerel. Add olive oil, lime juice, chili and cilantro. Season with salt and pepper.
Combine all ingredients for the yoghurt sauce.
Stuff the avocado mixture into avocado boats, serve with yoghurt sauce and crushed bread crumbles.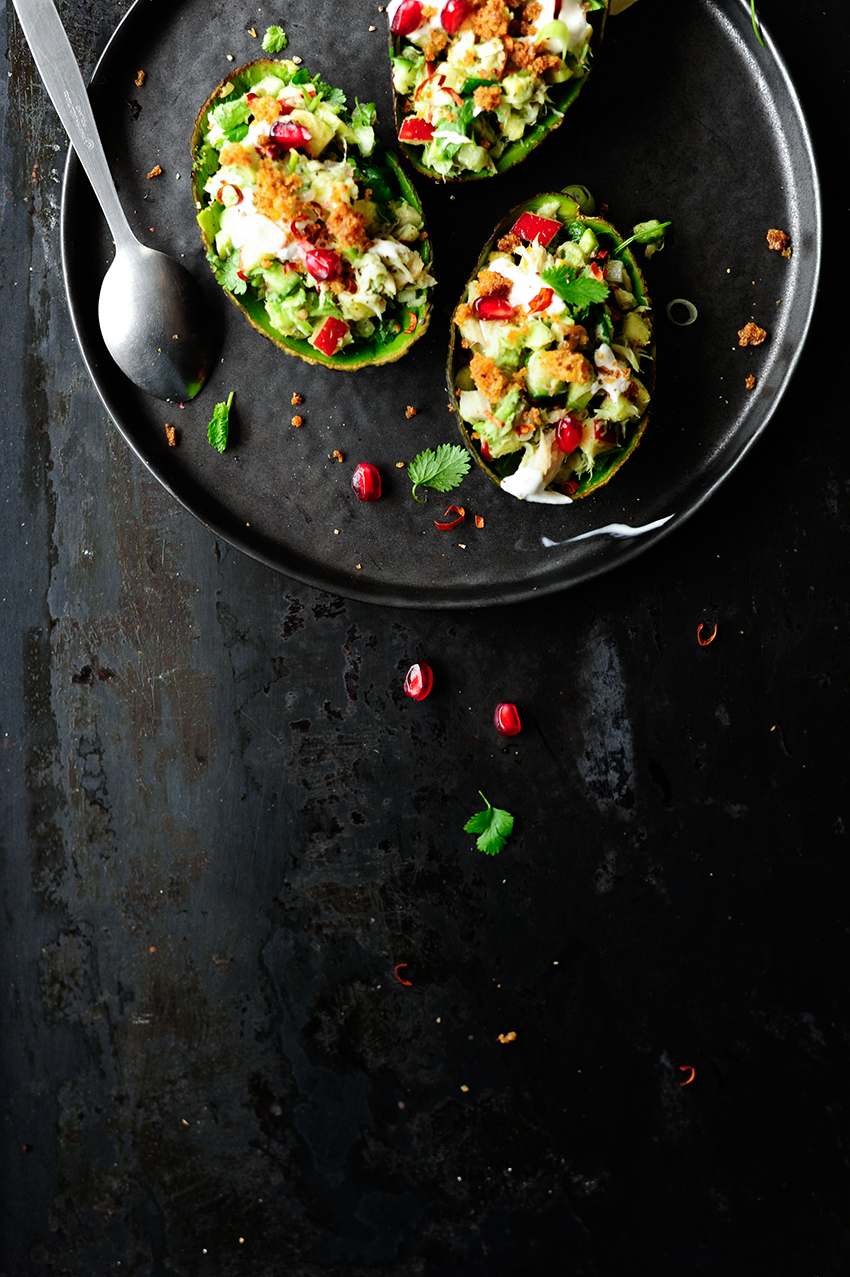 //= __('Print recipe (no photos)', 'servingdumplings' );?> //= __('Print recipe (with photos)', 'servingdumplings' );?>