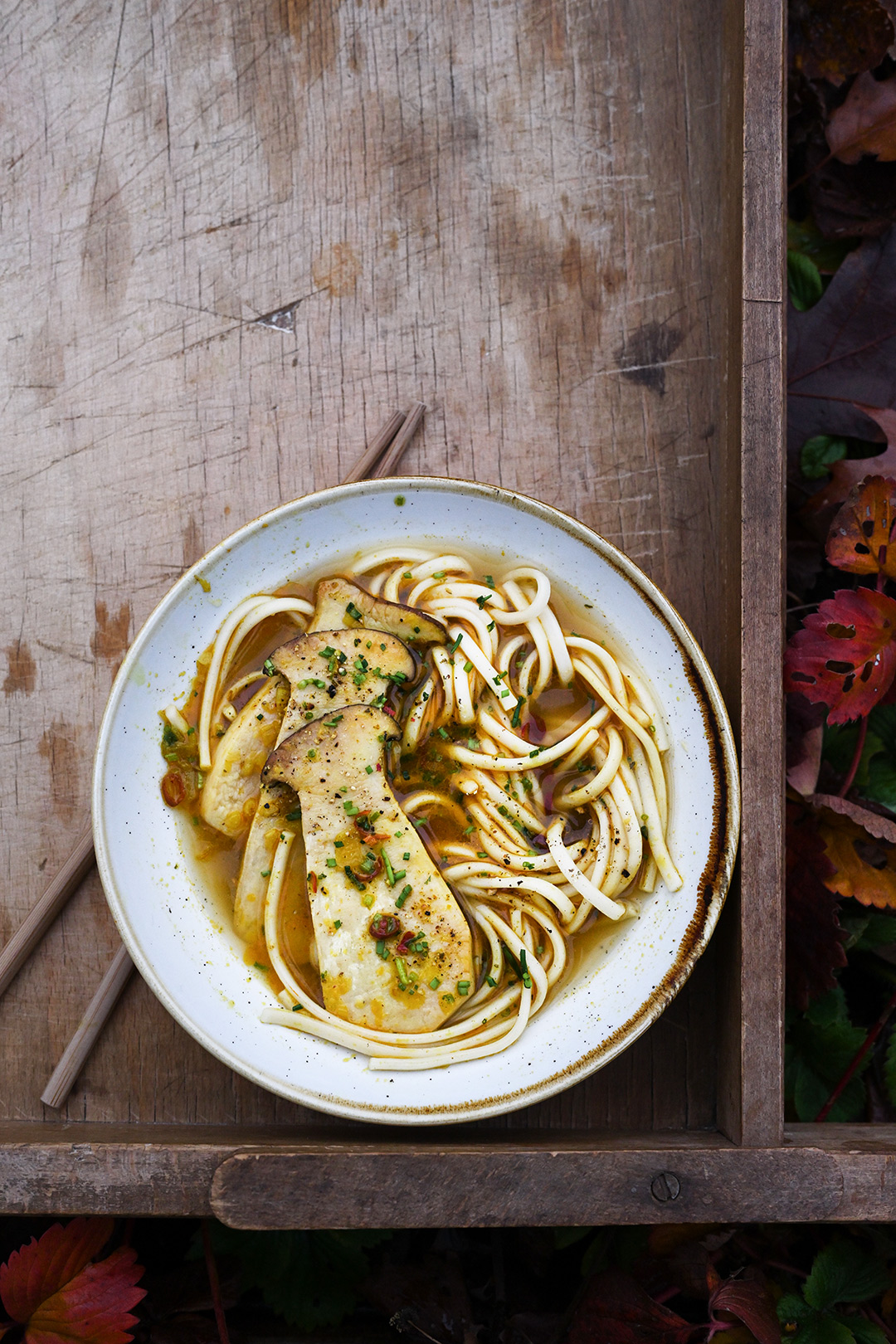 If you have fresh mushrooms, you don't need a lot of other ingredients. Mushrooms already have a wonderful flavor.  You just need to add some additional spices and they will rock your world. So I thought of a warming soup with an Asian touch. With udon noodles and a very essential aromatic broth. I's packed with umami and the whole taste of this addictive broth is built of the aroma of roasted spices.
Roasting spices is not something that you want to rush, so avoid using high heat and roast them slowly on medium heat. You want to heat your spices gently so that they release the oils and warm up deep into their center while not burning the outer edges.
So, shall we start?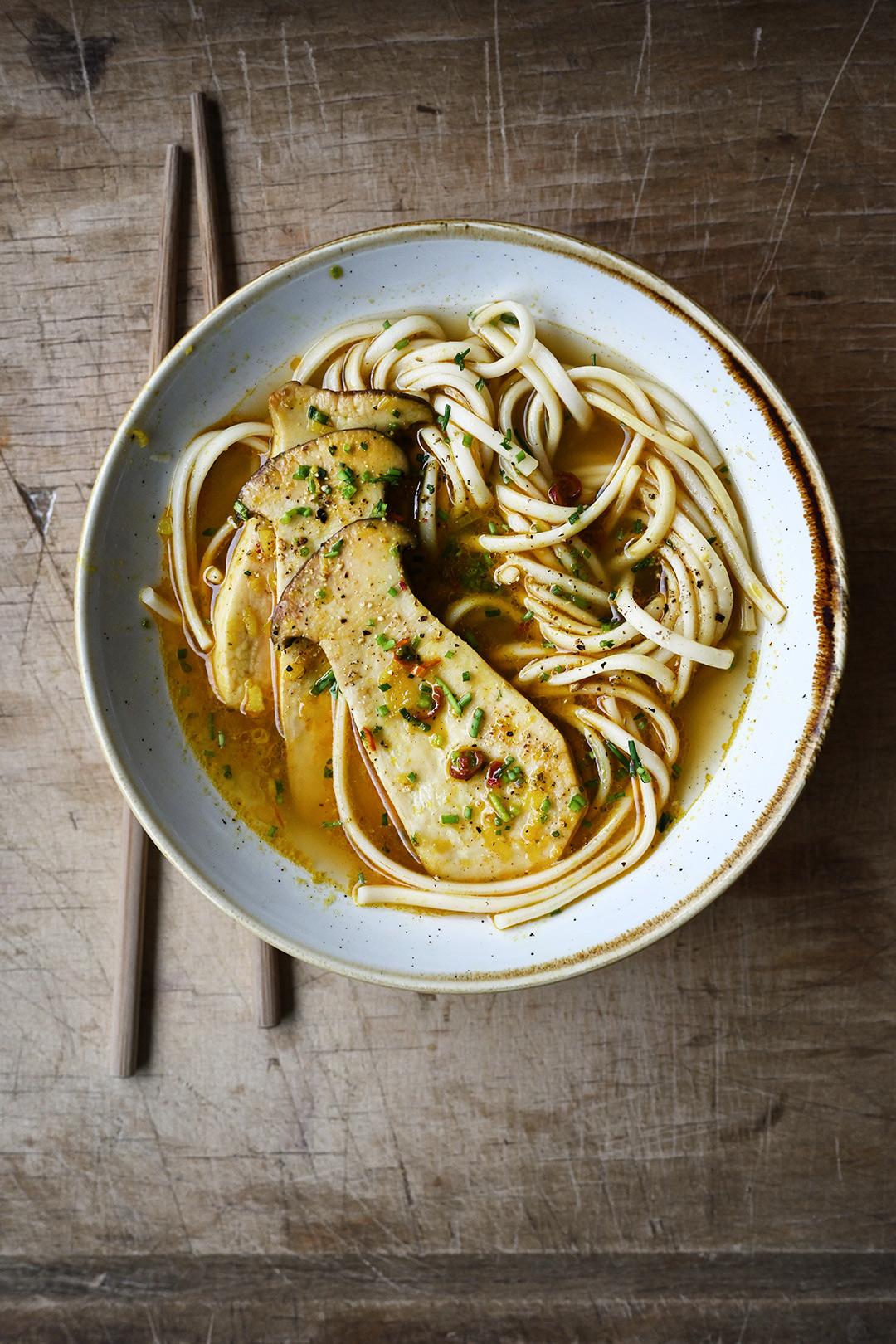 Ingredients
roasted spices
1/2 tsp sichuan pepper
1/2 tsp coriander powder
1/2 tsp cumin powder
1/2 tsp turmeric
soup
1 tbsp vegetable oil
2 garlic clove, finely chopped
1 shallot, finely chipped
1 tsp freshly grated ginger
1 tbsp soy sauce
500 ml dashi or vegetable broth
1 tbsp miso
sea salt + black pepper to taste
to finish
150 g King oyster mushrooms, cut into slices
2 tbsp vegetable oil
100 g udon noodles
chopped chives
chili flakes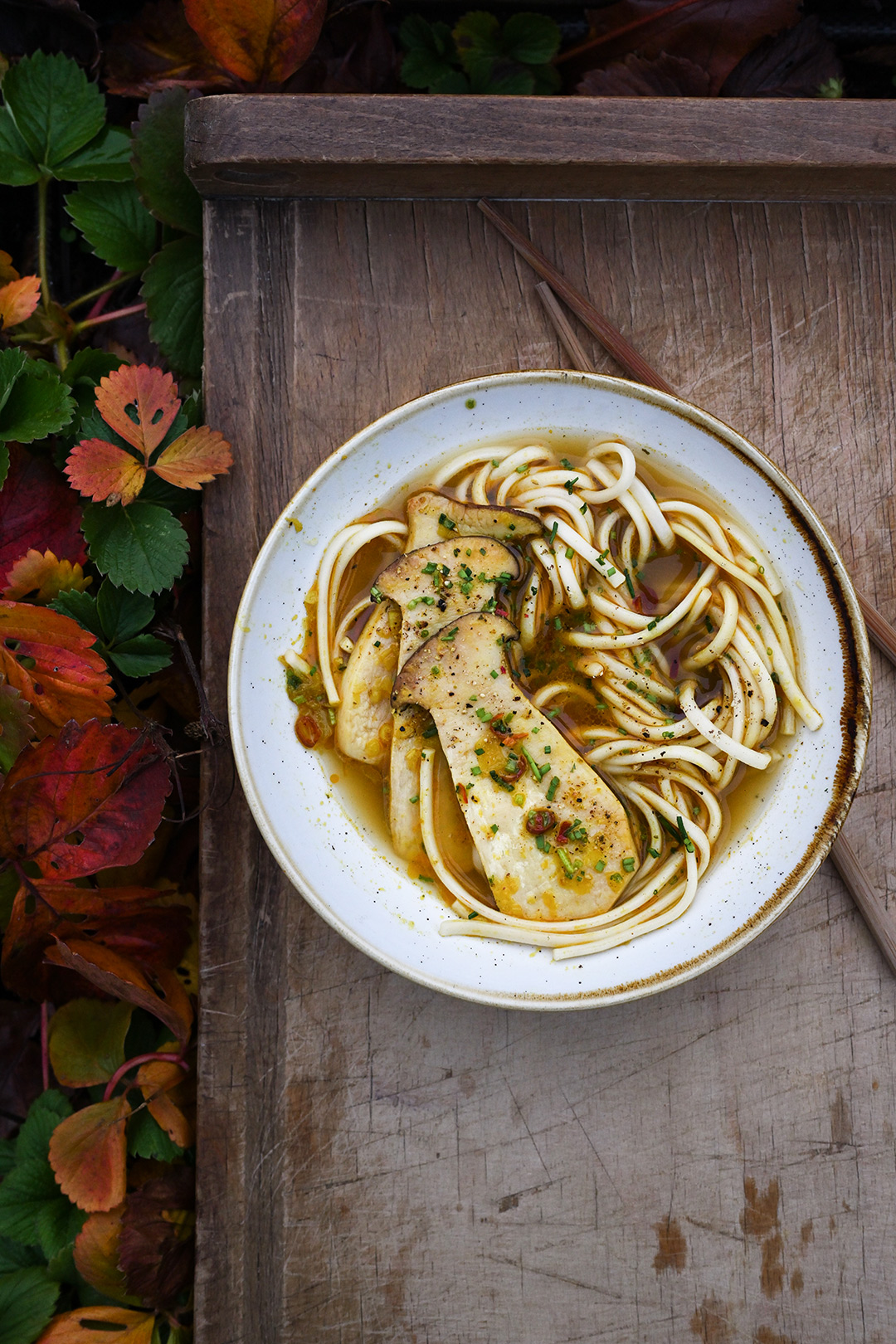 Instructions
Heat a heavy skillet on medium heat, add the spices and roast them slowly. Put them on a plate to cool.
In a large saucepan, heat the oil, add the shallot, garlic and ginger. Cook until soft, add the roasted spices, broth, miso and soy sauce. Bring to a boil, cover and simmer for 10 minutes. Season with salt and pepper to taste.
Heat the oil in a skillet, add the mushrooms and place them side by side. Cook, without moving, until browned on one side, about 2 minutes. Flip and cook another 2 minutes or until golden brown. Season to taste with salt and black pepper.
Bring a large pot of salted water to a boil. Add the udon noodles and cook according to package directions, drain.
Divide the noodles among two bowls, add the mushrooms and pour the broth. Serve with chopped chives and chili flakes. Eat!