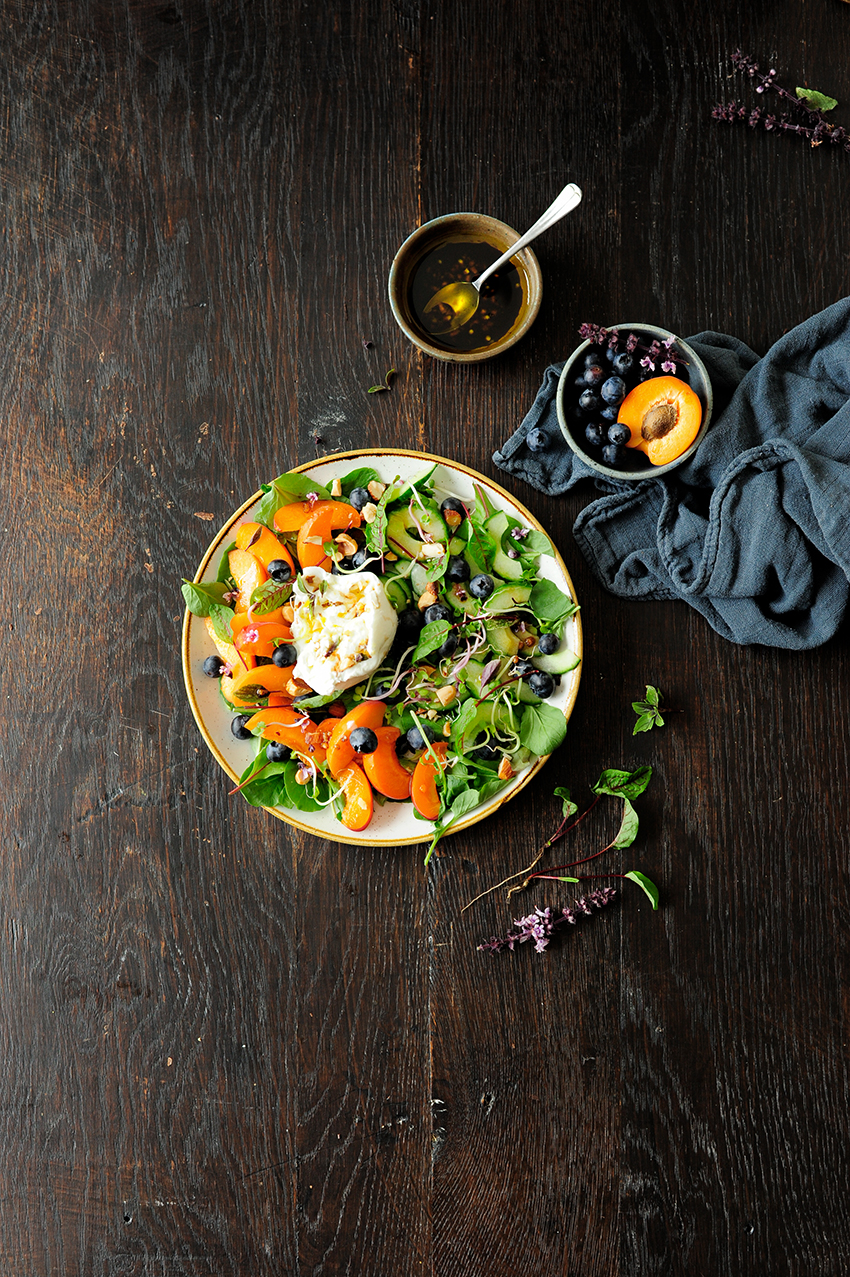 This salad combines creamy burrata cheese and young lettuce leaves with sweet blueberries, juicy apricots, crispy cucumber and a tangy-sweet vinaigrette.
Intensely aromatic, spicy and sweet, juicy and crispy. Perfect for lunch or dinner, preferably with a baguette toasted with garlic oil. A perfect inspiration for the rest of this year's warm days.
Tip: Nectarines, peaches or plums could take the place of apricots. Add arugula for a more peppery taste or sorrel, which has a hint of lemon and makes a surprising addition with an exquisite accent.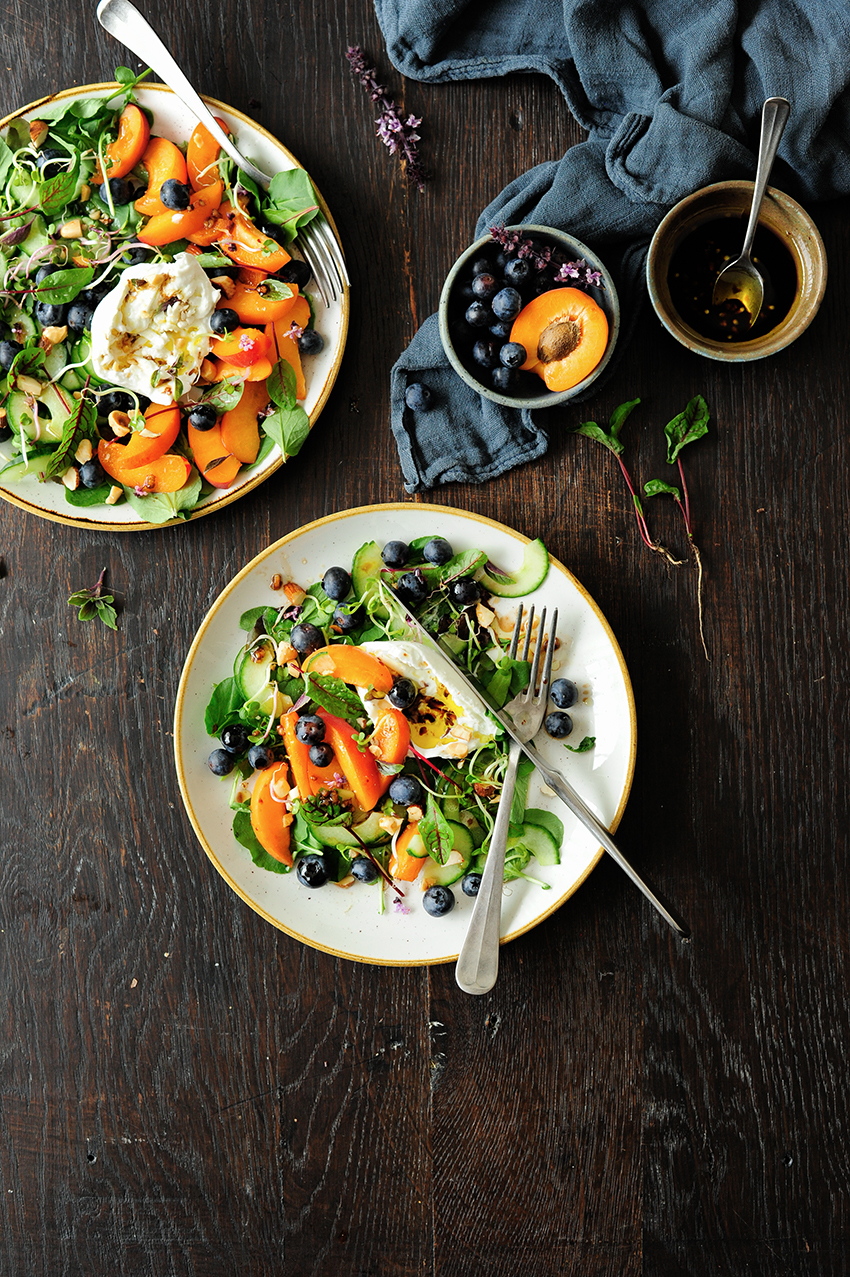 Ingredients
100 g  baby lettuce mix
1/2 cucumber, cut lengthwise in half and then into thin slices
a handful of micro greens
4 apricots, cut into small pieces
100 g blueberries
thai basil
4 tablespoons roasted almonds, finely chopped
1 ball of burrata cheese
honey vinaigrette
5 tablespoons extra vierge oil
1 tablespoon lemon juice
1 tablespoon honey
1 clove garlic, pressed
1 tablespoon balsamic vinegar
salt + black pepper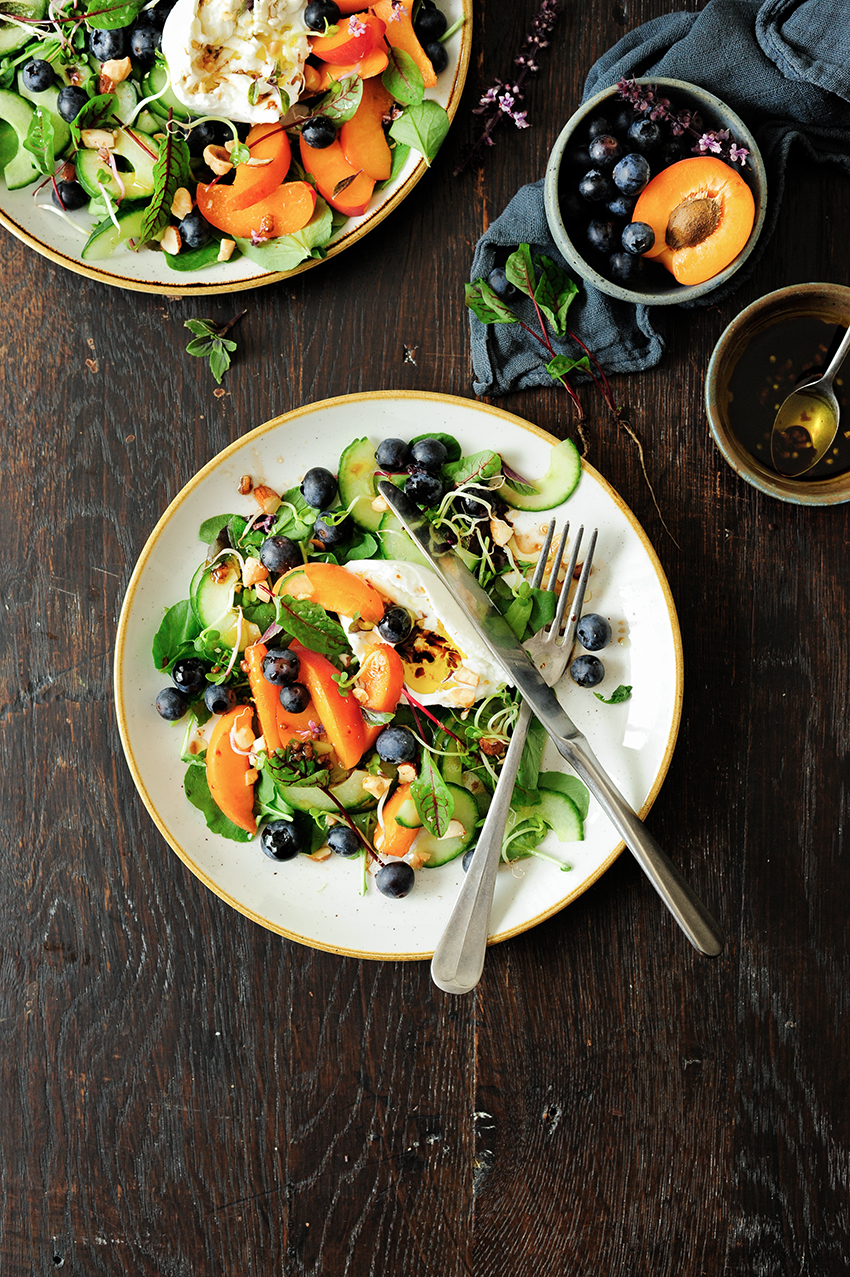 Instructions
Combine the ingredients for the vinaigrette.
Arrange the salad greens on two plates and top with cucumber, apricots and blueberries. Using your fingers, tear the cheese in two, arrange in the middle of the plates. Sprinkle with micro greens, roasted almonds and basil leaves. Serve with honey vinaigrette. Enjoy!