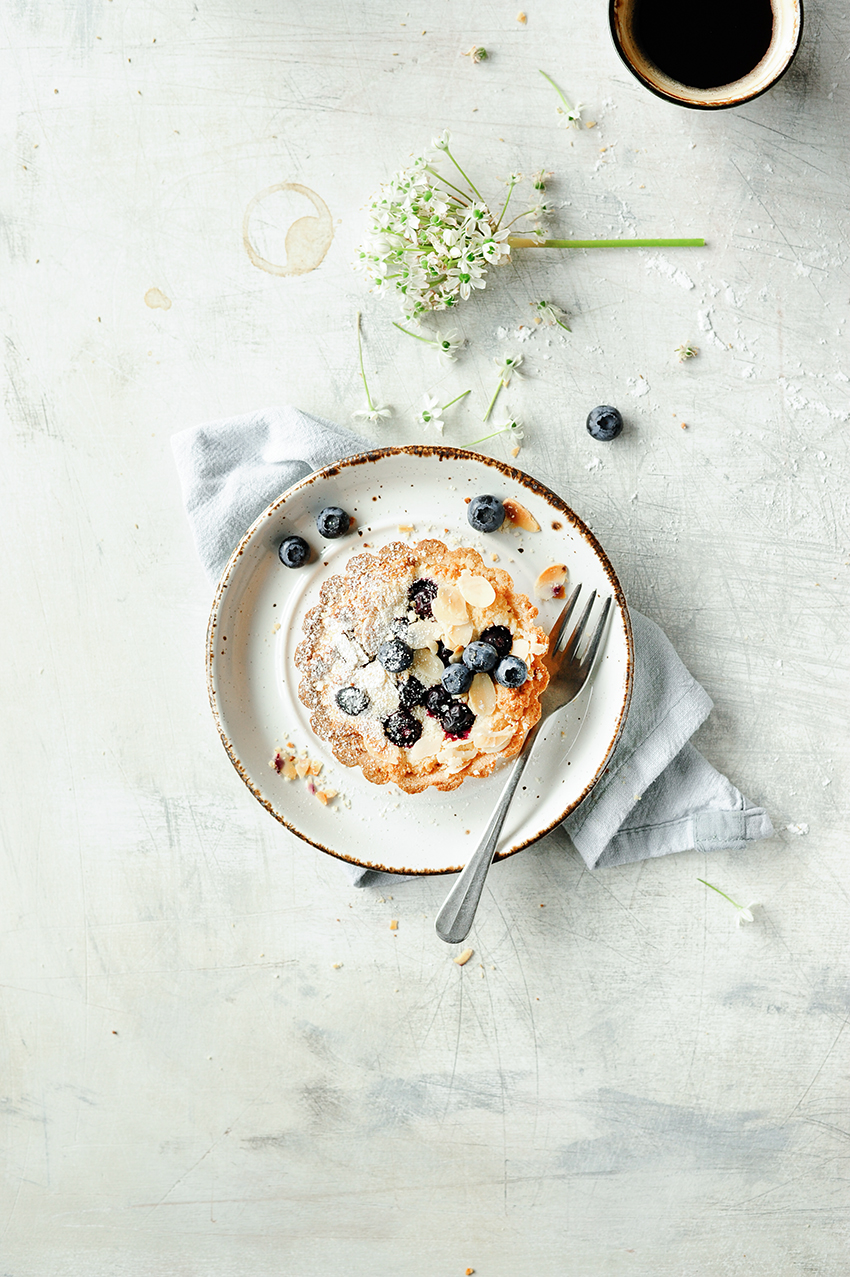 Mini tarts with an almond shortbread crust, a moist almond filling and blueberries. They're  so delicious, because almonds and blueberries make a perfect duo! The tarts are gluten-free and stay crunchy and tasty for a few days. Amazing with coffee and highly addictive!
Ingredients
crust
90 g ground almonds
40 g  potato starch
60 g cold butter
1 small organic egg
40 g icing sugar
10 g vanilla sugar
pinch of salt
almond filling
150 g ground almonds
125 g sugar
100 g butter, at room temperature
30 g potato starch
1 organic egg
1/2 teaspoon vanilla extract
1/2 teaspoon grated lemon peel
100 g blueberries
2 tablespoons almond flakes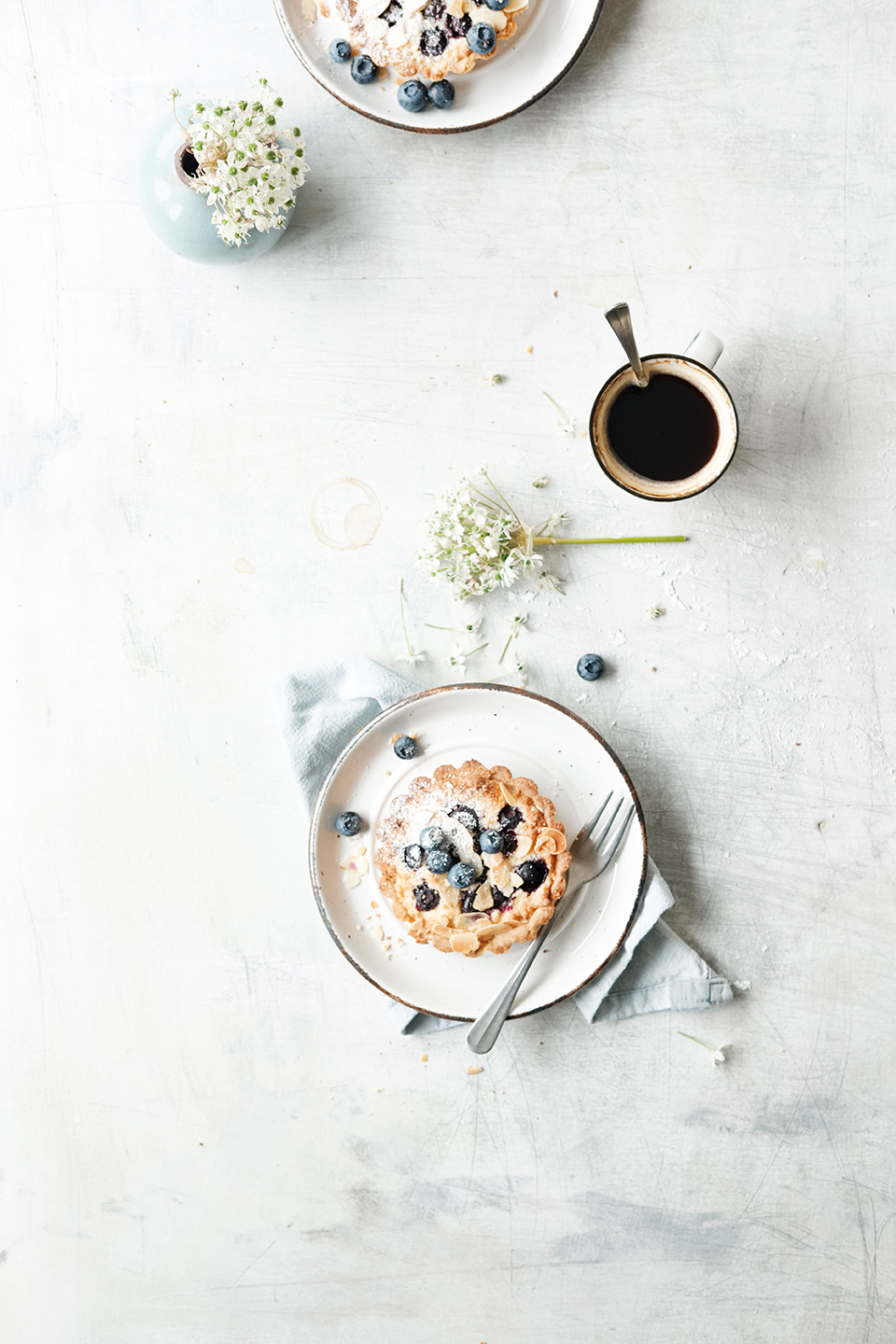 Instructions
In a large bowl, stir the butter with sugar and salt. In a separate bowl, whisk the egg, add to the bowl with the butter, add grated almonds and potato starch.  Knead the dough. Refrigerate for 30 minutes.
In a large bowl, whisk the egg. Combine with butter, sugar, ground almonds, potato starch, vanilla and lemon zest.
Remove the dough from refrigerator, roll out and cut circles with a diameter slightly larger than the tart pans. Press them into buttered mini pans. Prick with a fork, spread with almond filling, sprinkle with blueberries and almond flakes.
Place on a cookie sheet and bake for 30-35 minutes at 180°C or until lightly golden. Remove from the oven and let cool before removing tarts from pans. Enjoy!