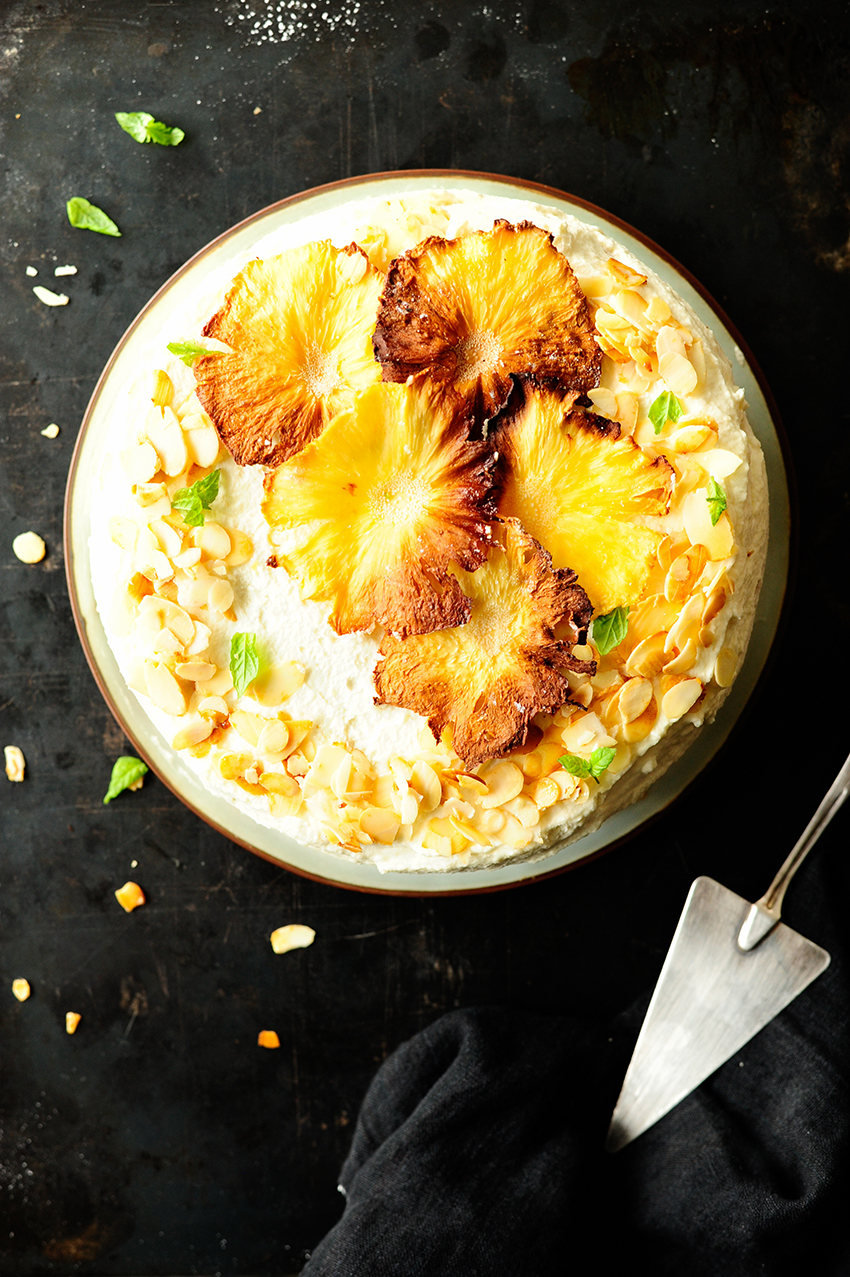 Almond cake layered with caramelized pineapple and white chocolate cream, topped with dried pineapple slices. Make this cake for dessert, Valentine's Day or birthday. Whatever you want to do, just try it!
This almond cake is soft and moist, goes perfectly with the juicy caramelized pineapple and the airy whipped cream combined with white chocolate and sparkling wine.
So, if you are looking for a simple, fun, delicious and impressive dessert, then this is the cake, really:)
Ingredients
almond cake
60 g flour
60 g ground almonds
100 g sugar
120 g butter at room temperature
2 organic eggs
2 teaspoons baking powder
cream
500 ml heavy cream
120 g white chocolate
3 tablespoons sparkling wine
caramelized pineapple
3/4 pineapple
1 tablespoon butter
2 tablespoons sugar
dried pineapple
1/4 pineapple
1 tablespoon sugar
also
3 tablespoons almond flakes
mint leaves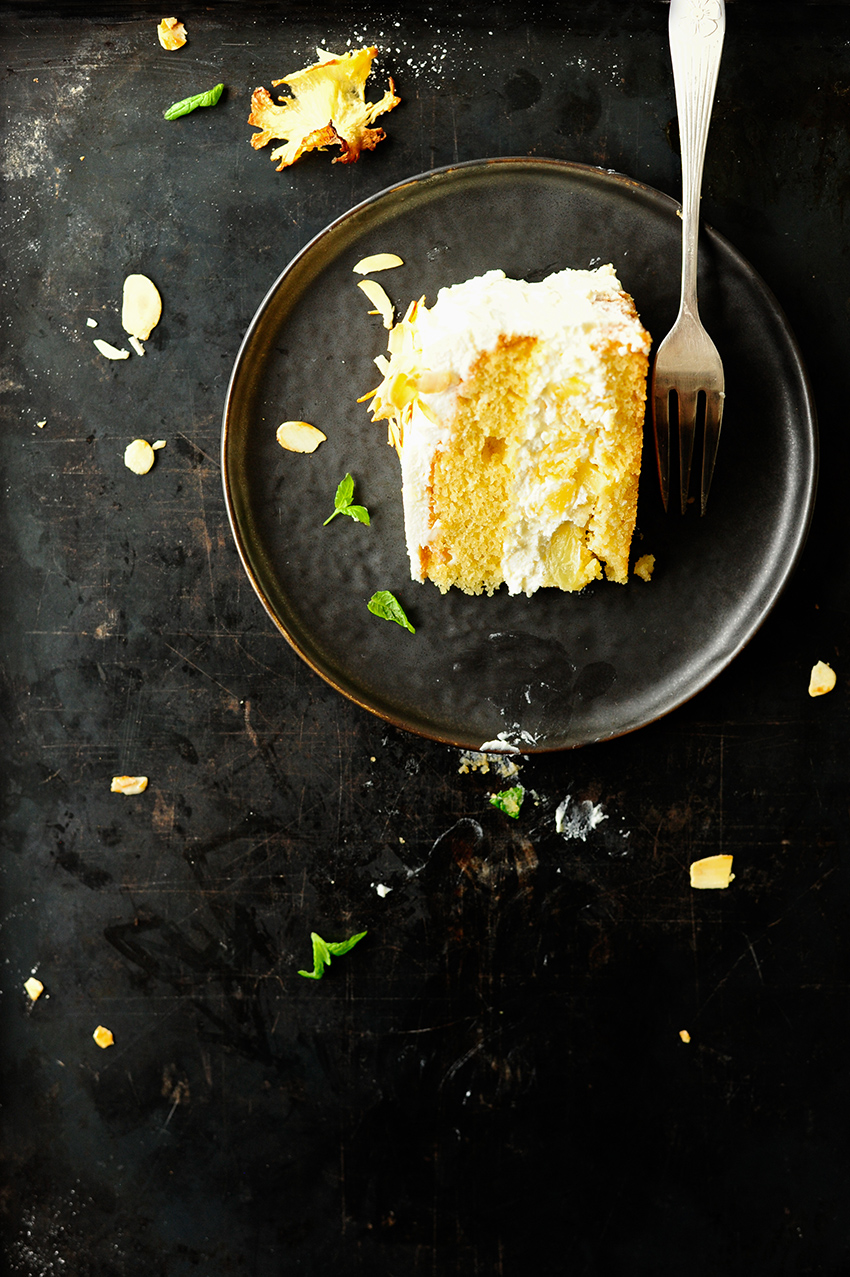 Instructions
Grease a 18 cm springform pan with butter and dust with flour.
In a large bowl, beat the butter and sugar. Add the eggs and gradually add flour, stirring constantly. Pour the batter into the pan and bake for 40 minutes at 160°C. Allow to chill completely and then cut the cake into two layers.
Peel 1/4 pineapple and cut into thin slices. Place on a baking plate lined with parchment paper, sprinkle with sugar and let dry in the oven for 20 minutes at 160°C. Lower the temperature to 100°C and dry for another 20 minutes.
Peel 3/4 pineapple, remove the center core and cut into cubes. Heat the butter and sugar in a skillet, add the pineapple and caramelize on high heat until lightly browned.
Melt the chocolate in a warm water bath with 50 ml cream. Whip the remaining cream until it reaches the consistency of yogurt, then add the melted chocolate and sparkling wine. Beat until stiff.
Spread the caramelized pineapple and 1/3 of the white chocolate cream on the bottom of the almond cake. Place the second layer and spread the rest of the cream on top and sides. Sprinkle with with roasted almond flakes, garnish with the dried pineapple and mint leaves. Enjoy!