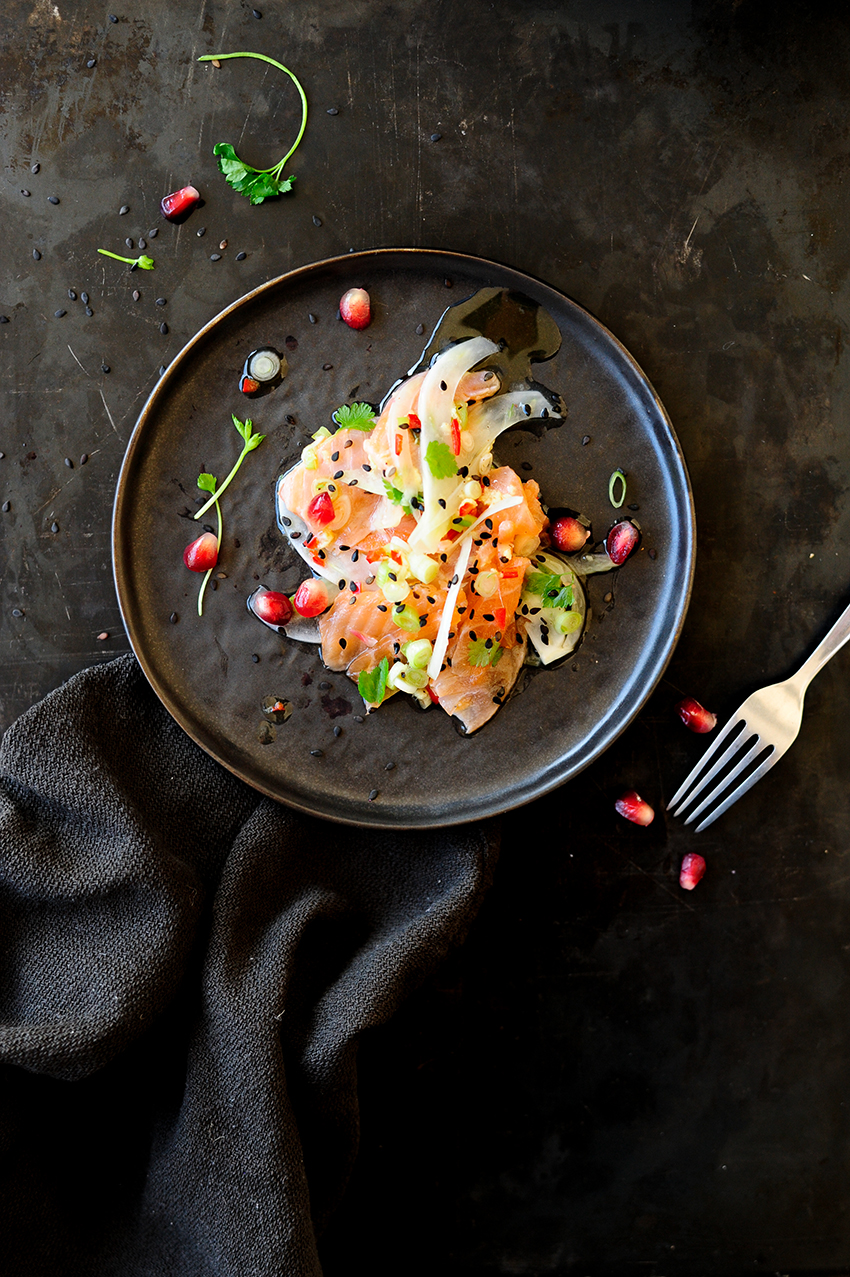 Wspaniała przekąska z surowej ryby z orientalną nutą, idealna na zakończenie roku. Jest to jedno z moich ulubionych dań; jest lekkie, kolorowe i bardzo szybkie do zrobienia. Uwielbiam łososia, także było to dla mnie oczywiste żeby go użyć, ale możecie także spróbować ceviche z okoniem morskim. Lecz w tej potrawie wszystko zależy od marynaty, jest to połączenie ostrej papryczki z kwaskową limonką i imbirem. Tyle doskonałych świeżych smaków!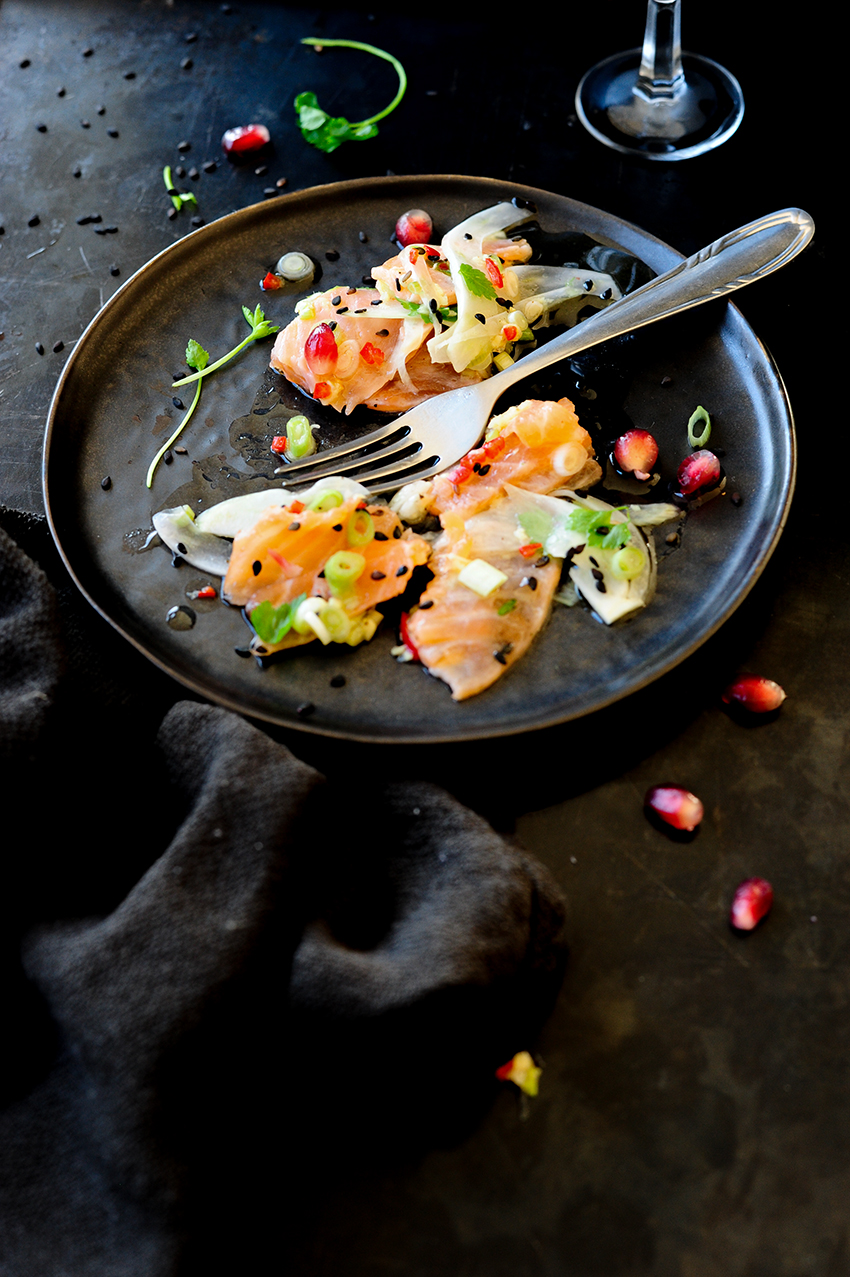 Potrzebujesz
400 g surowego łososia
1 bulwa fenkułu
marynata
sok z 1 limonki
6 cebulek dymek, drobno posiekanych
1 ząbek czosnku, drobno posiekany
1 czerwona papryczka, drobno posiekana
1 łyżeczka startego imbiru
50 ml oleju z oliwek
1 łyżka sosu sojowego
sól i pieprz czarny
dodatkowo
pestki z granatu
1 łyżka ziaren czarnego sezamu
4 łyżki posiekanej kolendry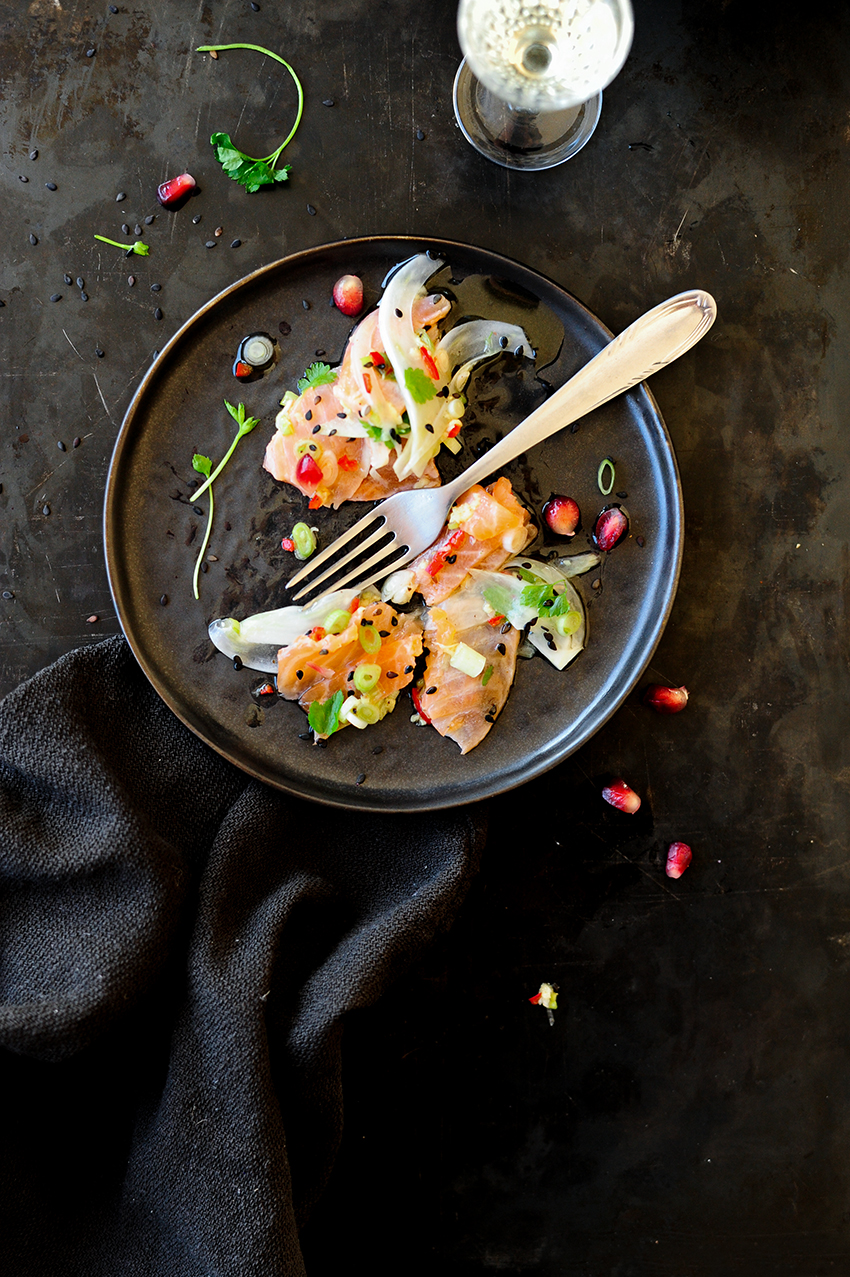 Przygotowanie
Wszystkie składniki na marynatę razem wymieszać.
Usunąć ości z łososia i pokroić pod kątem na bardzo cienkie plastry używając ostrego noża.
Plastry łososia ułożyć na talerzach i skropić marynatą, odstawić na 10 minut do lodówki.
Bulwę fenkułu pokroić na bardzo cienkie plastry. Następnie wyjąć rybę z lodówki i delikatnie wymieszać z fenkułem.
Posypać pestkami granatu, kolendrą i czarnym sezamem. Smacznego!