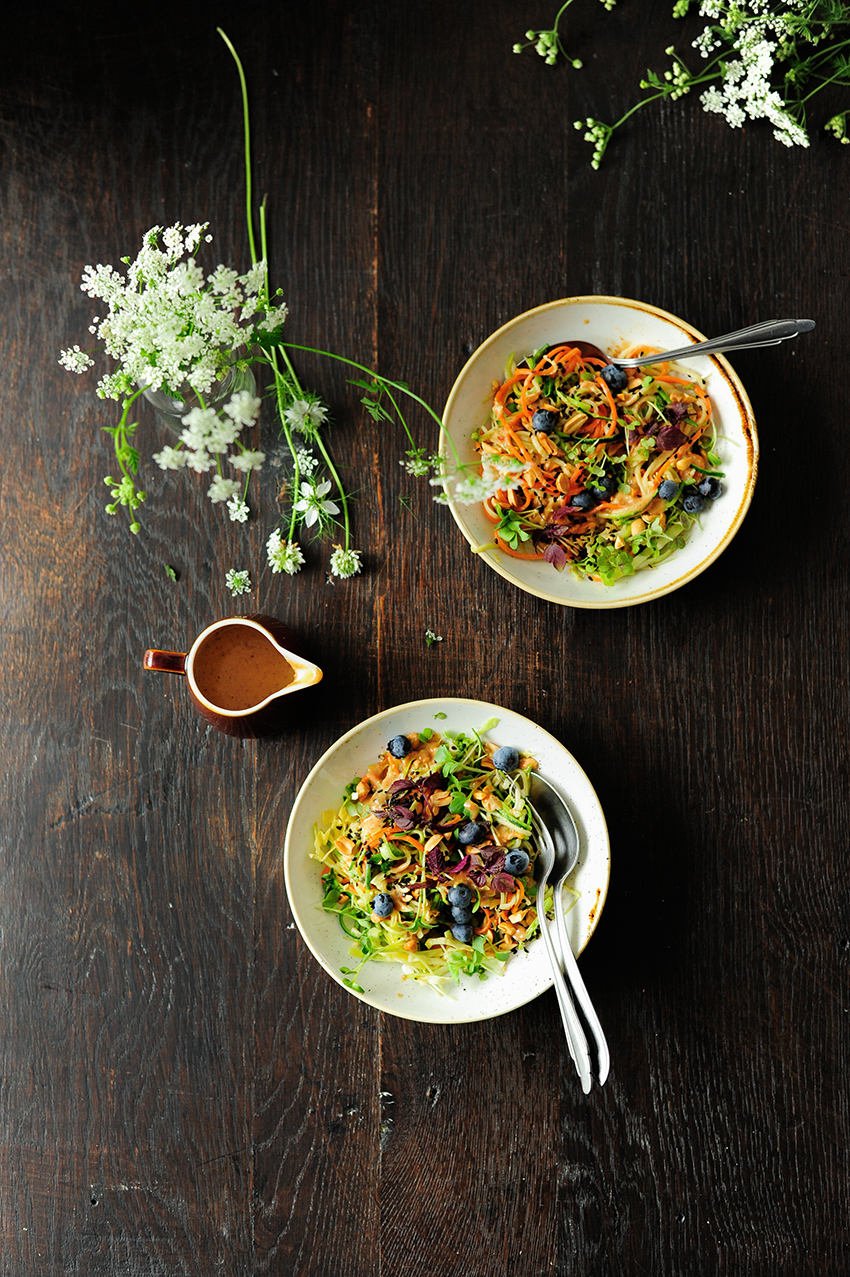 Nigdy wcześniej nie uwielbiałam sałatek tak bardzo jak takiej w tej chwil. Jej tekstury przypominają makaron, a jej smak mnie uszczęśliwia. TO jest mój rodzaj sałatek. 
Ta sałatka jest łatwa i satysfakcjonująca, znajdziecie w niej krótko duszony makaron z cukinii i marchewki wzbogacone posiekaną młodą kapustą, niesamowitym sosem z tahini i garścią prażonych orzeszków ziemnych. To zdrowy, pełen warzyw posiłek, który nie zajmie Wam więcej niż 15 minut.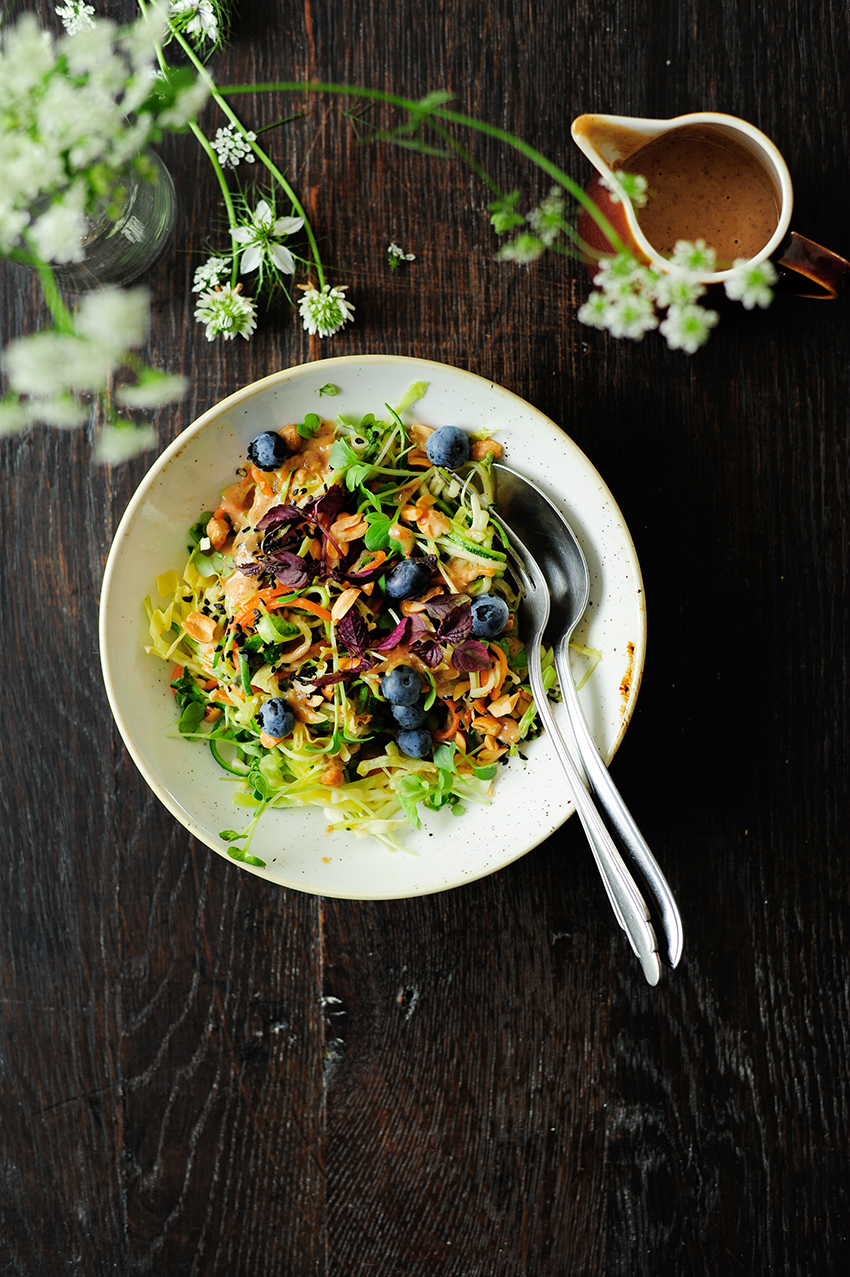 Potrzebujesz
1 cukinia, przepuszczona przez tarkę spiralną
1 marchew, przepuszczona przez tarkę spiralną
1/4 małej młodej kapusty, cienko posiekanej
spora garść mikro zieleniny
4 łyżki borówek
2 łyżki oleju roślinnego
sól + pieprz czarny
sos z tahini
1 łyżka tahini
2 łyżki masła orzechowego
6 łyżek wody
2 łyżki sosu sojowego
1 łyżka syropy z agawy
2 łyżki oleju sezamowego
2 ząbki czosnku, zmiażdżone
1 łyżeczka startego imbiru
1/2 łyżeczki sosu sambal
2 łyżki soku z cytryny
prażone orzechy ziemne
4 łyżki posiekanych orzechów ziemnych
1 łyżka ziaren sezamu
1 łyżeczka ziaren kolendry, zmiażdżonych
1/4 łyżeczki soli
Przygotowanie
Na większej patelni rozgrzać olej, dodać cukinię i marchew. Smażyć przez ok. 3 minuty od czasu do czasu mieszając aż warzywa zmiękną. W międzyczasie doprawić pieprzem oraz szczyptą soli.
Orzeszki ziemne wymieszać z kolendrą, sezamem, kolendrą i solą. Prażyć przez ok. 4 minuty na suchej patelni.
W między czasie włożyć wszystkie składniki na sos do miseczki i zmiksować.
Gotową cukinię i marchew wymieszać z kapustą, mikro zieleniną i sosem. Posypać prażonymi orzeszkami i borówkami, smacznego!