Mac and Cheese czy Makaron Ramen z Serem? Zdecydowanie nie mogę wybrać. Ale jeśli uwielbiasz ramen, to polubisz tę azjatycką wersję.
Sprężysty makaron ramen w kremowej, maślanej i lekkiej zupie serowej, zrobionej z łagodnego sera cheddar i czosnku. Koniecznie podane z posiekanym szczypiorkiem i olejem z chili.
Łatwe, szybkie, gotowe w 15 minut. Zupa serowa wraz z jajkiem otula makaron i pogłębia jego smak.
Szybki sposób na poprawę humoru.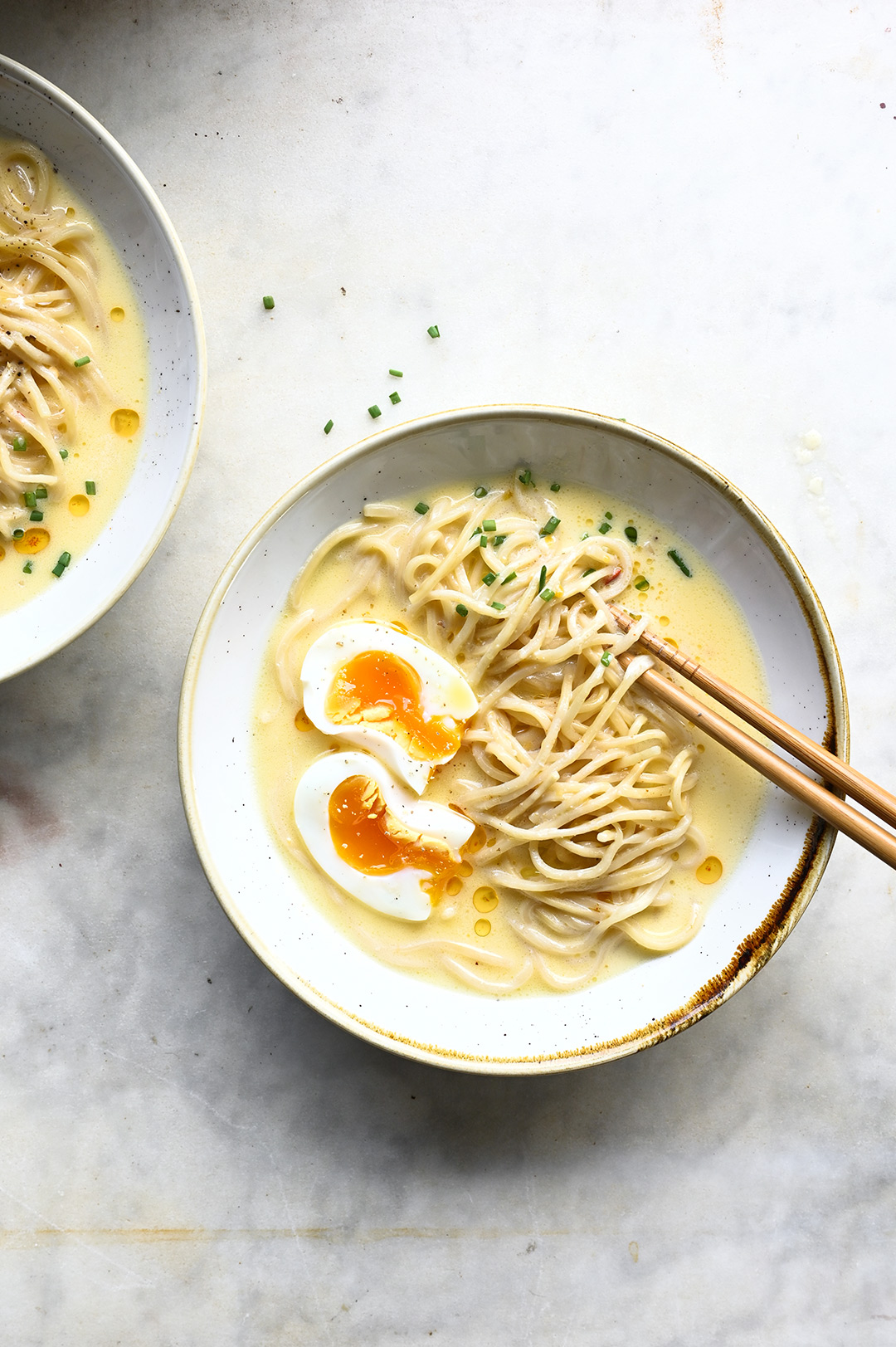 Zostańmy w kontakcie! Zapisz się na mój bezpłatny  NEWSLETTER, by otrzymywać powiadomienia o najnowszych przepisach.
Co potrzebujesz
250 g makaron ramen
80 g kremowego serka topionego
50 g łagodnego sera cheddar
250 ml bulionu warzywnego lub dashi
2 łyżki oleju rzepakowego
2 łyżki masła
1 łyżka sosu sojowego
1 łyżka sosu ostrygowego
2 łyżeczki czosnku w proszku, lub więcej, jeśli naprawdę kochasz ten smak
1/2 łyżeczki imbiru w proszku
1/2 łyżeczki pieprzu cayenne
sól morska + czarny pieprz
+ 2 jajka na miękko, olej chili, szczypiorek do podania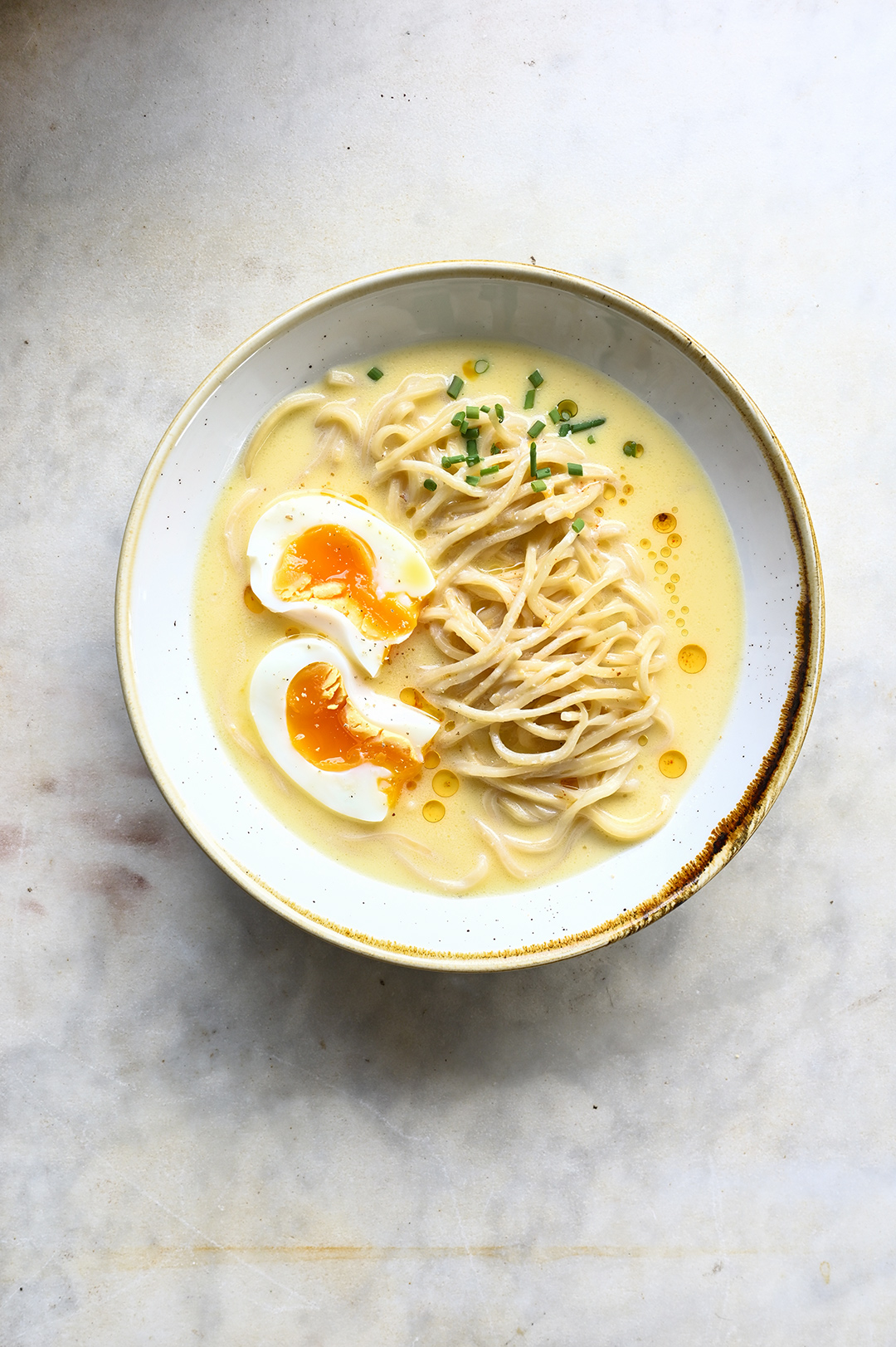 Jak zrobisz
Makaron ramen ugotować zgodnie z instrukcją. Odcedzić.
W średnim garnku, podgrzać olej i masło. Dodać czosnek w proszku i imbir, wymieszać i dodać bulion. Doprowadzić do wrzenia. Dodać ser topiony i cheddar oraz sos sojowy, ostrygowy, pieprz cayenne i pieprz czarny. Wymieszać, aż ser całkowicie się roztopi. Doprawić solą i pieprzem do własnego smaku.
Makaron ramen rozdzielić pomiędzy miskami, wlać rosół serowy. Dodać jajka, podać z szczypiorkiem i olejem chili. Smacznego!
Jeśli wypróbujesz ten przepis, zostaw proszę komentarz poniżej lub oznacz mnie @anna_s_table na swoim profilu Instagram'a, chętnie tam zajrzę.