Deze salade combineert romige burrata kaas en jonge slablaadjes met zoete bosbessen, sappige abrikozen, knapperige komkommer en een pittige honingvinaigrette.
Intens aromatisch, licht pikant en zoet, sappig en knapperig, perfect als lunch of diner, bij voorkeur met een stukje stokbrood geroosterd met look en olijfolie. Perfecte inspiratie voor de warme dagen.
Tip: Abrikozen kunnen vervangen worden door nectarinen, perziken of pruimen.
Voeg rucola toe voor een pittigere smaak .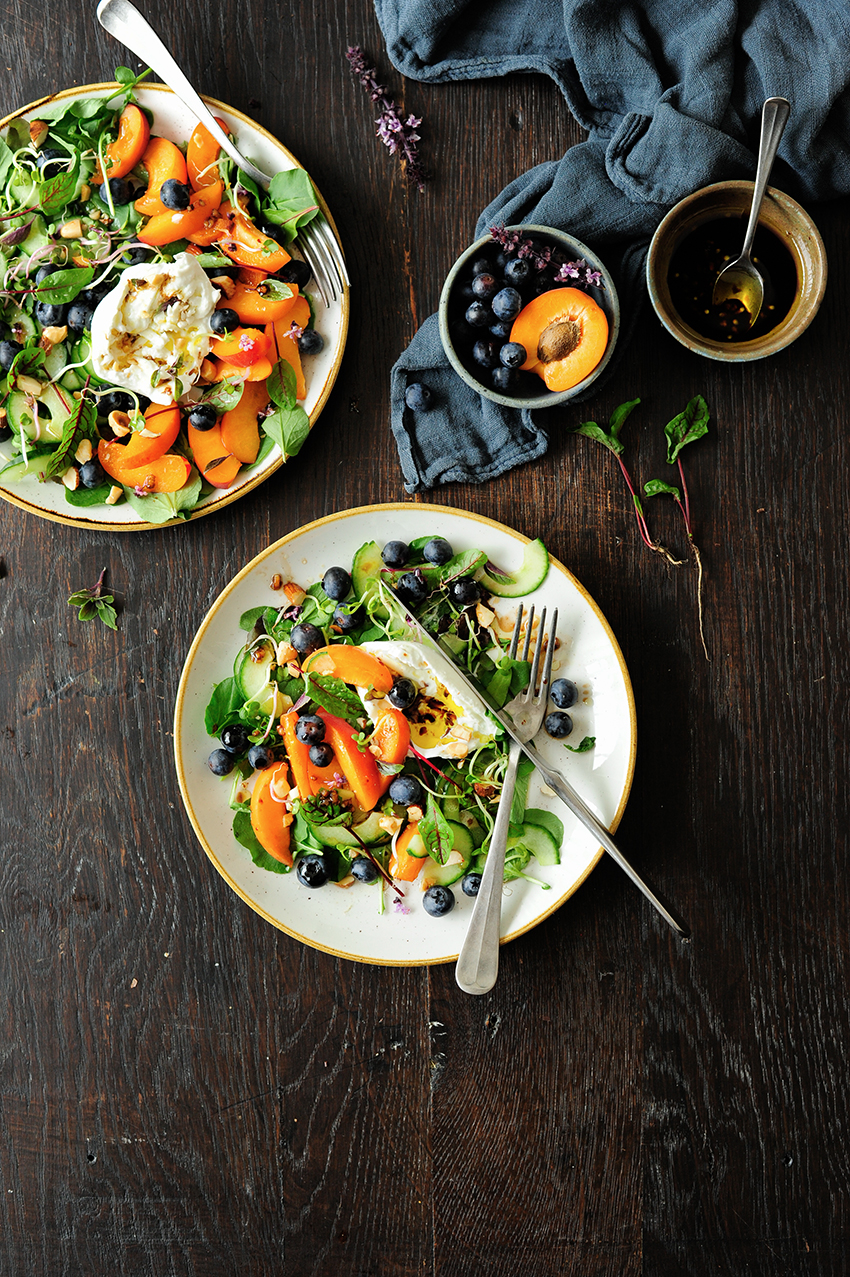 Dit heb je nodig
100 g jonge slamix
1/2 komkommer, in de lengte doormidden en in dunne plakjes snijden
een handvol micro greens
4 abrikozen, in dunne plakje snijden
100 g bosbessen
thaise basilicum
4 el geroosterde amandelen, fijnhakken
1 bol burrata kaas
honingvinaigrette
5 el extra vierge olijfolie
1 el citroensap
1 el honing
1 teentje knoflook, uitpersen
1 el balsamicoazijn
zout + zwarte peper
Instructions
Meng alle ingrediënten voor de vinaigrette in een kommetje.
Verdeel de blaadjes salade over twee borden en leg er komkommer, abrikozen en bosbessen op. Scheur met je vingers de kaas in tweeën, leg deze in het midden van de borden. Bestrooi met micro greens, geroosterde amandelen en basilicumblaadjes. Serveer met de honingvinaigrette. Smakelijk!