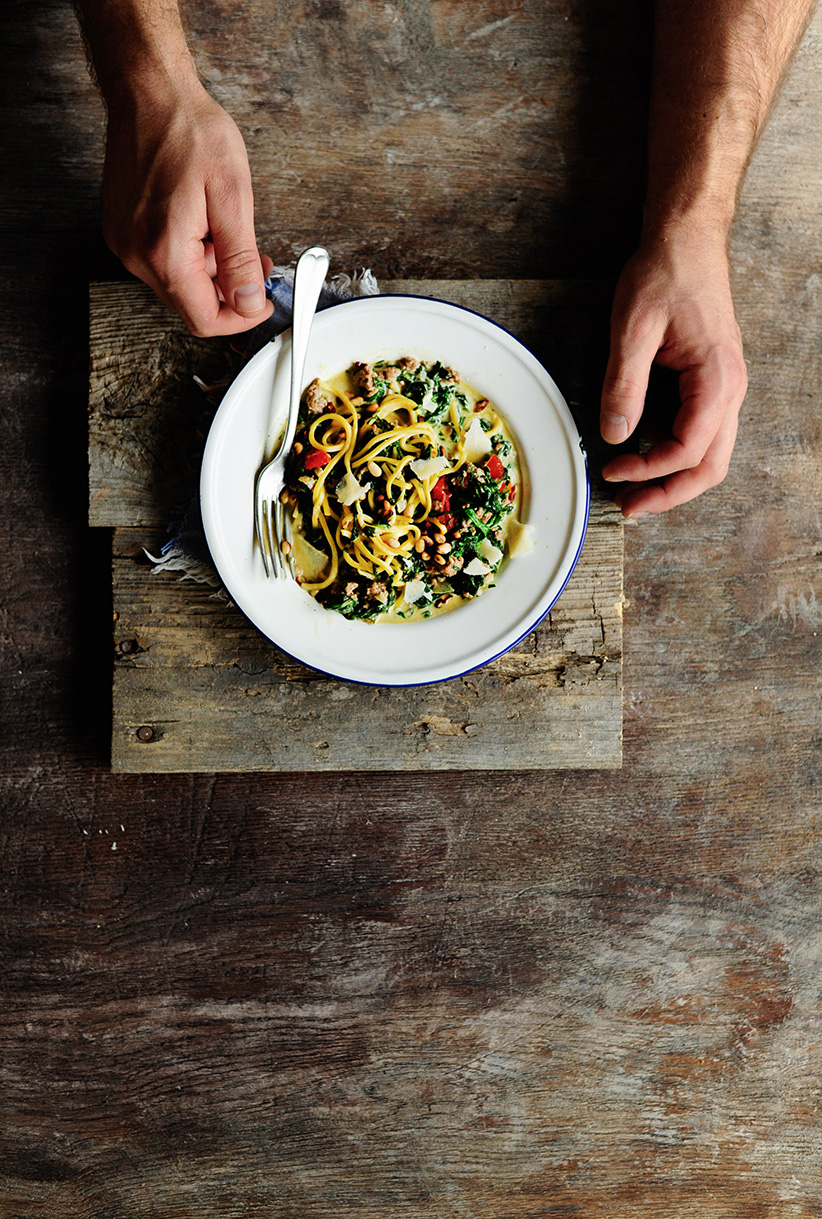 Een smeuïge pasta met rundergehakt, veel spinazie en zongedroogde tomaatjes. 
Voor deze pasta  heb ik gebruik gemaakt van sojaroom in plaats van volle room, waardoor het gerecht zijn romige smaak behoudt en toch licht en minder vet is.
Het is een gerechtje dat ik klaarmaak als ik snel iets op tafel wil zetten of als we gewoon, eenvoudig en goed willen eten. Het is eigenlijk in de eerste plaats gemaakt voor mijn zoontje, hij vroeg zich af of het mogelijk is om heel sterk te worden als hij om de twee dagen spinazie eet;)
Dus, als je op zoek bent naar een lekker en makkelijk recept, hier is er zo eentje!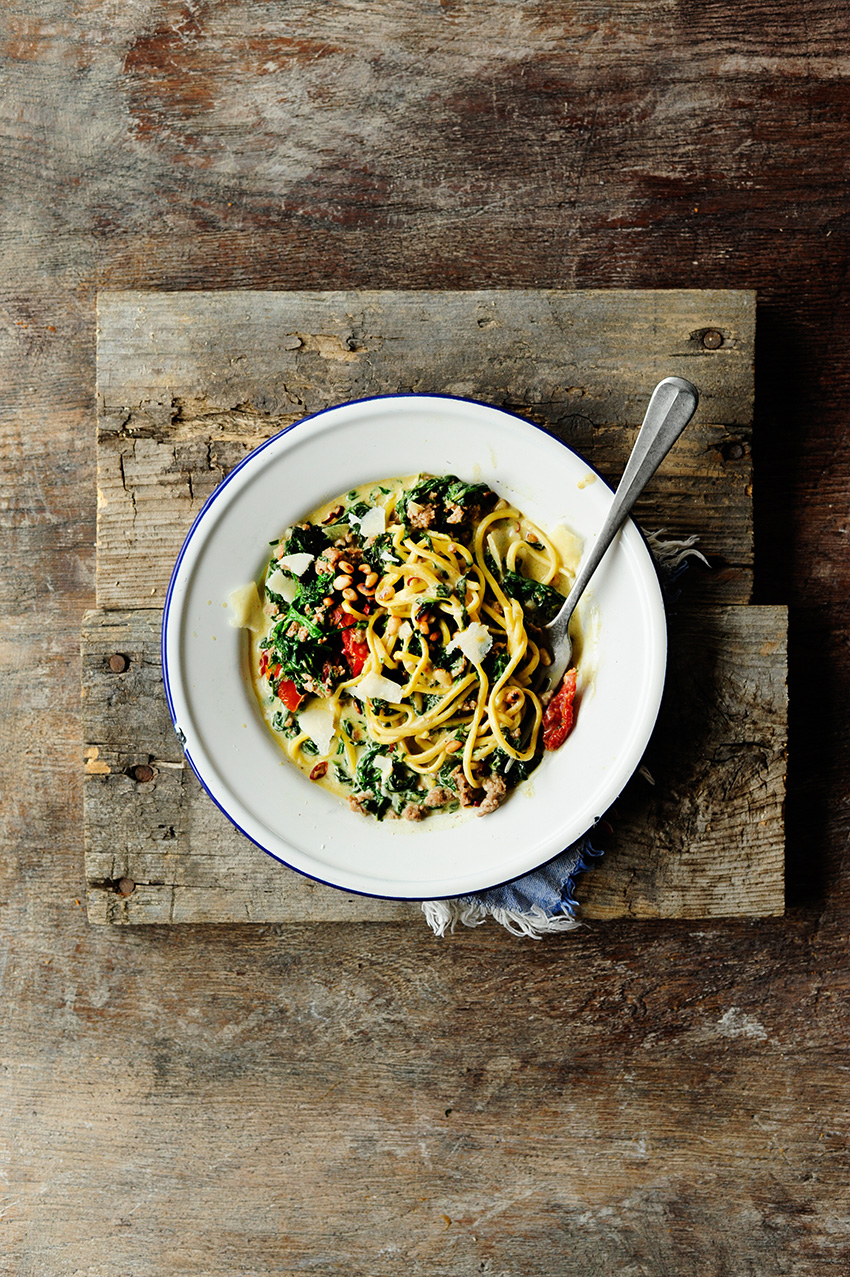 Dit heb je nodig
400 g spaghetti
2 sjalotjes, fijngesneden
4 teentjes knoflook, fijngehakt
olijfolie
400 g rundergehakt
400 g spinazie, grofgehakt
100 ml groentebouillon
200 ml sojaroom
200 g zongedroogde tomaten
zeezout + zwarte peper
sap en zeste van 1/2 citroen
geroosterde pijnboompitten
gedroogde chilipeper
parmezaanse kaas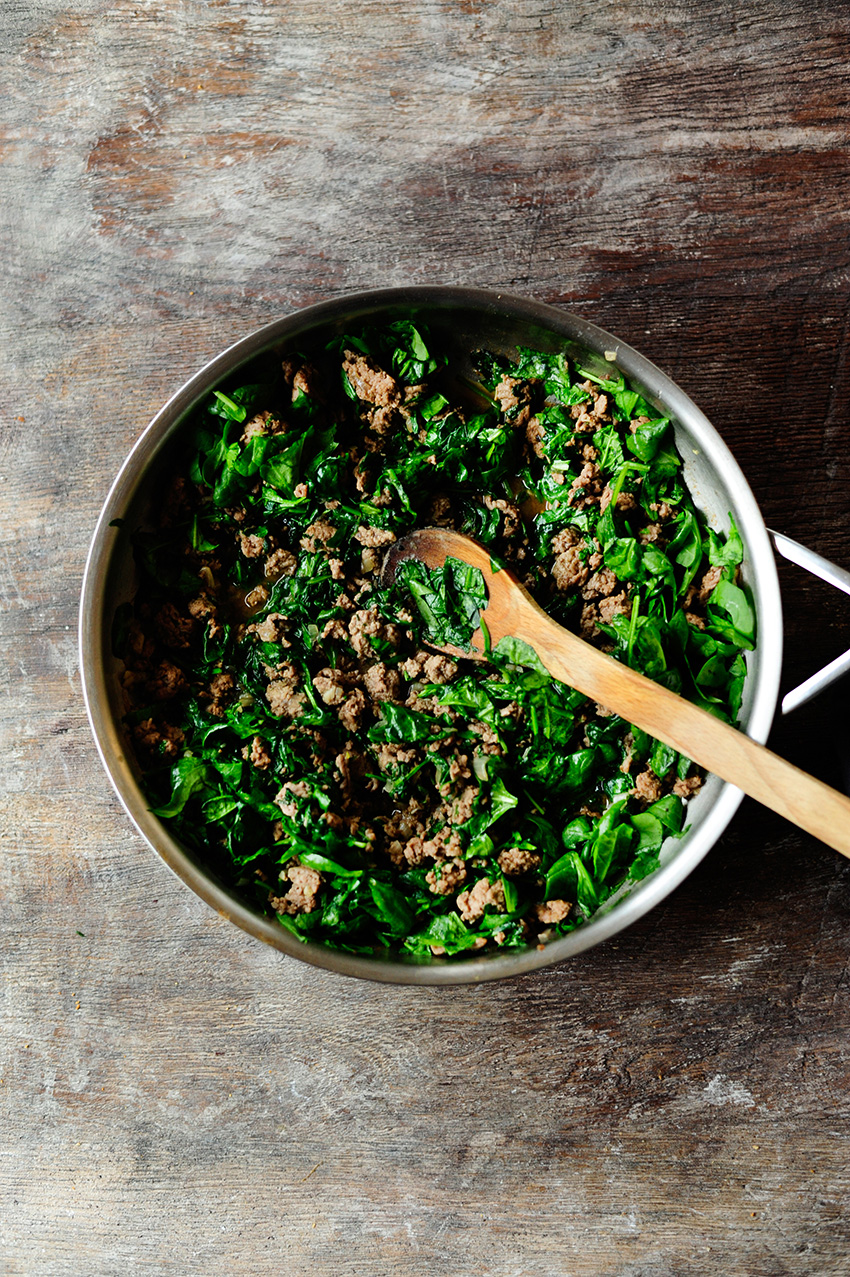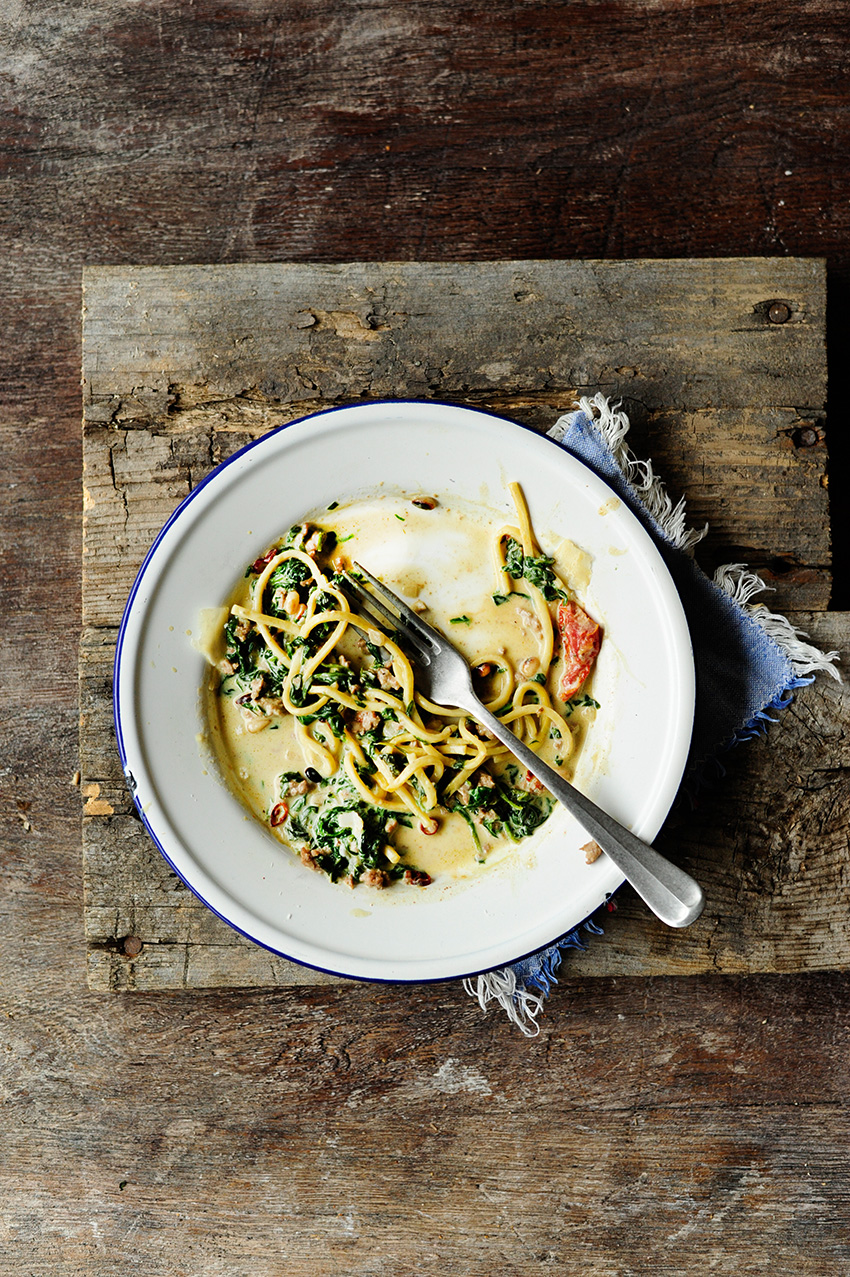 Zo maak je het
Breng gezouten water aan de kook, voeg de pasta toe en kook gaar. Giet de pasta af.
Verhit de olijfolie in een grote braadpan, fruit de sjalotten en knoflook gedurende 3 minuten. Voeg het gehakt toe en bak het lichtbruin. Voeg de bouillon, citroensap en citroenzeste toe, breng op smaak met zout en peper. Laat 5 minuten zachtjes sudderen, voeg gehakte spinazie toe en bak tot de spinazie begint te krimpen. Voeg gedroogde tomaten en sojaroom toe en laat nog 5 minuten zachtjes sudderen.
Meng met pasta, serveer bestrooid met geroosterde pijnboompitten, chilipeper en vers geraspte parmezaanse kaas. Smakelijk!