Een makkelijk te maken zomerse cake met aardbeien. Het is net alsof je een luchtige cake samenbrengt met een romige kaastaart. Je hebt hiervoor slechts 1 kom nodig en je kan gewoon met de hand mixen. En geloof het of niet, de voorbereiding duurt maar 5 minuten, dan 50 minuten in de oven en de cake is klaar!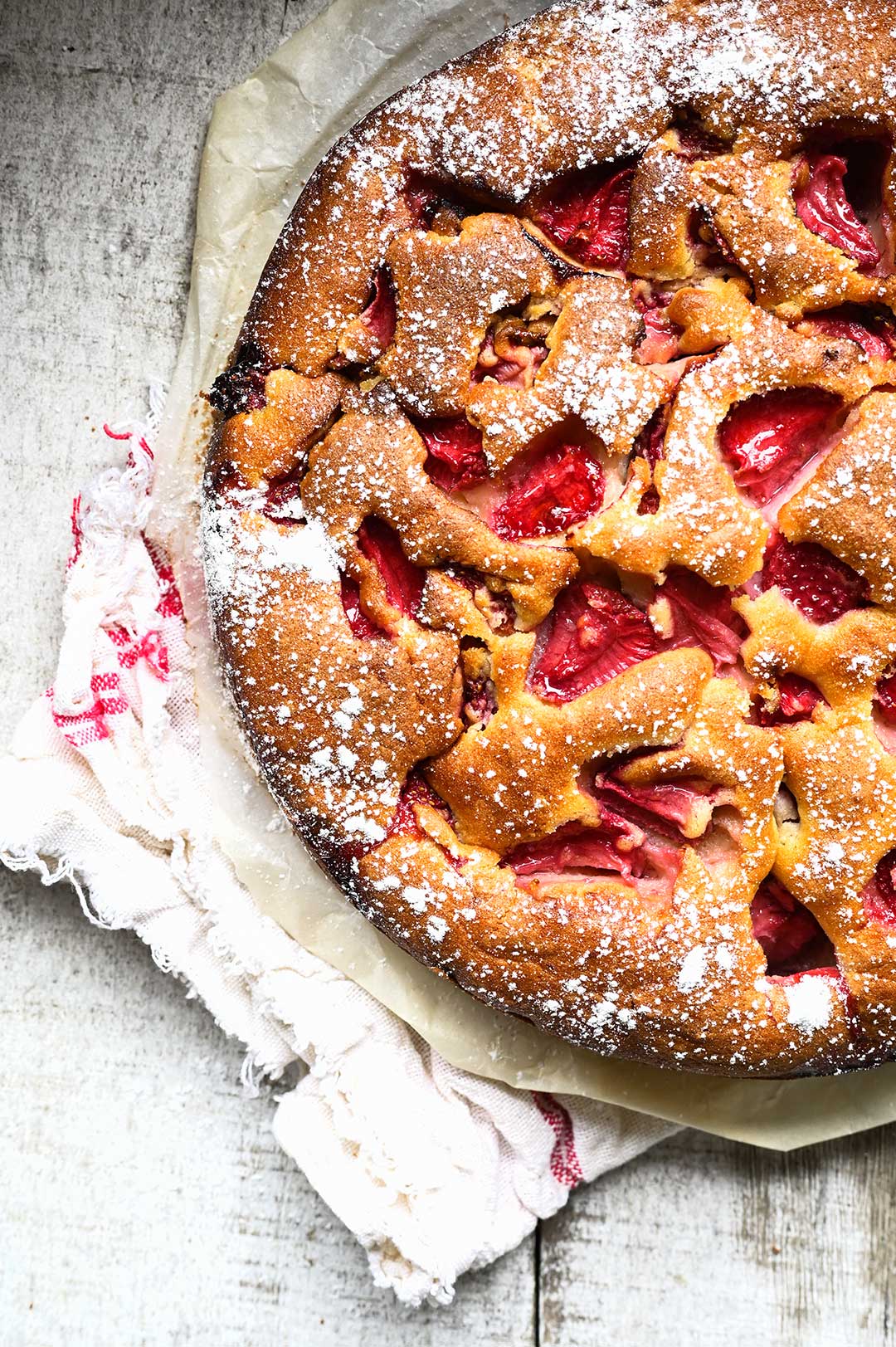 Het is de ricotta die de cake zacht en romig maakt, het citroensap laat de smaak knallen en de aardbeien zorgen voor een fruitig zomergevoel.
Past perfect bij een brunch, als vieruurtje bij een kopje espresso of als dessert met ijscrème.
Ga naar mijn Instagram Highlights om te zien hoe makkelijk je deze kan maken!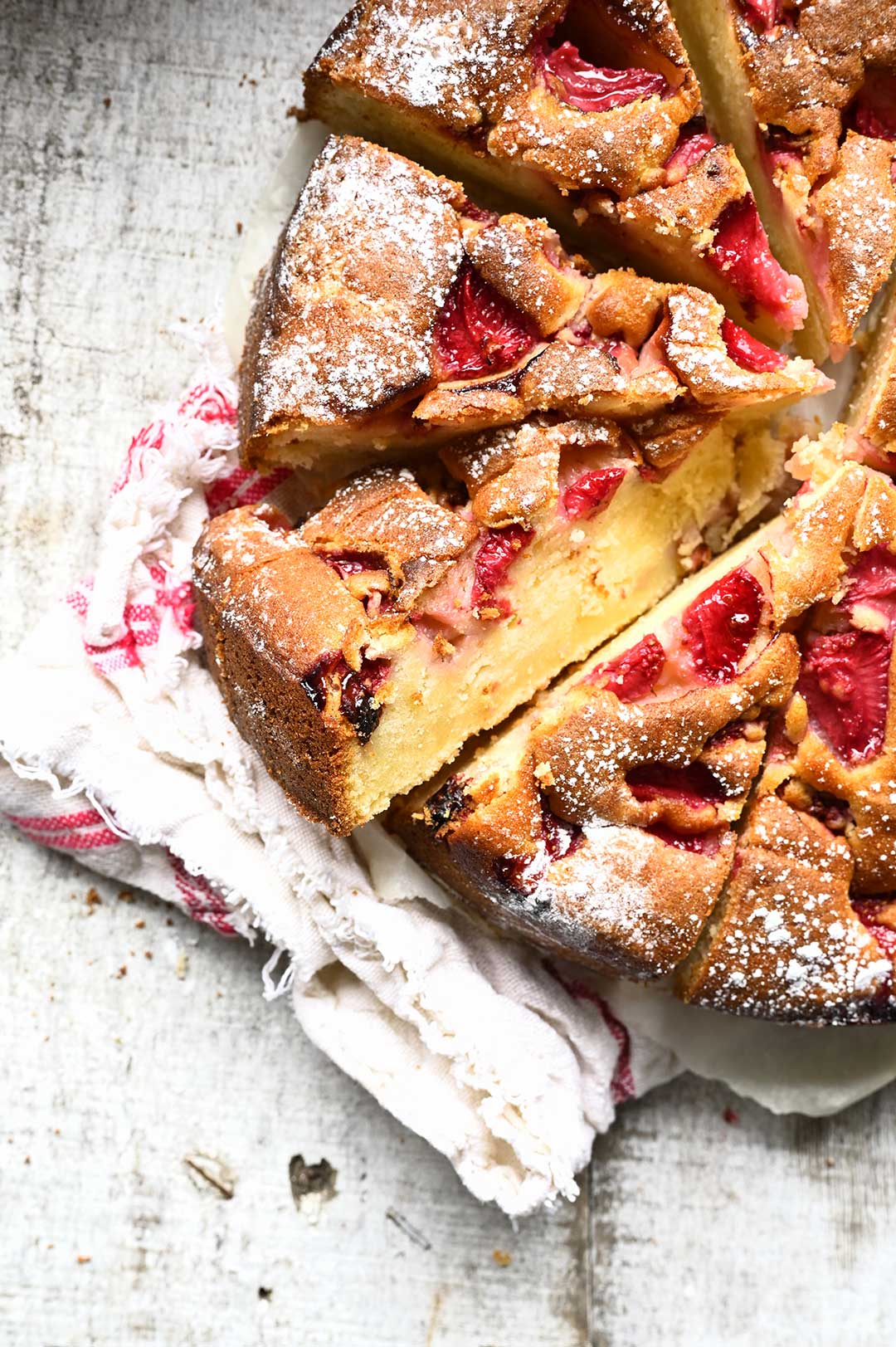 Wil je op de hoogte blijven van mijn nieuwe recepten? Abonneer je dan op mijn NIEUWSBRIEF.
Dit heb je nodig
alle ingrediënten op kamertemperatuur
150 g aardbeien, van kroontje ontdaan en gehalveerd
250 g ricotta
250 g bloem
100 g roomboter
220 g suiker
3 eieren
1/4 tl zout
2 tl bakpoeder
1/2 tl bicarbonaat
1 tl vanille
1 tl citroenzeste
1 tl citroensap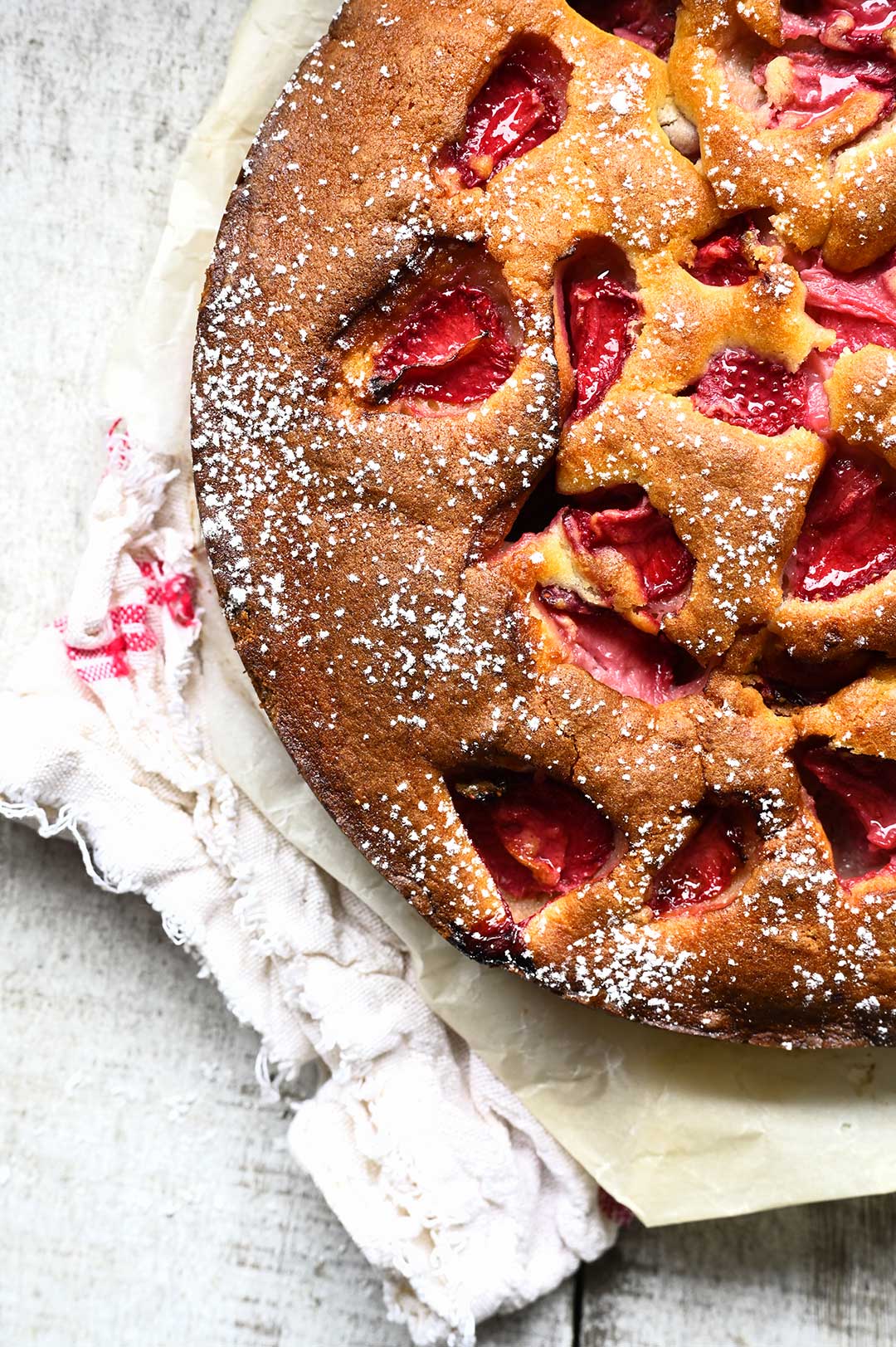 Zo maak je het
Verwarm de oven op 180°C. Bekleed een springvorm van 22 cm doorsnede met bakpapier en vet de zijkanten in met boter.
Klop in een middelgrote kom met behulp van een handmixer, de boter met suiker tot een licht en luchtig beslag. Voeg ricotta, eieren, zout, vanille, citroenzeste en sap toe. Klop tot een geheel, lang genoeg, je mag geen ricottastukjes meer zien. Zeef de bloem, voeg bakpoeder en bicarbonaat toe en meng met een spatel.
Doe het beslag in de vorm en strijk het glad. Leg dan de aardbeien erop en bak gedurende 50 minuten of tot een tester droog eruit komt. Laat afkoelen in de springvorm op een rooster. Smakelijk!
Ga naar mijn Instagram Highlights om te zien hoe makkelijk je deze kan maken!
Als je dit recept uitprobeert, laat dan hieronder een reactie achter of deel je foto's op Instagram en vergeet niet om mij te taggen @anna_s_table. Ik kijk ernaar uit!