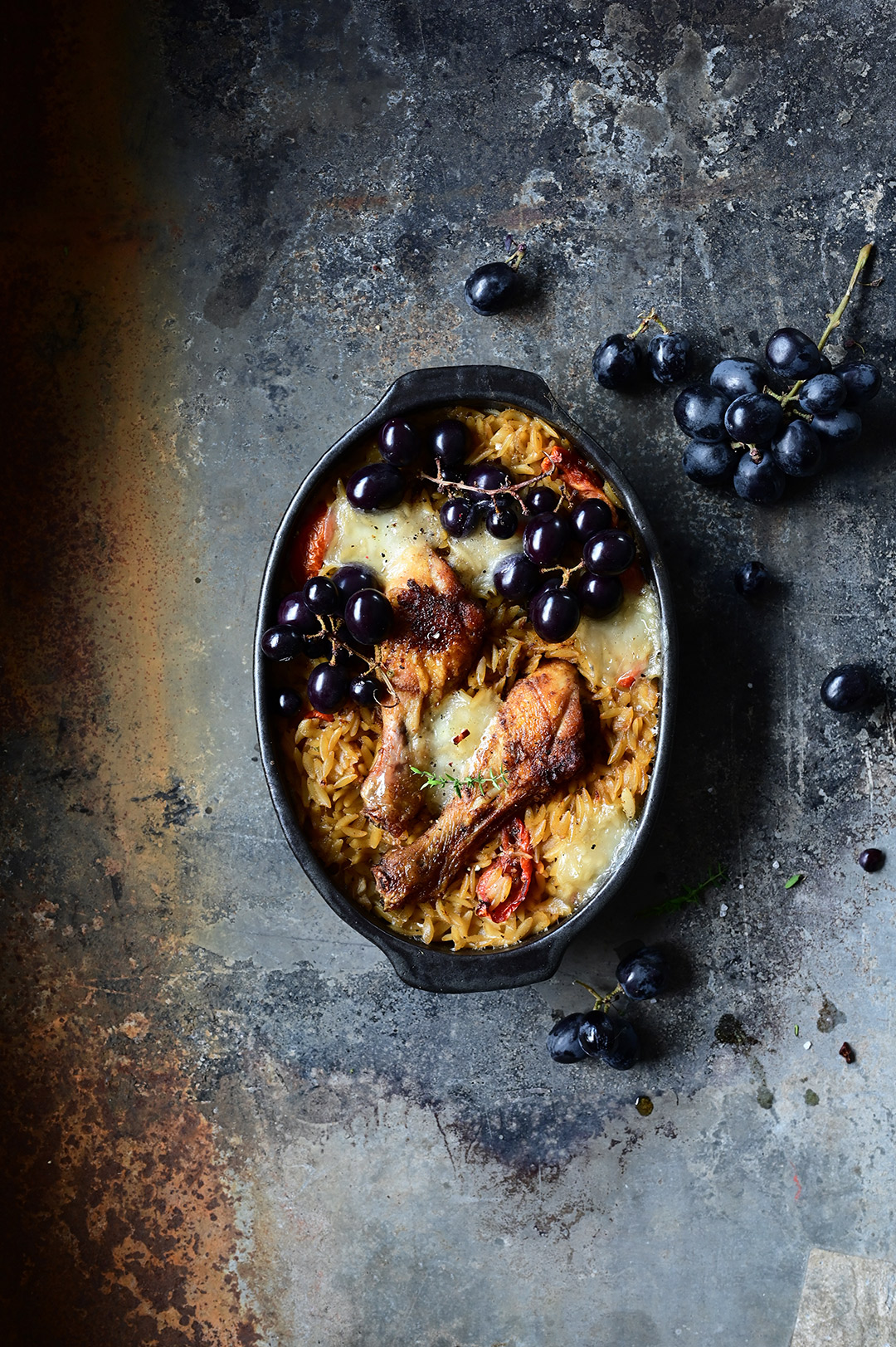 Nog meer fans van eenpansgerechtjes?
Deze geroosterde kip met druiven, gesmolten mozzarella en orzo is super makkelijk te maken en overheerlijk. Naar mijn idee, de meest hartelijke maaltijd ooit.
Geroosterde kip met een mengeling van kleine orzo pasta met zongedroogde tomaten, druiven en mozzarella. Met de heerlijke smaken van uien, knoflook en kruiden. Wanneer je mozzarella en druiven net voor het opdienen toevoegt, vult dit de smaken perfect aan.
Als je nog nooit druiven hebt geroosterd, dan is dit zeker iets wat je eens moet proberen. Druiven tillen het gerecht naar een ander level. Wanneer je ze roostert, zullen ze karamelliseren en hun zoete smaak komt helemaal naar boven, de sappen mengen zich samen met de hartige smaken om zo een perfect huwelijk te vormen.
Het is een gerechtje dat ik elke dag voor lunch of diner zou kunnen maken. Een aanrader.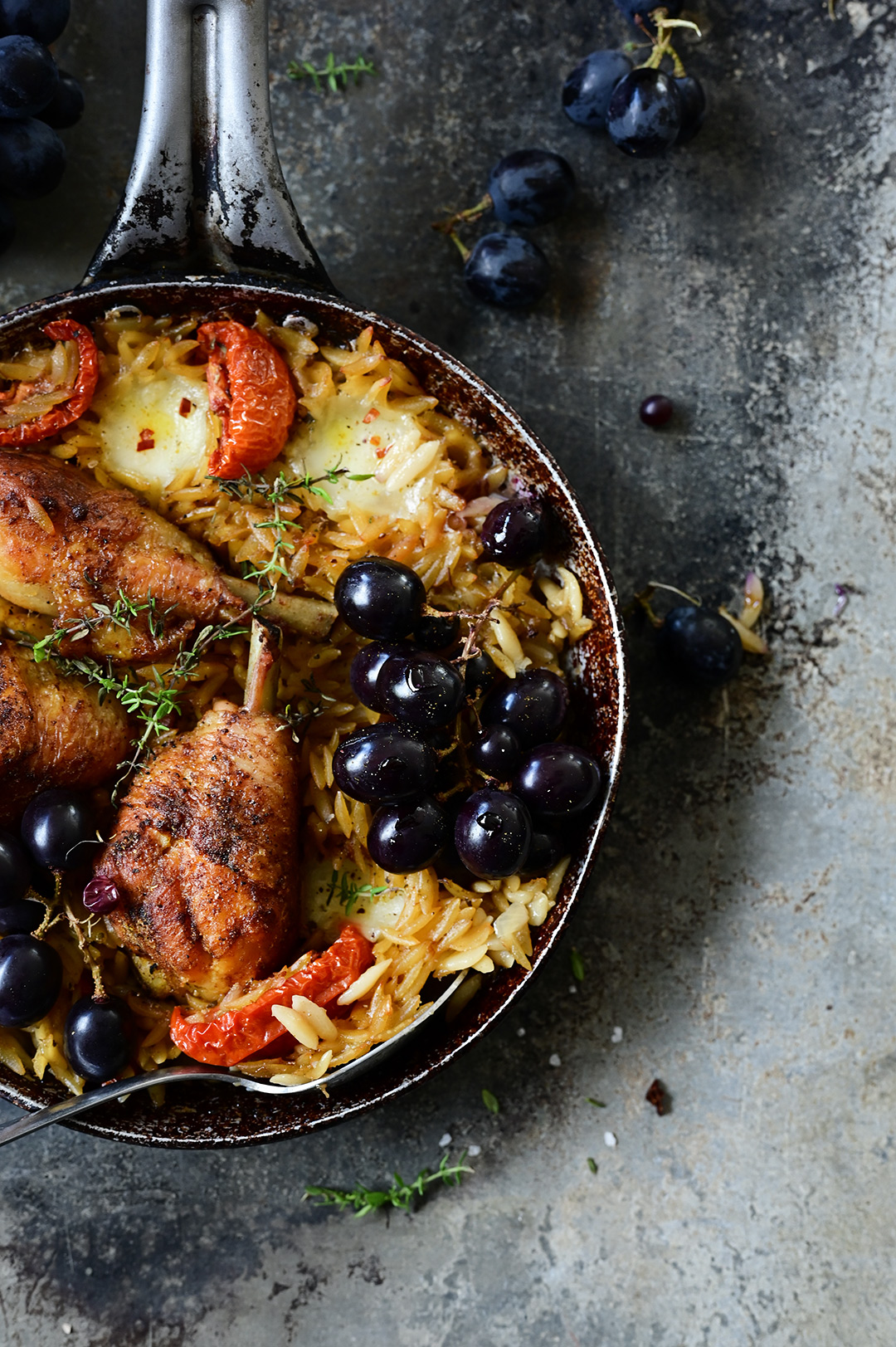 Dit heb je nodig
8-10 drumsticks
300 g orzo
4 sjalotten, fijngesneden
6 teentjes knoflook, fijngesneden
200 g zongedroogde tomaten
1/2 citroen
700 ml kippenbouillon
3 el olijfolie
1 klontje boter
1 tl paprikapoeder
1 tl gedroogde oregano
1 tl gedroogde tijm
zeezout + zwarte peper
finishing touch
150 g mozzarella
200 g druiven
2 el pijnboompitten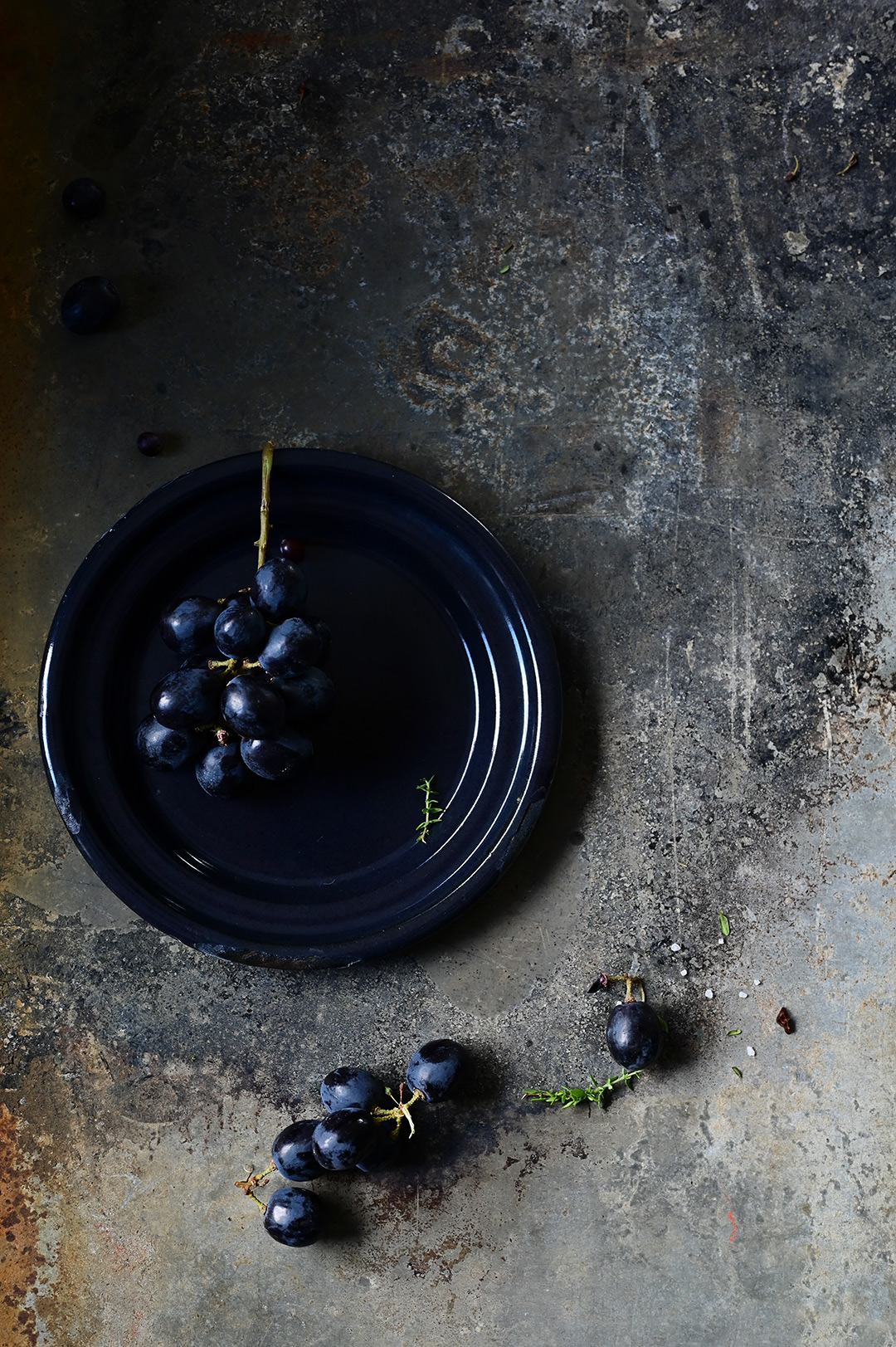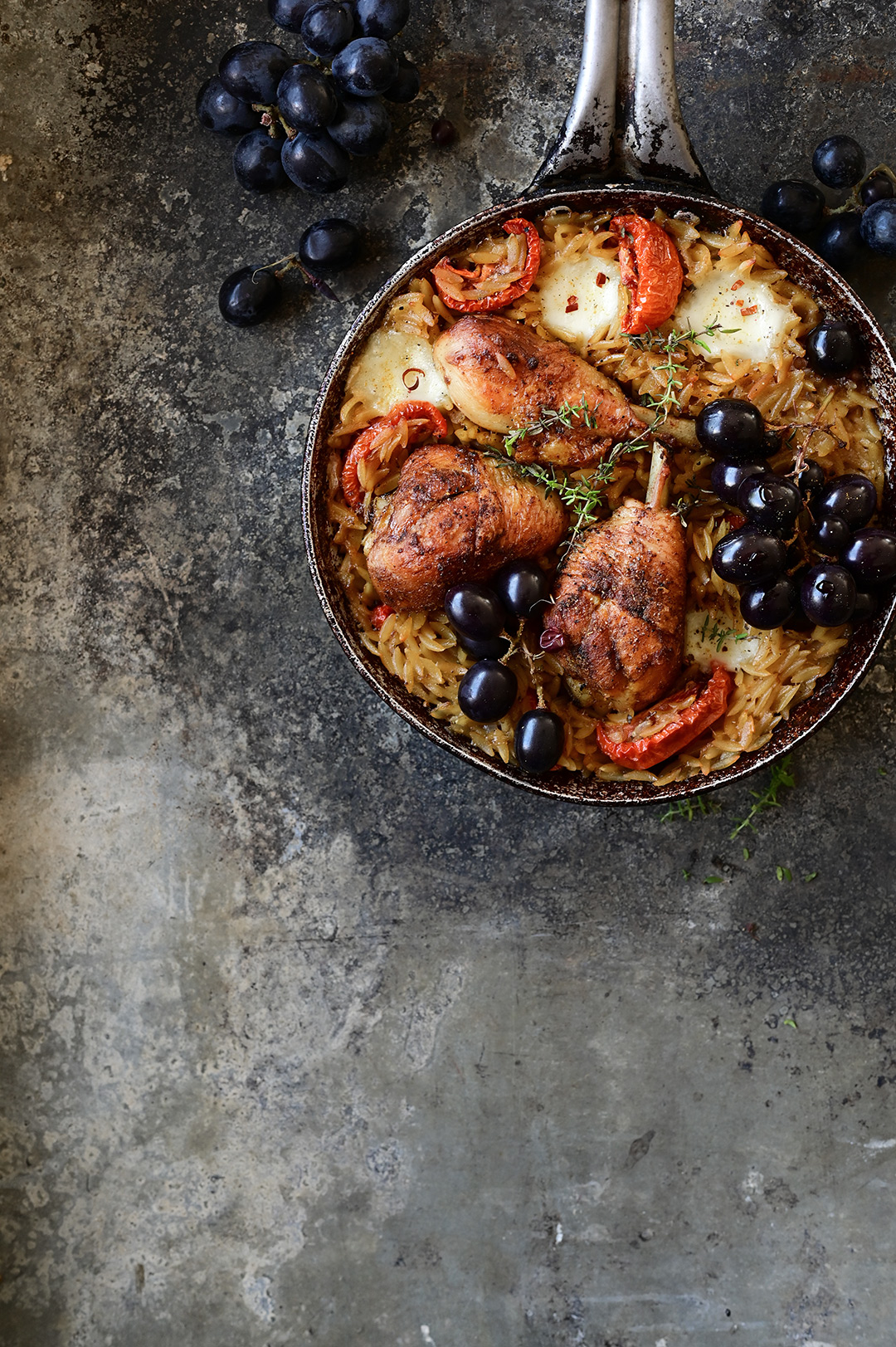 Zo maak je het
Verhit de boter in een diepe pan of een cocotte op hoog vuur. Leg de kip erin en bak goudbruin, ongeveer 10 minuten aan beide zijden. Bestrooi met zeezout, peper en paprika. Haal de kip uit de pan.
Verminder het vuur en voeg olijfolie toe. Fruit de sjalotten en knoflook, voeg de orzo toe en stoof gedurende 3 minuten. Roer de zongedroogde tomaten eronder, voeg kippenbouillon, zout en peper toe. Haal de pan van het vuur en leg de kip erbovenop. Besprenkel met citroensap, breng op smaak met oregano, tijm, paprika, zout en peper.
Zet het geheel in de oven en braad ongeveer 30 minuten op 190°C of tot de kip gaar is.
Haal de kip uit de oven, voeg de mozzarella en de druiven toe, bestrooi met pijnboompitten en zet alles 5-10 minuten terug in de oven. Smakelijk.