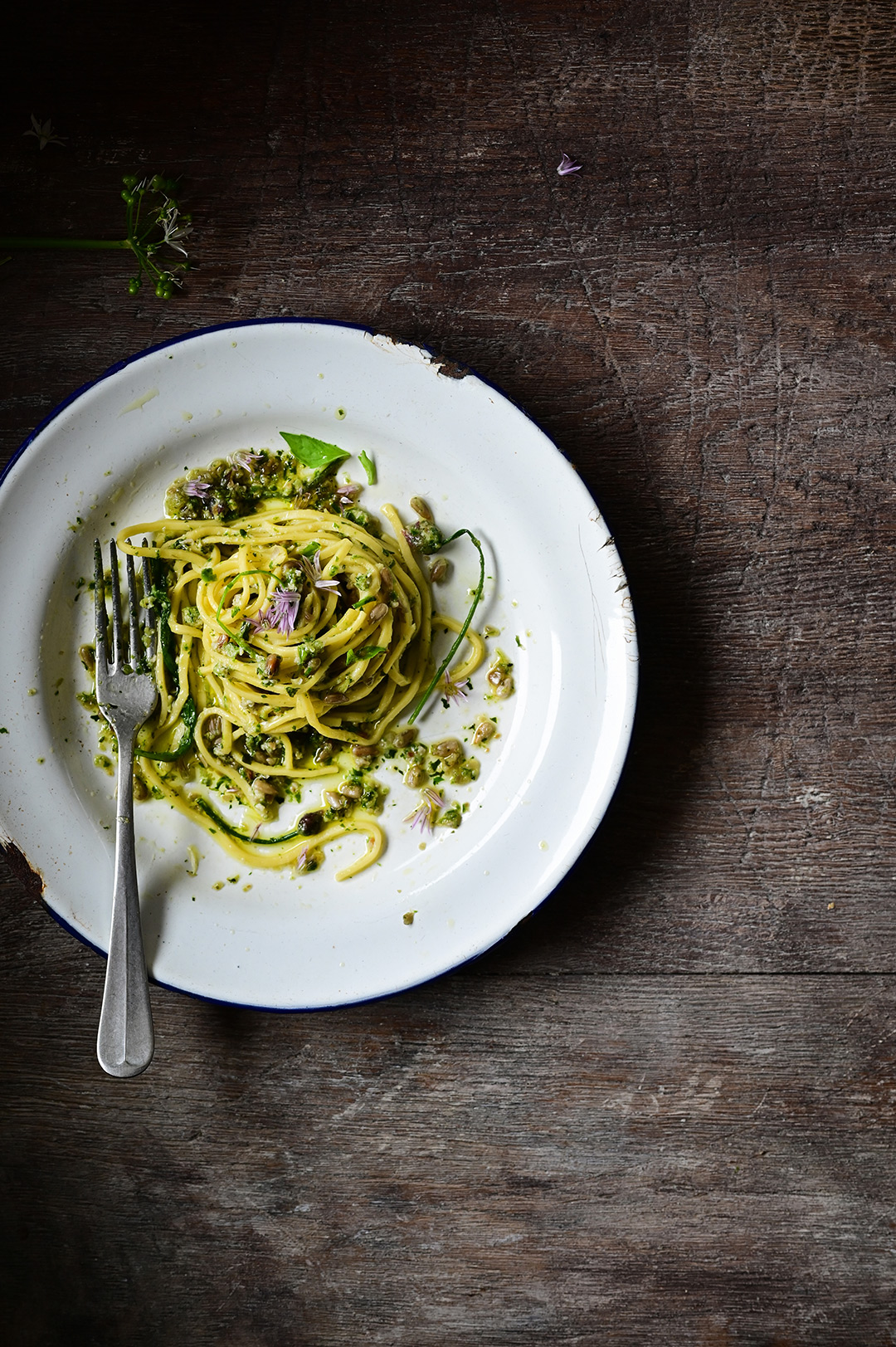 Wie houdt er niet van pasta? Meestal combineer ik het met een marinarasaus met veel groenten en kruiden of een pesto met extra groentjes. Ik wou al lang een pesto met daslook maken en eindelijk had ik vorige week enkele plantjes gevonden.
De blaadjes en bloemen van daslook zijn eetbaar. Jonge blaadjes zijn heerlijk als ze aan soepen, sauzen of pestos worden toegevoegd. De bloemen kunnen een krachtige knoflooksmaak aan salades toevoegen.
Zo dus heb ik een groene pesto gemaakt, met bieslook en basilicum. Om de delicate smaak van daslook niet te overheersen, heb ik er zonnebloempitten bij gedaan, allerlei zachte kruiden, miso, parmezaan en citroensap. Het is een ongelooflijk lekkere pesto geworden met een crunchy bite door de zonnebloempitten.
Het smaakt naar de lente en wat ook niet onbelangrijk is, het gerechtje is klaar in 20 minuten.
Tip: Als je geen daslook kan vinden, gebruik dan spinazie of jonge brandnetelblaadjes in combinatie met 2 knoflookteentjes.
Dit heb je nodig
Pesto van daslook
20 g daslook
10 g basilicum
5 g bieslook
30 g vers geraspte parmezaan
5 el koolzaadolie
2 el water
1 tl citroenrasp
1 el citroensap
1 tl miso
zeezout + versgemalen zwarte peper
finishing touch
250 g spaghetti
2 el olijfolie
geroosterde zonnebloempitten
extra blaadjes daslook of spinazie
fijngehakte bieslook en basilicumblaadjes
geraspte parmezaan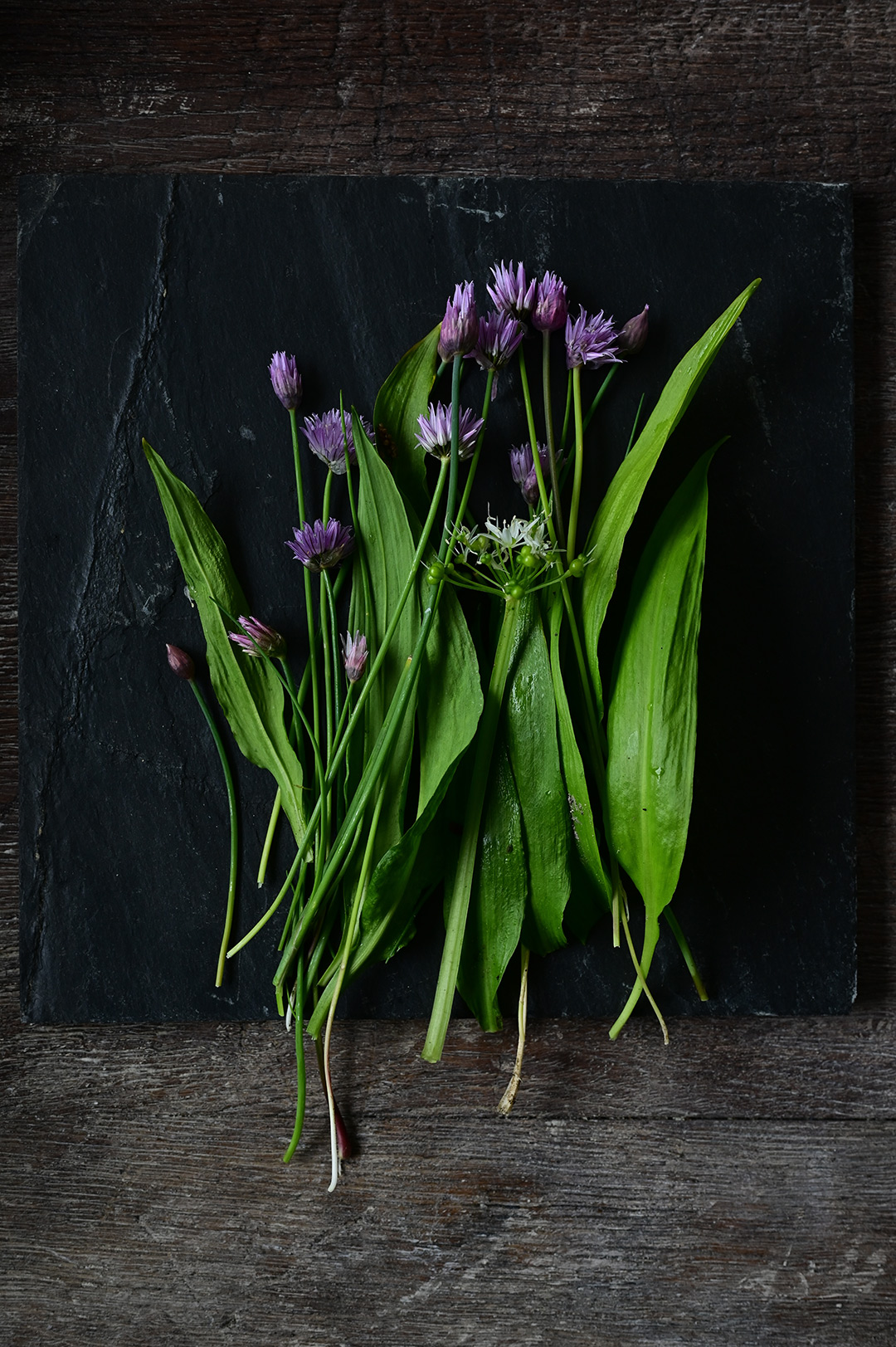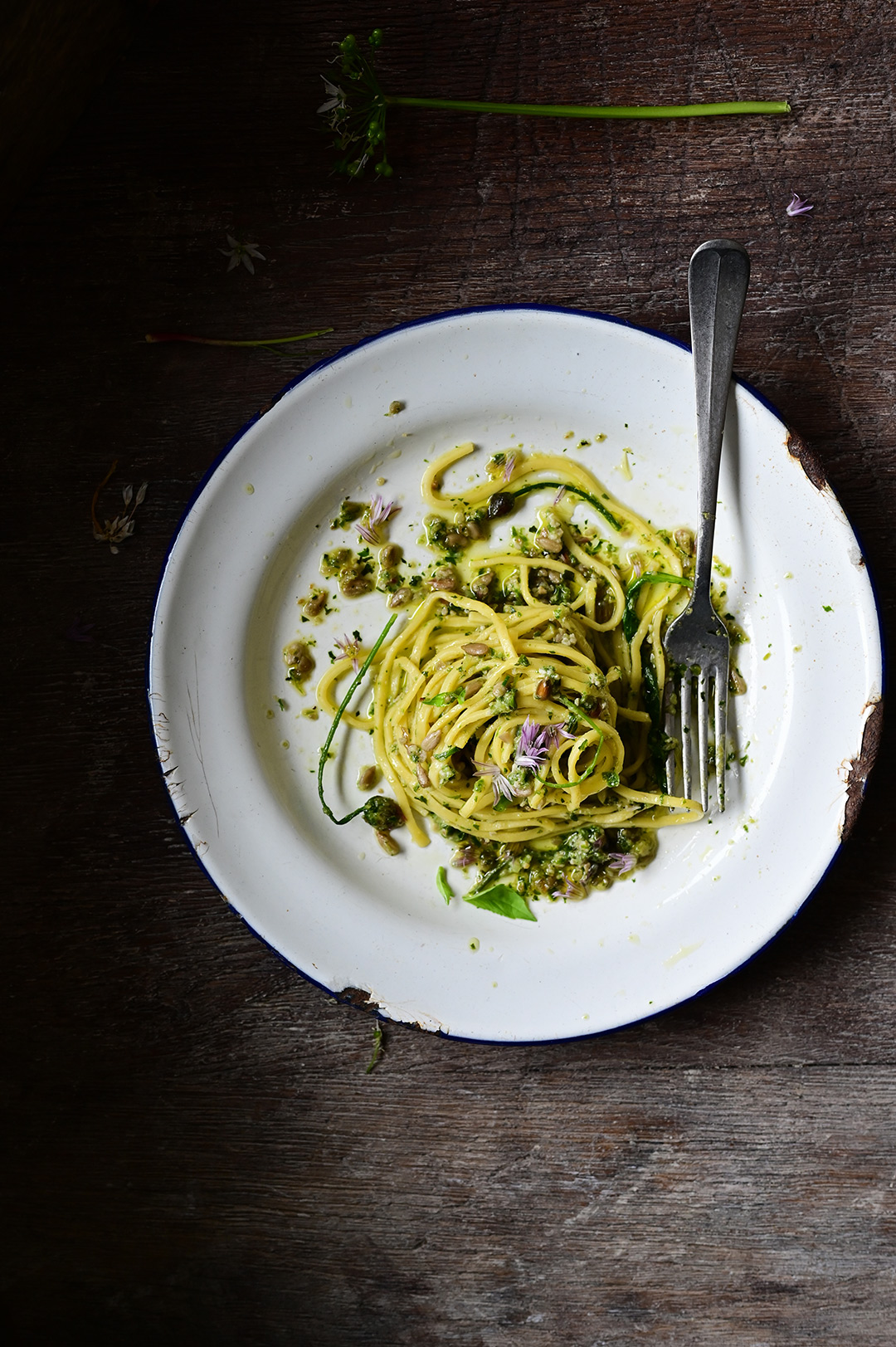 Zo maak je het
Doe de ingrediënten voor de pesto in een blender en mix tot een gladde saus. Kruid bij met peper en zout en zet even opzij.
Breng een grote pot met gezouten water aan de kook. Kook de pasta beetgaar, laat uitlekken en bewaar een beetje van het kookwater.
Verhit in dezelfde pot de olijfolie, voeg de daslook (of spinazie) toe en stoof enkele seconden. Voeg de pasta, wat kookwater en een beetje citroensap toe. Roer de groene pesto zachtjes onder de pasta en verdeel onmiddellijk over de kommen. Werk af met gehakte bieslook en basilicum, Parmezaanse kaas en zonnebloempitten. Smakelijk.