Een snel en fancy dessertje. Een handvol ingrediënten zoals bruine suiker, kaneel en vanille, maakt van geroosterd fruit een subliem zomers nagerecht. 
De beste dingen in het leven zijn meestal eenvoudig en verrassend makkelijk. Je hebt er niet veel voor nodig, neem wat seizoensfruit, rum en bruine suiker. Schuif het geheel in de oven en klaar. Serveer met roomijs of voor ontbijt met granola en Griekse yoghurt (let niet op de rum, dat deed ik ook niet), of ga voor wat geroosterde amandelen en pistachenoten. Je kan het zelfs met pannenkoeken eten, de mogelijkheden zijn eindeloos.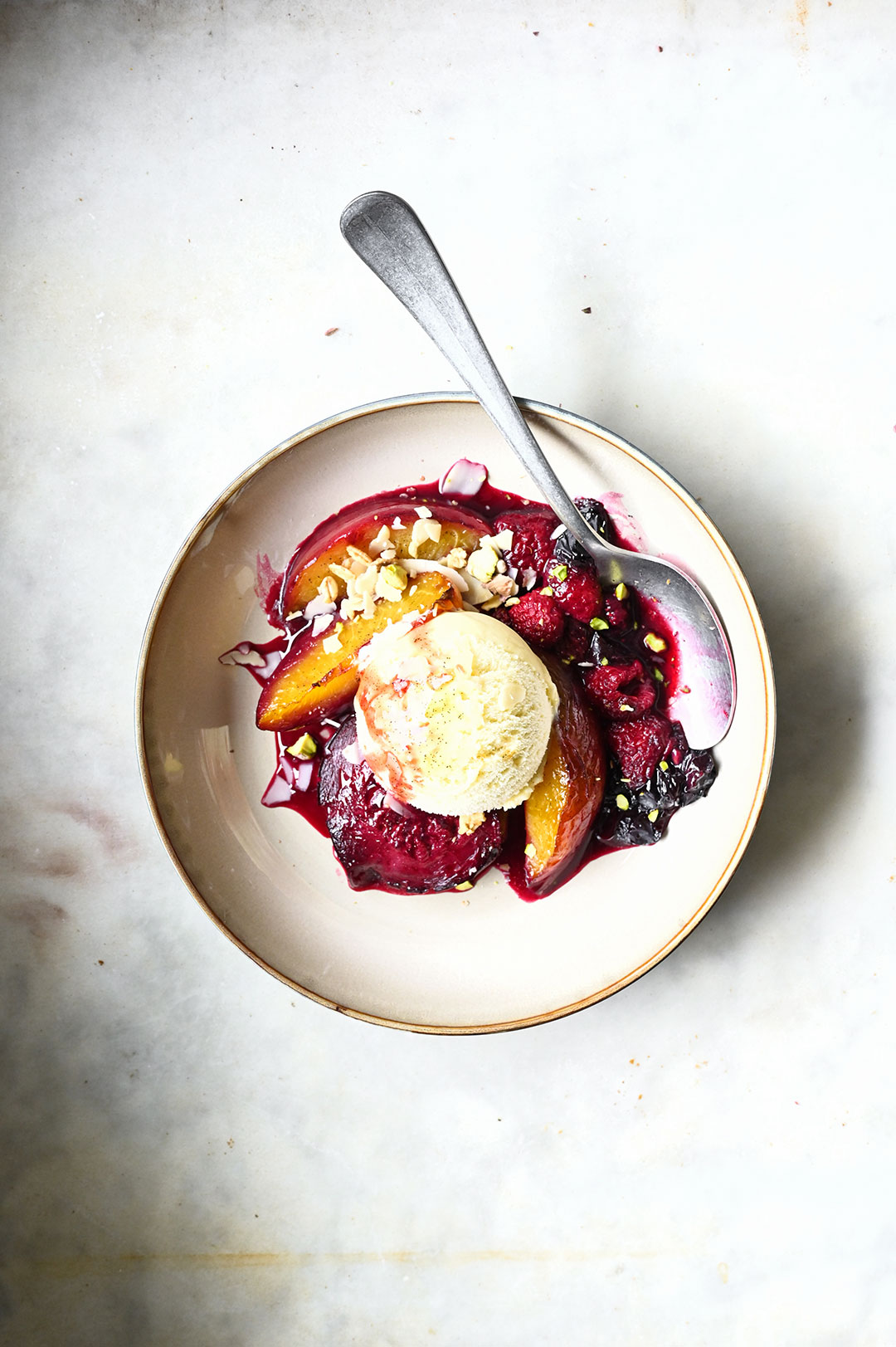 Dit zomers recept is zo makkelijk dat je het nauwelijks een recept kan noemen. Het belangrijkste is het fruit, dat moet rijp zijn en that's it!
Je kan zelfs tijm, lavendel of rozemarijn toevoegen. Dus… wees creatief.
Hou je niet van perziken? Ruil ze in voor abrikozen of gebruik enkel kleinfruit. Je kan alles letterlijk vervangen door om het even welk fruit.  Het is jouw zomers gerecht, dus maak dat het onvergetelijk lekker is.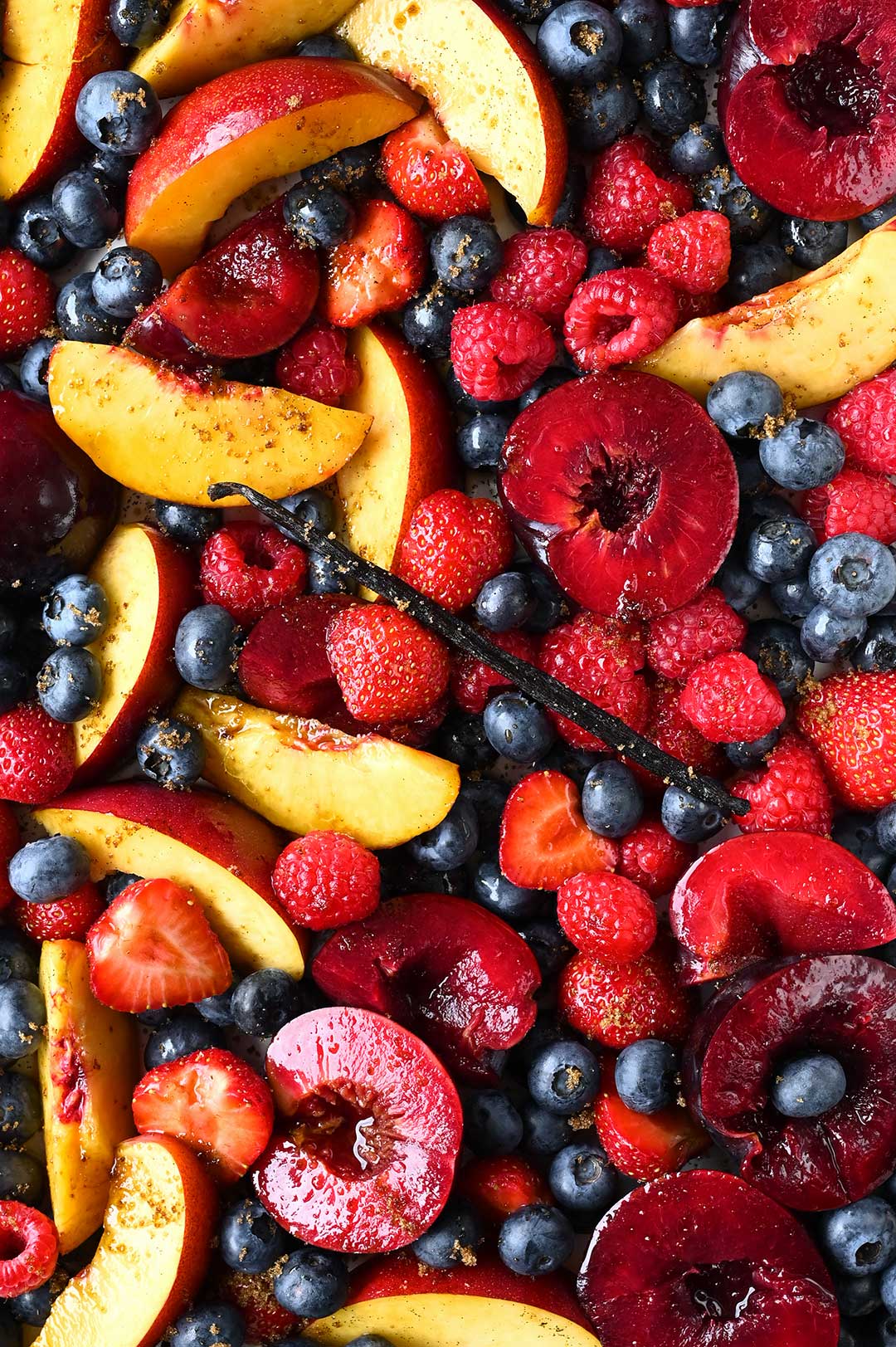 Meer zomerse dessertjes?
Zwart sesamijs met kokos
Iced coffee shots met roomijs
Crostini met gemacereerde kersen en geitenkaas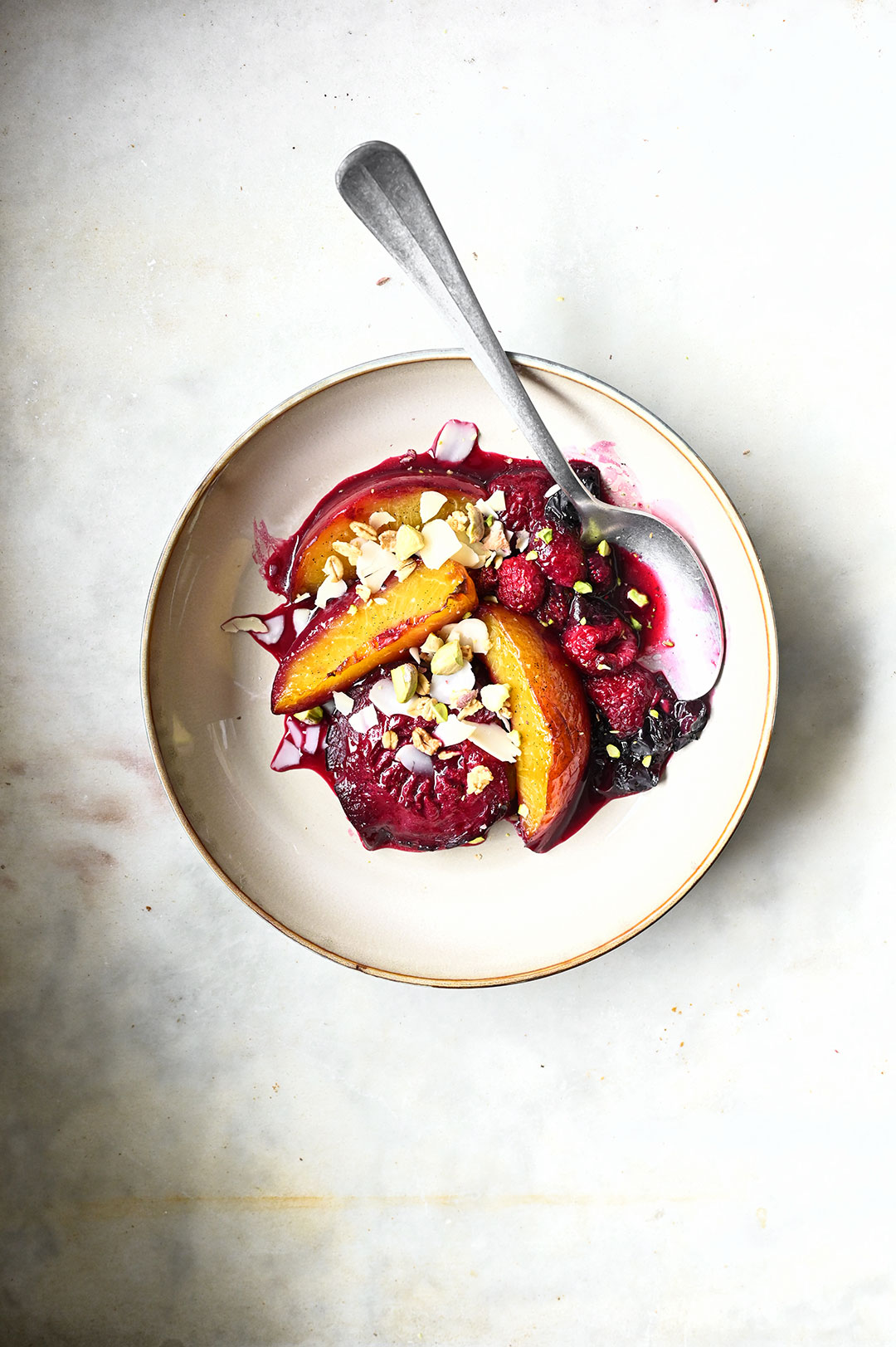 Dit heb je nodig
2 perziken, in dikke plakken
4 pruimen, gehalveerd
100 g elk: aardbeien, bosbessen, frambozen,…
4 el bruine suiker
1 tl vanille-extract
1 tl kaneel
1 el citroensap
1 tl citroenzeste
4 el rum
om te serveren: granola, roomijs, amandelen, pistachenoten, zure room, pannenkoeken, scones of Griekse yoghurt,…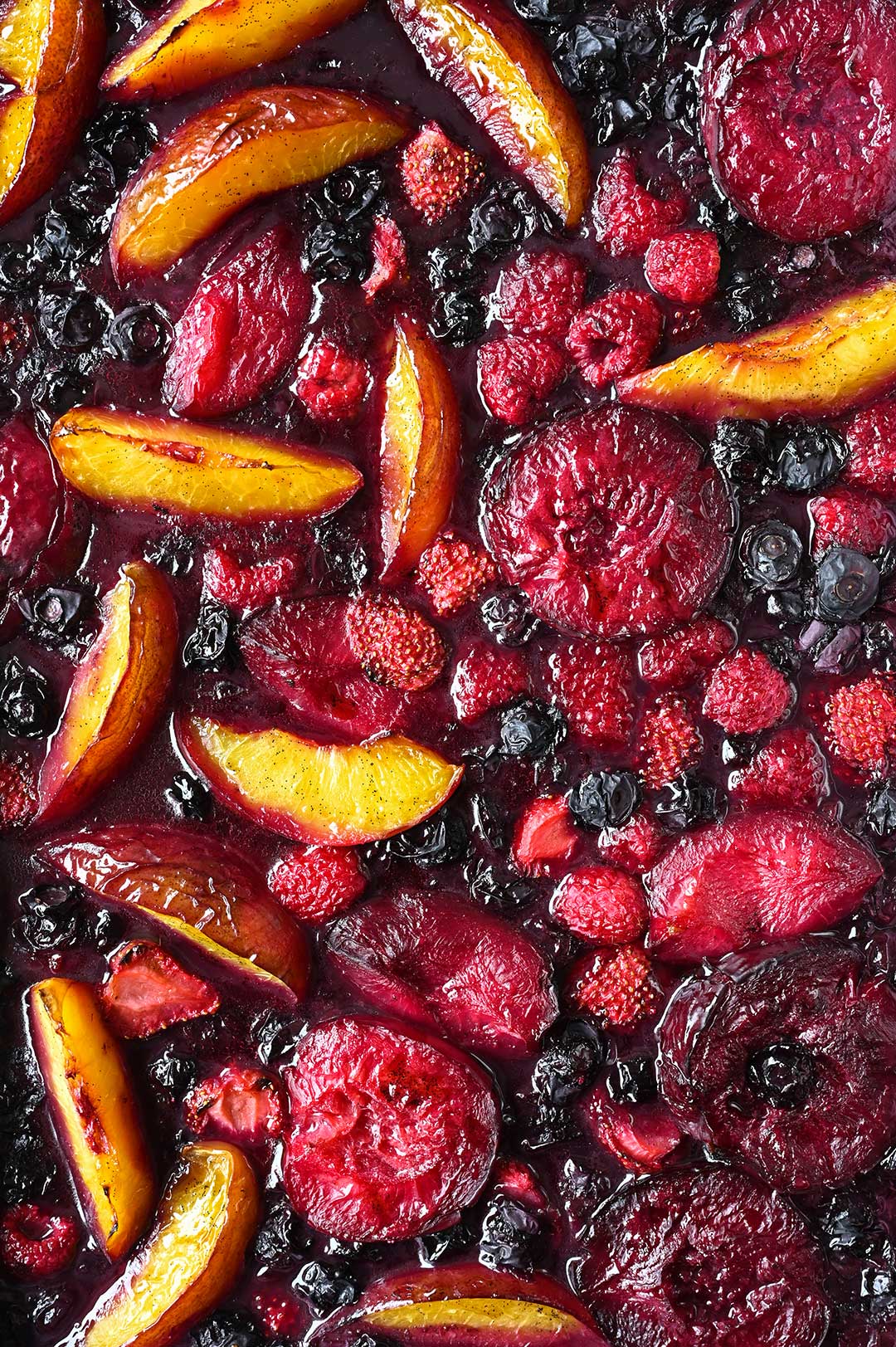 Zo maak je het
Verwarm de oven voor op 200C.
Meng in een kleine kom de bruine suiker met citroensap, zeste, vanille, kaneel en rum.
Verdeel het fruit over je ovenschaal, bestrijk met het suikermengsel en bak gedurende ongeveer 20 minuten, of tot het fruit bubbelt.
Haal het geroosterd fruit uit de oven, laat het lichtjes afkoelen en serveer.