Een lekker fris lentegerecht. Het aspergeseizoen is maar kort, daarom moeten we het ten volle benutten! En deze gebakken kipfilet met asperges in een botersausje is gewoon ideaal.
Een rijke botersaus met groene asperges, erwten en een scheutje witte wijn tovert deze makkelijke maaltijd tot een heerlijk gerechtje. Ongecompliceerd en eenvoudig. Maar vooral erg lekker.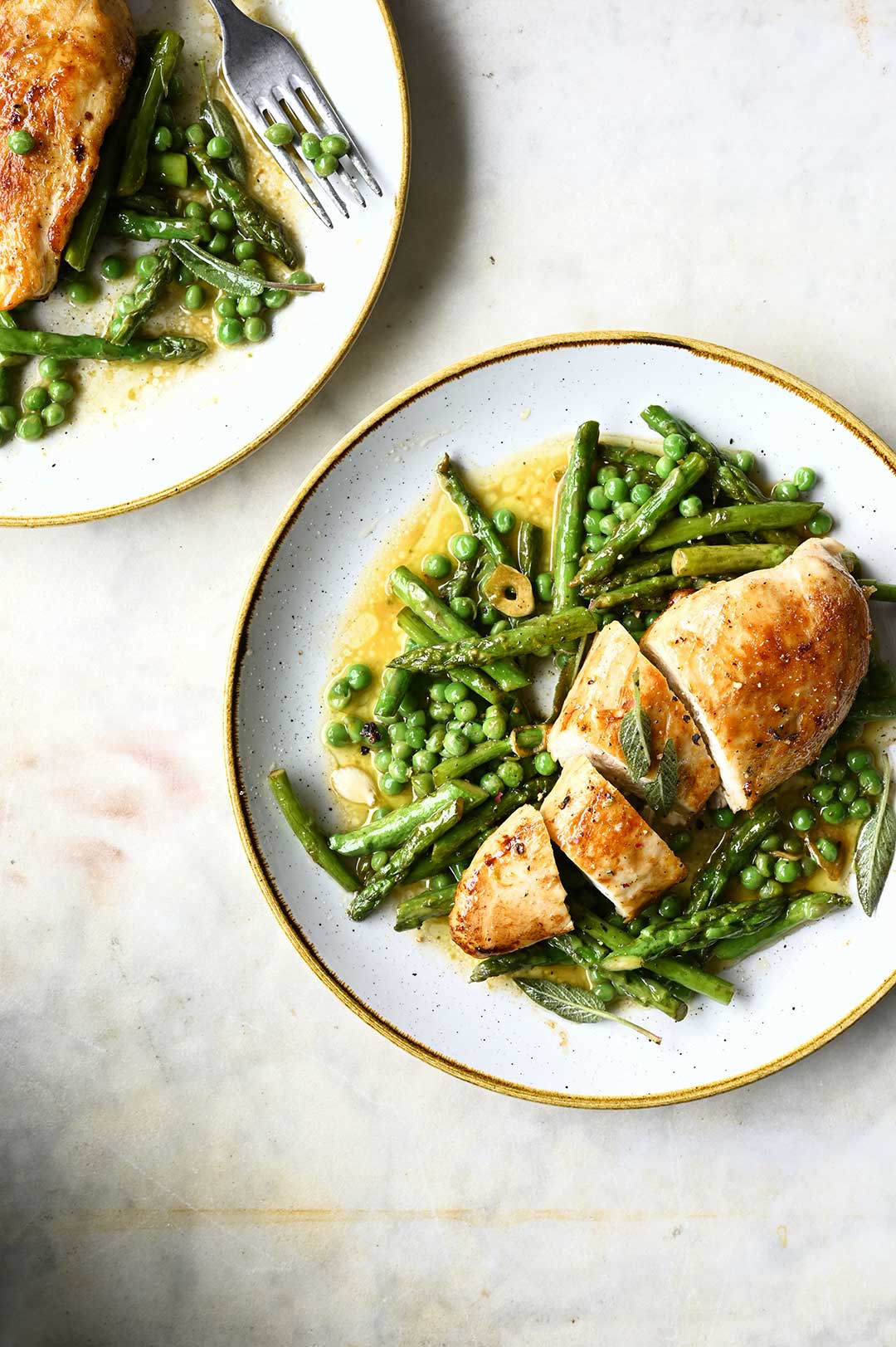 Dit heb je nodig
2 kipfilets
150 g jonge groene asperges
100 g erwten
1 el olijfolie
60 g roomboter
1 teentje knoflook, dun gesneden
2 el witte wijn
6 salieblaadjes
zeezout + zwarte peper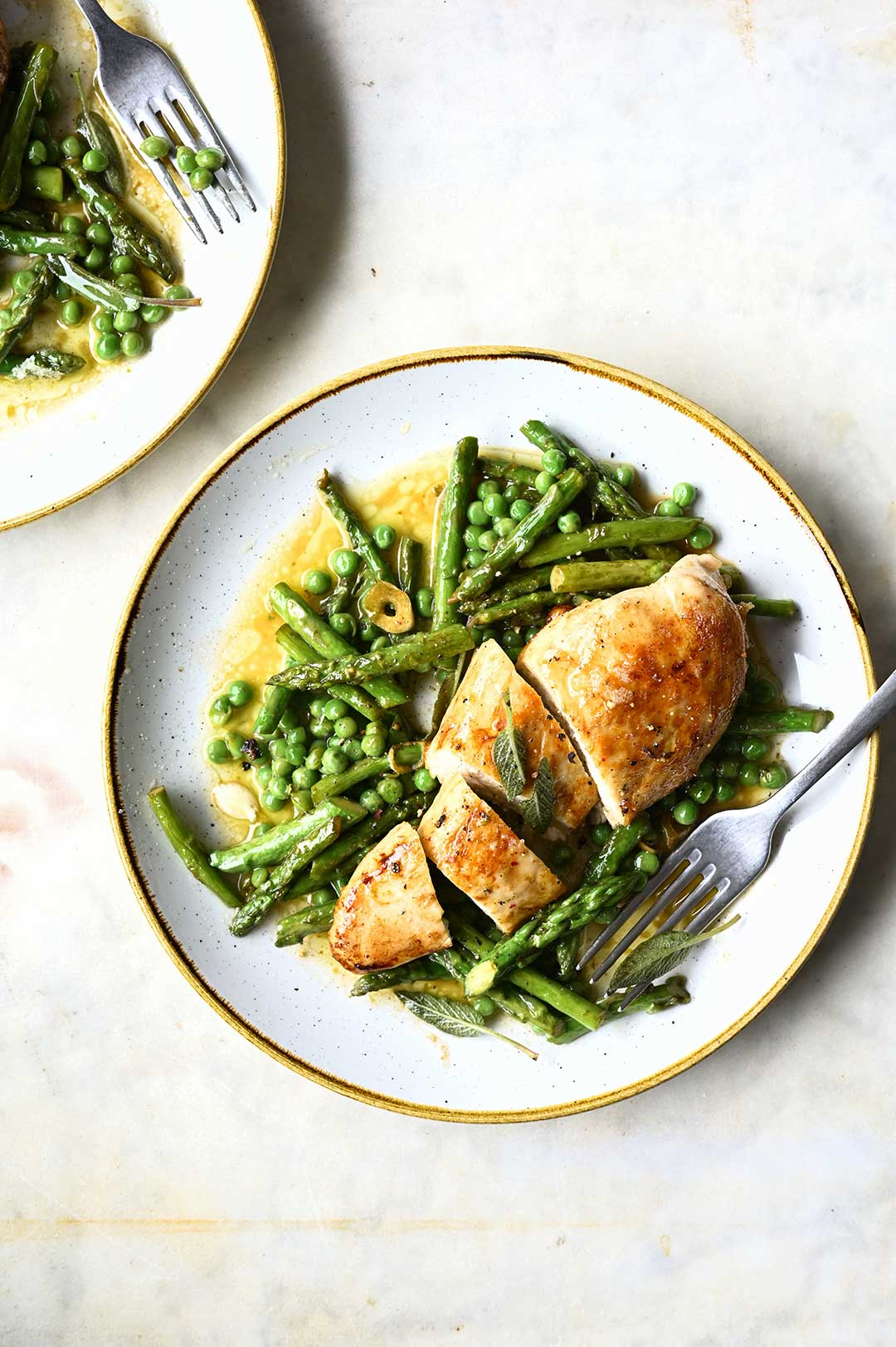 Wil je op de hoogte blijven van mijn nieuwe recepten? Abonneer je dan op mijn NIEUWSBRIEF.
Zo maak je het
Bestrooi de kipfilets aan beide kanten met zout en peper. Verhit 20 g boter en olijfolie in een pan. Leg de kipfilets erin en bak gedurende  8-10 minuten, draai om en bak goudbruin of totdat de kip mals en volledig doorbakken is.
Schep uit de pan en leg op een bord, bedek met aluminiumfolie en houd de kip warm terwijl je de saus maakt.
Verhit in dezelfde pan de rest van de boter op middelhoog vuur. Laat het 2 minuten bakken of tot de boter begint te schuimen. Voeg de asperges toe en bak, al roerend gedurende ongeveer 3 minuten. Doe de knoflook erbij en bak 30 seconden mee. Voeg de erwten en salie toe en bak al roerend gedurende ongeveer 4-5 minuten. Blus met witte wijn, kook tot de alcohol verdampt is, ongeveer 15-30 seconden. Breng op smaak met zout en peper.
Verdeel over de borden, serveer onmiddellijk met kip. Lekker met knapperig gebakken aardappelen of brood. Smakelijk!
Als je dit recept uitprobeert, laat dan hieronder een reactie achter of deel je foto's op Instagram en vergeet niet om mij te taggen @anna_s_table. Ik kijk ernaar uit!